It was a normal day on Twitter. Someone was complaining about something while someone else was making jokes about Olive Garden breadsticks. Then, comedy Steve Harvey changed everything.
He tweeted, with no caption or context, a photo of himself in an all-green suit.
— Steve Harvey (@IAmSteveHarvey) October 8, 2021
The world could not believe its eyes. Instead of simply posting a note of encouragement for this sartorial innovation, people immediately photoshopped the man into funny photos.
Godspeed, friends. You've made us all laugh.
Here are the funniest memes featuring Steve Harvey's green suit:
---
1.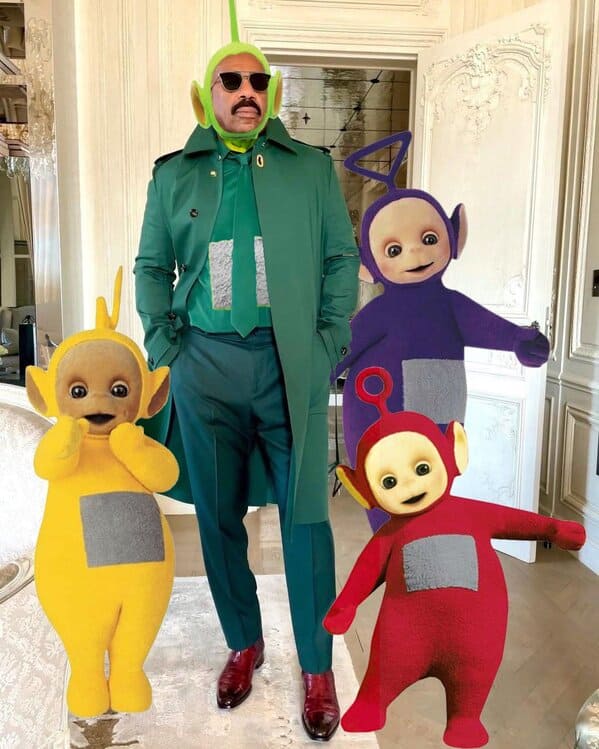 2.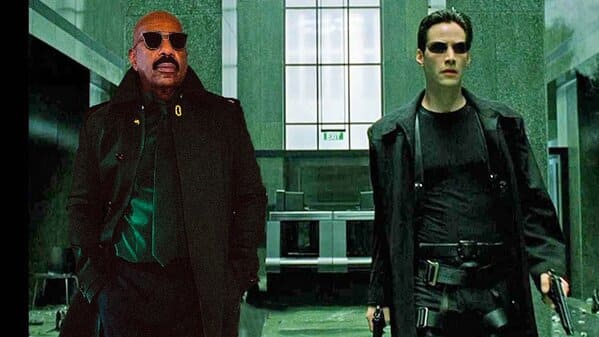 3.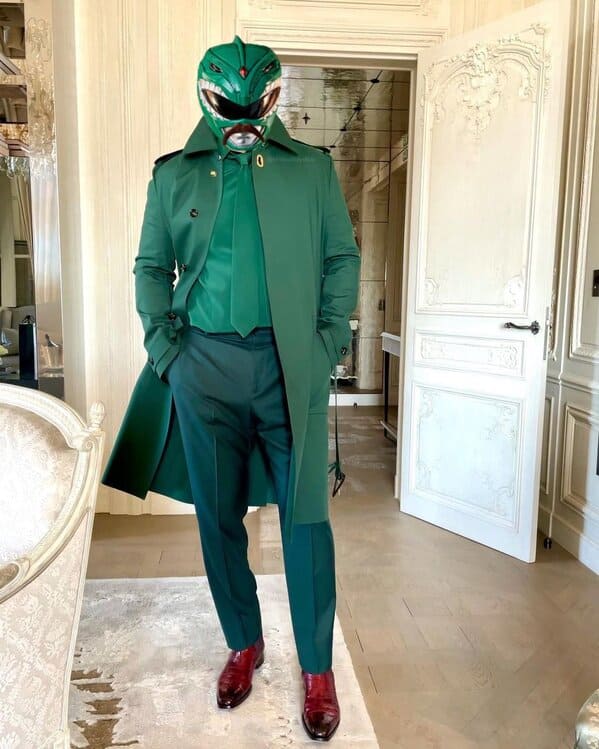 4.
5.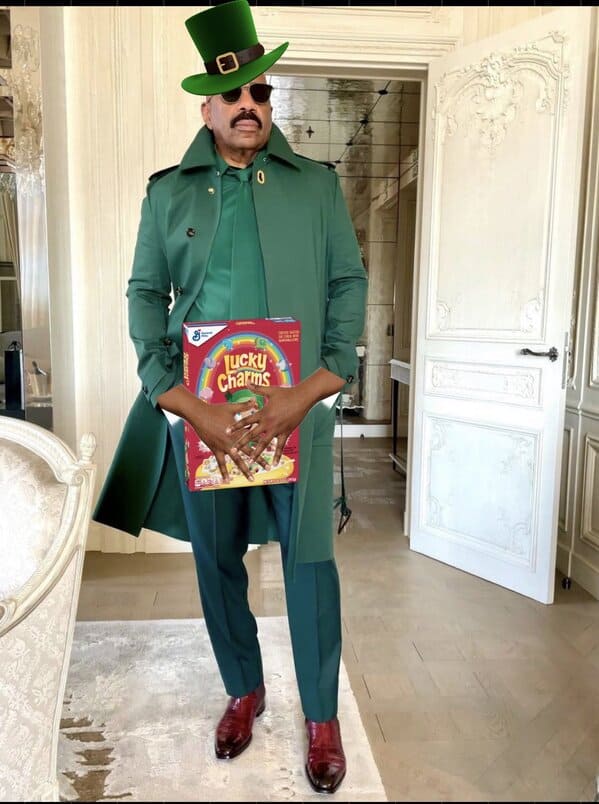 6.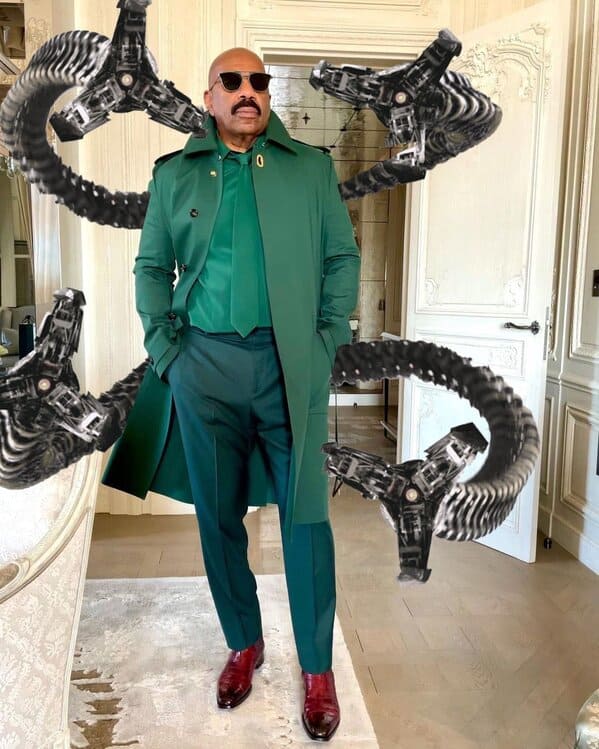 7.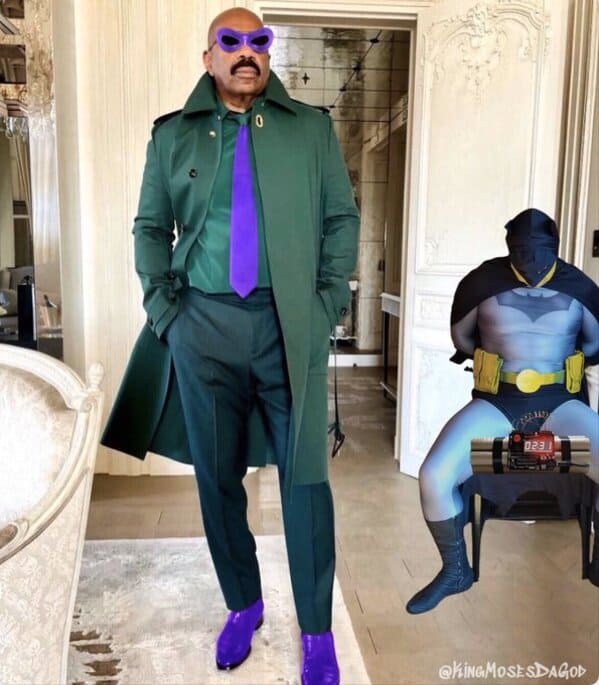 8.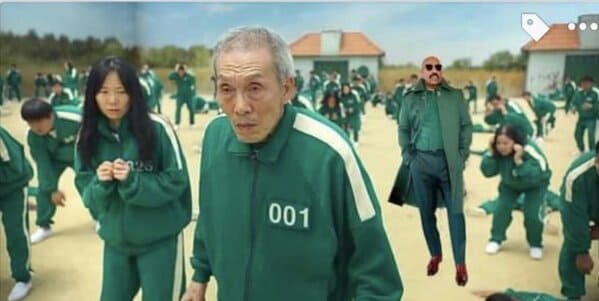 9.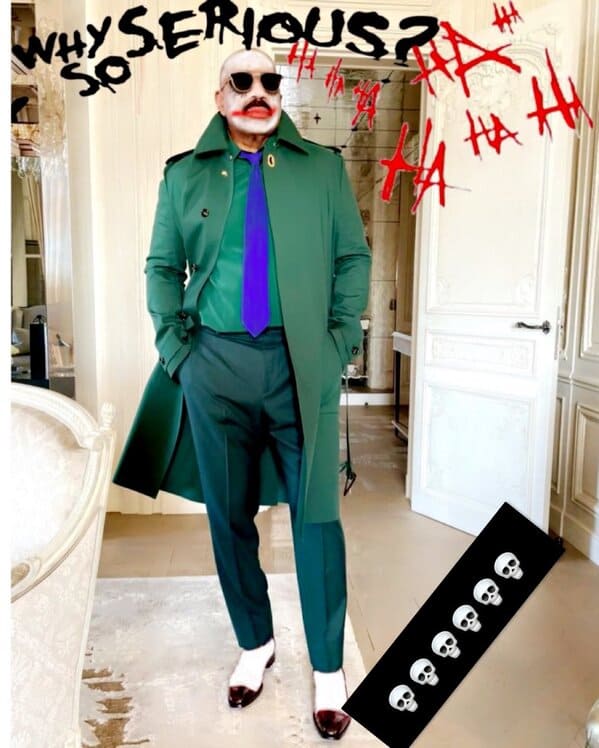 10.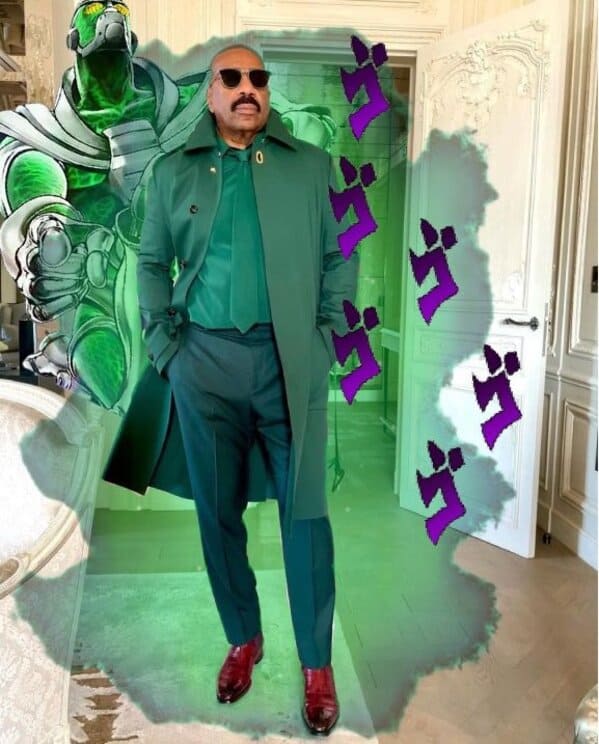 11.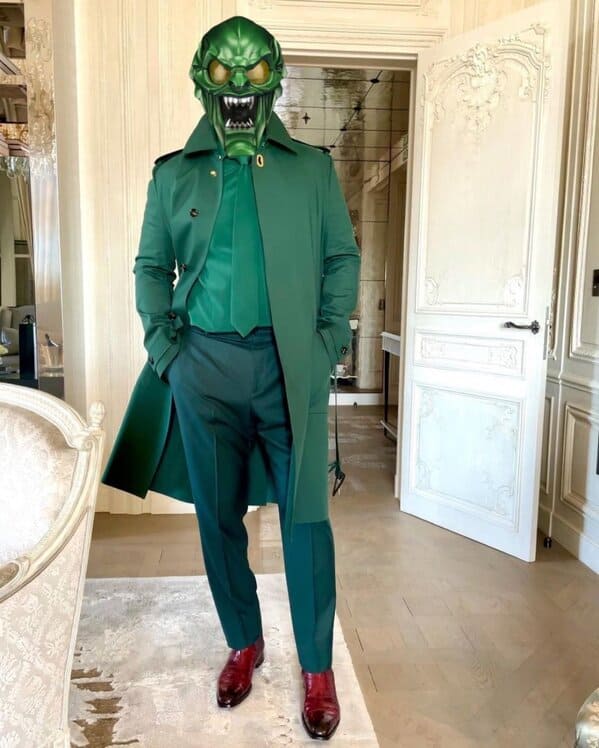 12.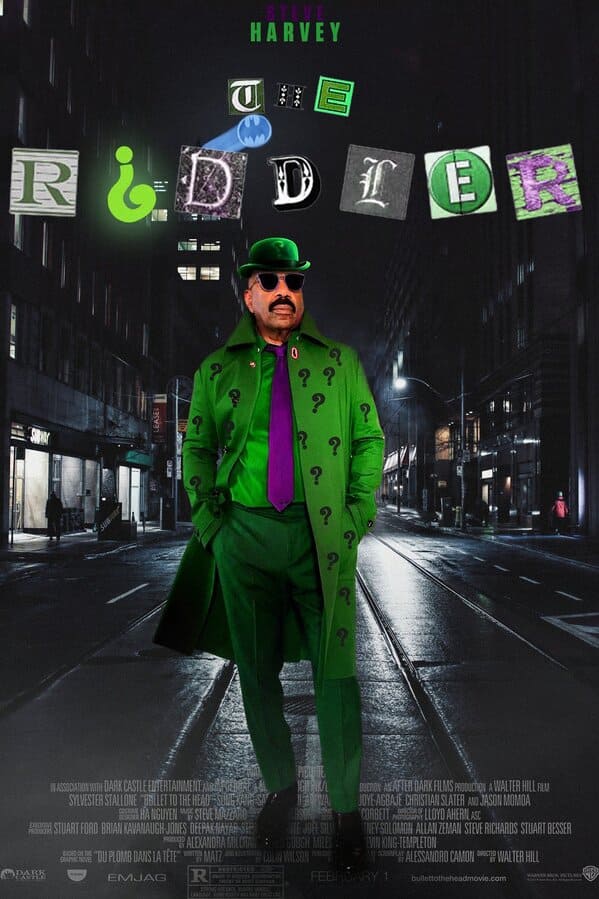 13.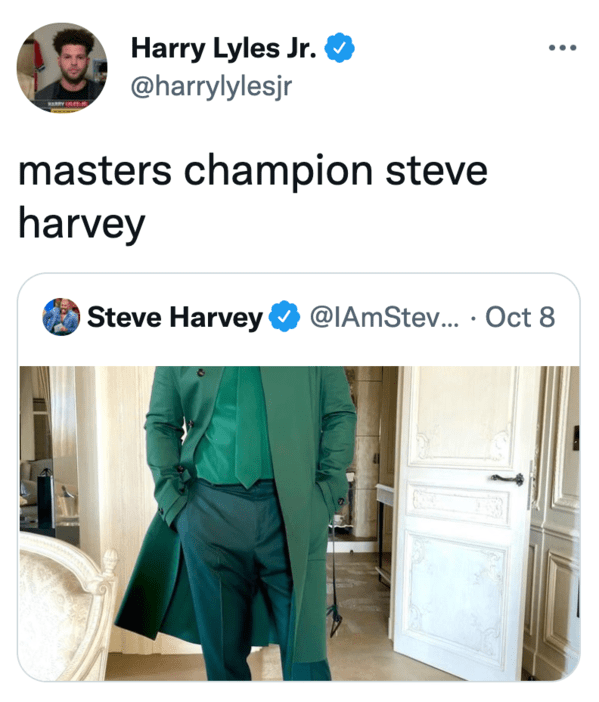 14.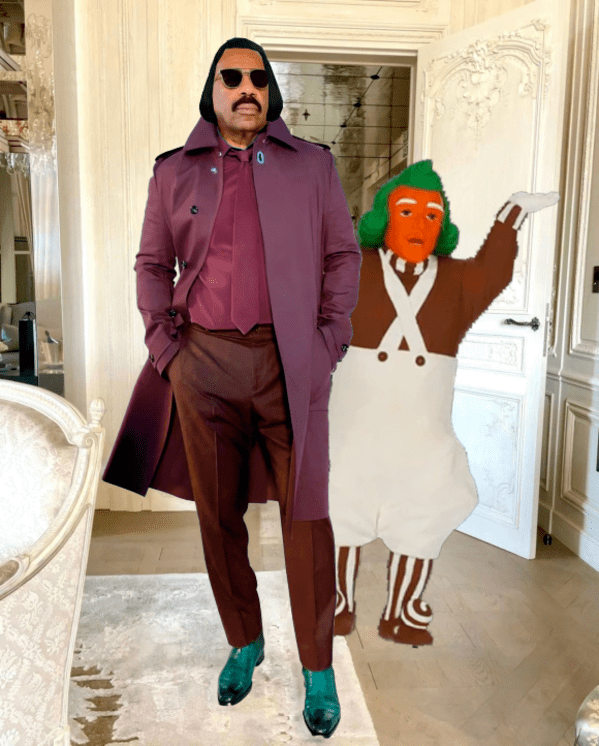 15.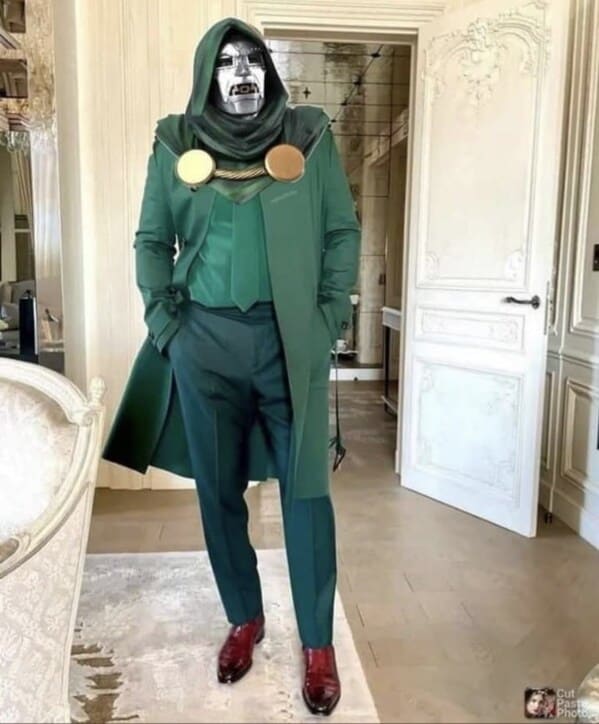 16.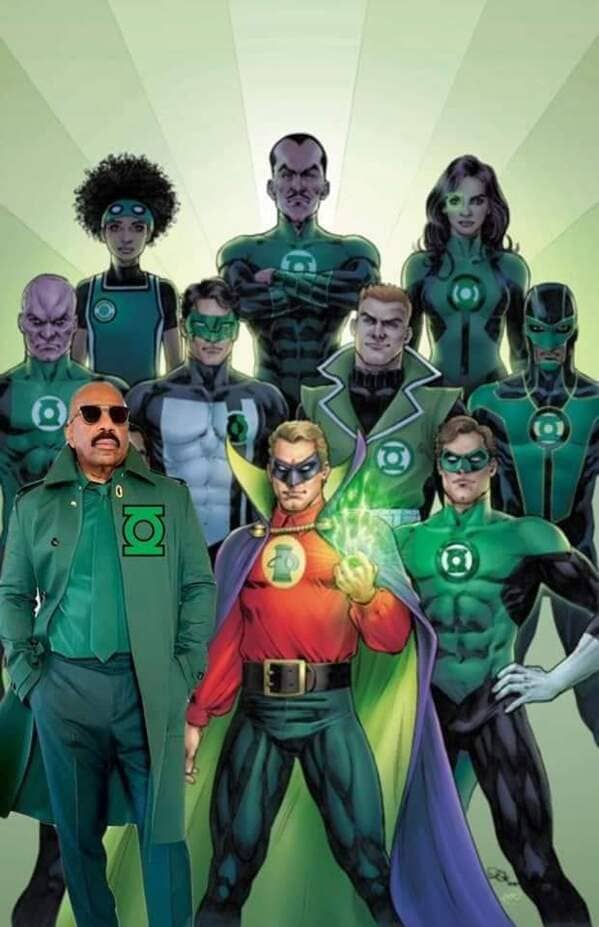 17.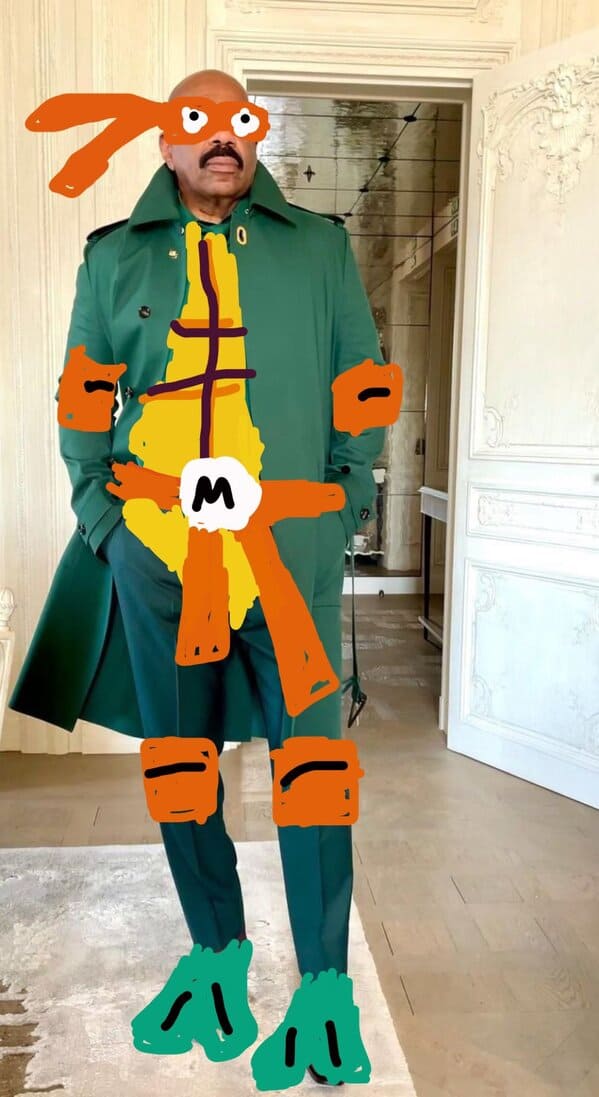 h/t @SenpaiLRG