It kind of seems like everyone thinks their family is super weird, but do you have the stories to back it up? Stories you'd be willing to share with celebrity late-night host Jimmy Fallon? That might be read on TV?!
If the answers are yes, yes, and yes, you have the opportunity right here.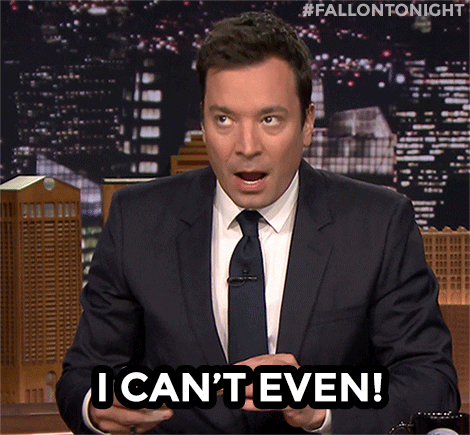 Fallon asked for people to share their "funny, weird, or embarrassing" things that family members have done or said.
And he even gave an example from his own friend's weird family.
"My friend's family used to send out their annual Christmas card with everyone's height and weight on it," he wrote. That actually is very weird to me. What will people do with this information? I guess it makes sense (kind of) for an infant, but a certain point, people's weight should be between themselves and maybe their doctor. It's definitely not for everyone on the Christmas card list.
The best weird family stories are below, and I think they're a good gauge of just how weird your own family is.
Tally up how many seem strange to you and how many don't and you'll probably have a good notion of where you belong in the percentile of weirdness.
1.
2.
This was a text from my dad this morning .. #myfamilyisweird pic.twitter.com/1KOmmZK54X

— Ames (@Ames15054837) March 8, 2021
3.
4.
5.
6.
My aunt brought this to our Christmas party for dessert. #MyFamilyIsWeird pic.twitter.com/RCtkfVjlFN

— Alethea 225 (@225Alethea) March 8, 2021
7.
#MyFamilyIsWeird
My family is in the South, and my mom is obsessed w etiquette and dignified behavior. When we have fam dinner in a restaurant, my Sis waits for as many ppl as possible to be near our table and screams, "NO! I CANNOT GO BACK TO PRISON!" Mom always yells "Dammit!"

— Liz Smith (@LizSmith1950) March 8, 2021
8.
9.
My mom always announces whenever she's about to pass gas no matter where we are. One time in a Target she looked at me and went "It's time" and released the loudest fart I'd ever heard. Then she looked at me again and said "omg why would you do that" #myfamilyisweird

— ° alexis ° (@alex0000s) March 8, 2021
10.
My mother makes the most embarrassingly decorated care packages. She's even started printing her own pictures with quotes from our dogs. She makes my dad send them. Pretty sure her favorite part is humiliating my dad at the post office. #MyFamilyIsWeird pic.twitter.com/kGrEn04oye

— Blaire (@BisforBlaire) March 8, 2021