They call the first 1-2 years of being married the "Honeymoon Phase," but what do they call the rest of it?
If these hilariously spot-on tweets about marriage are any indication, they should call everything else the "I Love This Person, But Seriously WTF Is Wrong With Them Phase"
Enjoy! And be sure to passive-aggressively tag your spouse in this post — since passive-aggressive social media tagging is pretty much 73% of marriage these days.
1.
In case you're wondering what marriage is like, my husband and I just fought over the fact that he wouldn't tell me where he hid the candy I asked him to hide from me.

— Lindsey Silver (@EvenTheDogsABoy) February 23, 2018
2.
My wife and I hit an important marriage milestone.

We had a fight entirely in fridge magnets. pic.twitter.com/sUvXbe2Fnn

— James Breakwell, Exploding Unicorn (@XplodingUnicorn) June 4, 2015
3.
4.
Tell me how tired you are so I can upstage you and tell you how much more tired I am.

-marriage

— Mommy Owl (@Lhlodder) September 2, 2017
5.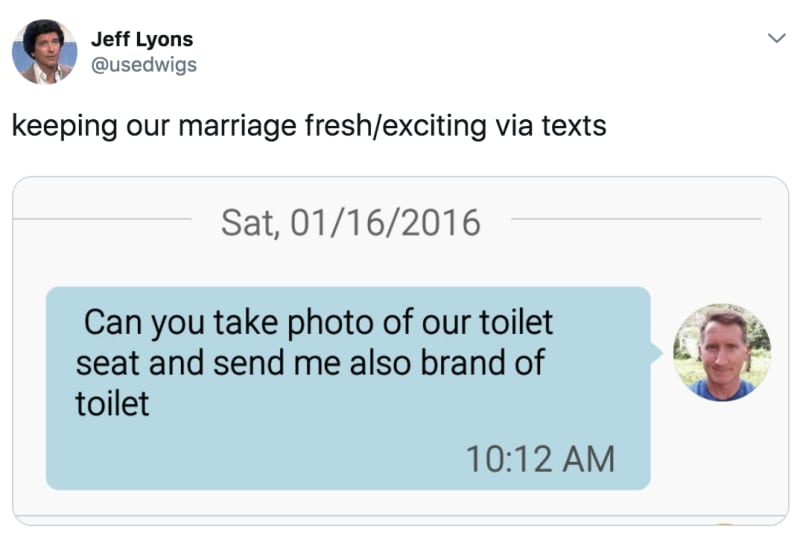 6.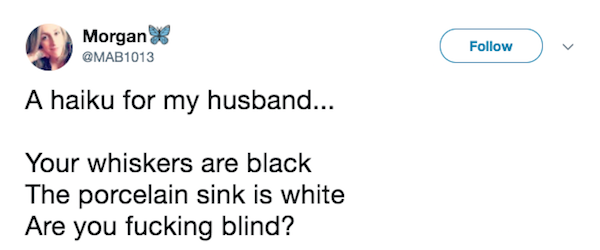 7.
My wife and I are texting while sitting next to each other so we can complain about an annoying guy near us in the waiting room. #MarriedLife

— William Morgan (@wmorgan3000) March 2, 2018
8.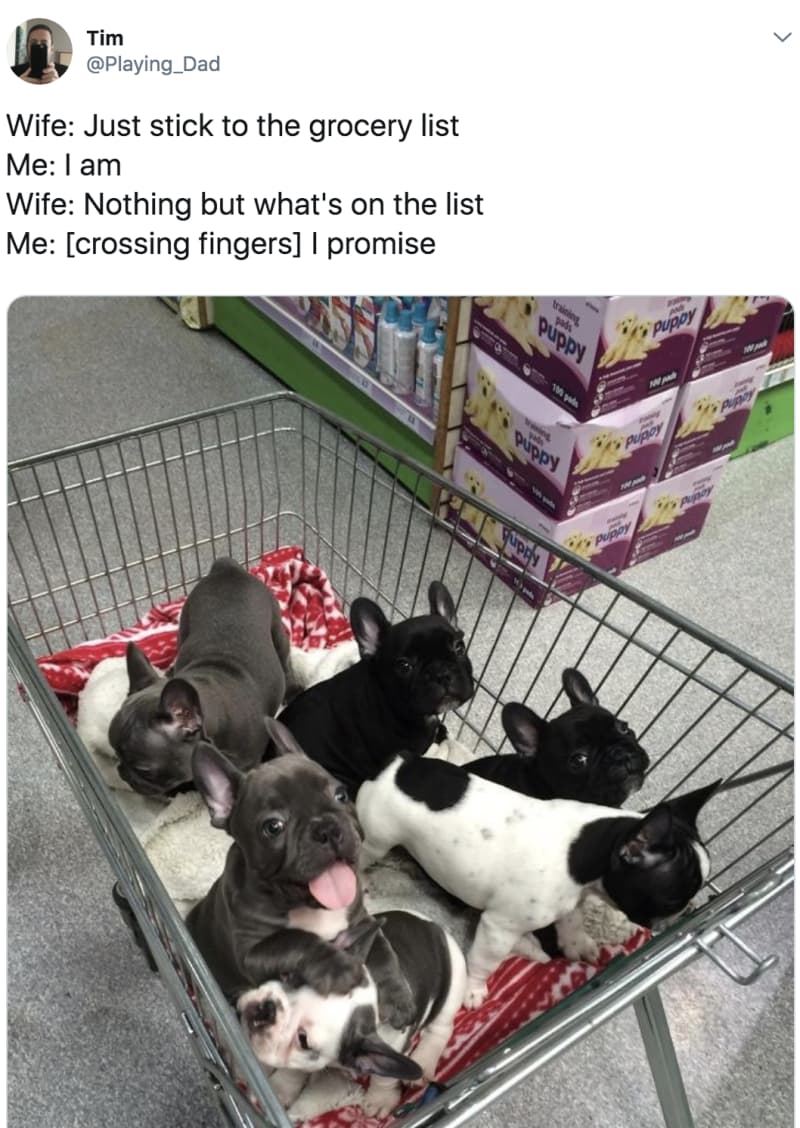 9.
https://twitter.com/deegeemindi/status/852651104542351361
10.