Retail doesn't pay enough to have to put up with all the crap they do. Customers can be impossible to communicate with and sometimes you just need to say a little white lie. Other times, you do it because you just feel like it. It's great.
As a waitress, I would thank people for being so kind to me because my last table had made me cry. It wasn't *always* a lie and it meant I made more money that day. They feel good and I get paid, who cares?
People on Twitter are sharing the funny lies they tell working customer service jobs that make their life a little easier. These are a real goldmine if you work in customer service.
---
1.
2.
3.

4.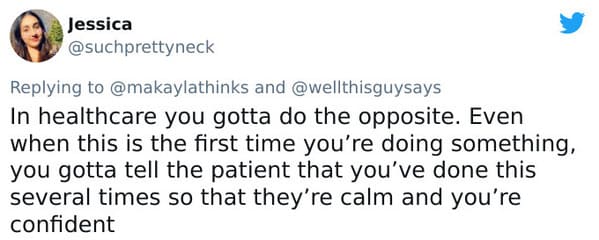 5.

6.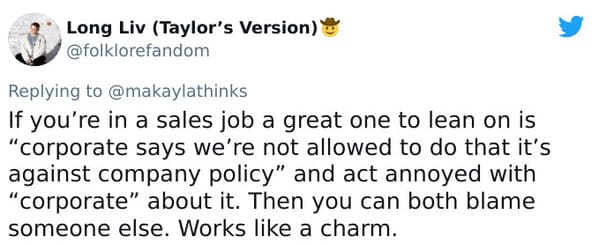 7.

8.
9.
10.
11.

12.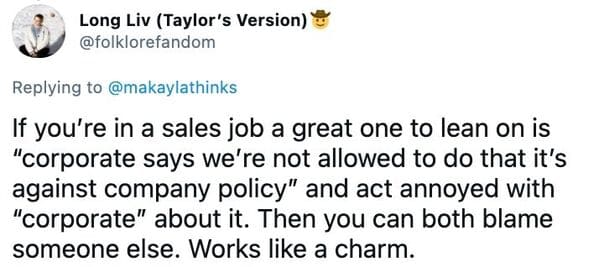 13.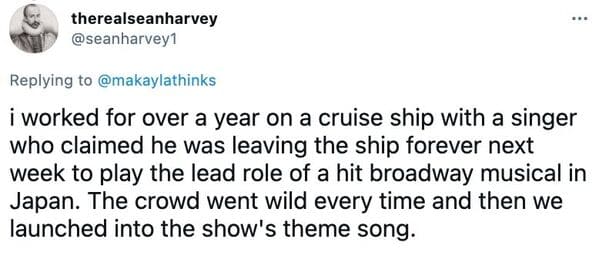 14.

15.

16.
17.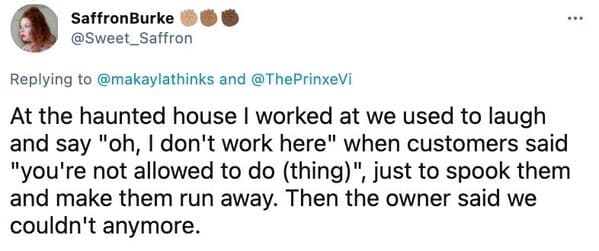 18.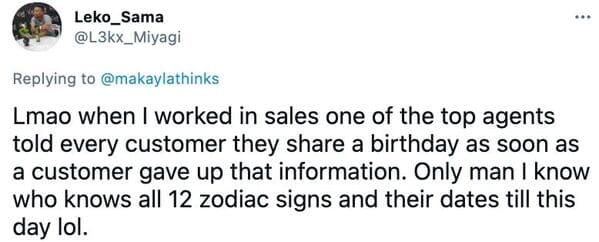 19.

20.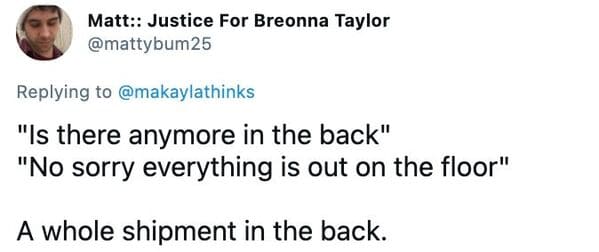 21.
22.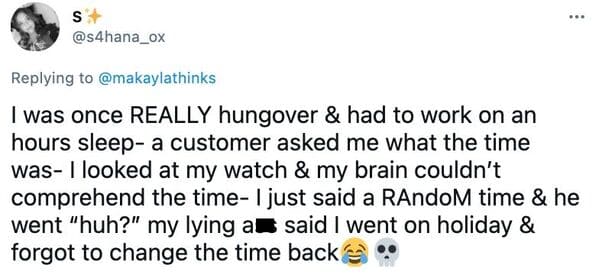 23.

---
More Retail Stories: