There's nothing quite as harrowing as realizing you're either being followed or you're on a date that's about to get real creepy real fast. And sometimes, we really need a kind person to step in and step up to get us out of that situation.
Bartender Laura Motta shared a quick story of a bartender saving her from a very negative experience and the story led to a viral tweet and thousands of others sharing similar tales.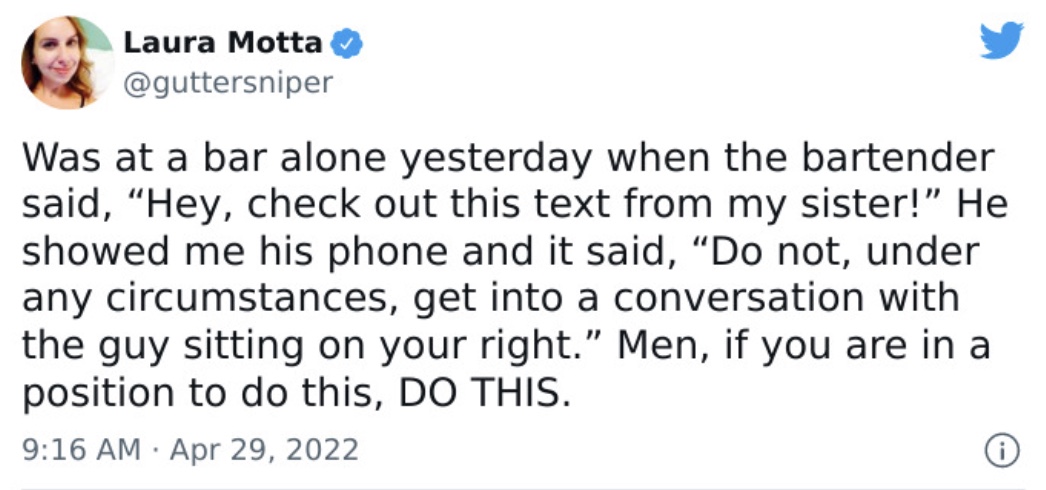 1. Thank you for being a pretend friend
2. Oh man, girl, stay!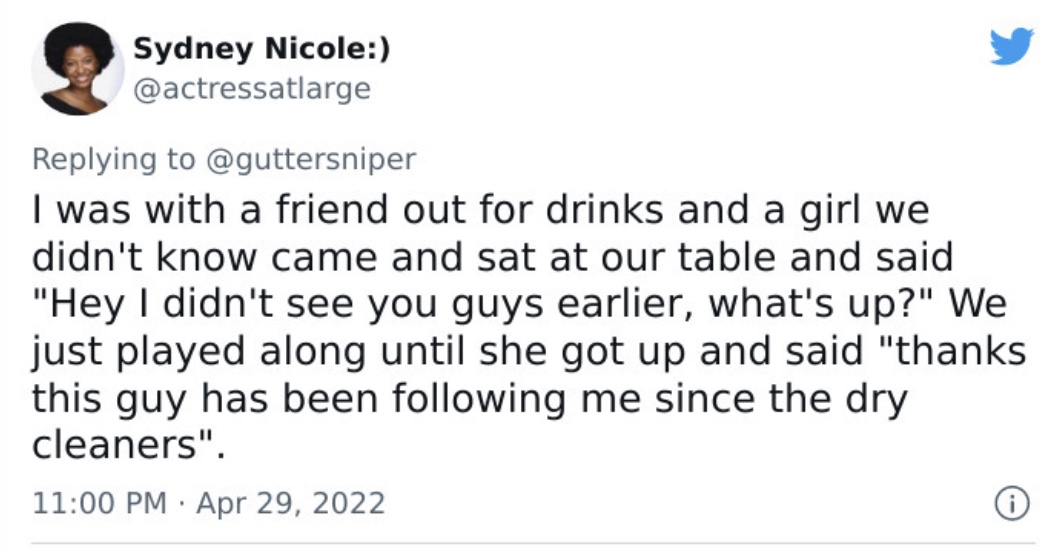 3. What an asshole
4. Well done!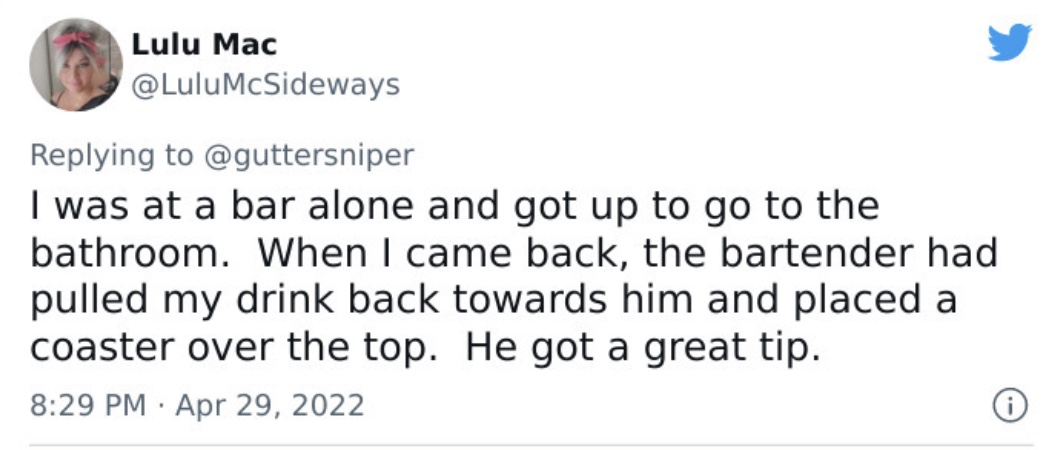 5. Leering CVS
6. See? It's weird.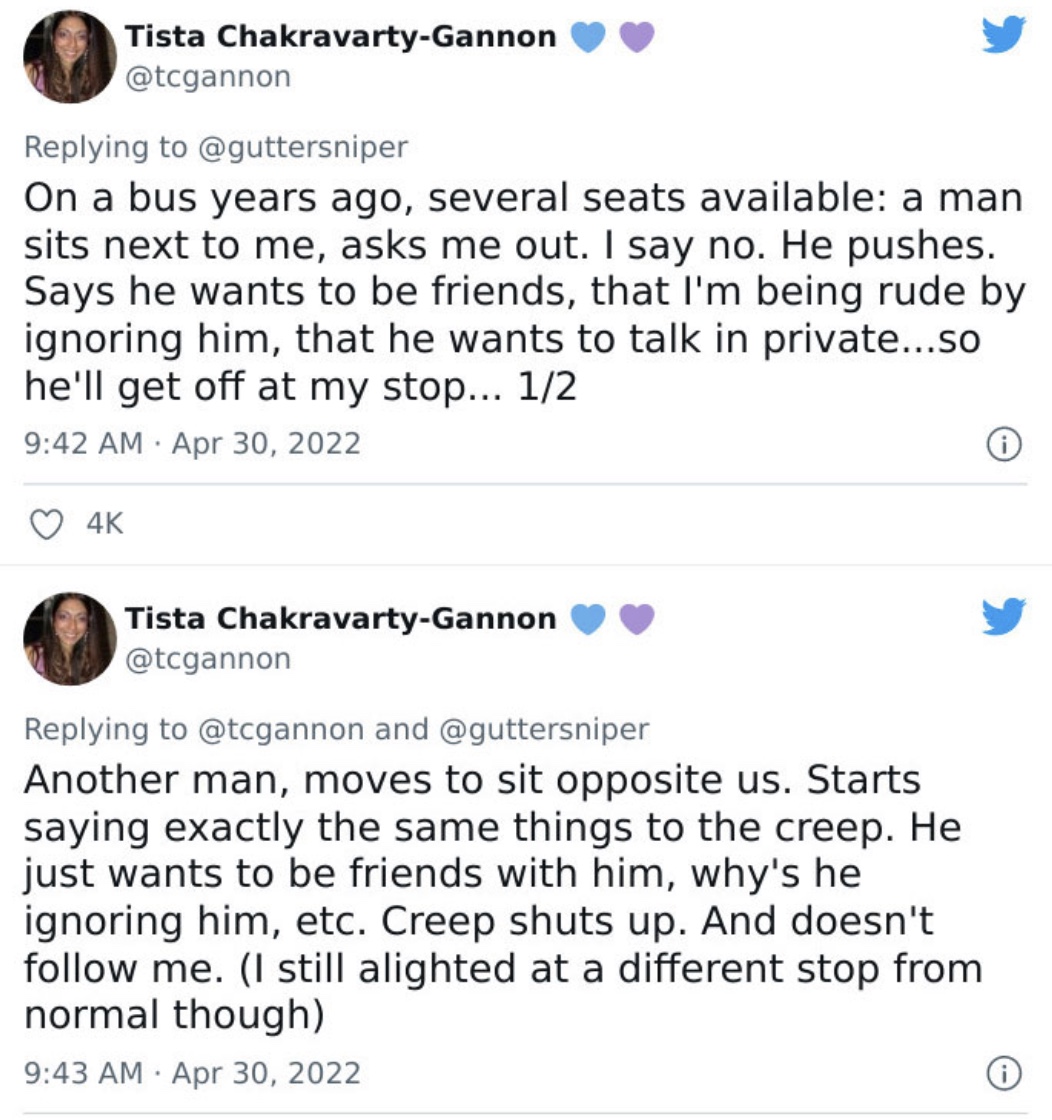 7. King.
8. Oh my gosh, the TEARS this brought to me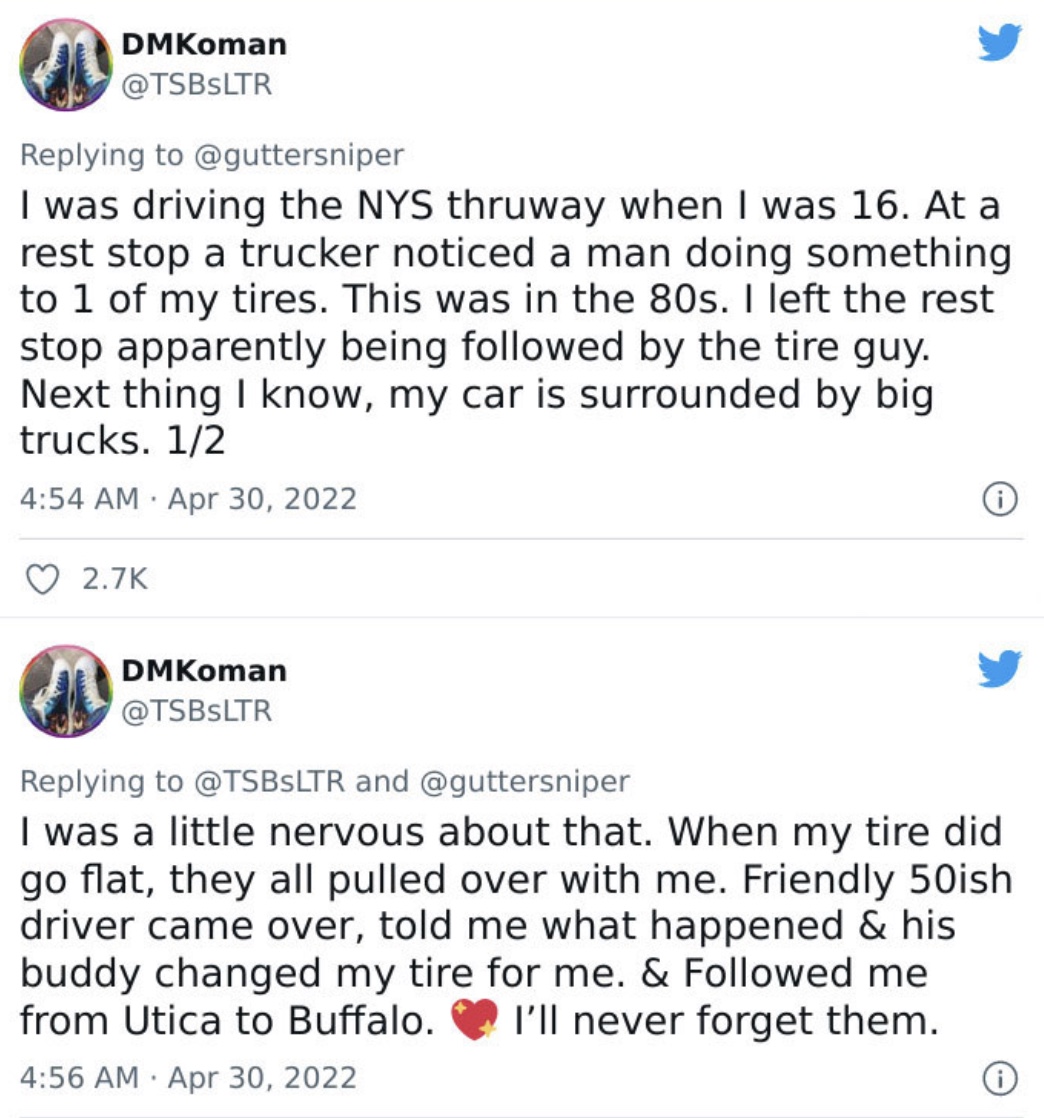 9. Terrifying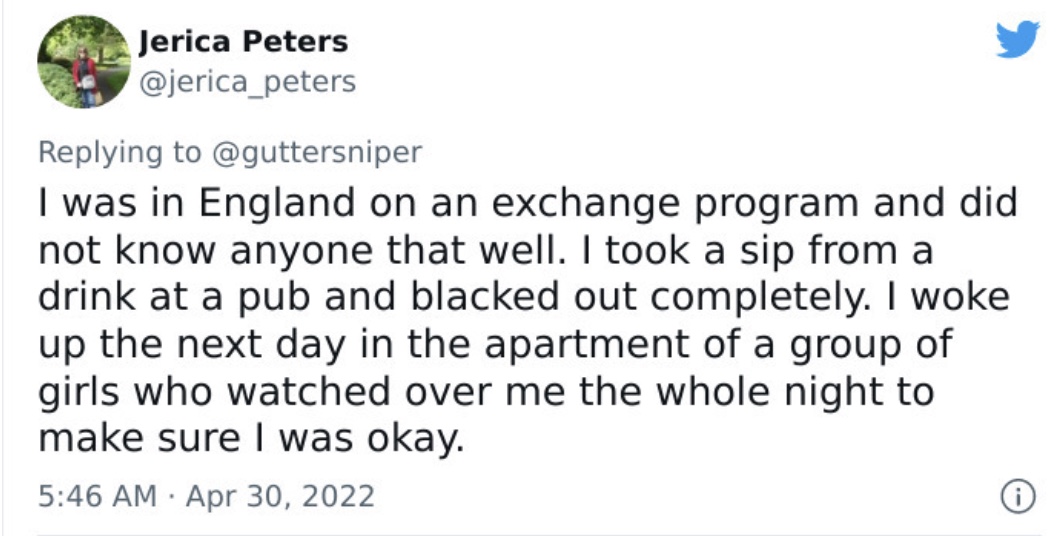 10. No, sir.
11. Hi, bye!
12. Drink menu
13. Fight with husband
14. Threw him out
15. Do you want his hand on your butt?
16. Make sure she's ok
17. Get a new drink
18. Call it out!
19. EWWWWW.
20. Love it.