TV writer Mark De Angelis probably has a fair number of opportunities to talk to celebrities.
Probably a lot of those encounters are banal—ultimately, most actors and musicians are just doing a job, unless they're on Taylor Swift's level of fame.
But some are weird, either because of the encounter itself or because it was with a celebrity. De Angelis decided he wanted to know everyone's surreal celebrity stories and shared one of his own about Kiefer Sutherland on Twitter.
What's your most surreal celeb encounter?

In 2013, I got a job running lines with Kiefer Sutherland on the set of Pompeii. One day he just wanted to watch the movie Gladiator. So I sat in Kiefer's trailer, watching an almost 3 hour film with him. We barely spoke. It was awesome.

— Mark De Angelis (@DeAngelisMark) February 22, 2020

That's definitely a tame story about Sutherland, but probably a bizarre experience. And it seems like everyone has a strange story to tell regarding a celebrity, too, at least based on the number of responses. See if your favorite has been rubbing elbows with the masses:
1. Jamie Foxx
One year, many moons ago, for my birthday I went to this club… on Tuesdays it was the spot. Any who…
Jamie Foxx hears it my birthday and pours shots of champagne in my mouth.
Lmao… still have the pics. Somewhere. https://t.co/O6Rfbg0yYV

— TheCurvyFashionista (@MarieDenee) February 22, 2020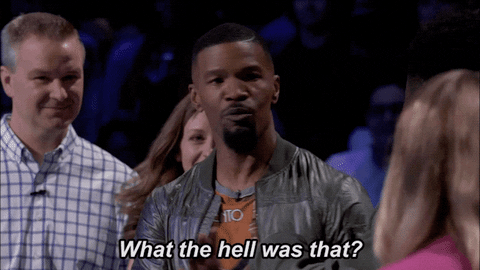 2. Benedict Cumberbatch
Benedict Cumberbatch's parents own the house next door to mine in the village in Greece I live in. When my dog ran into their garden he was really very nice about it and always says hello to her when she's yelling at people from the balcony.

— stephencanseeyou (@StephenAkehurst) February 23, 2020
3. Princess Diana
Lucked into a free box seat ticket to the BBC proms at Royal Albert Hall, couldn't find my seat, poked my head into the wrong box only to come face to face with Princess Diana.

— Joann BuckleyCollins (@JoannKBC) February 22, 2020
4. Aretha Franklin
I sold a lamp to Aretha Franklin. She'd just come from performing at like the Beacon Theater or something and was wearing a floor-length gown and a fur, and exited a money green Bentley. And bought a lamp. One lamp. 😂😂😂 https://t.co/1iR0OPtdFG

— Bruce Willis Stan account (@Be_ll_adonna) February 23, 2020
5. Scott Speedman
1999. Watched The Manchurian Candidate with Scott Speedman in my university residence common room in the middle of the night. https://t.co/CC3EaeGlkZ

— John Maynard (@thecjm) February 23, 2020
6. Rowen Atkinson
Was on a flight out of Toronto. Was watching just for laughs on the flight and it was Rowen Atkinson doing his bit about welcome to hell. Laughed out loud a few times and the guy next to me asked if I thought it was that funny. Turned to see Mr. Bean himself sitting next to me.

— Michael Janes (@janesmp1) February 22, 2020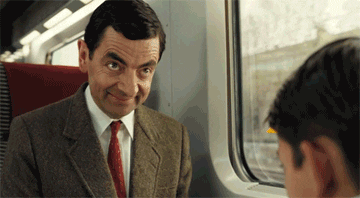 7. Dan Aykroyd
I was given a comp to a theatre. Two couples came in, one couple was Dan Aykroyd and partner. The woman of the other couple sat beside me, then the guy picked her up and sat her away from me, and sat down beside me. https://t.co/W1BK169ZqU

— TheScribbler (@phat1one) February 23, 2020
8. Fergie
I was once in LA, running late for a movie at the Beverly Center. There was a crowd of people in my way, so I just pushed through them… and caught the very very VERY angry glare of Fergie (royal, not singer) within kissing distance…

— Aaron Martin (@AaronSMartin) February 22, 2020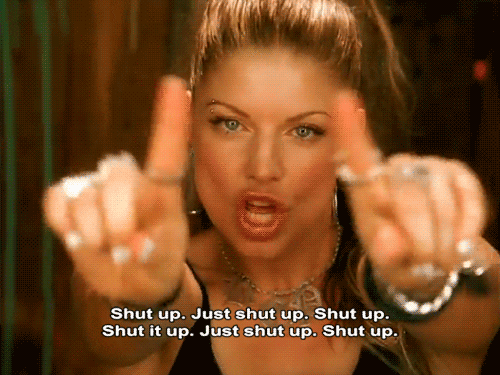 9. Jodie Foster
In the Production office kitchen on "Black Mirror"- Explaining to Jodie Foster that milk in bags is a thing here in Canada.

— Arlene Lott (@arlodesigns) February 22, 2020
10. Kevin Costner
I once stopped Kevin Costner from following me into my building. He was wearing a hat and sunglasses and was renting the penthouse but I wasn't having it with his rif raf! He thanked me for the vigilante security, as we rode the elevator together haha

— 🇨🇦🇱🇧Mark Ghanimé (@markghanime) February 22, 2020