Get ready to 'aww!' your eyes out — we found some VERY cute and wholesome tweets about dogs this week and can't wait to share them with you. I'm already giving this lady a squeeze in preparation.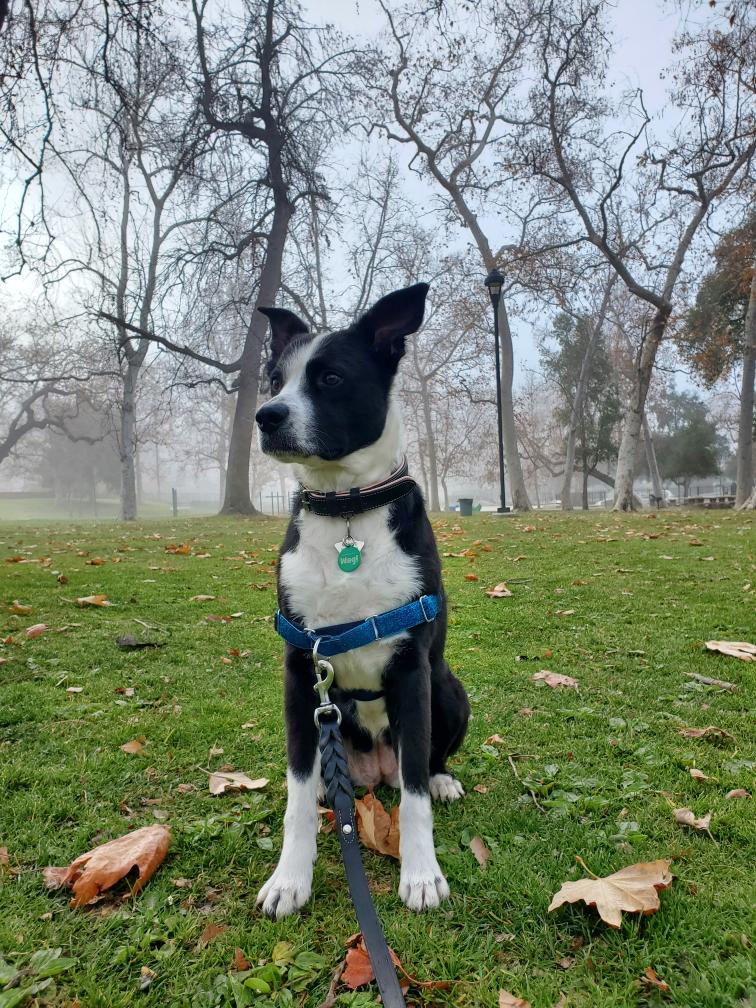 1. Deflated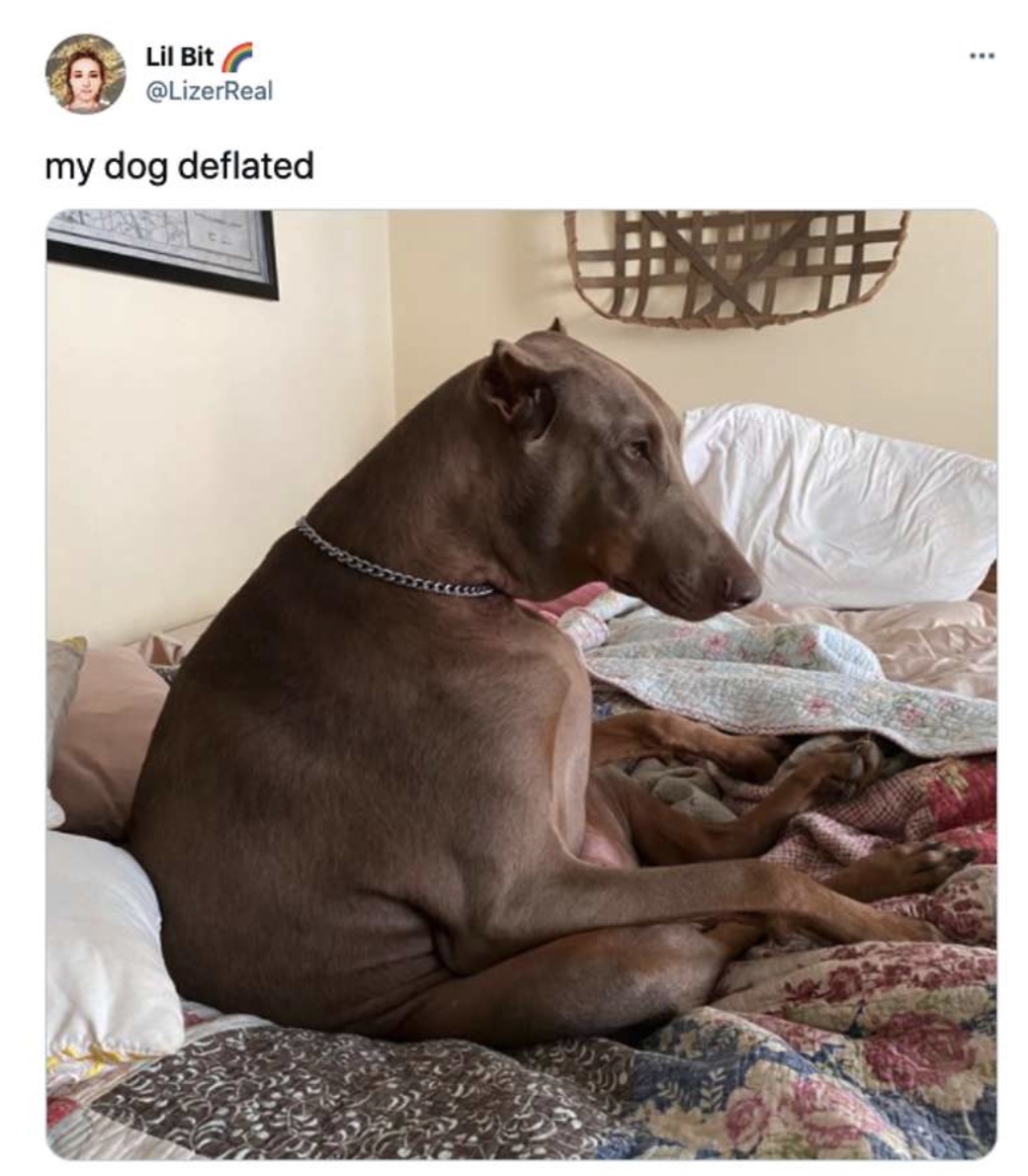 2. Norbert runs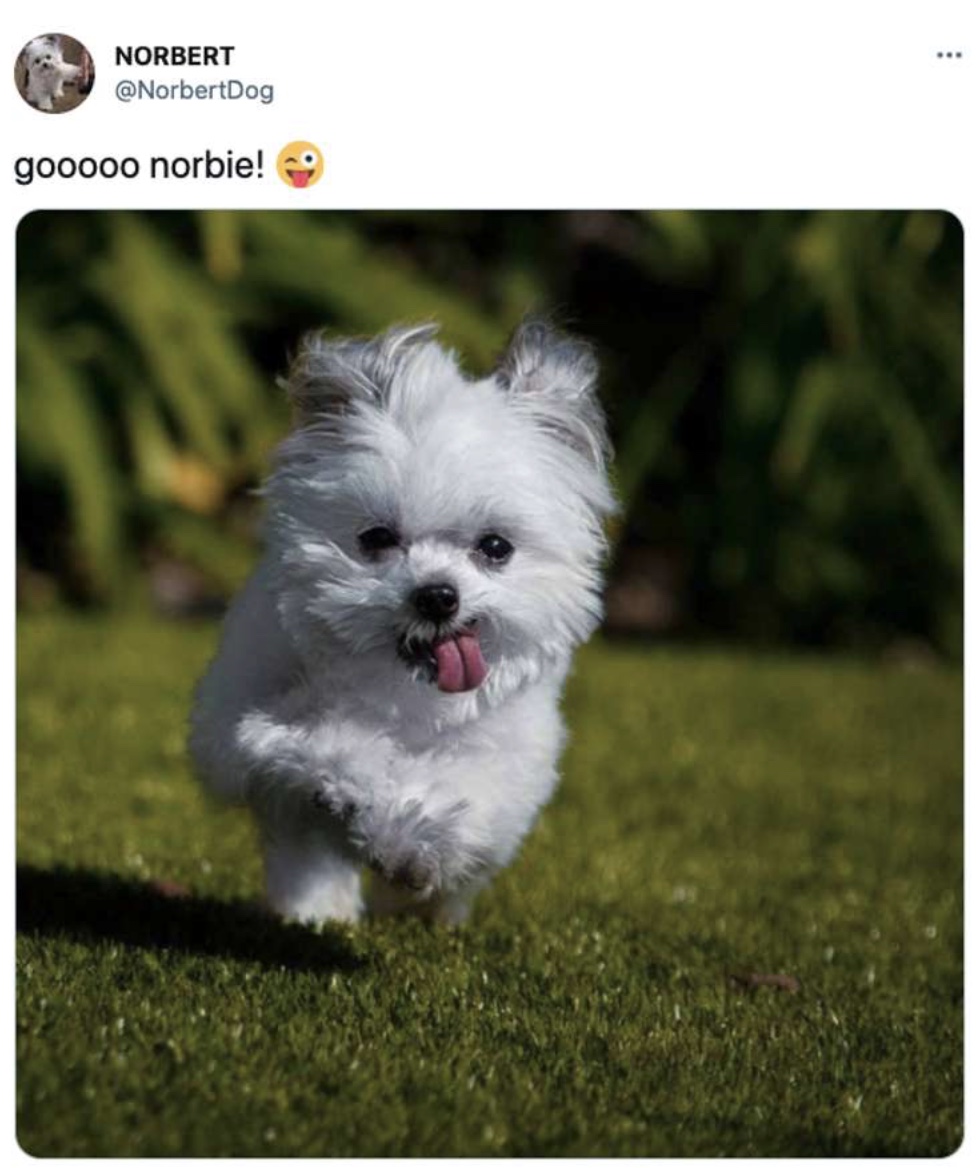 3. Stay away
4. Wise words

5. Get off the cou—never mind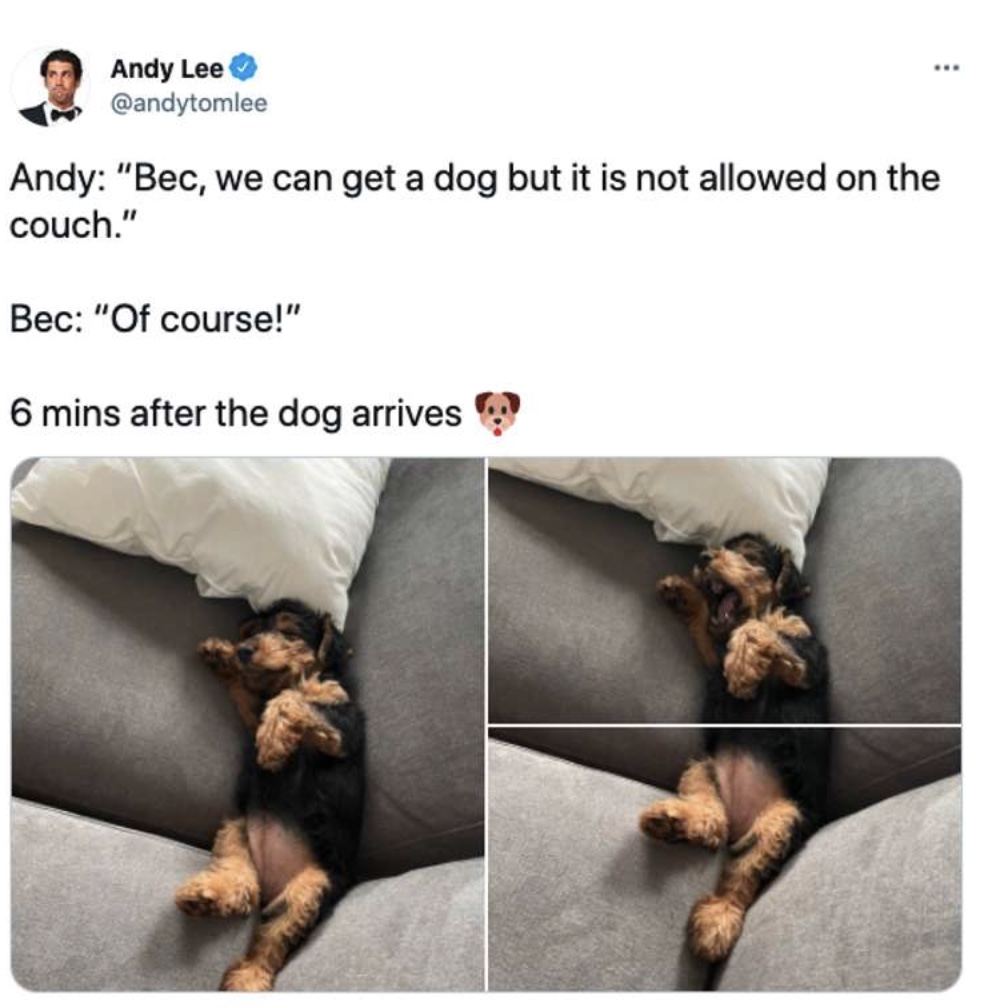 6. Corgi butts
7. Impressed?
8. Gas
9. Working hard
10. Flower crown
11. A worthy infestation
12. Dog's dog
13. New pal
14. AVENGERS + dog.
15. Best pillow
16. Cuddle buddies
17. Chat with them
18. Mind blown
19. Drinks all around
20. Not me
21. Guilty