In an era of evolving traditions and shifting gender roles, the topic of whether or not a woman should take her husband's last name continues to ignite intriguing conversations. For centuries, adopting a husband's surname has been considered a customary practice across many cultures.
However, a growing number of women are choosing to retain their maiden names after marriage, embracing their individuality and challenging societal norms. Curiosity surrounding their motivations and the factors that influence this decision has led us to embark on a fascinating exploration.
We'll hear for a lot of women in this thread from @_MercyFul who asked:
I'd really like to hear the reasoning behind women who won't take their husband's last name

— Fast Tracker (@_MercyFul) August 20, 2017
Here are 28 women who won't take a man's last name, and their reasons why:
1.
2.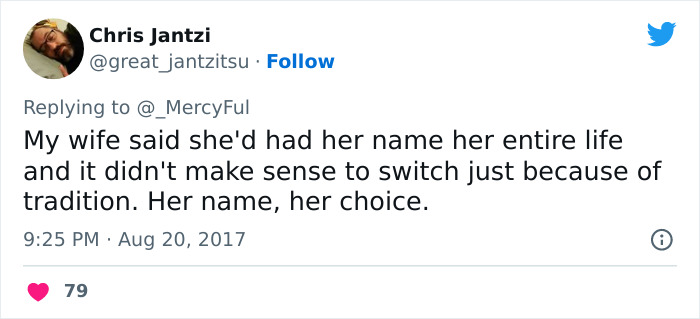 3.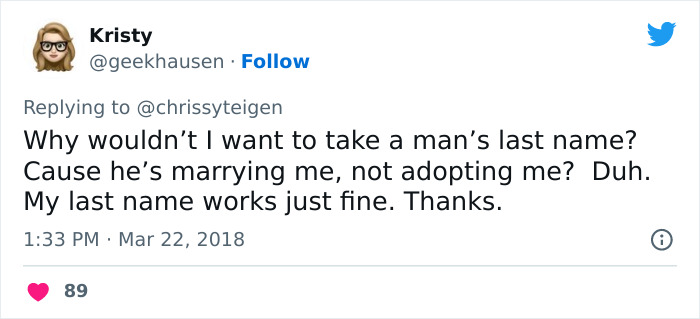 4.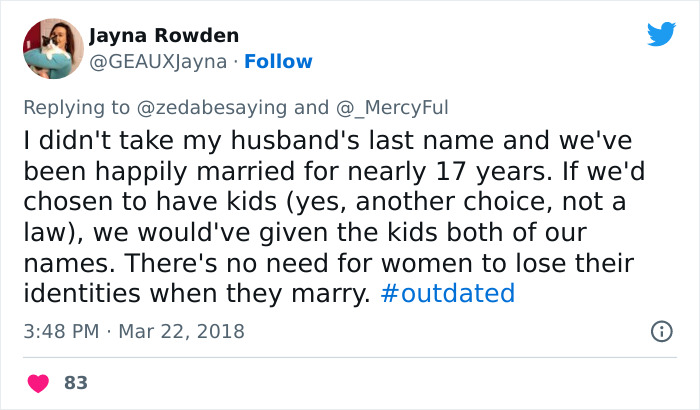 5.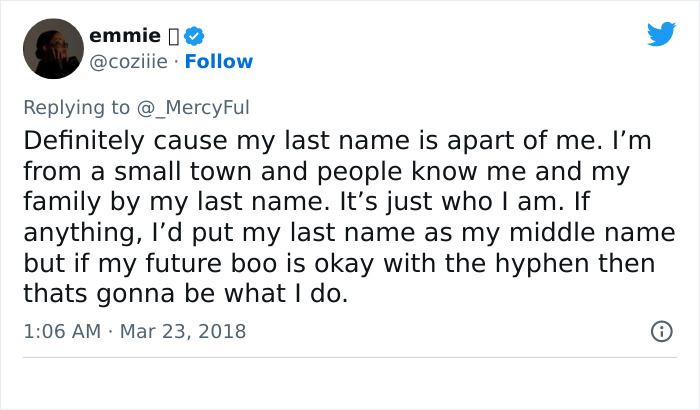 6.

7.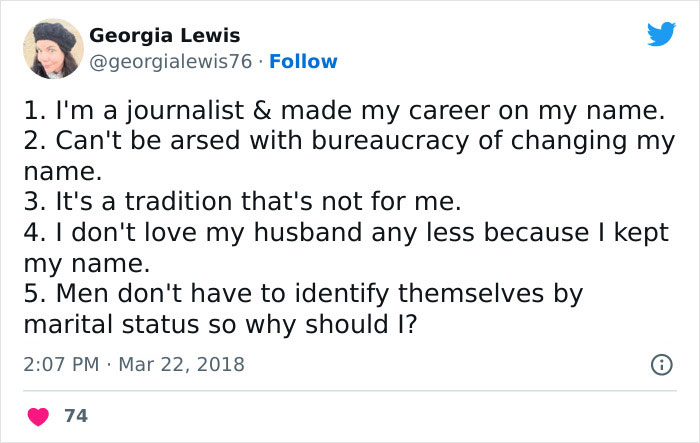 8.

9.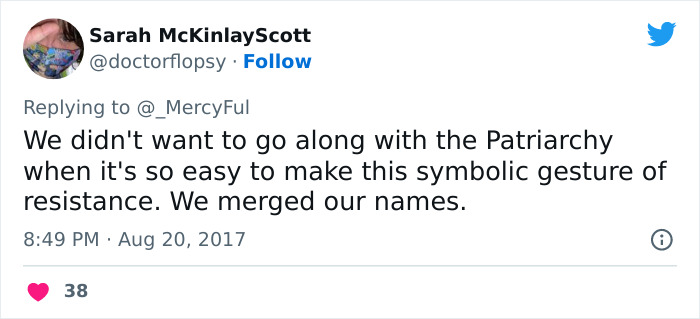 10.
11.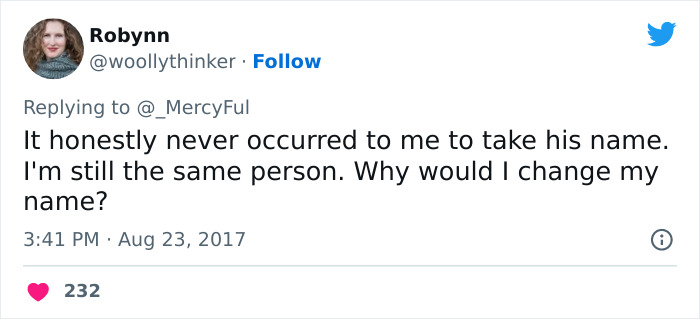 12.
13.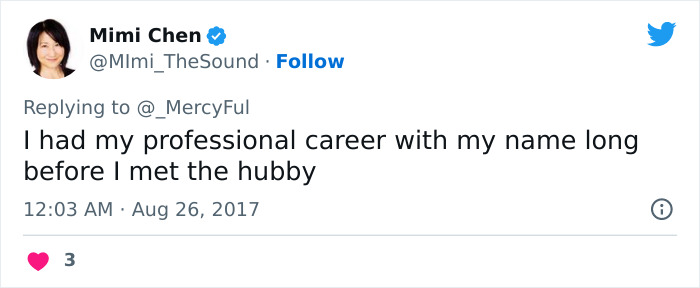 14.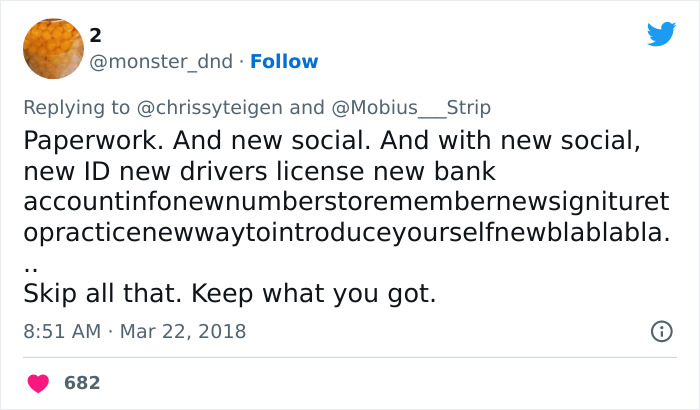 15.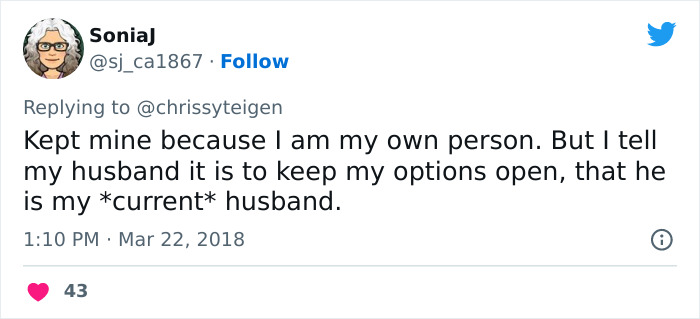 16.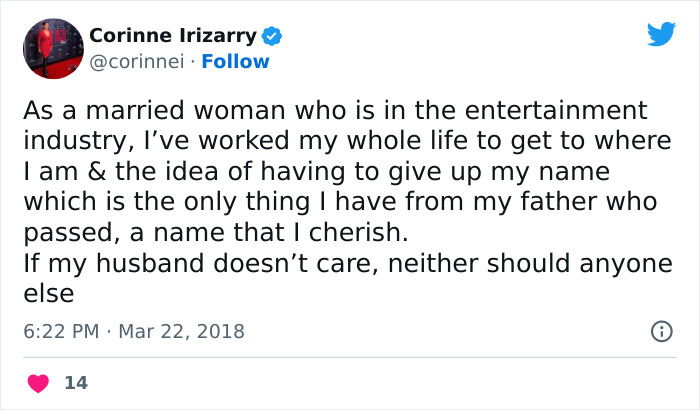 17.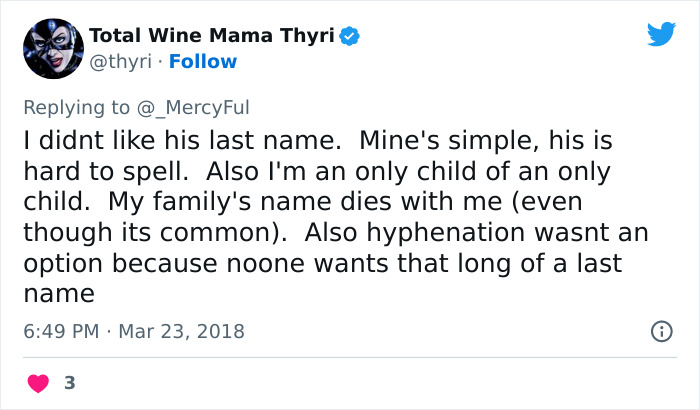 18.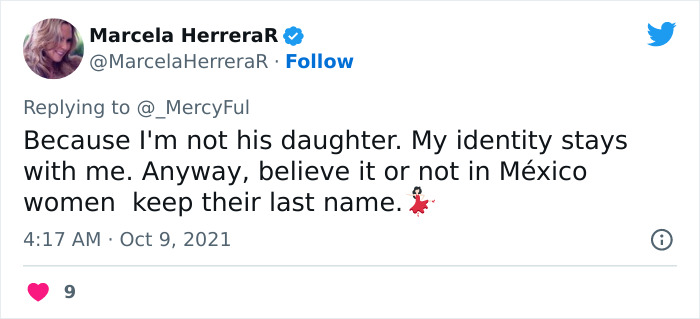 19.
20.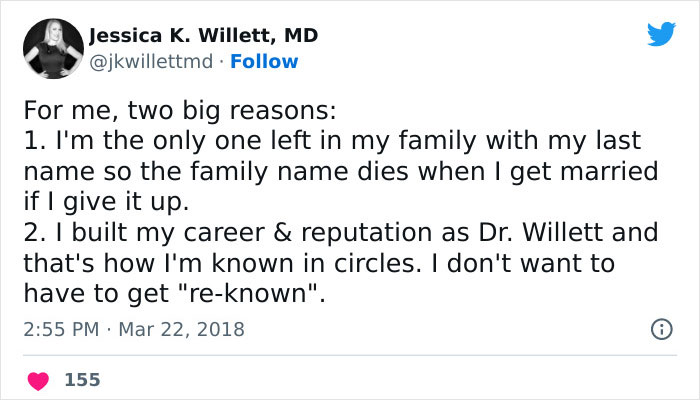 21.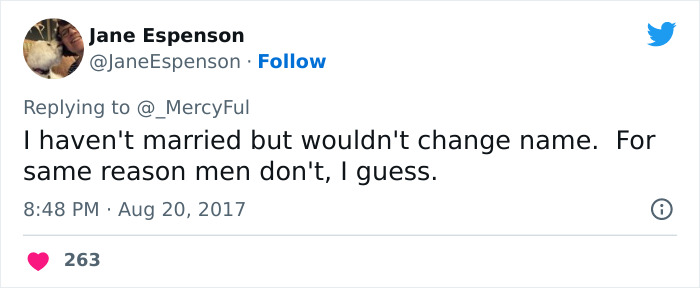 22.
23.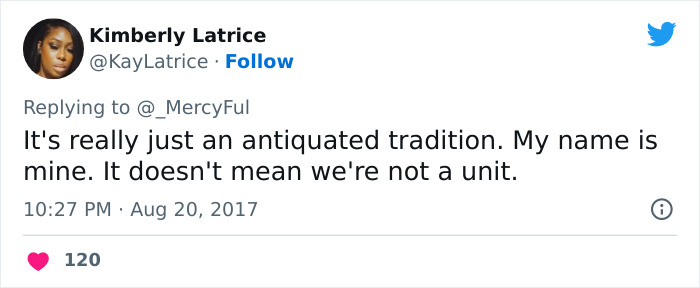 24.
25.

26.
27.
28.