A Macy's store is being used to hold Burlington High School students and staff after the original building closed in September for potential contamination. Elevated levels of PCBs were found in several campus buildings.
The Macy's became a point of discussion around November 2020.
"The big difference between Macy's and trailers is that the trailers will be more expensive, more complicated and further down the line," Superintendent Tom Flanagan told vtdiggerorg. "Macy's is a simpler and less expensive option."
The store conversion didn't come cheap, either. It took 10 weeks and $10 million to get the old store in learning condition. The plan is to utilize the old Macy's until the original BHS building is renovated. This could take up to three years.
Word about the department store high school spread when student Miranda Ljung-Baruth uploaded a behind-the-scenes look to TikTok. And it was pretty surreal.
She shows herself going up an elevator to get to class.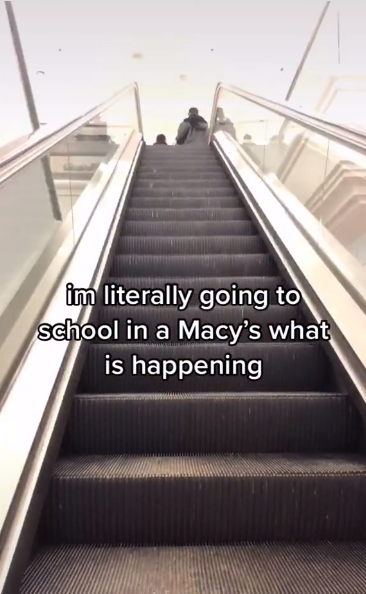 Walking around the store/school.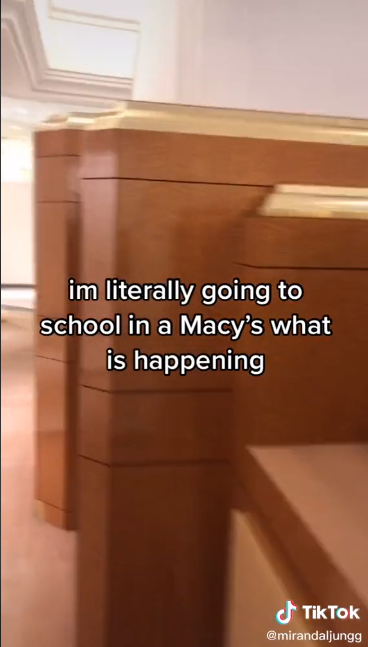 Her original video got so much attention that she uploaded more videos of the Macy's that once was.
These videos included a peek at Calvin Klein and Ralph Lauren classrooms and a Michael Kors cafeteria.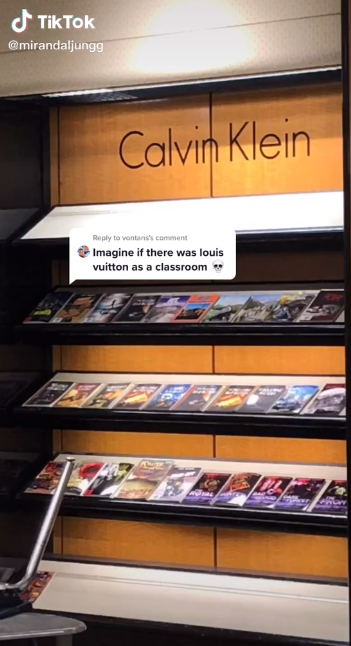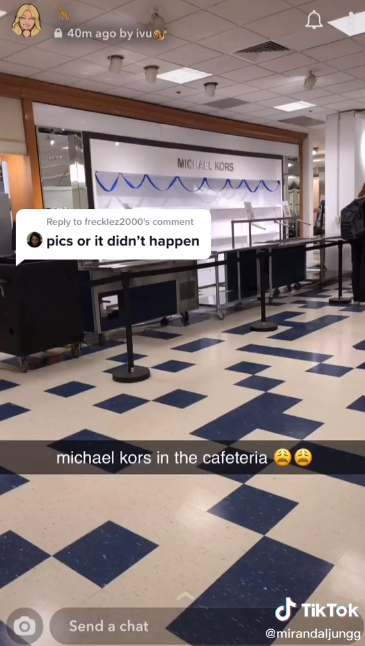 Also, the fitting rooms have been converted into bathrooms. Wild.
"My first day was super weird. It felt like walking around an airport," Ljung-Baruth told BuzzFeed News. "It was all polished and there was no natural light, but I'm getting used to it now."