Everybody has a fantasy of what they would do if they were really super-rich. There are especially a lot of fantasies about the house you might live in: a castle, a treehouse, a yacht. Anything is possible! And maybe that's why these rich people built and actual miniature town into the basement of their mansion. They could do whatever they wanted.
Photos of the mansion listing was posted by Twitter user @victoriaxxviii, showing off the tiny fake town that seems to be built below.
My friend found a listing for an otherwise normal mcmansion that seemingly has a little…. fake… town (?) in the basement pic.twitter.com/0VFT6LDgoW

— Filthiest Poster Alive (@victoriaxxviii) May 27, 2020

Here's the outside, which is definitely huge, but similar to stuff I've seen before: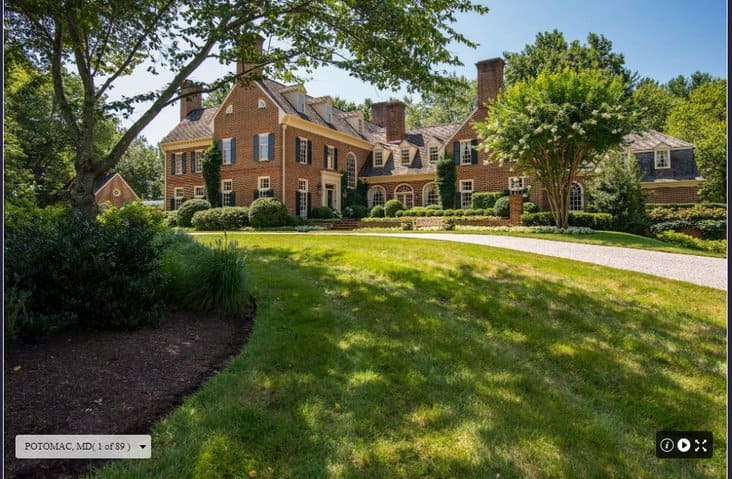 And here's the staircase leading down to a "cobblestone street."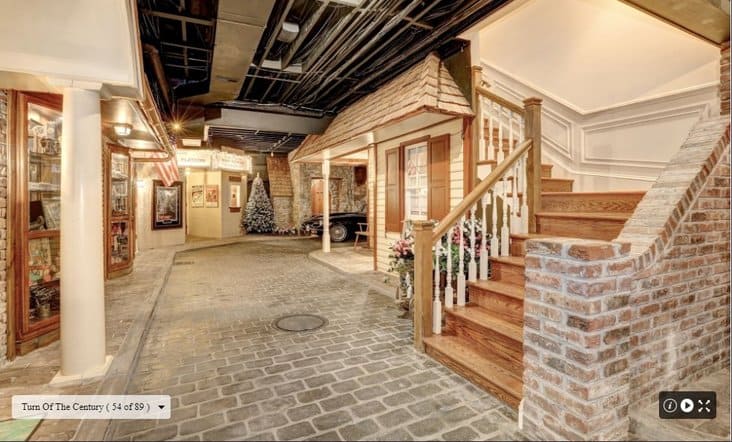 The town features a post office and the facade of a movie theater, with a ticket teller booth: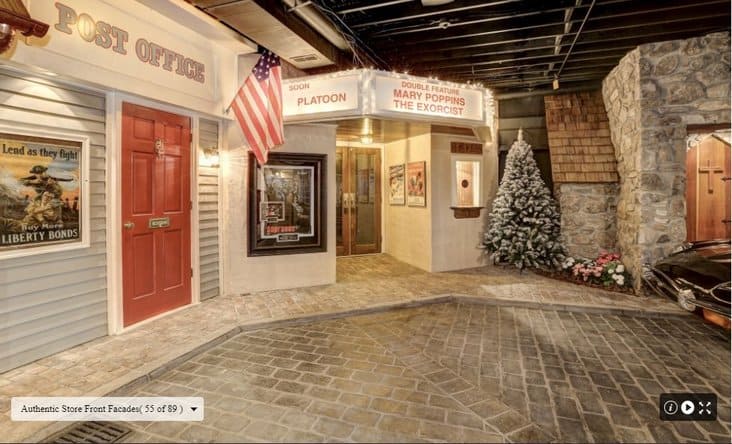 There's an old-timey car, a few bikes, and what might be the exterior of a soda shop:
Okay, I have a lot of questions about this tiny town. My first one is that I want to know if there's anything behind the facades. Did they pay people to sell them tickets and then go in to watch films in the tiny theater? Was there someone charged with picking up their mail from the post office? Did the soda shop sell egg creams? And is there enough road down there to make taking a bike a time-saving enterprise?
The tiny town had really caught people's imaginations, maybe because it implies so much planning and vision, and we still don't know what it's for. Though some people have ideas:
Please let it be a sex thing https://t.co/f35nEJVaLP

— Shalyah Evans (@ShalyahEvans) May 28, 2020
please stop sending me the Alzheimer's fake town itherapy basement McMansion https://t.co/uCObkEAJQc

— mcmansion theorist (@mcmansionhell) May 28, 2020
The actual listing doesn't have a clear explanation, but it's implied that this is sort of a play area for kids, because there's a room down there filled with toys. There's also a billiard room down there, and apparently the car works.
Also, down one alley there's a door labeled "Massage Parlor," so I don't know. Maybe it was a sex thing, too.
Whatever the reason this was built, it is making people much more interested in the dreams of the ultra-rich than they've been in a while:
OH MY GOD THIS IS MY DREAM https://t.co/klhWPDWLSl

— Sarah McGonagall (@sarahmcgphoto) May 27, 2020
Yankee Candle Williamsburg, VA https://t.co/50FfTYoBmC

— Julian (@jjameswalton) May 28, 2020
I kinda want it… for spooky halloween reasons https://t.co/Jt1KPWN4tE

— Bree Paulsen 🧄🌿✨ (@breebird33) May 27, 2020
Idk how but I just know it's racist https://t.co/VbT4aMgKPw

— teffy (@poorteffy) May 27, 2020
Okay but hear me out: queer commune, and then we host events in the basement raising money for charity. Halloween town! Christmas village! the possibilities are endless https://t.co/CXCCFDdXgn

— Louisa 🌈👭 (@LouisatheLast) May 27, 2020
THIS IS SO COOL. Quarantine just got so much more fun 😂 https://t.co/ZXXt7Q5qA9

— lexie (@lexiemamaa_) May 28, 2020
This is clearly a trap. A horrible extra dimensional creature wedged sideways into our reality created this & is waiting there to feed. Let's not. https://t.co/eZsNXwGNi5

— ❄Mikki Kendall❄ (@Karnythia) May 28, 2020
Why is the movie theater only showing Mary Poppins and The Exorcist? This McMansion is def haunted omg https://t.co/S2l4Lebmev

— AJ Joven drains the 3 from a social distance (@aj_joven) May 27, 2020
ladies, it's time to think bigger than She Shed. https://t.co/dNnIV6sBOh

— Haze, Licensed Esthetician (@OhHalesNaww) May 28, 2020
this is ripe for Marxist psychoanalysis https://t.co/6PUVftma3O

— Terence Renaud (@terry_renaud) May 27, 2020
Guess we all have to update our fantasies for when we hit it big.
More weird houses: