Are you looking for a way to get off of Facebook—or at least return to a way of socializing online that was more about sharing instead of arguing?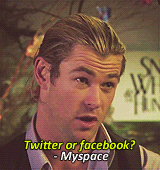 Although Myspace is not around anymore, Spacehey is—and guess what? Spacehey is bringing back that Myspace vibe with a place to blog and the ability to use HTML to customize the look of your page.

Spacehey is coded entirely by 18-year old An from Germany, and the site looks almost identical to the old Myspace page—even though he was too young to use the original site.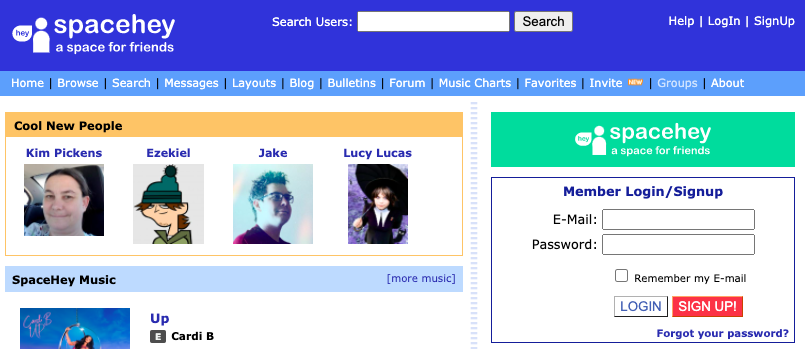 "I was only a few years old when Myspace was popular," he said to Vice. "I never came to use Myspace. However, thanks to older friends and the internet, I heard a lot about it. I came to the conclusion that you can't find something like this nowadays, where everyone can be this creative."
In order to create Spacehey, An searched through archived webpages, screenshots, and videos to make sure the site was as authentic to the original Myspace as possible. Spacehey officially launched on November 29th, 2020, and since then around 55,000 users have joined worldwide.
People who use Spacehey are more interested in the nostalgia of it—or else they hate Facebook and are looking for an alternative.
People have also said they love that it is a more private experience and they aren't bombarded by ads.
"Most social media platforms these days are incredibly toxic," Kelly Chaos, a SpaceHey user, says. "In the three weeks I've been on Spacehey I've experienced more love and support from people than I have in the last five years on all of my social media platforms combined. It's definitely refreshing."
Another reason folks are gravitating to Spacehey is to discover new music. Myspace was a place where you could discover new music on any given day, and while bands do have Facebook and Instagram pages, for some reason this relationship between music and social media has never been repeated as successfully.
Other young people are interested in coding, like 18-year-old Jess. Her parents had Myspace, and she heard about SpaceHey from TikTok.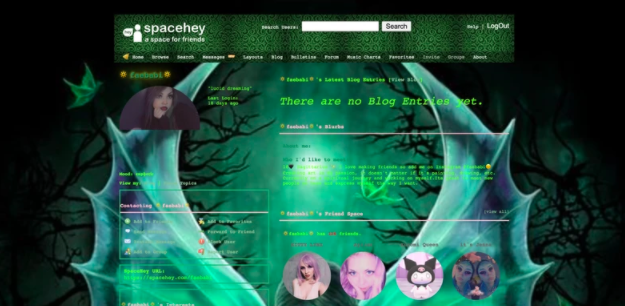 "I love the idea of making your profile fit your personality and being able to meet new people with similar interests. Being able to learn how to code has to be my favourite part. I thought it was difficult but once you get the hang of it, the results are amazing," Jess said.
Perhaps Spacehey won't ever get as big as Facebook or Instagram, but maybe that's the point. In any case, if you've got a nostalgia itch, head on over and make your profile.
Lead image: Spacehey