Every once in a while, April Fools' Day jokes can be fun, but most people just aren't clever enough to pull off pranks that are actually funny, resulting in a number of jokes that are either stupid or downright mean.
And one frustrated employee is sharing the story of how his boss's attempt at the latter backfired in the most spectacular way.
u/—Savathun— posted in Reddit's Antiwork forum on April 1 explaining that her boss, who had allegedly caused a number of problems for various people at the company in the past, decided to play an April Fools' prank in the form of telling the poster she was fired.
"I spent the next 2 hours shutting down my station, and packing my stuff," she wrote. "Even destroyed my client list (mine was the largest in the branch). When I got home about 3 hours later, he called me."
The Redditor's boss was apparently shocked she wasn't at work and explained that the whole thing had just been a prank. Unsurprisingly, she didn't find the whole thing to be very funny, declined to return, and said she planned to collect unemployment and file a complaint with HR.
The headline of the post was:
"My boss told me I was fired as soon as I got to work, laughed, and walked off."
It goes on…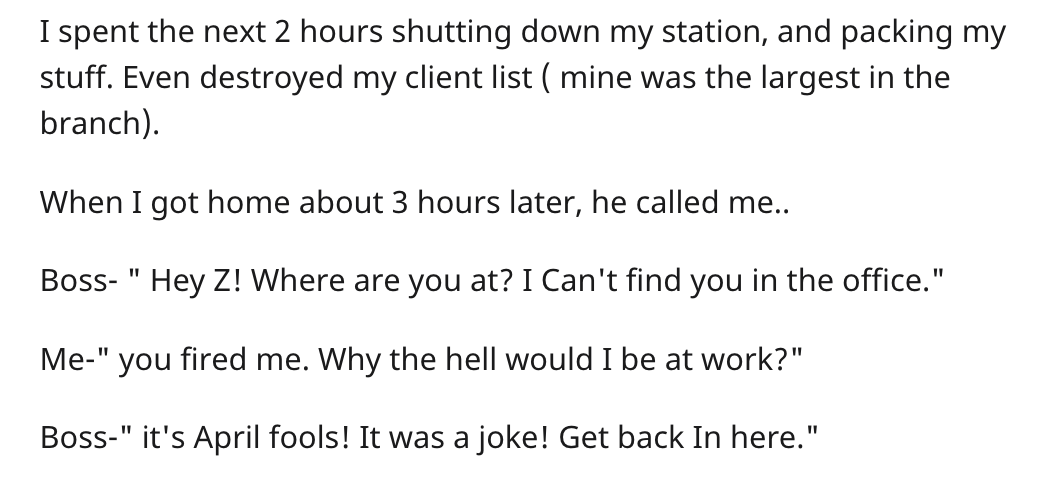 After making the post, OP's boss continued to leave her "72 messages via text, and 13 voice mails," none of which she acknowledged, and some other employees walked out over frustrations with him the same evening.
She did eventually speak to HR "after cooling off," and updated readers in a follow-up post.
"It looks like [the boss] is losing his position in the company, and has been put on leave. He's being replaced by somebody from my team, the other people he ran off are coming back and getting a raise for staying," she wrote. "I am being shuffled to another team, getting a 5.15 dollar raise, 4 bonus weeks of vacation… My coworkers from the previous team look to have collectively complained and used it as leverage for raises. I think they will get em too."
It's a wild story, and a rather pricy prank for the company to deal with, even though it sounds as if everything is working out for the better in the end.
And readers were pleasantly surprised to hear that the unnamed company went to such lengths to make sure employees stayed happy rather than allowing one guy in management to make everyone's lives miserable.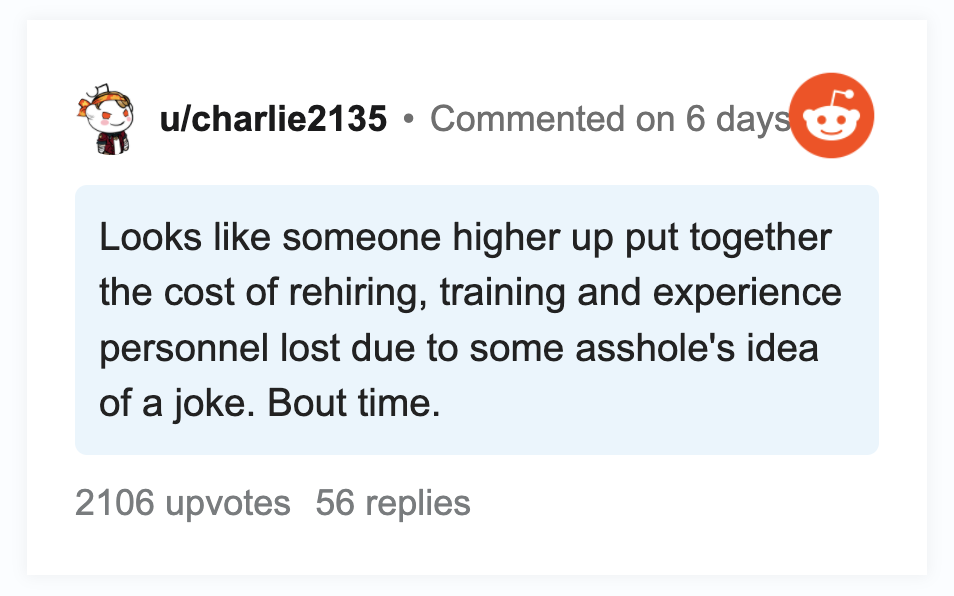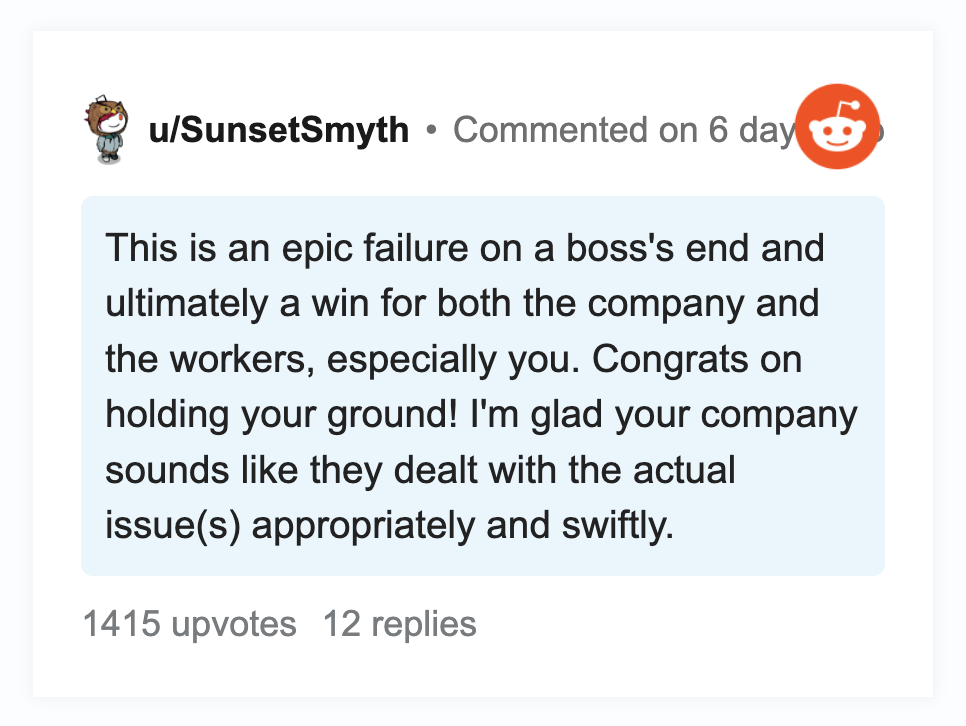 In fact, the company seemed so on top of things that not all readers believed the story to be true, with some pointing out similarities to the pilot episode of The Office, in which Michael Scott pranks a character by telling her she's fired. But the OP insists this was a real — and really unfunny — prank played on her.
And now, she intends to enjoy the extra vacation time she got as a result.