Everyone knows Corgi butts are the cutest butts on Earth. No other creature's butt can compare to that adorable, furry loaf of bread. But do we need Corgis on the butts of our leggings?
Etsy user PrincessNuggetShop thinks so. They also think Corgi butts should be on mugs, pillows, phones and more. In fact, their entire shop is filled with CORGIS!
Yes, fluff butts everywhere. The shop is a Corgi-lover's dream.

While PrincessNuggetShop has plenty of quality Corgi items, it's the blue leggings with the corgi butt on them that has gotten people's attention.
They are loving them.
In an alternate universe there is corgis wandering round with human butts on their leggings

— Alan 🧜🏻‍♂️ itsabrickthing 🧚🏻‍♂️ (@itsabrickthing) February 7, 2020
Corgi butt leggings!!!! 😭❤️https://t.co/cvg5c6eEtf pic.twitter.com/iQaNHA2nMV

— Alicia Marie ➡️Wondercon (@AliciaMarieBODY) February 8, 2020
CORGI BUTT LEGGINGS
CORGI BUTT LEGGINGS pic.twitter.com/t0ZMqMQ3Is

— Ayu, the eternally tired girl.™ (@JustALoli) February 6, 2020
According to the shop owner's Twitter account, this isn't the first time their Corgi butt leggings have gone viral. They also shared the idea for the leggings came from a joke with their parents.
Our corgi butt leggings have gone viral again. Funny story; They started out as a joke between my mum and my dad. And now there's a whole shop with corgi butt everything!

Corgi Butt Leggings Are A Thing Now https://t.co/Krec3N8Ghg via @NERDBOT

— Princess Nugget the Corgi (@NuggetCorgi) February 7, 2020
The leggings come in size small and medium and cost $54. On the product page, there are many positive reviews with people sharing their leggings. It's really adorable.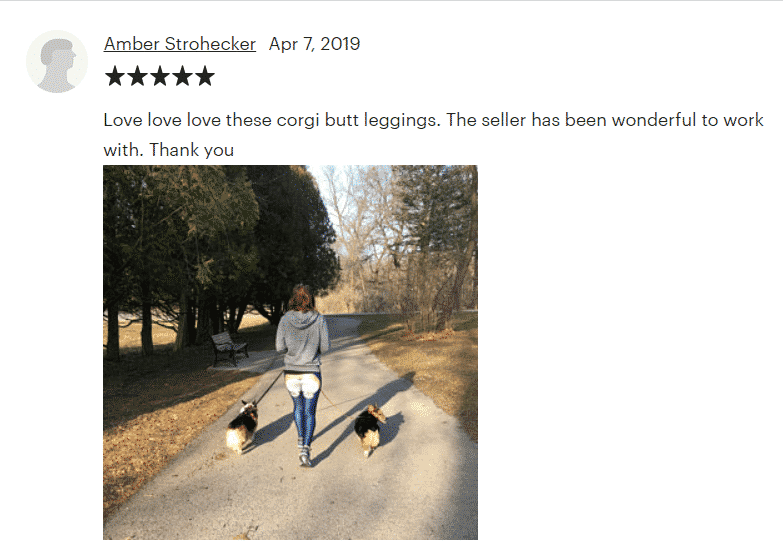 Last year, a Twitter user loved their Corgi butt leggings so much they created a gif of them.
I present you @danielhowell & @AmazingPhil as a proud "corgi butt leggins" owners haha 🐕#phanart pic.twitter.com/n6AaDWSpey

— ~Misha (@misha_tweets) March 13, 2019
More cool gifts: