It seems like Disney has their hand in literally everything. They own Walt Disney Studios, Pixar, LucasFilm, 20th Century Fox, Marvel, and Fox Searchlight Pictures among other film studio divisions. They have theme parks, cruise ships, and merchandise. They have streaming services. And now, Disney sells flowers.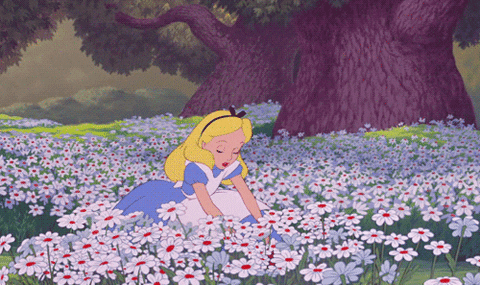 In collaboration with Disney, floral company Roseshire is creating a special collection of Disney-inspired flower bouquets.
Roseshire, which specializes in delivering boxed luxury roses, is pairing particular roses with Disney-themed delivery boxes. Each box features art from the movie.
Let's check out a few.
The Beauty and the Beast collection features images of Belle and the Beast dancing and Belle holding a rose.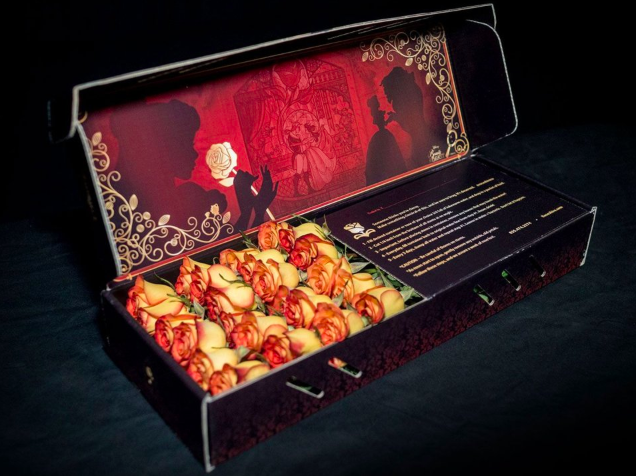 You can get the roses in red, orange, or a "checkmate" pattern with both. It looks gothic and sexy, which makes it the perfect gift to give the woman you're keeping locked in your cellar dungeon!
Price: $109/dozen, $199/two dozen
Next up: The Little Mermaid bouquet. You can choose red or pink roses or a red and pink checkmate pattern.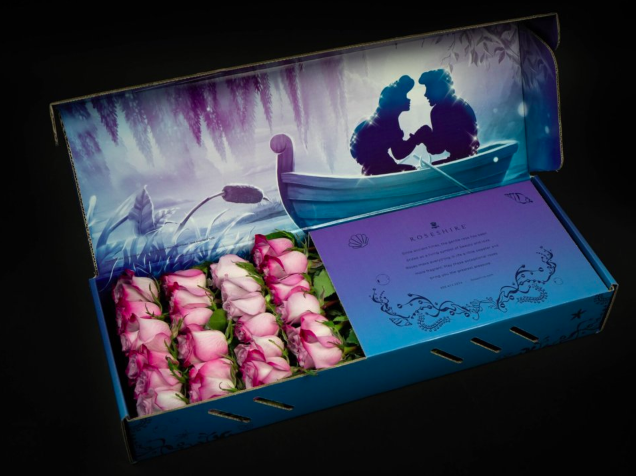 The box depicts the scene in which Ariel and Eric take a romantic boat ride through a lagoon and various sea creatures and insects try to serenade Eric into kissing Ariel. He doesn't get the message because he's not the smartest prince in the canon, but maybe you will when you see this package on your doorstep.
Price: $109/dozen, $199/two dozen
There's an Aladdin collection featuring Aladdin on the magic carpet and Jasmine leaning over her balcony to kiss him. The genie watches on in the distance.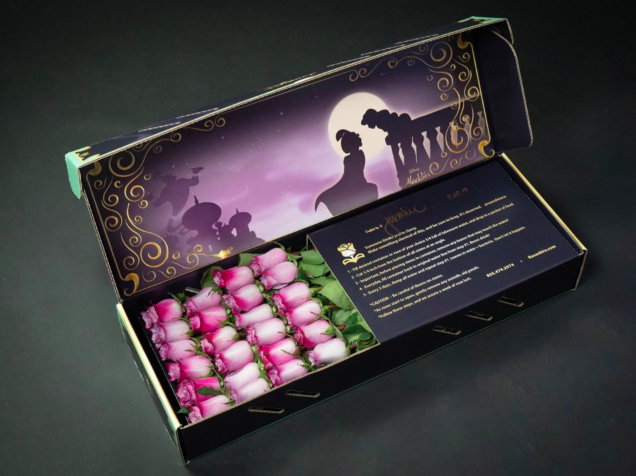 The Aladdin box comes with lavender roses and includes a card that reads, "Let you dreams soar."
Price: $109/dozen, $199/two dozen
For Halloween, why not purchase the Nightmare Before Christmas bouquet for your spooky paramour?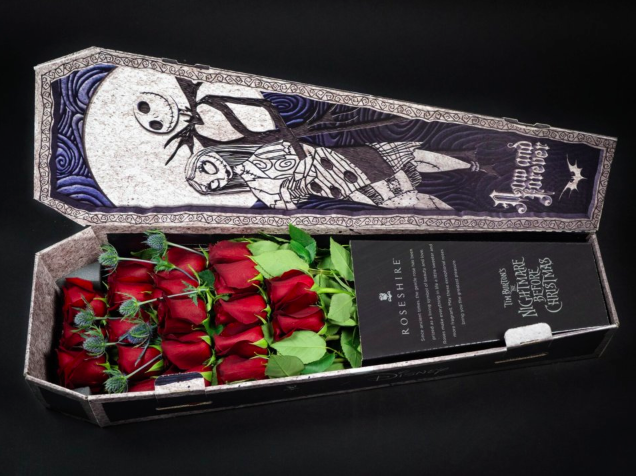 It comes with red or white roses in a COFFIN-SHAPED BOX. That's pretty neat, right?
Price: $205/20 roses
There's the Snow White box, which comes with and features a triptych of Snow White, her home with the Seven Dwarves, and her castle.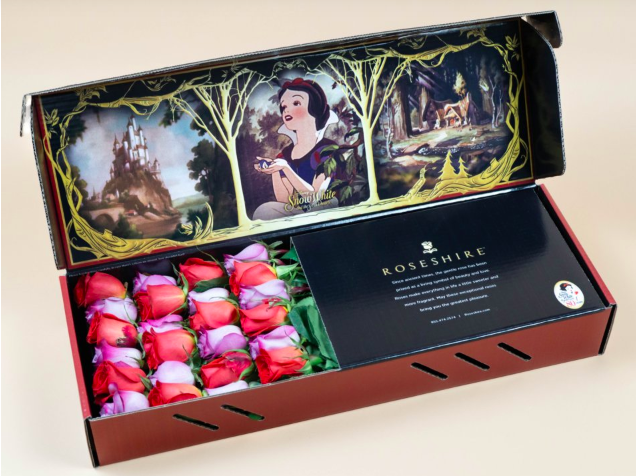 What doesn't it show? The Prince kissing her unconscious body.
Price: $195
Why not get your drug buddy the Alice in Wonderland bouquet? It's trippy and colorful and comes with orange, yellow, and pink roses.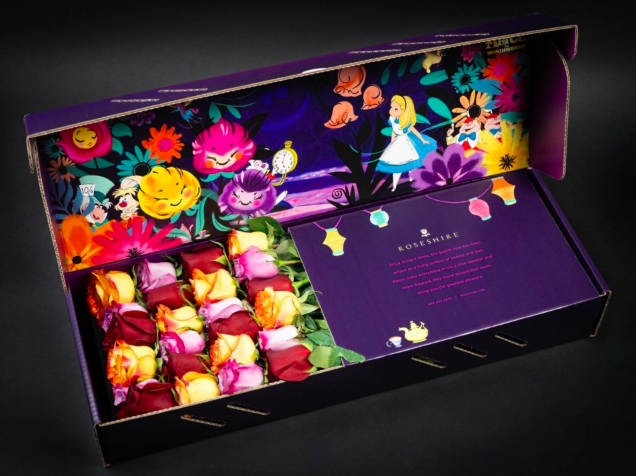 This bouquet comes with a card that says, "Curiosier and curiouser."
Price: $109/dozen, $199/two dozen
But the coolest bouquet by far is the Villains Box.
Featuring Maleficent, Ursula, Cruella de Vil, and the Evil Queen from Snow White, this box is perfect for Disney fans as well as the bad bitches in your life.
Price: $199/2 dozen
Which bouquet is your favorite?
More funny pictures, memes, and tweets: