Every family has its secrets. So when you invite a babysitter into your home, you have to know that you're also opening up your world to them. There's a good chance the babysitter has found all your secrets. At least, that's what a bunch of babysitters on Reddit are saying.
Reddit user NuclearSquid74 asked people about the "dark secrets" seemingly normal families had. Boy oh boy, did the people of Reddit deliver.
1.
One family- I still dunno what was up with them. It's like they were squatting in a model home or something. It was a fully furnished house that looked to be straight out of Better Homes & Gardens magazine, but there was nothing in the drawers, fridge or cabinets. No toiletries in the bathroom except for toilet paper, no food or silverware in the kitchen, no clothes in the closets or in the kid's drawers and no toys! The lady just told me to order food for the kids & they watched tv. It was weird!– HanginWithLucretia
2.
I was babysitting once and the kids were wrestling in the living room. All of a sudden the smell of dank filled the room. I hear the kids stop and say "what is that?". One of them had knocked over a big tin can on a shelf and the parents weed stash spilled everywhere. I sent the kids away and cleaned it all up for them and put it back. – Neopetwashout
3.
When I was 13-14ish, I used to babysit two kids while their parents went to Amway functions. One night, for whatever reason, I looked behind the couch and saw a bunch of magazines. I collected them, thinking they'd been dropped behind there by accident by the kids I babysat. It was a HUGE stash of Penhouse and Playboy magazines and I had to quickly re-hide them before the kids saw them. – wikkibird
4.
I used to babysit occasionally for some neighbors who had a legit sex dungeon in their basement.– CrotchWolf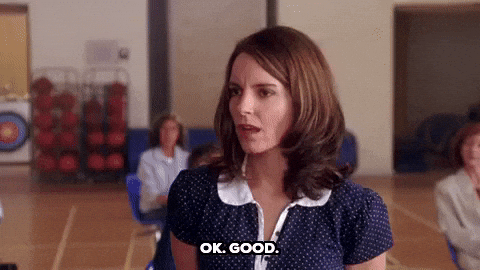 5.
I babysat for the best kids, best temperament and had great manners, both 3 and 5. Their mom is kind and I have no qualms with her, but I decided to snoop cause I was 15 and bored. I found her bathroom COVERED in weed and weed products as well as a giant vibrator in her drawer. No judging from me, I was just insanely surprised lol. She had the two biggest bongs I've ever seen. – bennettvictoriarose
6.
The kid found her mom's vibrator and put it in her mouth. – yageetmaxxy
7.
When I was 17-18 I used to babysit for a couple in their early 30s. At one point they asked if I was interested in a threesome, which I politely declined. Also realized eventually that they had me babysit some times so they could do meth. They told me so after offering me some, which I also politely refused. I guess they were being responsible?"– Bubblicius
8.
The man of the house was one of the defendants from the pizza connection, a mafia conspiracy that involved 1.6 billion dollars worth of heroin between the Sicilians and the Bonnano crime family. – homer_j_simpsoy
9.
The family found out the information of other families I worked for. They legit FOLLOWED ME places; mind you I was 14 at the time; and they followed me to the homes of OTHER FAMILIES and figured out the NAMES AND AGES OF ALL THE ADULTS AND CHILDREN then they STOLE FROM THEM! – levithehunnybee
10.
The garage was locked. A few weeks later, that family got raided by the FBI. They had planted some bombs in a refinery in Texas, and had a small arsenal in that locked garage. – dread_username