The relationship between Blake Lively and Ryan Reynolds may be the most fun one in Hollywood. They're both super hot, they seem to be very in love, and they roast each other mercilessly on social media.
It's the dream. On Wednesday, Reynolds posted a clip to Instagram about his 2010 film Buried making its way to Hulu, and the couple gave us another peak into their fun back and forth.
The post is a clip of a scene from the movie, in which he is literally buried, and which has been digitally altered to include bottles of Aviation Gin in the coffin with him.
"Before Deadpool, I was an actor," he joked in the caption. "One of my favorite projects was a film called "Buried" and it's now on @Hulu. 10 years later, it really holds up! Although I don't recall the aggressive product placement."
View this post on Instagram
Is there something sexy about Ryan Reynolds being buried alive in a coffin with enough gin to forget he's been buried alive? I guess his wife thinks so.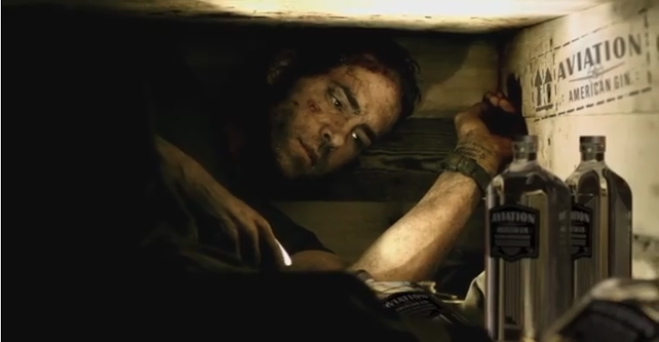 Lively commented on the post, writing, "I think this just got me pregnant."

The couple has three children, the last of which was born in the fall. While I'm sure they're all adored, having another kid doesn't seem to be on Reynolds' to-do list.
He responded to lively, writing, "I will be out of the office starting July 22nd through the middle of ever and ever. If you need immediate assistance during my absence, please contact someone. Anyone. Otherwise I will respond to your message as soon as possible upon my unlikely return. Thank you."
View this post on Instagram
I have a secret suspicion that this ad for Hulu that doubles as an ad for Aviation Gin also comes with an extra fee to get Lively to comment.

I'd pay extra for some of this Hollywood couple chemistry to be attached to my project. I'd pay even more for a DM. Mr. Reynolds, send me your price list.
More Ryan Reynolds and Blake Lively: