There are a lot of issues coming up in quarantine. Our world will be fundamentally different when this is all over. The structures we've been putting our faith in are showing how faulty and inefficient they are. No one is sure what will happen. But in the meantime, everyone would desperately like to get a haircut.
For some reason, haircuts have become the focus of many people's complaints, from lockdown protestors to celebrities. My guess is that it's easier to focus on the little things in a world so full of big things. Also, a bad haircut makes you feel like sh*t.
It's even getting to Deadpool actor Ryan Reynolds, who mentioned his haircut conundrum on an interview with Stephen Colbert earlier in April. He said his wife Blake Lively would be taking up the scissors to save him from a shag, but that he was trepidatious.
"She's done this once before," Reynolds said. "It took two and a half hours, and then at the end, it looked like she'd done the whole thing using only a lighter."
It's unclear if Lively hacked away at her husband's hair again or not, but he did appear to have a different style a few weeks later when trying to rally people on Instagram:
View this post on Instagram
If Lively did do that, she might have a second career as a barber in the new order. Except then she blew up her own spot, sharing a story on Instagram that showed the back of Reynolds' head. A little tuft of hair at the nape of his neck was gathered together in a hairband. Looks like he's going for a kind of "new to pirating" look. She captioned it, "I dare you to forget this every time you see him for the rest of eternity.":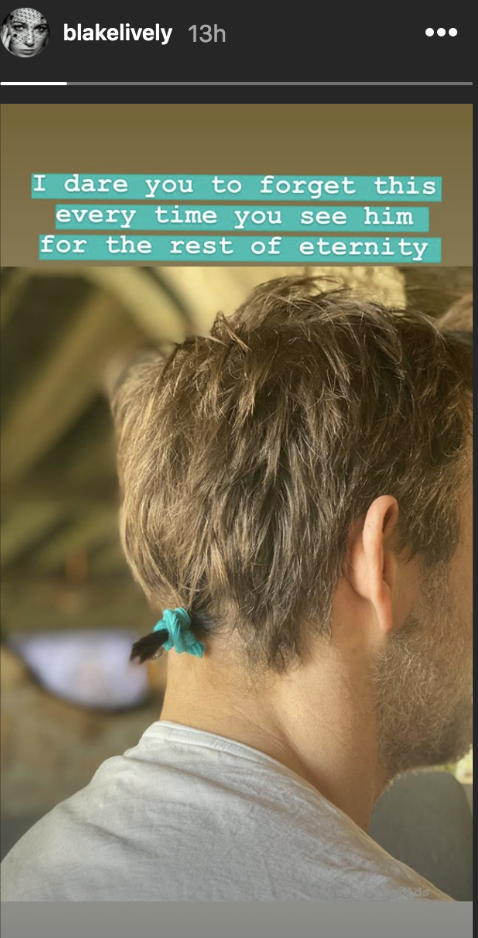 Reynolds reposted the story to his own account, saying, "Clearly your birth control doesn't work so…"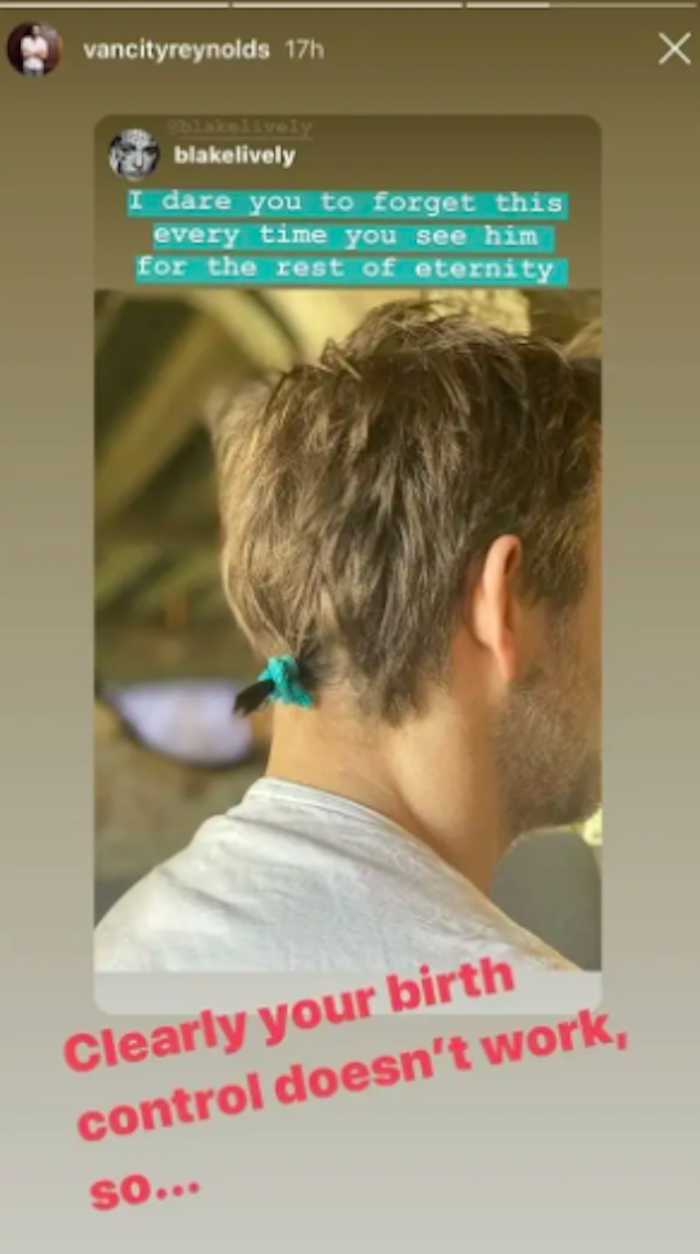 The two have a long history of roasting each other, because that seems to be the way Reynolds relates to everyone he cares about, like Hugh Jackman, the true love of his life. And I guess he's also giving his mother-in-law a hard time:
View this post on Instagram
May the Reynolds/Lively household make it through this unprecedented time.
More Ryan Reynolds tweets: