Actor couple Ryan Reynolds and Blake Lively have been holding it down in their home in Canada, supporting quarantine and COVID-19 safety, and drinking Aviation Gin (I assume).
These two genuinely seem to be in love, though who can really tell with celebrity marriages? They definitely don't put up a front that everything is perfect and cute and awesome all the time, and that's part of what makes them so popular.
They're especially open on Instagram, where they take every opportunity to troll one another. Their love language is roasting and fans adore it.
On Valentine's day, both Reynolds and Lively gave their followers a treat. First, Reynolds posted a short clip of Lively sledding and another picture of her looking amazing in that famous gold dress.
"My forever valentine for the foreseeable future," he captioned it.
So true. Who can plan ahead these days? Yes, they have three kids, but marriages fall apart all the time. All we have is now.
Not to be outdone, Lively shared a video of Reynolds helping her dye her hair.
I assume this is quarantine-related because she seems like someone who pays to get her hair done. She can definitely write that off on her taxes, ya know?
On the other hand, Reynolds seems to be pretty good at it, so maybe this is a regular thing they do to cut corners when the paid partnership ads with Hugh Jackman's coffee company dry up.
"
That time I f*d my hairdresser," Lively captioned it.
What beautiful expressions of snarky love. Do these posts top the time Reynolds shared picture after picture of Lively looking less than her best?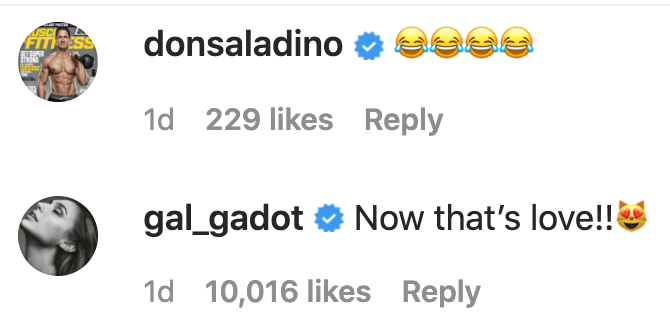 For the record, a photo of Lively with her eyes closed still looks more flattering than my prom pictures:
If my love isn't roasting me on Valentine's Day, I don't want it.