The new Britney Spears documentary, Framing Britney Spears, is reminding many of us of the people who threw Spears under the bus.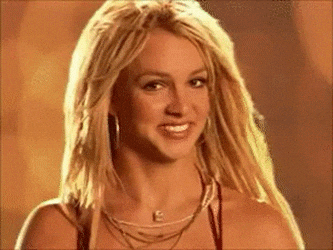 One of the most obvious? Her ex-boyfriend Justin Timberlake.

Now, people are calling on the pop singer to apologize for basically slut-shaming her in order to promote his career—and also for some truly gross "locker room talk" captured in radio interviews in which he talks about personal experiences between himself and Spears.
In the documentary, critic Wesley Morris speaks about how Timberlake weaponized his misogyny in the 2002 video for the song "Cry Me A River" which includes a Spears look-a-like portrayed as a being unfaithful.
"The way that people treated her, to be very high school about it, was like, she was the school slut and he was like, the school quarterback…and he essentially weaponizes the video for one of his singles to incriminate her in the demise of the relationship," Morris explains.
The documentary also shows how Diane Sawyer continued that narrative, blaming Spears for breaking Timberlake's heart and causing Spears to cry.
"You broke his heart, you did something that caused him so much pain, so much suffering. What did you do?" Sawyer smugly says in an interview.
We also see Timberlake bragging about sexual encounters with Spears in multiple interviews, talking about things that should have remained private.
People on social media seemed to finally recognize just how badly Britney Spears had been treated, calling for Timberlake to apologize for fueling Spears' misogynistic treatment by the public.
This Britney Spears doc got me over here feeling AWFUL for a blonde white woman during Black History Month so you know they treated her horribly. Society is sick. Never thought I could dislike Justin Timberlake's ol' Ramen noodle headass more. Shame on everybody. #FreeBritney

— Janelle James , moody clown. (@janellejcomedy) February 8, 2021
Crazy how Justin Timberlake had such a hand in fucking over the careers and lives of two of the most talented women in music, ever.

Anyways stream Janet Jackson and Britney Spears and I hope both women have an AMAZING day.

— Sam Stryker (@sbstryker) February 7, 2021
the way this man pivoted this to WMDs!!!!!!! 😩 https://t.co/EB8BygJ4to

— Zara Rahim (@ZaraRahim) February 9, 2021
It's clear from Justin Timberlake's career choices that he allows for women to take the fall in order to avoid accountability–Britney Spears, Janet Jackson—both major pop stars where the former influenced the latter in terms of performance and sexual charisma.

— Morgan Jerkins (@MorganJerkins) February 7, 2021
After watching this Britney Spears doc, I'm realizing (for the millionth time) how shitty Justin Timberlake has been towards women.

And like… nobody says shit.

— CHIKA ☁️ (@oranicuhh) February 8, 2021
Everyone owes Britney an apology, but especially Justin Timberlake and Diane Sawyer. #FramingBritney #FreeBritney

— Kristen Power (@KPow11) February 7, 2021
Even IF Britney Spears cheated on Justin Timberlake, and we don't know she did, she didn't deserve her ex going on the radio saying "Yeah I nailed the virgin lol" and magazines saying he's a king because he "got into her pants." Everyone who contributed to this narrative is shit. pic.twitter.com/QmBimvtLpv

— Lane Moore (@hellolanemoore) February 7, 2021
Lead image: Instagram