It seems like a million years ago that Tiger King fever swept the nation. The Netflix docu-series was all anyone could talk about for a while because it seemed like the craziest thing they'd ever heard of! After the last week, we now know that's not true by any stretch of the imagination. While Tiger King might not be as much of a hot topic as it was a few months, that doesn't mean the drama has not continued.
Tiger Queen Carol Baskin got yet another day of court and she has been vindicated: she now owns Joe Exotic's zoo.
The ruling is a result of a trademark infringement lawsuit that was the central conflict of the series and which has been deliberated on for two years. Courthouse News reports that a U.S. District judge in Oklahoma City ruled that Joe Exotic fraudulently transferred his zoo properties to his mom, Shirley M. Schreibvogel. He did this to keep them away from creditors just in case he lost his case against Baskin's Big Cat Rescue. Joe was ordered to give Baskin's rescue $1 million in 2013, because his logos and designs were extremely similar to Baskin's. The judgment has now put his cat rescue properties in Baskin's hands.
BREAKING #TigerKing NEWS: Jeff Lowe and all his animals have 120 days to vacate GW Zoo a.k.a. Tiger King Park after federal judge grants #carolebaskin and her Big Cat Rescue control of #JoeExotic's former zoo properties in Oklahoma, finding they were fraudulently transferred.

— Darcy Spears (@dspinv13) June 2, 2020
Baskin wasn't thrilled with how she was portrayed in the documentary series, especially the heavy implication that Baskin murdered her husband and fed him to her tigers.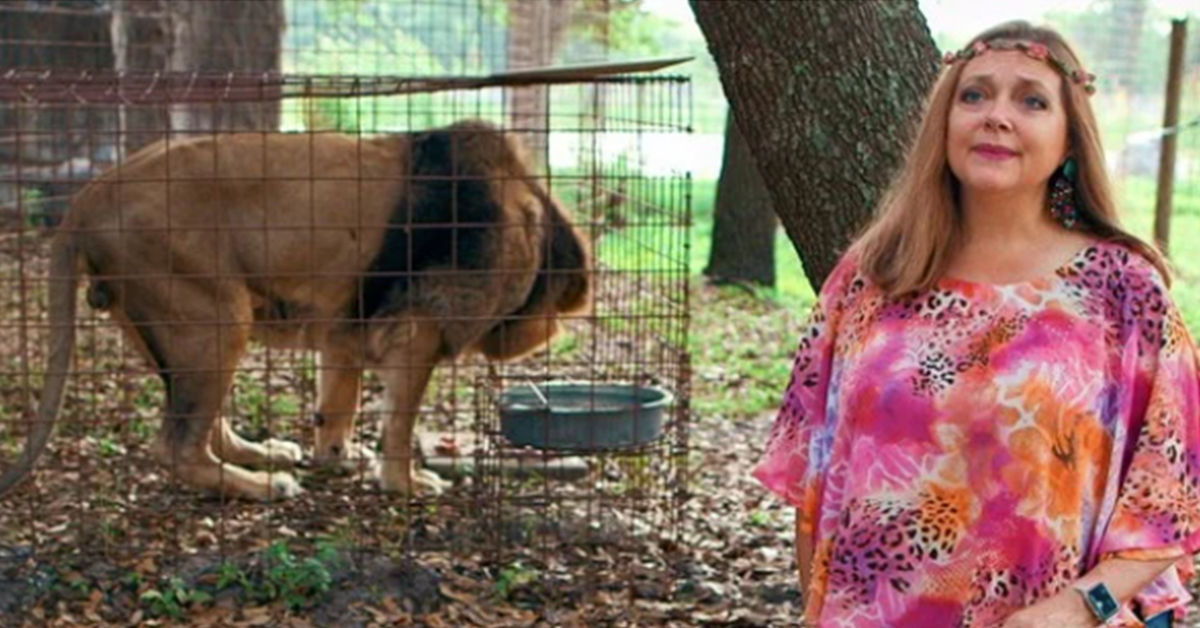 She hasn't commented on the situation yet, and maybe she won't. But lots of people on Twitter have been commenting for her:
june has entered the ring #TigerKing #carolbaskin pic.twitter.com/YMQY7cNkAz

— cass (@cgmulligan6) June 2, 2020
When Joe Exotic finds out that bitch Carol Baskin got his zoo pic.twitter.com/uRY1JxIIkC

— Chaka Thoreau™️ (@ProlificVibez) June 2, 2020
People in Oklahoma are more outraged by Carol Baskin buying joe exotics zoo than they are about George Floyd. I hate it here

— Emily 🦋 (@sorta_emily) June 2, 2020
GODDAMN carol baskin don't won y'all https://t.co/FPugSTeRPl

— belle âme ✨💎 (@pinkcess_a) June 2, 2020
The current zoo operator has been ordered to leave within 120 days and to remove all animals on the property. Once again, I must say the only people I'm rooting for in this whole story are the tigers.
More Carole Baskin: