Over the weekend, people protested in cities across the nation and even in other nations, after the murder of George Floyd by Officer Derek Chauvin in Minneapolis. The violent escalation of the police officers who first met protests last week drew even more attention, especially when compared to how cops treated white lockdown protestors earlier this month.
Most protests have been peaceful, as people chant, kneel, dance, and walk for miles to spread the message that Black Lives Matter. Many cops have responded with rubber bullets, tear gas, and aggression, creating ever more dangerous situations, even driving into crowds.
It's risky (and important) to be out there under these conditions, which might be why people are appreciating it when celebrities show up to protests.
There were probably some who weren't spotted or who didn't post about their attendance, but many celebs did use their platform to spread the message and show their support. Here are the ones who attended protests this weekend:
1. Madison Beer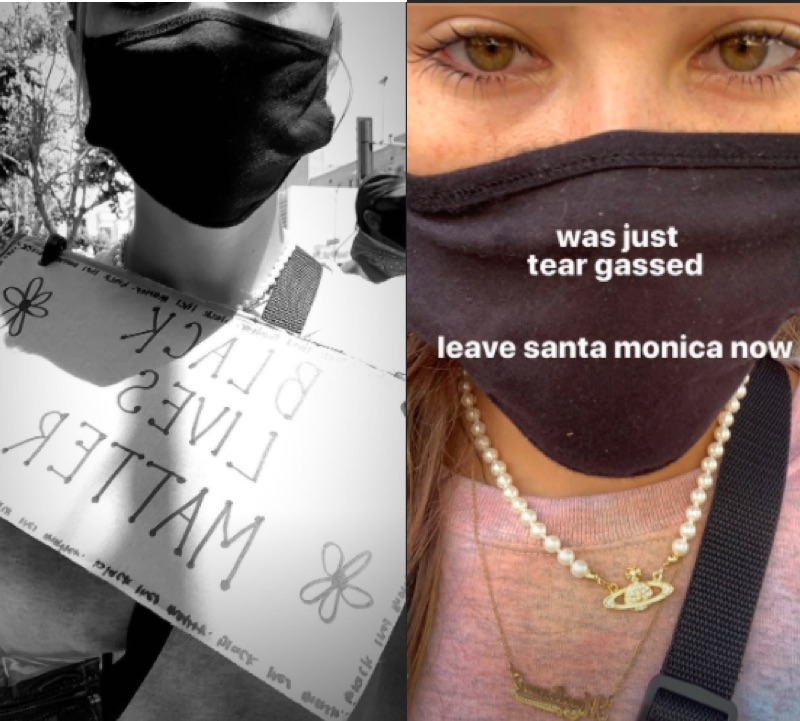 2. John Cusack
These were some of the peace officers – who gently tuned up my bike with their batons- pic.twitter.com/atMf8VaV6l

— John Cusack (@johncusack) May 31, 2020
3. Machine Gun Kelly
View this post on Instagram
4. Nick Cannon
View this post on Instagram
5. Jamie Foxx
View this post on Instagram
6.Sophia Bush
sophia bush never stops fighting for these movements pic.twitter.com/8YCfOsk5AM

— emily (@NBCwcw) May 31, 2020
7. Anna Kendrick
| Anna Kendrick on @chrissiefit's instagram story. pic.twitter.com/gxWxwEvgxt

— Anna Kendrick Updates (@OurKendrick) May 30, 2020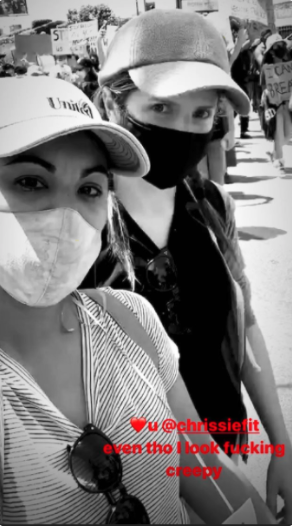 8. Lil Yachty
View this post on Instagram
9. Emily Ratajkowski
View this post on Instagram
10. Paris Jackson
View this post on Instagram
11. Jeremy Meeks
Jeremy Meeks pic.twitter.com/rHrAQ65k30

— Rriv (@iamrriv) May 31, 2020
12. Tinashe
Show up pic.twitter.com/jl9fkEh4eU

— TINASHE (@Tinashe) May 30, 2020
13. Swae Lee
View this post on Instagram
14. Justine Skye
View this post on Instagram
15. Timothée Chalamet
Timothée Chalamet at the protests today in LA via his Instagram stories pic.twitter.com/JW0Z859iz3

— Timothée Chalamet Fans (@TimotheeUpdates) May 31, 2020
16. Yungblud and Halsey
so much fucking respect for melanie, yungblud, and halsey for using their platform right and going out to protest pic.twitter.com/WDEL1S0jrW

— (@PsychoShortcake) May 30, 2020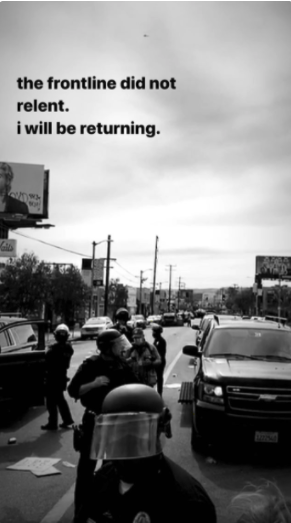 17. Kendrick Sampson
View this post on Instagram
18. Ross Lynch and Jaz Sinclair
View this post on Instagram
19. Ariana Grande
hours and miles of peaceful protesting yesterday that got little to no coverage.
all throughout beverly hills and west hollywood we chanted, people beeped and cheered along.
we were passionate, we were loud, we were loving.
cover this too please. #BLACKLIVESMATTER https://t.co/vD90CEtF94 pic.twitter.com/GZ6uKDfPM7

— Ariana Grande (@ArianaGrande) May 31, 2020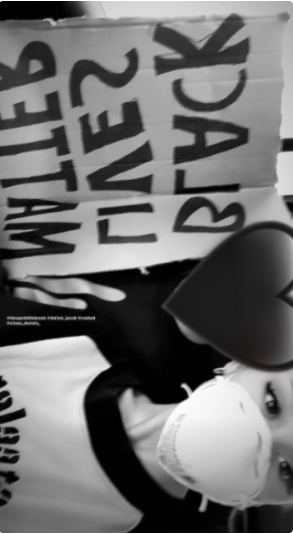 20. Kali Uchis
View this post on Instagram
21. Micheal B. Jordan
Michael B. Jordan out here protesting! pic.twitter.com/mSGEPwB1Pb

— now why i thought this was jorja (@0v0Mani) May 30, 2020
22. Kehlani
View this post on Instagram
23. Fiona Apple
24. Tessa Thompson
— Tessa Thompson (@TessaThompson_x) May 31, 2020
25. J. Cole
J. Cole out here protesting with the people. He's living his raps pic.twitter.com/LseTbMUszy

— BlackySpeakz (@BlackySpeakz) May 31, 2020
26. Miguel
View this post on Instagram
27. Ellen Page
Protest happening now at #BarclaysCenter #BlackLivesMatter #NYCPROTEST pic.twitter.com/qP4UYYdnzu

— Ellen Page (@EllenPage) May 31, 2020
More celebrity tweets: