With coronavirus still more or less raging throughout the U.S., many schools are still being forced to open. Essentially, the government wants people back at work and they can't work if they have to take care of their kids. This means students, teachers, faculty and the families of all are now in danger of contracting and spreading COVID-19. Some people have chosen to homeschool as a way to protect their kids and themselves, making some pretty enormous sacrifices for that to be possible.
Or they're rich. A lot of rich people have gotten chewed up and spat out online after announcing the formation of schooling "pods" in which they privately pay teachers to care for and teach small groups of well-tested kids. Once again, the pandemic shows the major disparity between the rich and poor when it comes to quality education. Many poorer kids who are attending Zoom school don't have access to reliable WiFi or tech necessary for their lessons. All of this could widen the inequality gap. It's an incredibly difficult situation for the country at large, and a tough personal one to make.
It seems like Chrissy Teigen and John Legend have decided to home school their kids Miles and Luna, at least based on pictures Teigen recently posted of an incredibly luxurious classroom for the two tikes.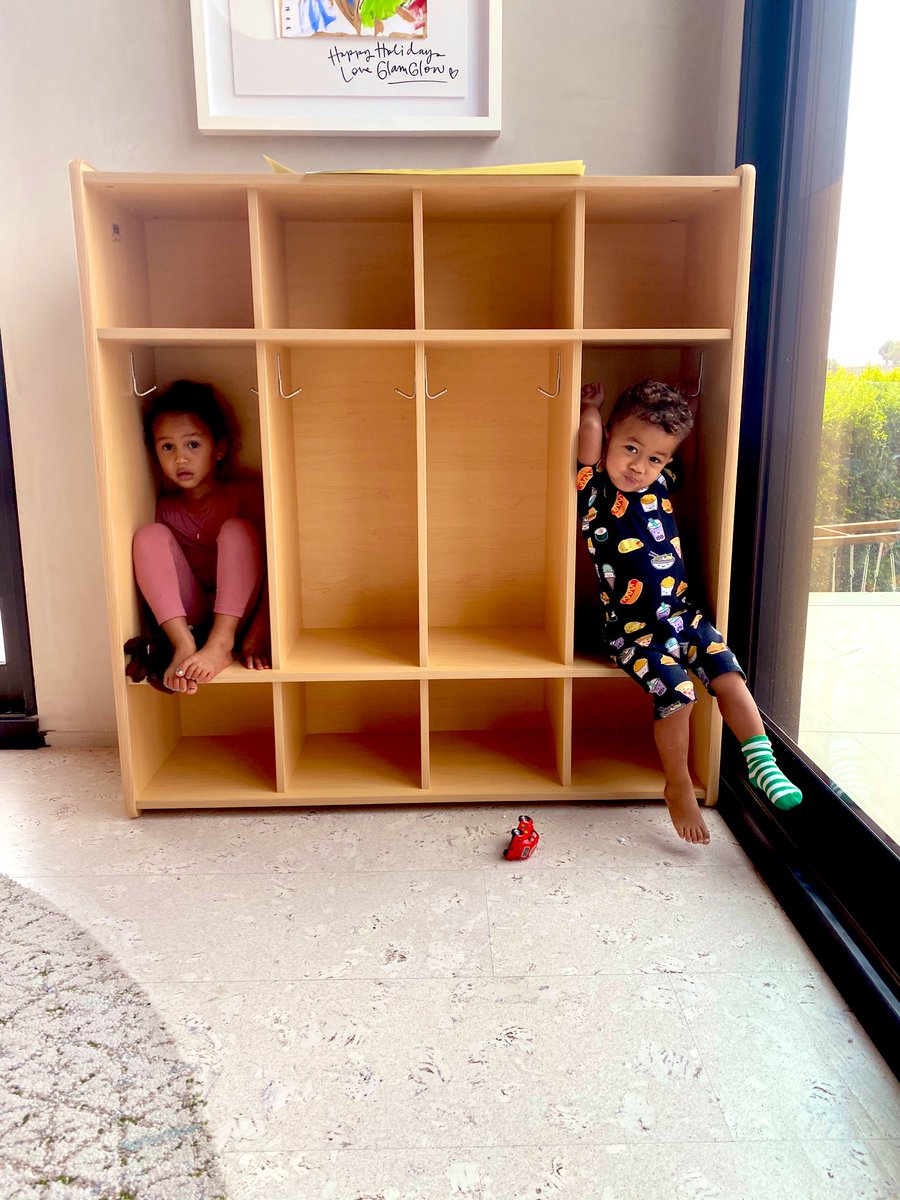 It's got a rack of princess dresses and shelves of blocks: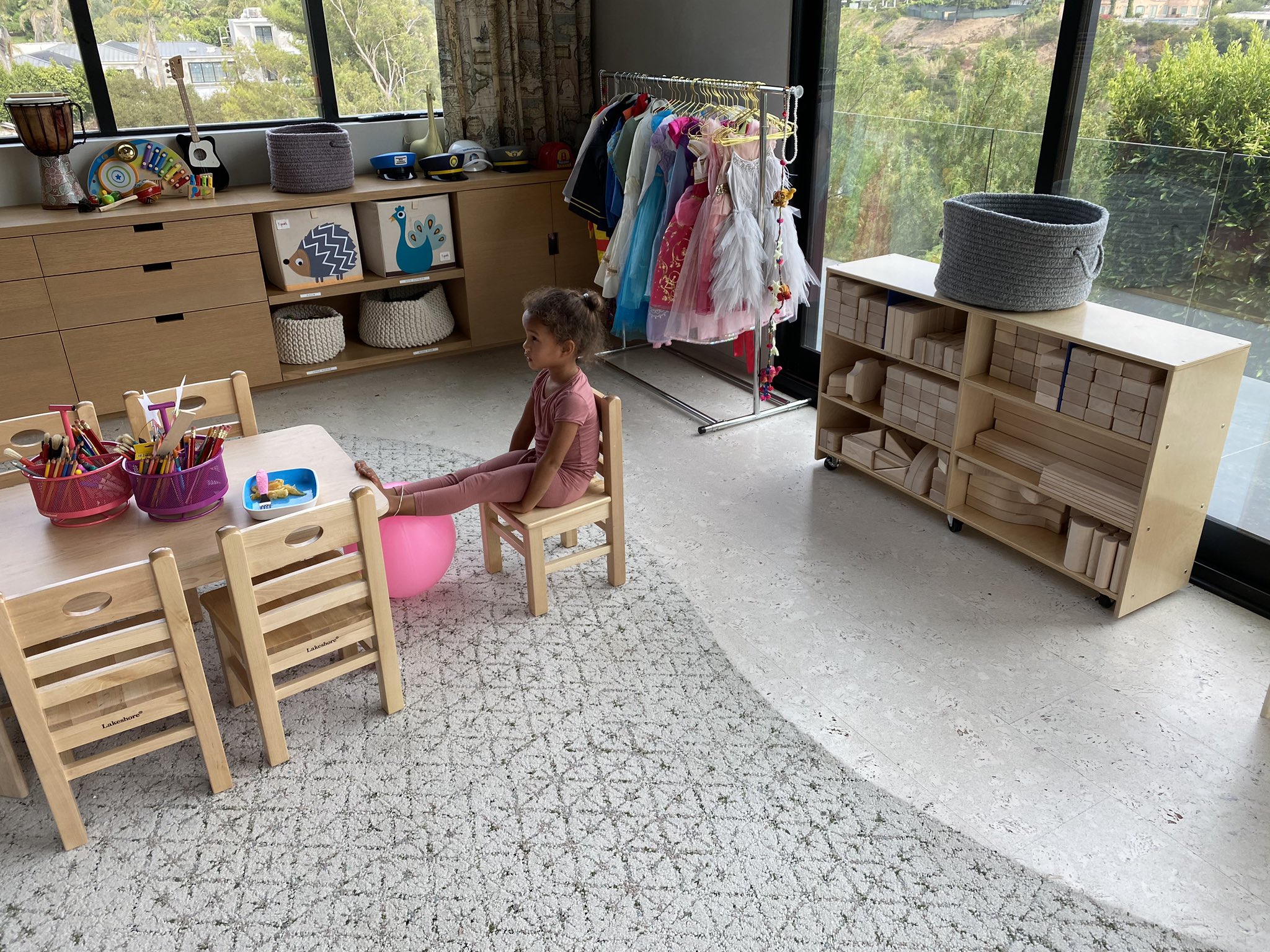 And adorable fake kitchen (with a view):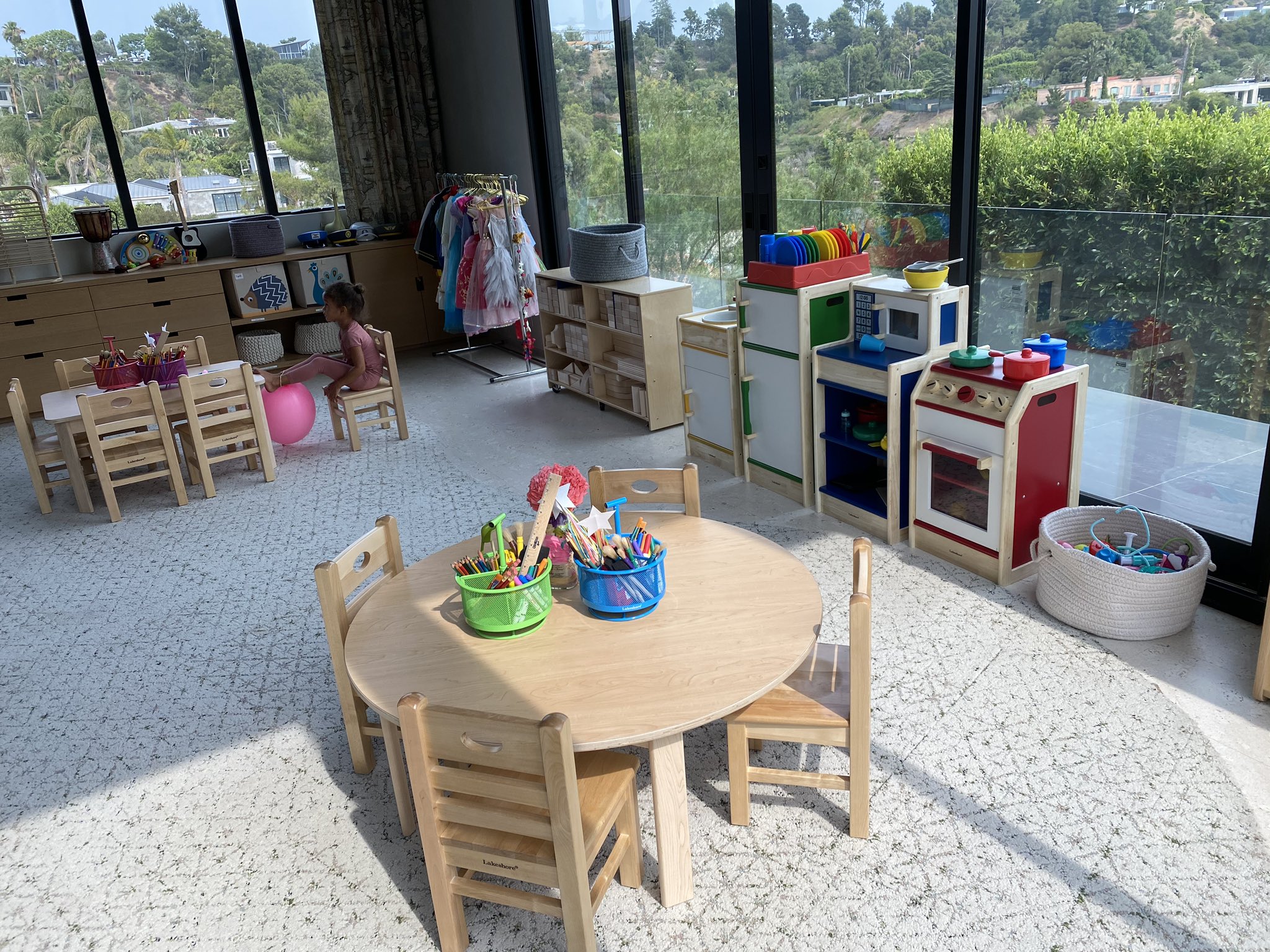 They each get their own coloring table: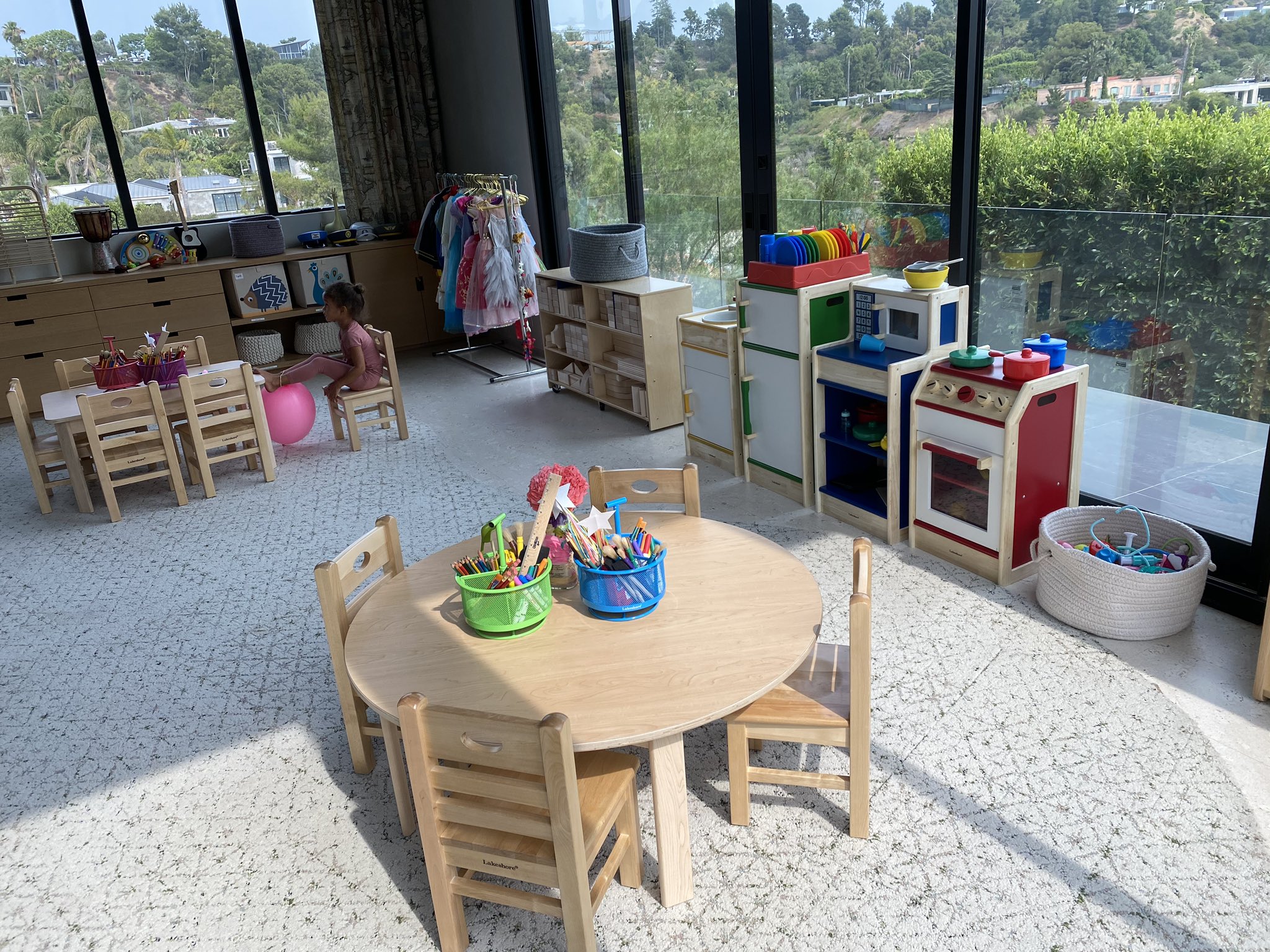 And there's a music section, of course: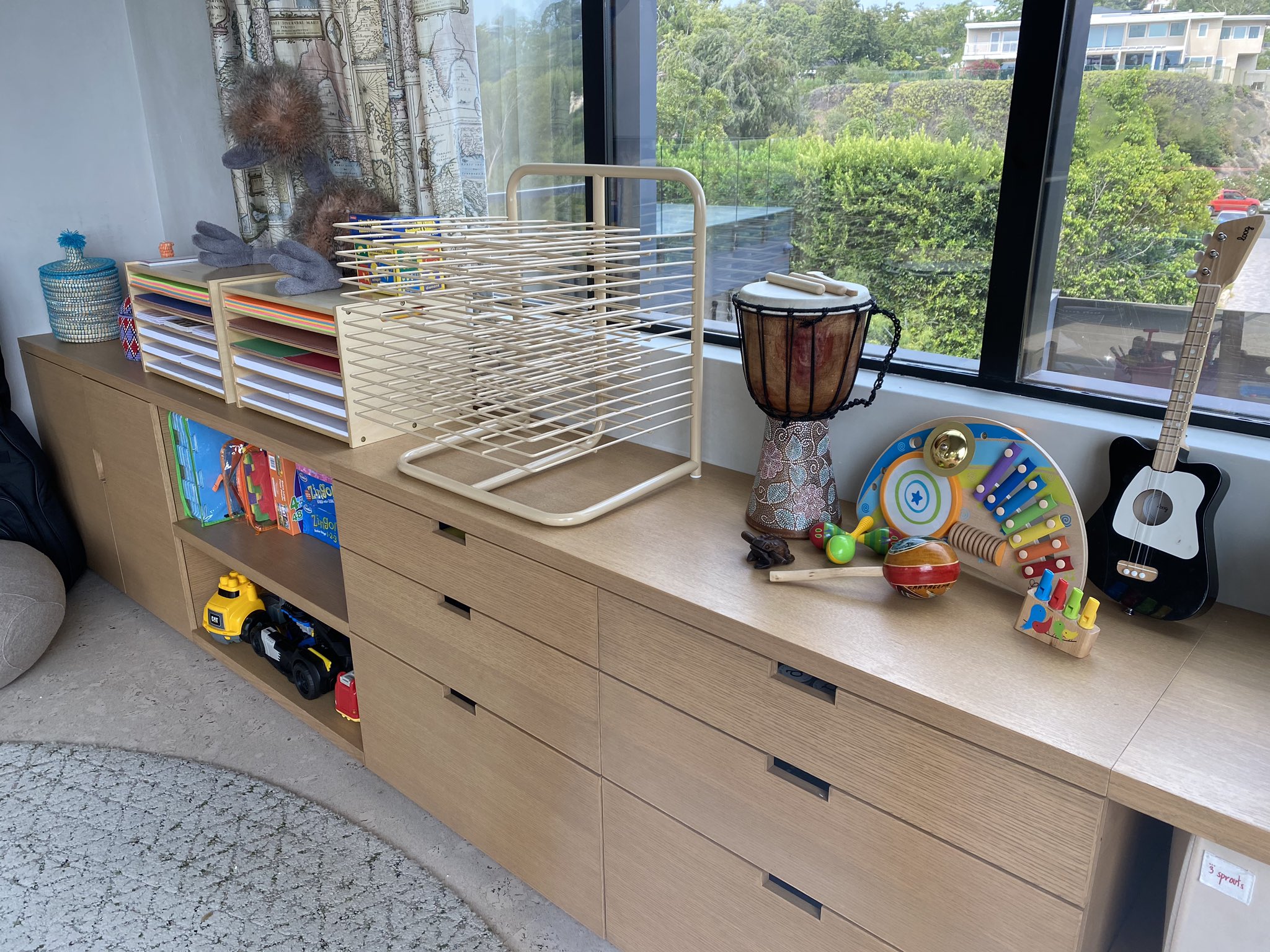 Teigen captioned her photos, "Everyone get ready for …. miss chrissy. pregnant and here for it (I really have always wanted to be a teacher!)"
There were a few other details she wanted to be sure people got their eyes on, like colorful butcher paper rolls, a magical book wall, and cubbyholes:
— chrissy teigen (@chrissyteigen) August 23, 2020
Ok here is book wall! pic.twitter.com/OCgkaGP9Qh

— chrissy teigen (@chrissyteigen) August 23, 2020

This classroom really does seem big enough for a full class! Teigen is pregnant with her third baby, so maybe she's just planning ahead. Though I do hope there's a vaccine by the time the next celebrity baby arrives.
Perhaps realizing how all this feels to people with their noses pressed up against a face shield looking in, Teigen offered to buy as many teacher's Amazon wishlists for supplies that she could:
Ok I'm looking at your lists now! I'll do as many items as I can – I wish there were a button to add everything at once! It's gonna take me a long while so bear with me!

— chrissy teigen (@chrissyteigen) August 23, 2020

Okay, but please also talk to Jeff Bezos about actually paying his taxes, too.
More Chrissy Teigen: