Chrissy Teigen is very open about her life on social media in a way that not many celebrities are. Or she's more successful at it, because most people still like her even after she shared post-birth underwear and vagina steaming on Instagram. It was in that spirit of openness that she shared plans to remove her breast implants in an interview with Glamour UK. She says she initially got them so her boobs would look more perfect in swimwear photoshoots. Sports Illustrated was once Teigen's bread and butter, but now she's moved onto other things and the implants were just dead weight.
Teigen bid a melancholy, but hopeful adieu to her boobs, writing on Instagram, "I'm getting my boobs out! They've been great to me for many years but I'm just over it. I'd like to be able to zip a dress in my size, lay on my belly with pure comfort! No biggie! So don't worry about me! All good. I'll still have boobs, they'll just be pure fat. Which is all a tit is in the first place. A dumb, miraculous bag of fat."
View this post on Instagram
Then Teigen headed into surgery. She got through it just fine and shared a little card she received from her daughter Luna that said goodbye to her boobs as well:
View this post on Instagram

And now she's back home with her family, recovering and on the mend:
View this post on Instagram
But saying farewell to a body part that has been such a part of your image and identity isn't an overnight process. There are stages. You can't skip any of them, especially not the R.I.P Boobcake from your friends that includes a full gravestone for the dearly departed twins: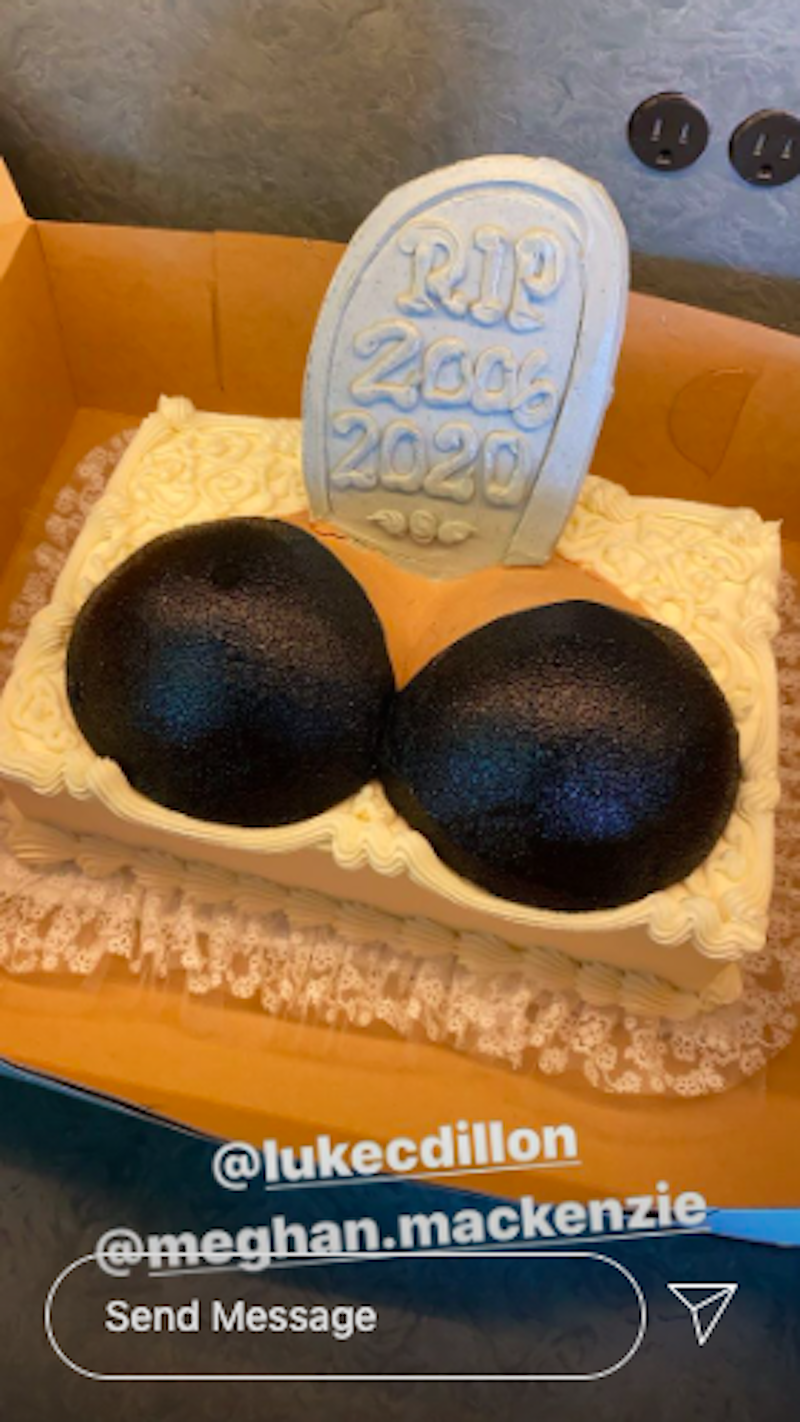 Actually, seeing that headstone does put the situation into context. She had those implants for 14 years! That's longer than she's been with her husband, musician John Legend. Send this woman some more cakes.
More Chrissy Teigen tweets: