Chrissy Teigen revealed she has breast implants put in when she was 20 years old in an interview with Glamour UK in March, saying it was something she did for her swimsuit modeling career.
"It was more for a swimsuit thing," she explained. "I thought, if I'm going to be posing, laid on my back, I want them to be perky! But then you have babies and they fill up with milk and deflate and now I am screwed."
She laughed about how people had been wondering about her implants for years and then said, "But I want them out now. If I could do one thing, it would be to have a lift. I think you're supposed to replace [implants] every ten years. But when you have kids you think about [the risks] of surgery and I think, 'This is not the way I want to die, in boob surgery.'"
I guess Teigen decided it was worth the risk after all, because she recently got her breast implants removed and did not die in boob surgery, thankfully.
On Instagram, she announced, "Surgery went perfectly! So so so so so sore but waking up to this made it go away for half a minute at least."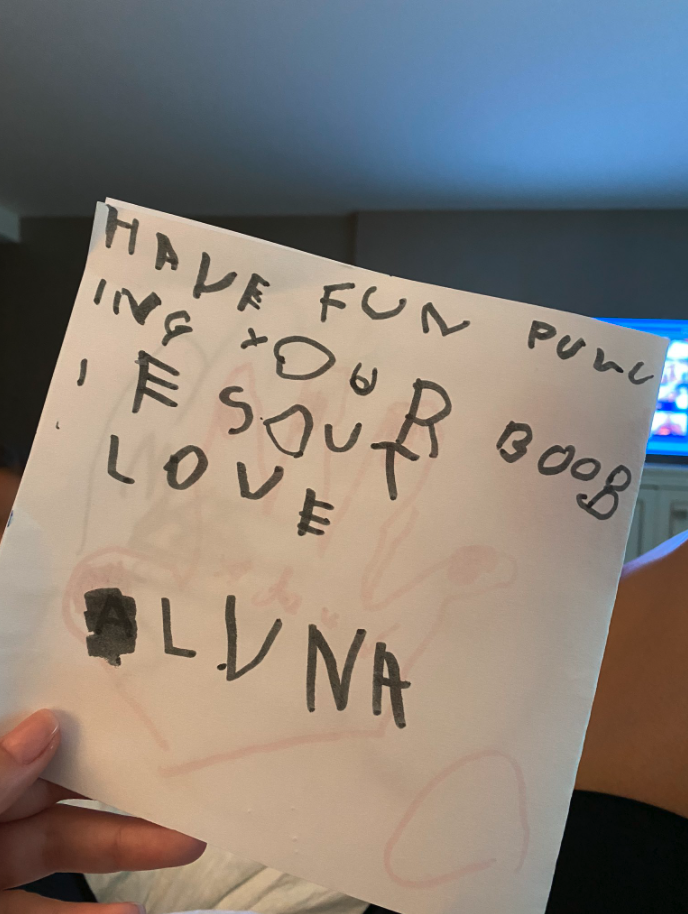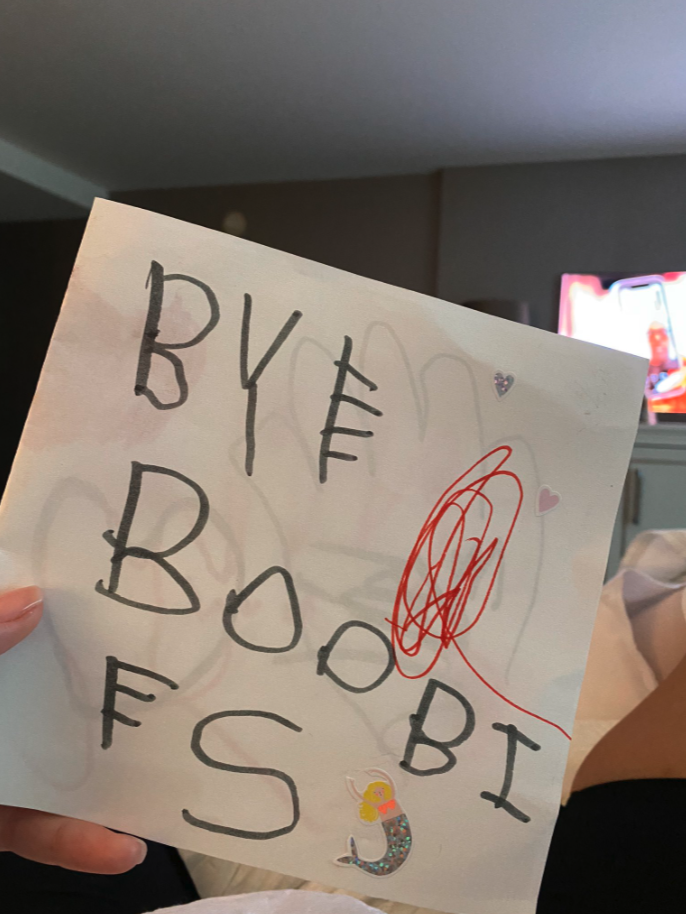 She then shared a picture of a get well drawing made by her daughter, Luna:
View this post on Instagram
"Have fun pulling your boobies out," it reads. On the other side, Luna added, "Bye Boobies." She also shared the images on Twitter:
surgery went great! the note I woke up to is the absolute best part pic.twitter.com/SlKL44bB5U

— chrissy teigen (@chrissyteigen) June 11, 2020
Teigen recently shared a video of getting a COVID-19 test, mentioning that she needed it to get surgery. This naturally worried her fans, so she explained on Instagram that she was going for the implant removal even in the midst of a pandemic. Alongside a lovely picture of her boobs, she wrote:
Hi hi! So I posted myself getting a covid test on the twitter, as I'm getting surgery soon. A lot of people are understandably curious (and nosey!) so I'll just say it here: I'm getting my boobs out! They've been great to me for many years but I'm just over it. I'd like to be able to zip a dress in my size, lay on my belly with pure comfort! No biggie! So don't worry about me! All good. I'll still have boobs, they'll just be pure fat. Which is all a tit is in the first place. A dumb, miraculous bag of fat.
View this post on Instagram
Thank you, miracle of fat bags. You bring us all so much joy.
More Chrissy Teigen tweets: