At the end of July, over 6,000 pages of court documents from the Amber Heard-Johnny Depp defamation trial were unsealed thanks to Johnny Depp fans raising funds, revealing shocking behind-the-scenes events.
These documents included everything from Depp's legal team trying to submit nude photographs of Heard as evidence to proof of photo and audio file manipulation by their team, as well as texts from Depp that all but confirmed that he had assaulted her on a private plane as she alleged in court.
While it is unclear if this unsealed evidence will sway the court of public opinion, it has certainly gotten the attention of many celebrities that had originally shown their support for Depp at the conclusion of the trial.
On Thursday, August 4, a Twitter thread went viral that laid out the lists of celebrities that supported either Heard or Depp after the trial, as well as their reactions and "likes" on tweets that mocked Heard post-trial in June.
In case anyone is out of the loop, Johnny supporters paid for unsealed docs which revealed that him and his team were editing photos, editing audios, intimidating witnesses, and incriminating texts. You can look it up in the news and @cocainecross also made a thread about it. — kamilla (@k4mil1aa)
Some of the celebrities who removed their "like" from Depp's post-trial social media statements include Orlando Bloom, Jennifer Coolidge, Robert Downey, Jr., Bella Hadid, Sophie Turner, NikkieTutorials, Zoey Deutch, Jordan Fisher, McKenna Grace, Joey King, Dakota Fanning, Riley Keogh, and Bruce Campbell.
Amanda Knox, who is an American journalist and activist known for her wrongful conviction in Italy in 2007 for the murder of her roommate and fellow exchange student Meredith Kercher, had also originally "liked" Depp's post, though that is no longer the case now.
Even the City University of New York (CUNY), which had originally bragged about a CUNY alum being on Depp's legal team, has retracted its post and apologized publicly.
CUNY made a blog post about how one of their alumna was on Depp's legal team. They removed it and apologized. — kamilla (@k4mil1aa)
There are still many other celebrities who haven't removed their "likes" from Depp's post, including: alleged abuser Ryan Adams, Jason Momoa (who had also liked Heard's post), Naomi Campbell, Taika Waititi, Jennifer Aniston, Vanessa Hudgens, Gemma Chan, Henry Golding, Zoe Saldana, Halle Bailey, Dominic Fike, and more. 
More celebs that have showed support for Amber or have liked pro-Amber posts are FKA twigs, Mia Farrow, Christina Ricci, Melissa Benoist, Julia Fox, Nathalie Emmanuel, Busy Philipps, Lindsay Lohan.— kamilla (@k4mil1aa)
Still others, such as Depp's exes Courtney Love and Kate Moss, shared stories of their relationship with Depp and said he had never abused them — but that doesn't mean the allegations Heard had brought against him were false.
Despite Heard's extensive evidence of Depp's alleged pattern of domestic abuse presented during the trial, the jury ruled in Depp's favor. One of the jurors even anonymously went to Good Morning America to say that they had never believed Heard's "crocodile tears" and that he thought both actors were abusive.
Anyway, here's the full thread, if you care to make your own judgments.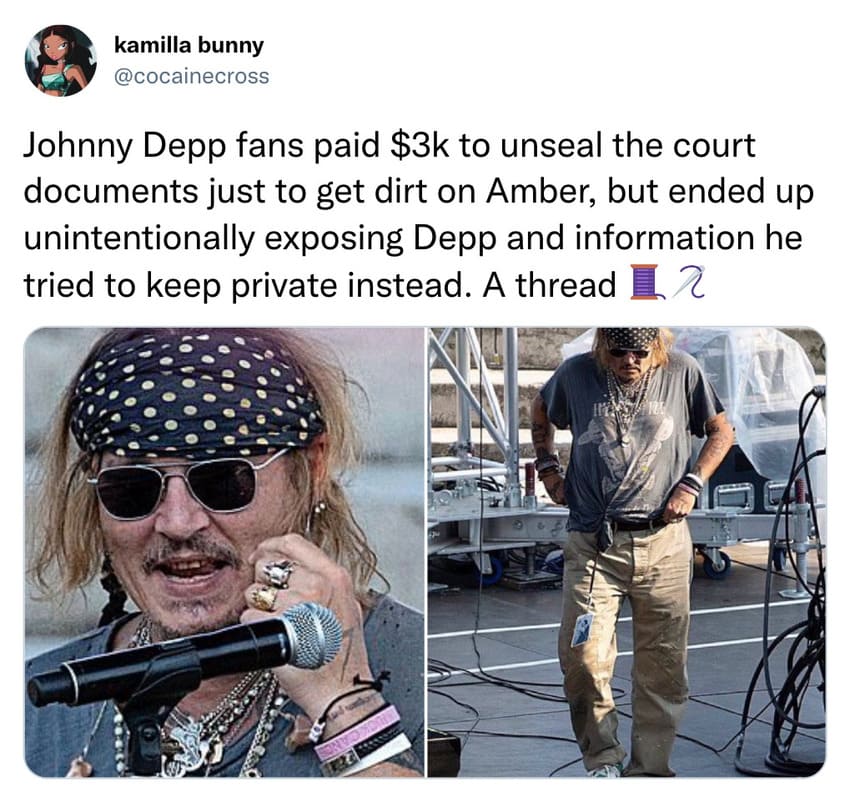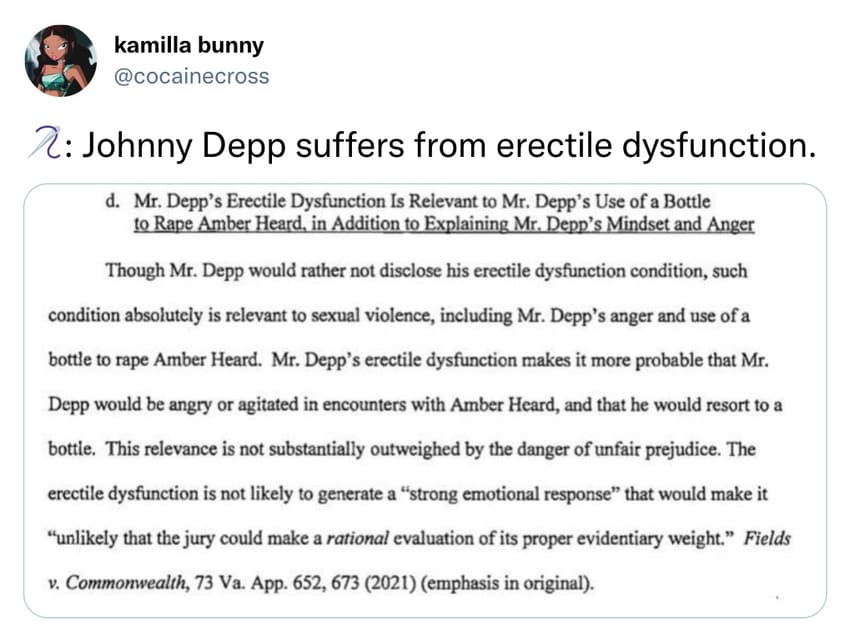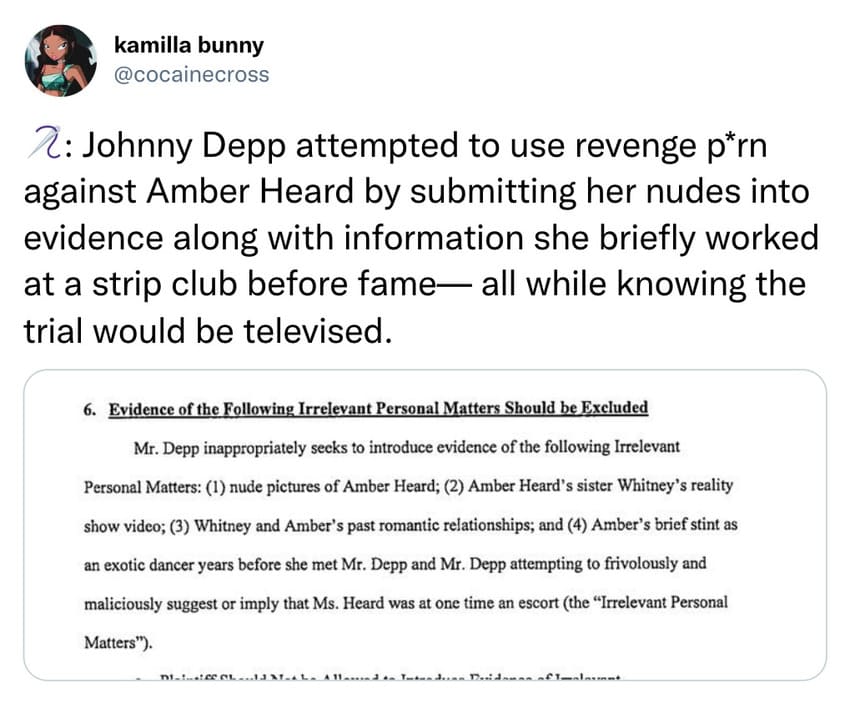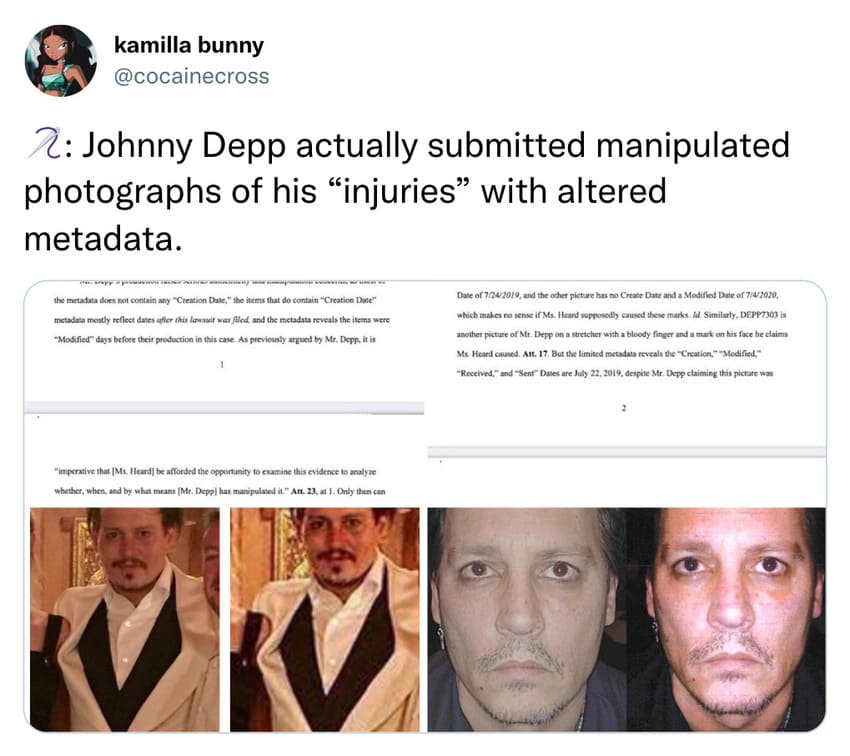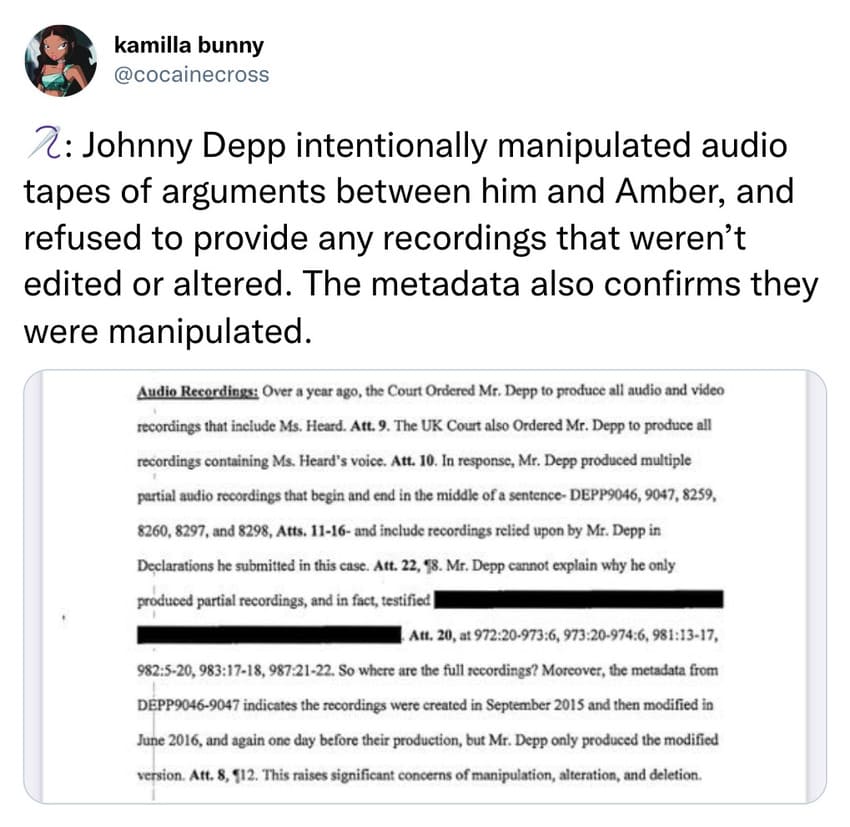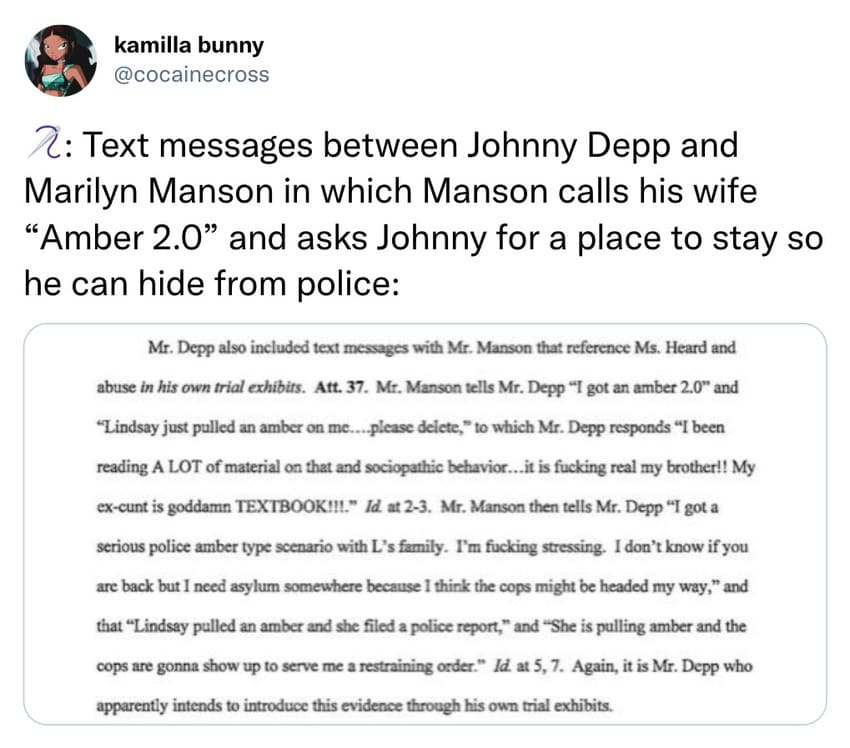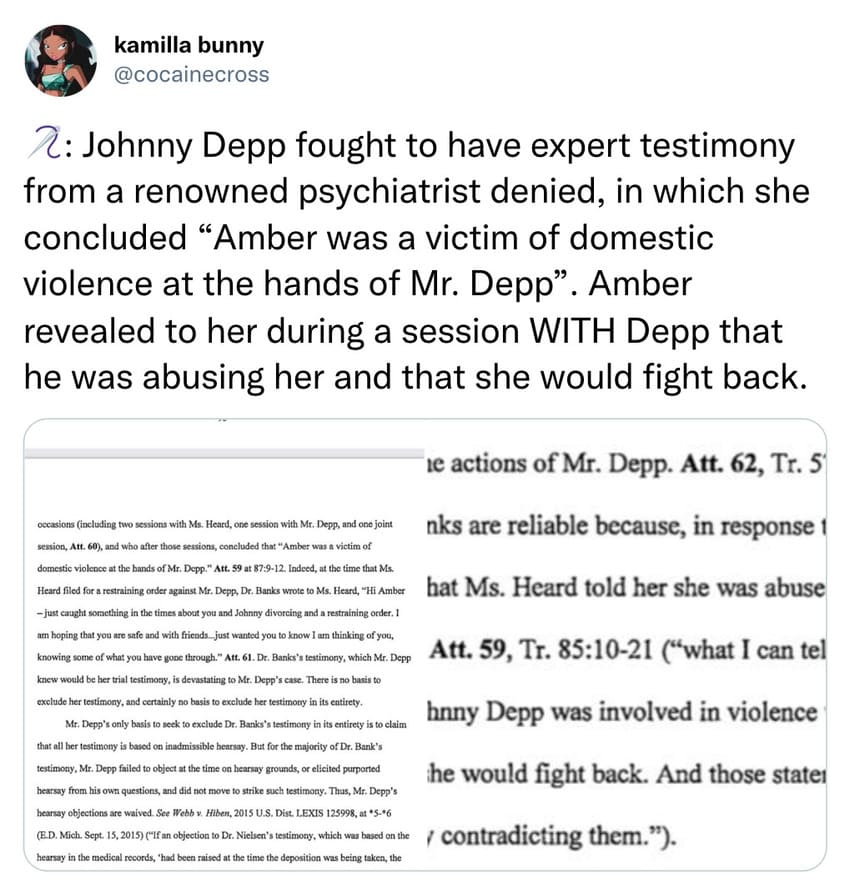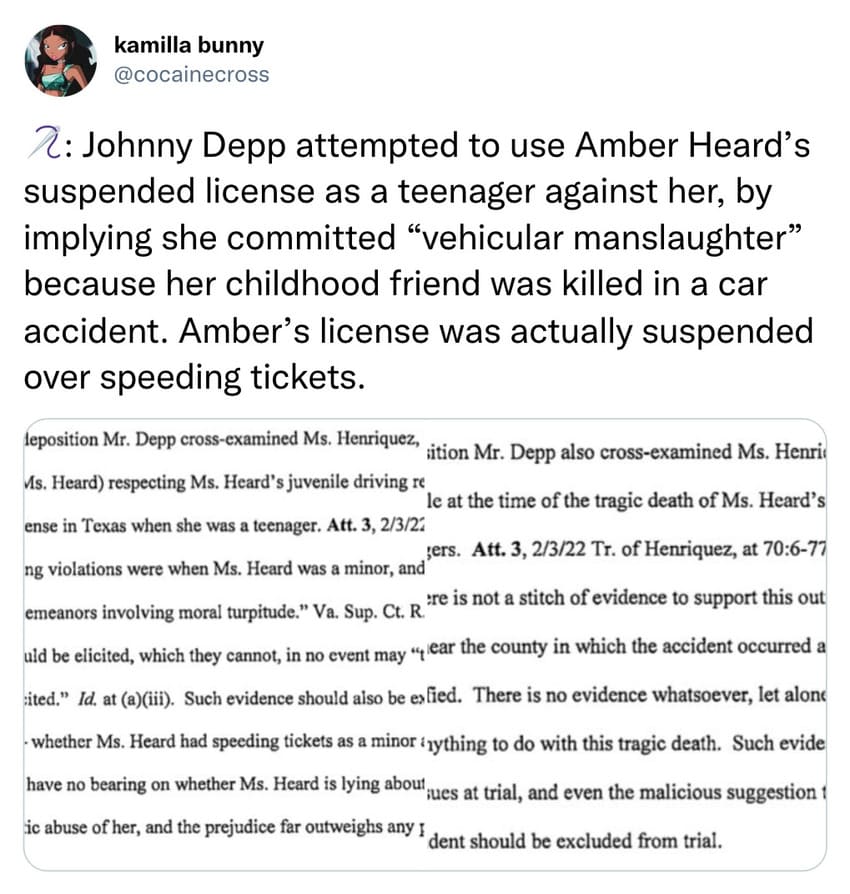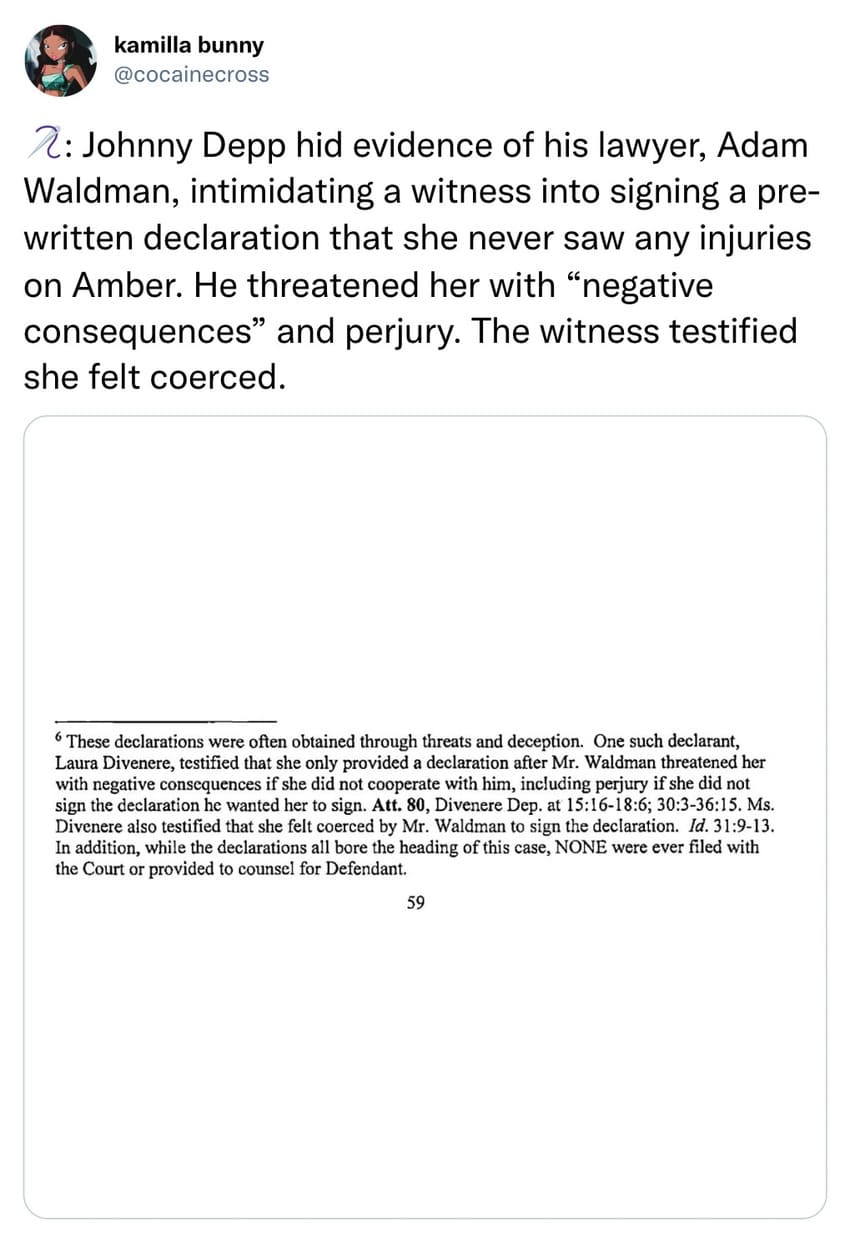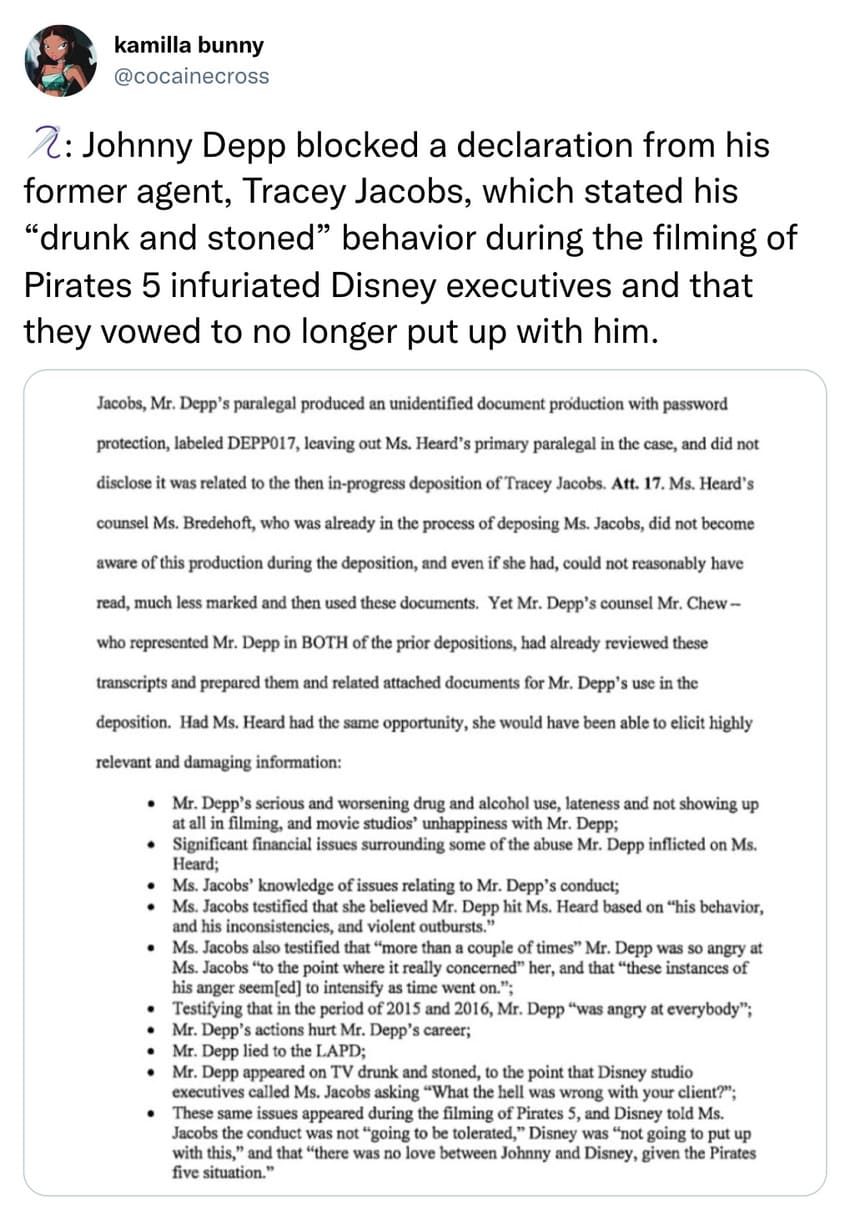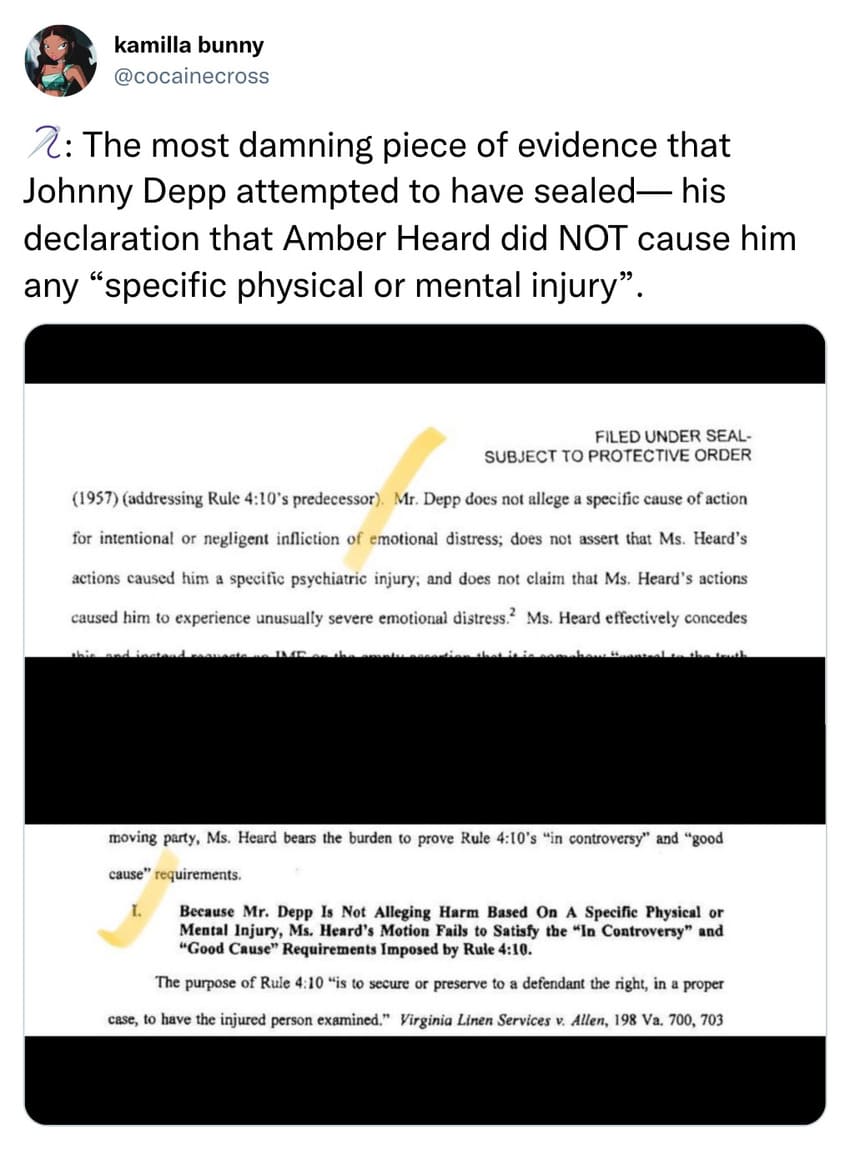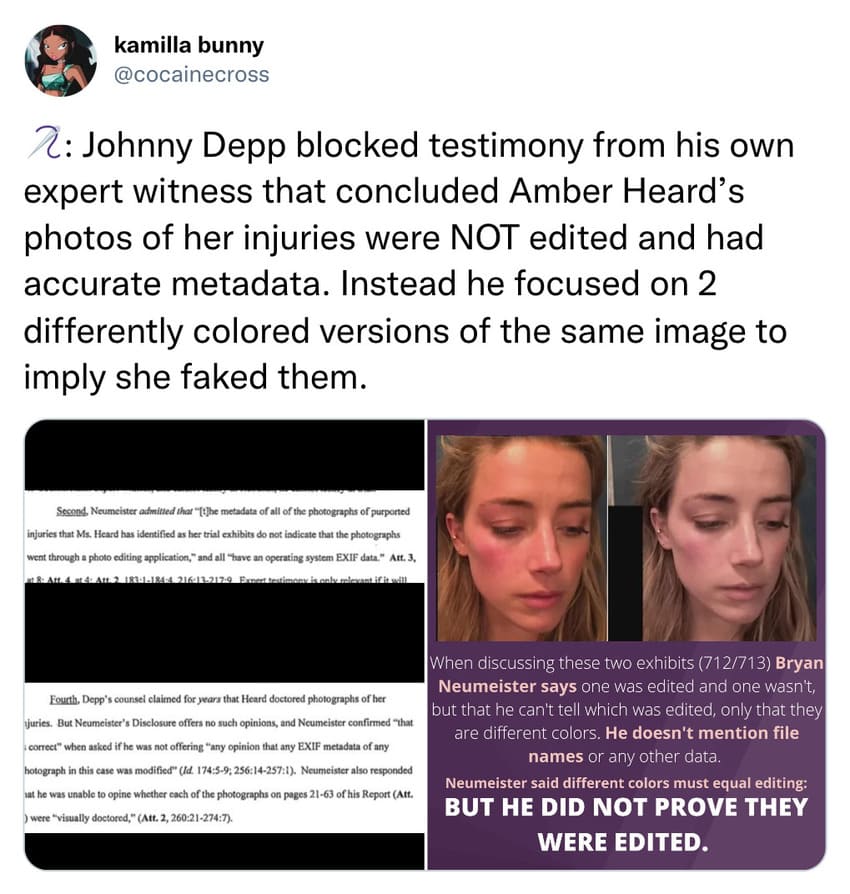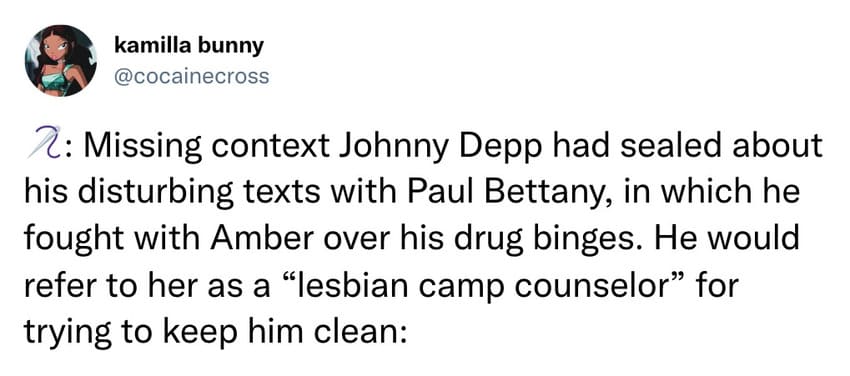 So yea. Does this change your mind at all?