During a recent appearance on the Armchair Expert podcast with Dax Shepard, actress Gabrielle Union revealed that in her first marriage to former NFL player Chris Howard, she was the one financially supporting the relationship. As a result, Union felt that it was acceptable for her to cheat on her husband.
When Union and Howard married in 2001, Howard's NFL career had ended, while Union was a rising actress who had recently appeared in successful films like 10 Things I Hate About You and Bring It On.
Gabrielle Union's statement on cheating caused a stir online. She is now married to former Miami Heat player Dwayne Wayde.
The couple's most recent Instagram post was flooded with comments, many of which were critical of Union's remark.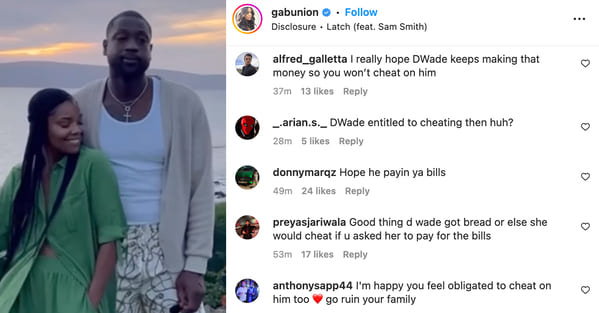 Before we get too self-righteous, it's important to recognize that this type of thinking is not new and has been held by men for centuries.
The idea that the person who brings home the most income can do whatever they please is a longstanding one, and historically, men have been the primary breadwinners. The concept of marriage for tax purposes even originated from the fact that men typically earned more than their wives.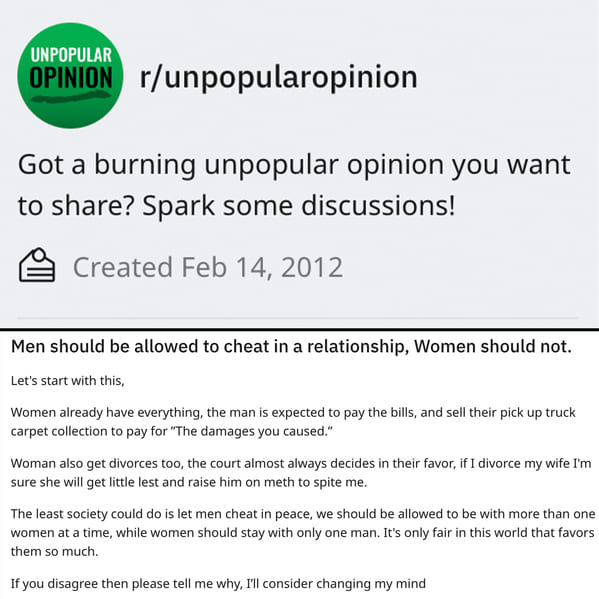 This double standard on cheating seems to suggest that it is acceptable for a man to cheat on his wife if he is the primary breadwinner, but not for a woman to cheat on her husband if she is financially supporting the household. So, Gabrielle Union cheating is really no different than many examples where the role is reversed.
This inconsistency in societal norms doesn't really make sense, does it?