Chef Gordon Ramsay is extremely famous. But when you think about him, do you think about his amazing cooking? or do you think of gifs where he's calling someone an idiot sandwich? Probably the latter. The man's real claim to fame is his verbal abuse in the kitchen. His shows contain far more yelling at other chefs than they include cooking. And he obviously misses it, because he's bringing that energy to TikTok now.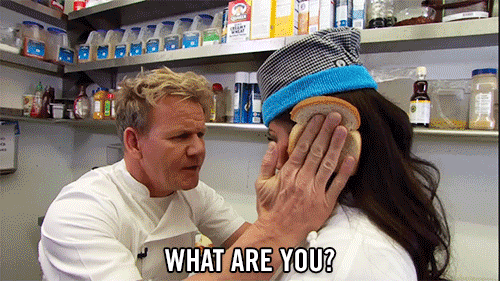 Ramsay's TikTok account has only 18 posts as of this writing, and only one of them seems to feature any kind of cooking on his part, and it mostly seems to be a bit he's doing with his kid. Even his bio reads, "I cook sometimes too….." like he knows he's not really doing much of the chef part of being Chef Gordon Ramsay.
After posting a bunch of goofy clips of his life in Cornwall with his family, quarantine has gotten to Ramsay. He's started to pick TikTok chefs to criticize for his and our amusement.
But to be fair, this video of a woman making "British fish and chips" with a dead fish she found on the beach in her microwave deserves all our contempt: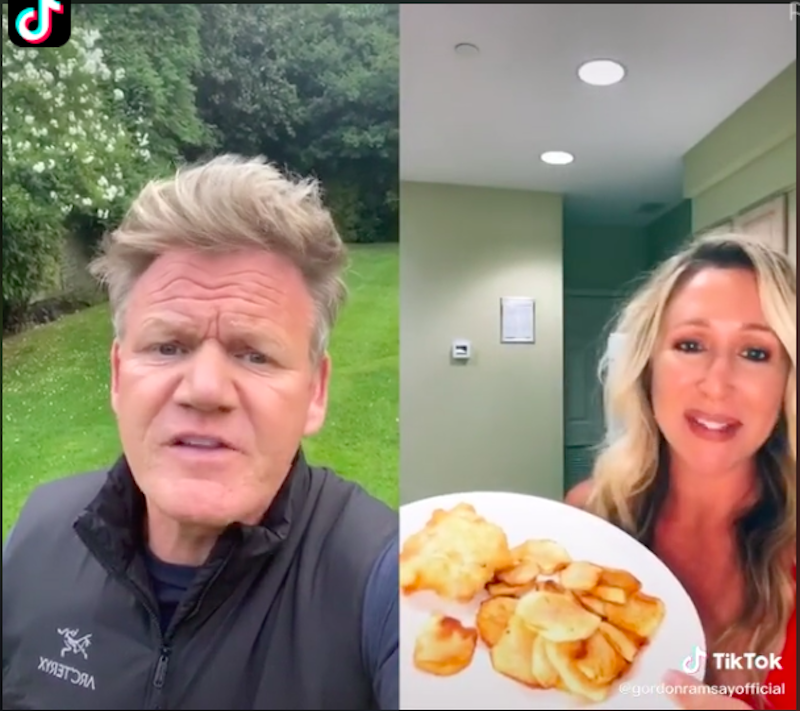 TikTok is a place where almost anyone can go viral for tips, tricks, and recipes, either because they're absolutely cursed ideas or because they're surprisingly delicious. Ramsay seems to be choosing the most horrible ones to mock, which is like shooting fish in a barrel. Still satisfying.
Like this one where the cooks turn chopped steak into "waygu" in what Ramsay describes as his "grandad's colostomy bag."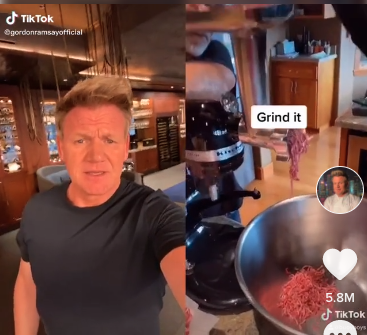 He also hates this naked chef, obviously, and his "wallpaper paste" meatballs:
This "lazy grandad" is on his sh*t list:
He is just mad at this dessert…but I would honestly try:
I'm glad he yells about this one, what even if this: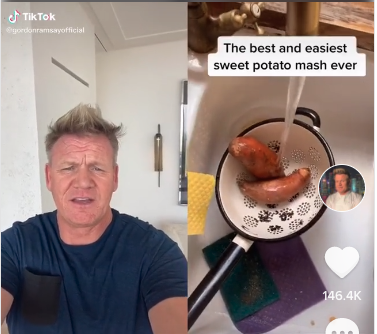 But let's revisit fish lady:
I think I appreciate Gordon Ramsay more on TikTok than ever did on TV. None of these people actually want to be cooks, so tearing them apart feels less mean and more like a necessary public service to anyone watching that might try their death recipes.
More Gordon Ramsay: