I love a good pregnancy reveal. And Grimes? Superb. She posted a revealing Instagram photo showing her topless with digitally rendered fetus superimposed on her stomach. She looks like a badass cyborg about to birth the destroyer of worlds.
The 31-year-old singer, who was last known to be dating eccentric genius Elon Musk (she hasn't confirmed he's the father) is apparently pregnant.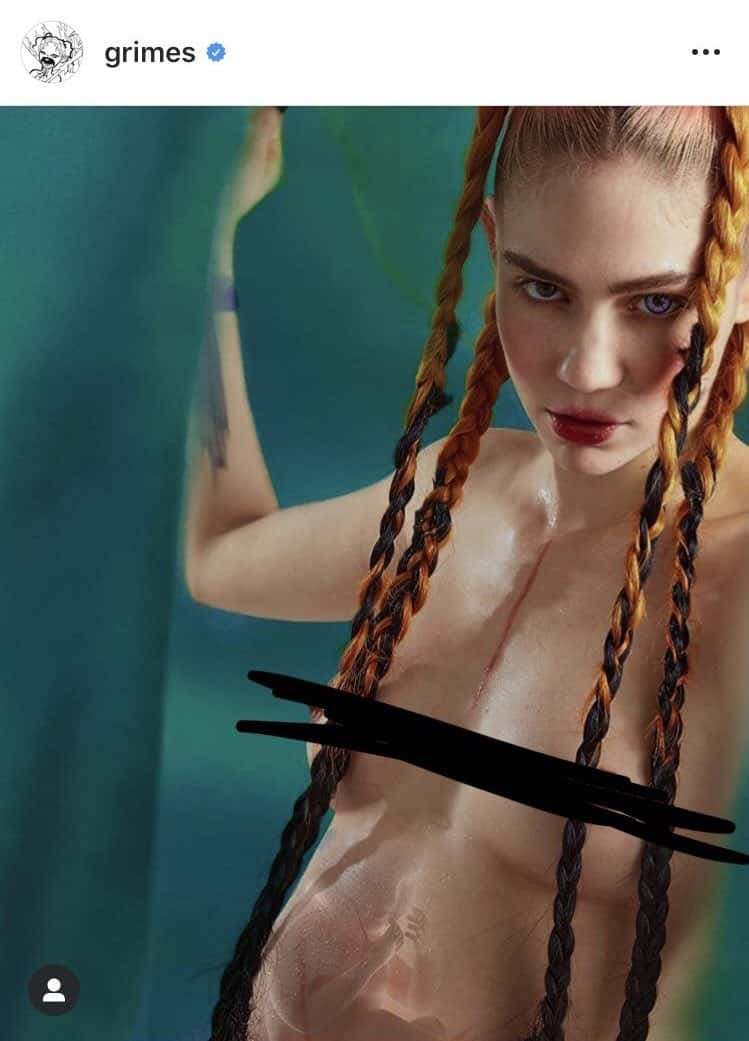 According to Grimes' original Instagram post, which was since been taken down and replaced with one censoring her nipples (OH GOD NOT THE NIPPLE, ANYTHING BUT), the singer claims she is feeling "feral" and is in a "war-like state of being" because, honestly, pregnancy will do that to you. One minute you're crying at a commercial for fabric softener and the next you're ready to cut someone's throat!
— It's Not Disney. It's Disney Prime Video. (@GetDisneyPrime) January 8, 2020
Grimes seemingly confirmed her pregnancy by saying she was "knocked up" and that her "friends told me not to post them so then I was afflicted w reverse psychology. Interrogated my shame on it and decided it was sum weird internalized self hatred to feel uncomfortable abt my body."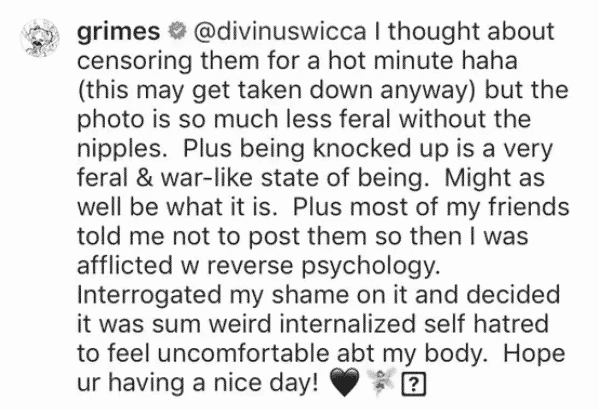 Folks are skeptical, wondering if Grimes is just being cute about announcing the release of a new album. But a lot of people are having a lot of fun imagining what being the spawn of Grimes and Elon Musk would be like.
https://twitter.com/HKesvani/status/1215035309135745024
grimes' baby carriage pic.twitter.com/ySWV55oFvD

— Quinn Moreland (@quinnmoreland) January 8, 2020
— Laura Spalinger (@laura_spalinger) January 8, 2020
— ๔єภเ ภ๏รՇгคภเ (@homodenic) January 8, 2020
Congratulations, mama! Please don't dress your future baby in latex.
More celebrity social media shenanigans: