Winning contests rule, except when the prize smells like Gwyneth Paltrow's vagina and blows up in your home.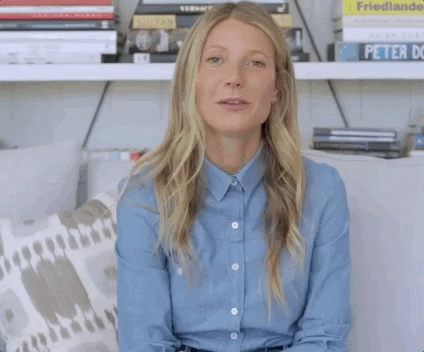 Jody Thompson took an innocent online quiz and ended up with possibly the worst prize in the history of giveaways—a vagina-smelling candle created by Gwyneth Paltrow.
YEP.
"This Smells Like My Vagina" began as a joke between Paltrow and perfumer Douglas Little.
Gwyneth Paltrow inventing her candle pic.twitter.com/4okoJrmdlY

— Jo Frost's Naughty Step (@supernannyreact) January 19, 2021
A joke that sold out on Paltrow's goop lifestyle website. Sigh.
The candle is part of the goop x Heretic line, which also features candles with the names "This Smells Like My Orgasm" and "This Smells Like My Prenup."
when you're getting ready for bed but forget about your gwyneth paltrow vagina candle: pic.twitter.com/Xlx1k4HvvH

— (@LeUgly) January 18, 2021
Do those blow up, too?
According to Thompson, a 50cm flame leapt out of the jar shortly after she lit the candle—Yes, *LEAPT.*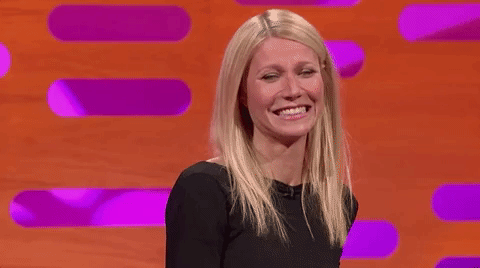 "I've never seen anything like it," Thompson told The Sun. "The whole thing was ablaze and it was too hot to touch. There was an inferno in the room."
Not everyone can tame the overwhelming power of Gwyneth Paltrow's stench https://t.co/tJELUqENG6

— Charlie (@MoistCr1TiKaL) January 18, 2021
Everyone "2021 will be better for sure"

As soon as Thompson was able to get the fire under control, she chucked the candle out her front door.

Just havin an early night with a book and me Gwyneth fanny candle pic.twitter.com/oSH7I8zlmC

— Dan Ellis (@dgellis0907) January 18, 2021

"It could have burned the place down. It was scary at the time, but funny looking back that Gwyneth's vagina candle exploded in my living room."

lemme light this gwyneth paltrow candle for a second-pic.twitter.com/gqIacZppH2

— clemmie (@cIemmie) January 18, 2021
Anyway, there's even more reason to never ever ever ever ever purchase anything from Gwyneth Paltrow ever again.