If you missed it, last week Lizzo did something we all wish we'd done: she got a lil tipsy and slid right on into Chris Evans' DMs on Instagram.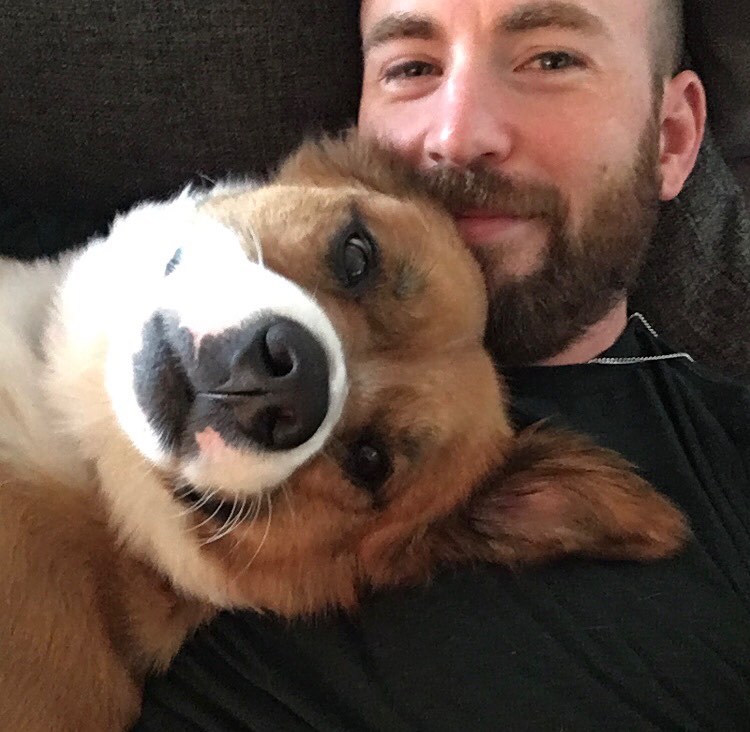 Lizzo shared a TikTok with some screenshots of her taking a shot at the very handsome actor.
And the wildest part of that whole interaction? Neither of them was following the other.
"The reason I'm upset about this one is because I know I'm not going to be able to marry him," Lizzo said in the TikTok "And honestly, it hurts me to the core. Because, damn papa, he a rare breed. No comparing."
Her caption? "Don't drink and DM, kids."
But it gets better! The next day, Lizzo shared that Chris Evans responded to her AND followed her back.
She shared more screenshots & enjoyed his response:
"No shame in a drunk DM. God knows I've done worse on this app lol."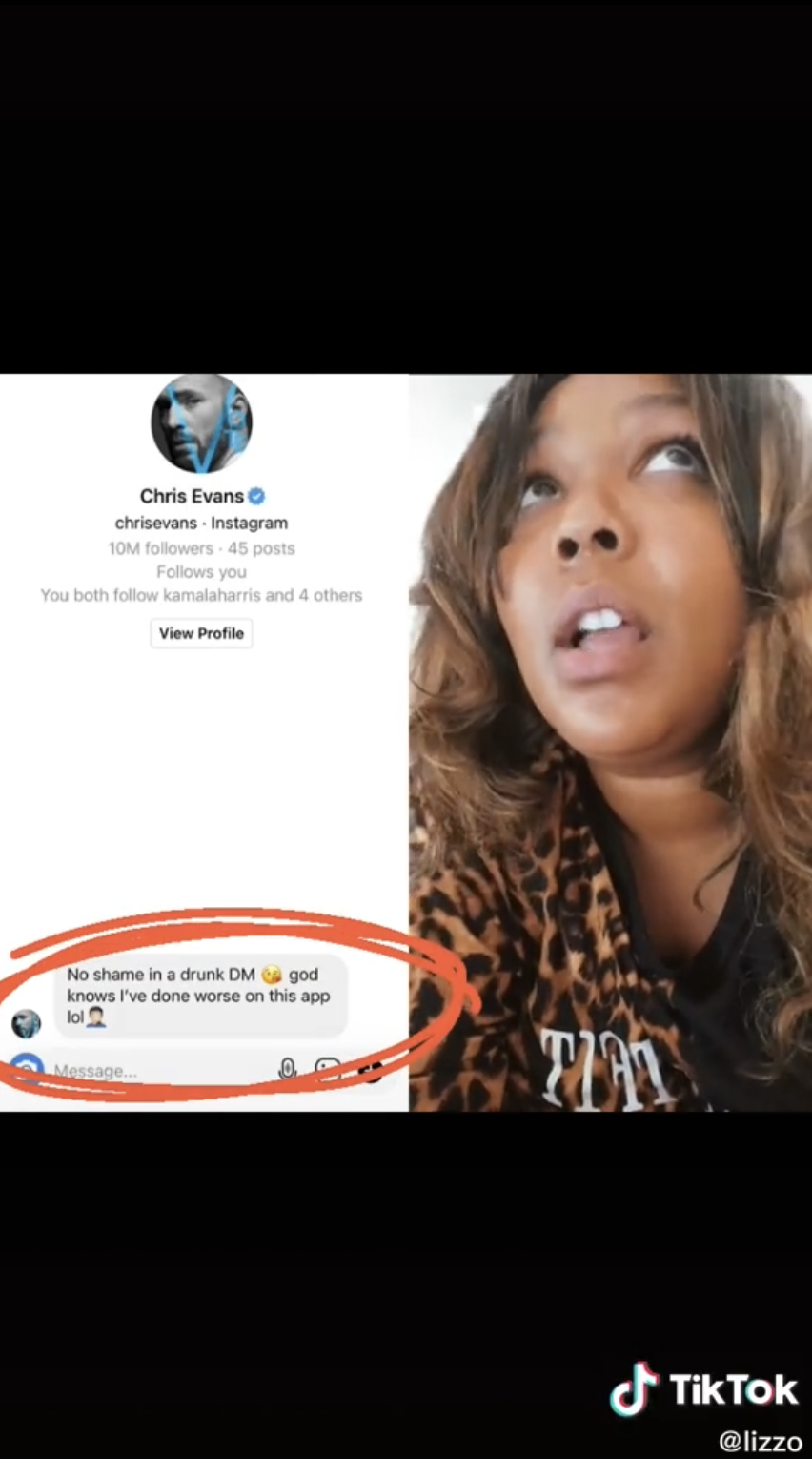 Last year, Evans accidentally shared a rather racy photo of his own on an Instagram story — so he gets it.
The internet really loved the new share.
And now Lizzo has given us another update on TikTok with more DMs between herself and Evans.
"Let's see what your pause game is like," Lizzo said as she shared a VERY fast screenshot of their chat.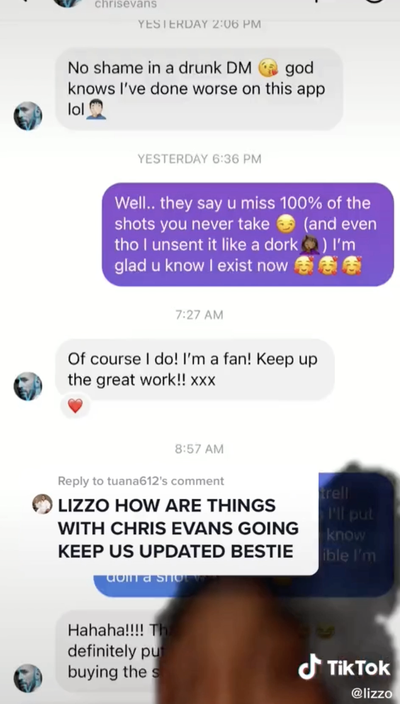 She follows up his "no shame" comment by explaining that you "miss 100% of the shots you never take" and that she "unsent it like a dork". But ultimately, she's glad he knows she exists!
He responds that he's a fan and encourages her to keep up her work!
The conversation also continued but was covered up.
What a sweet, wholesome interaction between two fans of each other — I'm here for it!