When I saw that Phoebe Bridgers smashed (or attempted to smash) her guitar on Saturday Night Live, I got a thrill. A teenager of the 90s, I grew up watching videos of Kurt Cobain and Courtney Love doing just that, thrashing around and destroying the very source of their art.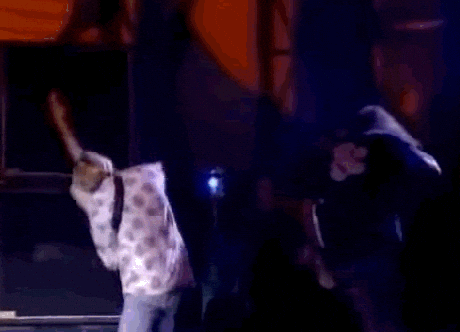 It was nihilistic and beautiful. Was it planned? Maybe. Maybe not. But the symbolism of smashing a guitar is definitely a part of music history.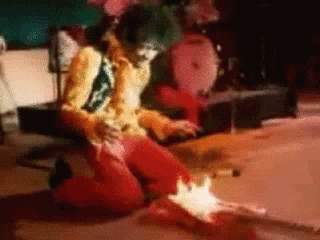 Phoebe Bridgers, albeit in a very controlled atmosphere, evoked a tiny bit of that old rock and roll energy.
phoebe bridgers screaming into the mic and then smashing her guitar on snl is something that can be so personal pic.twitter.com/0SXQILc011

— mel (@RaelChalamet) February 7, 2021
The musician, who performed "Kyoto" and "I Know the End" from her Grammy-nominated album Punisher, ended her set by screaming and repeatedly bashing the floor monitor with her Danelectro Dano '56 Baritone guitar.
Bridgers explained on Twitter that she had planned to break the guitar on the floor monitor (which was also apparently intended to be injured) and had told Danelectro in advance.
I told danelectro I was going to do it and they wished me luck and told me they're hard to break
— traitor joe (@phoebe_bridgers) February 7, 2021
"I told Danelectro I was going to do it and they wished me luck and told me they're hard to break," Bridgers wrote.
Hope you have all had a smashing weekend…?

— Danelectro Official (@DanelectroUSA) February 7, 2021
Some folks clutched their pearls at the scene.
Why did this woman, Phoebe Bridgers, destroy her guitar on SNL?

I mean, I didn't care much for the song either, but that seemed extra. pic.twitter.com/ayXgFXtex4

— BrooklynDad_Defiant! (@mmpadellan) February 7, 2021
I mean, for real? Guitars have been getting abused as far back as Jimi Hendrix, probably further. This is rock and roll. Break the damn guitar.
However, most people could appreciate Bridgers' guitar smashing as a theatrical gesture and even poked fun at some of the pearl-clutching.
if phoebe bridgers lightly denting a cheap guitar on SNL can provoke this level of discourse, we absolutely need to make rock music scary again. bring back the blood and snakes. bring back the music videos where a businessman's head explodes because he hears a guitar solo

— carl (@NightlifeMingus) February 7, 2021
"fuck why did phoebe bridgers have to smash that guitar? i could have forced a woman to listen to me play wonderwall on it"

— Dana Donnelly (@danadonly) February 7, 2021
Can't believe Phoebe Bridgers smashed her guitar instead of letting a homeless family move into it pic.twitter.com/fBd2ZauSld

— Spooks Malloy (@nhs_groverhaus) February 7, 2021
https://twitter.com/yashar/status/1358481385355317248
That was like an 85 dollar guitar she smashed come on guys

— Jason Isbell (@JasonIsbell) February 7, 2021
I am so disappointed in Phoebe. There are millions of hungry kids out there who would have loved to eat that guitar. And now no one can eat it. I can't stop crying. https://t.co/x3qBzAP8qV

— Drew Gooden (@drewisgooden) February 7, 2021
Look, everyone knows I'm a fan of this woman, Phoebe Bridgers, but I am not a fan of a property damage. Only men should be able to damage guitars!! What was this woman thinking? https://t.co/8HQOQonYUK

— Spencer Dukoff (@SpencerDukoff) February 7, 2021
You know what? I want to see more women smashing guitars in 2021. Get on it, girls.
Lead image: Twitter