Oh, that Ryan Reynolds. Always up for a laugh.
Reynolds' latest? He and David Beckham on Instagram!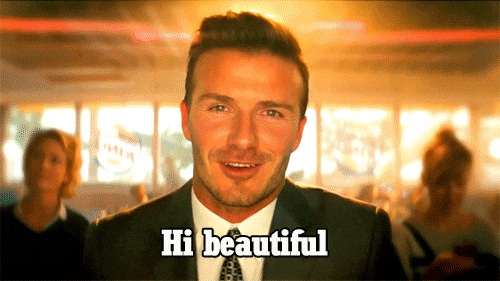 It started with a post from Reynolds. He'd "signed 100 bottles of Aviation Gin for the Liquor Control Board of Ontario."
Beckham was quick to comment.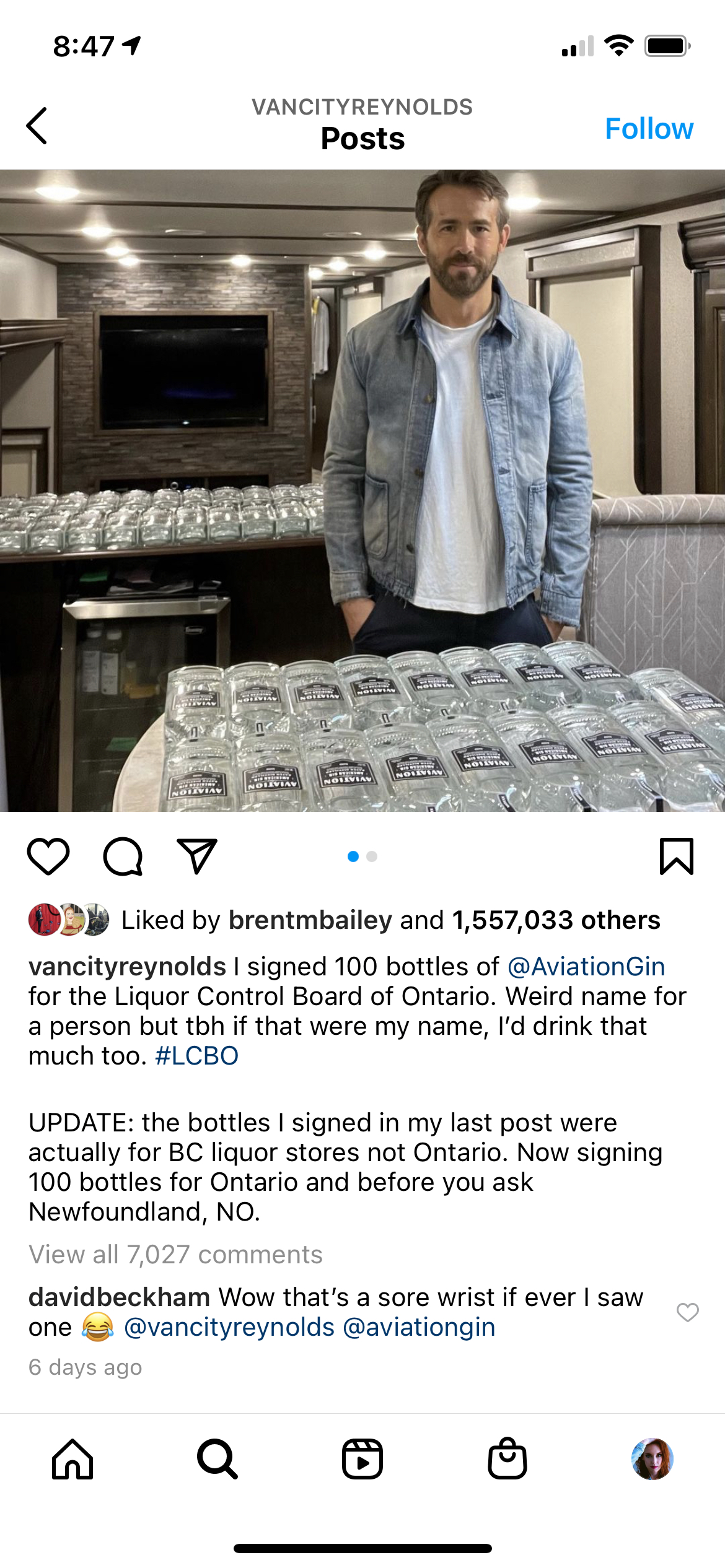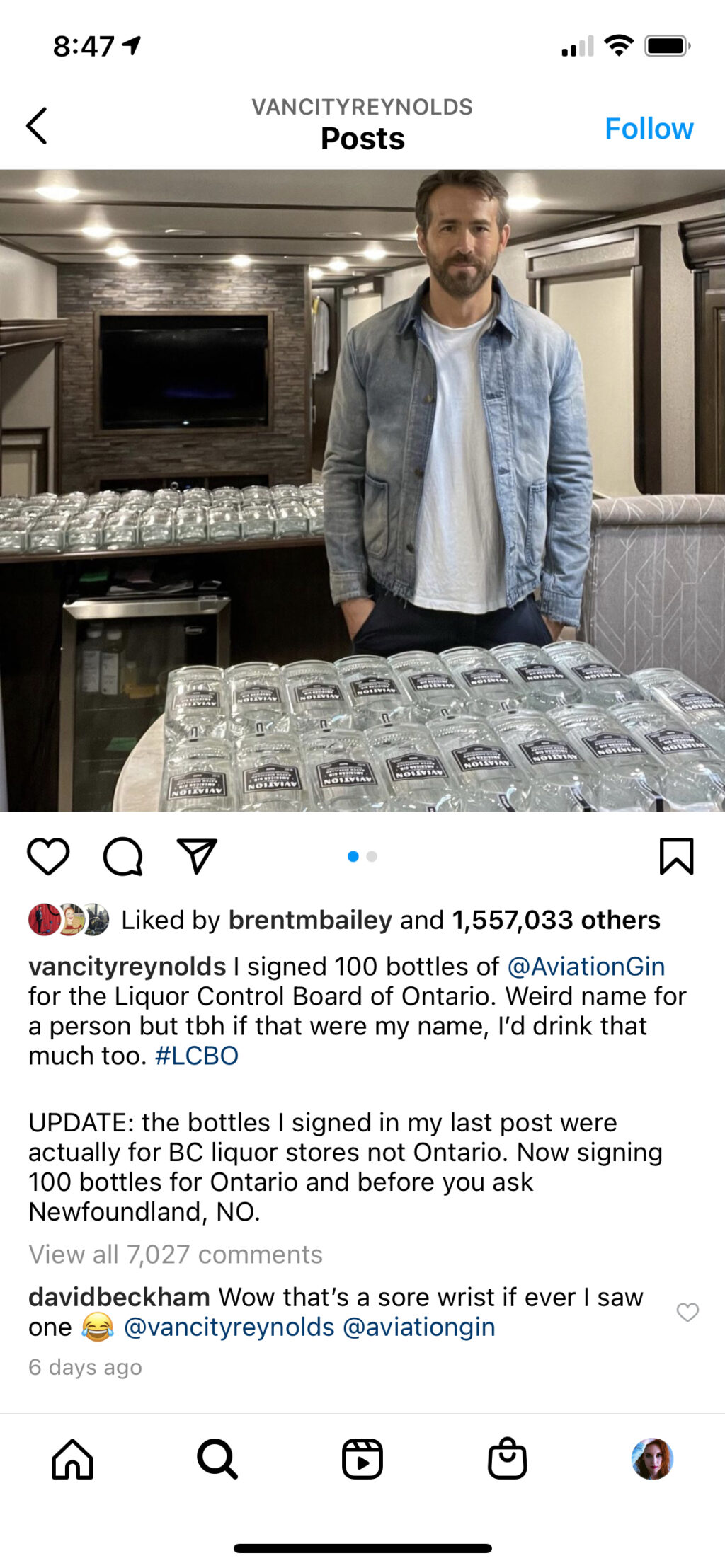 He said, "Wow that's a sore wrist if I ever saw one" and included a laughing/crying emoji.
Reynolds, of course, responded.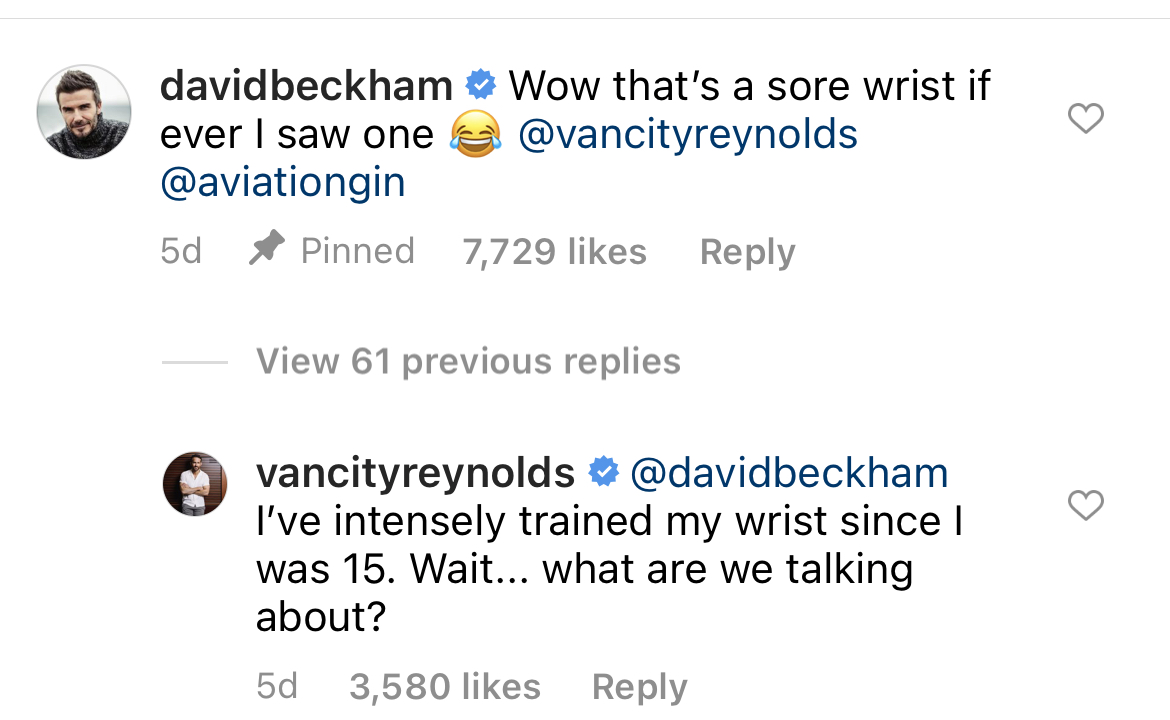 He wrote, "I've intensely trained my wrist since I was 15. Wait… what are we talking about?"
Fans got a laugh and joined in on the jokes. One commented that Reynolds was a "little late to that party," starting at 15. Others joined in the laughing emojis.
Reynolds and Beckham have been buds for a while; Beckham commented on Reynold's appearance in 2018 on the set of Michael Bay's 6 Underground.
In that post's comments, Beckham wrote, "God you are handsome" and tagged his pal.