Blah blah blah, Game of Thrones, Episode 5, Season 8 SPOILERS AHEAD!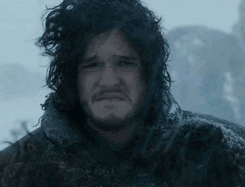 The Hound convinced Arya that risking her safety by finding and killing Cersei wasn't necessary since Cersei would die in the fire anyway. For some reason, Arya accepted this (seems a little odd) and tried to flee the city amid the firestorm.
On her way out, she tried to save a mother and her young daughter—the woman had gone out of her way to help Arya get back up when she'd fallen—but she wasn't successful.
She does, however, find a white horse after all the carnage has finally ended.
The horse is covered in what is presumably other people's blood, since it doesn't seem to be hurt itself.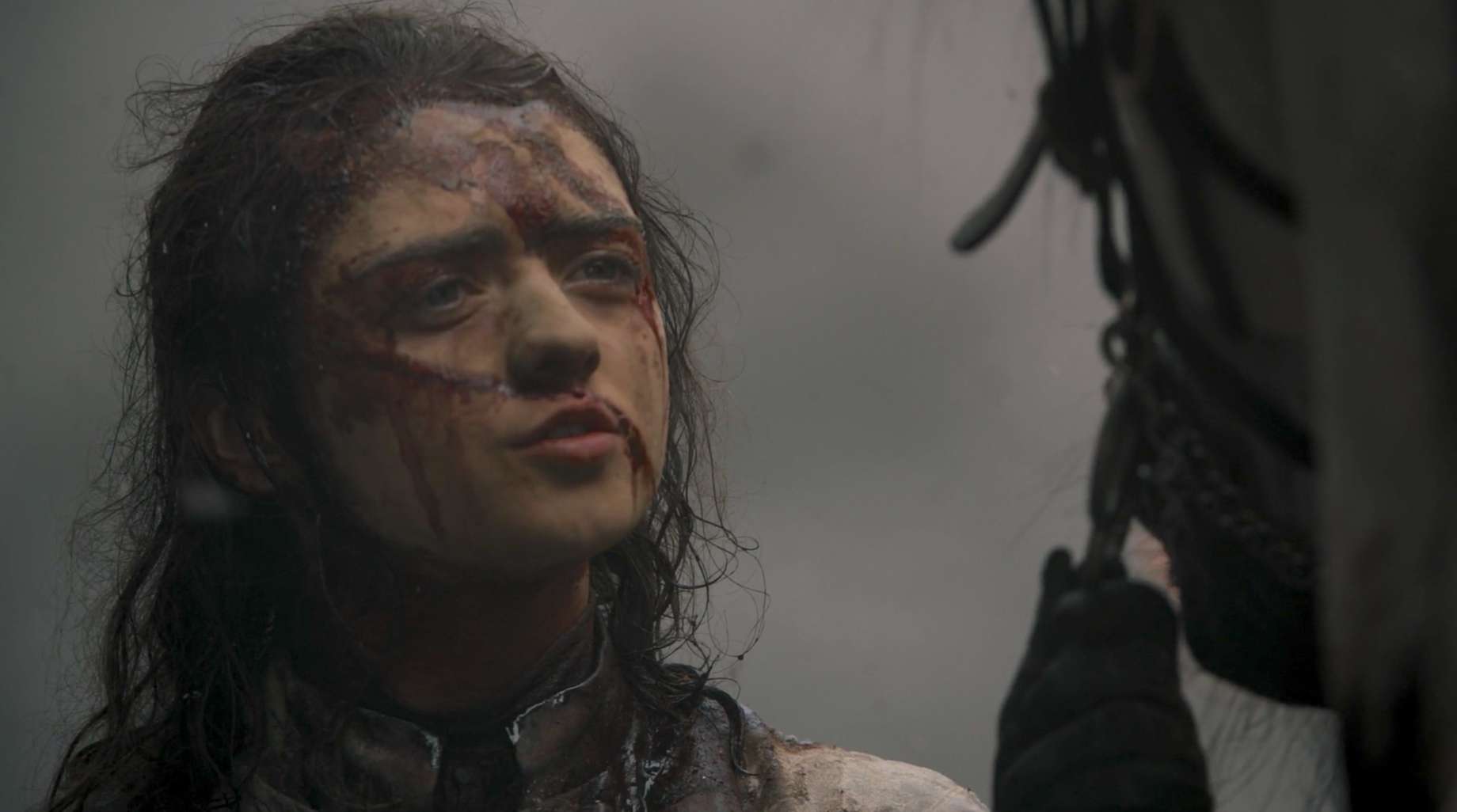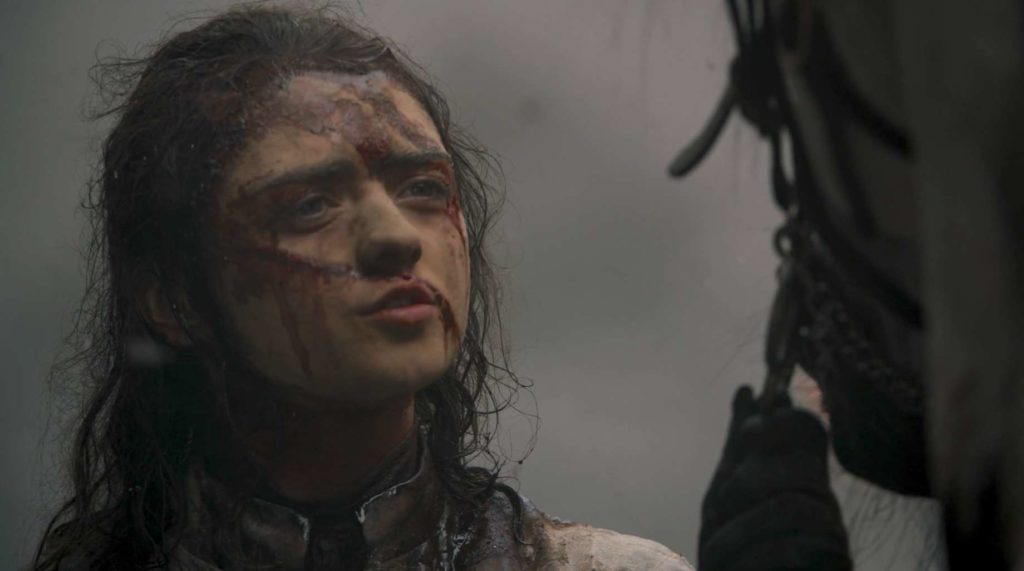 People on Twitter immediately pointed out that the white horse could be a reference to the white horse that Death rides in the bible.
for anyone curious about the arya/horse scene at the end: pic.twitter.com/fOPUbm1c7c

— H (@holden_hill) May 13, 2019
So does that make Arya Death? She does do a lot of killing…
And if Arya does represent Death, does that mean that Daenerys Targaryen is doomed to die by her hand?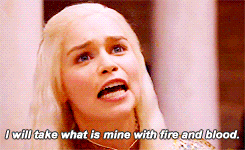 But I thought the Night King was Death? And a lot of people kill on this show, so why would Arya specifically be Death?Also, it does seem a little weird that there'd be Christian symbolism in a show about another world, with different Gods.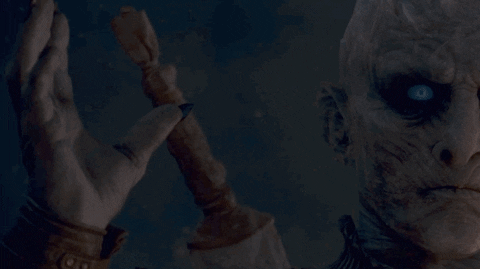 The horse didn't just come out of nowhere, though—it did appear earlier in the episode, being ridden by Harry Strickland, the former leader of Golden Company.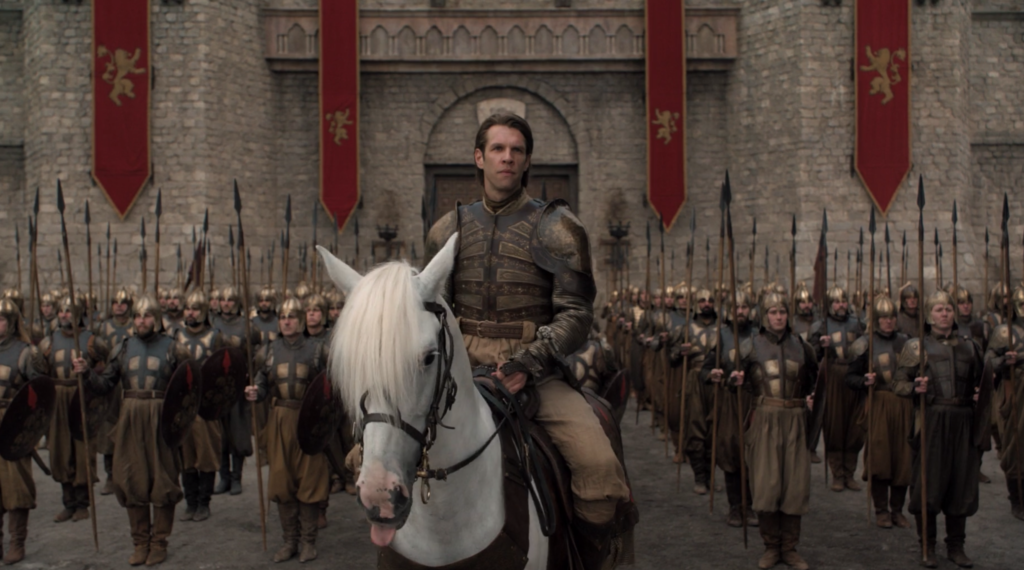 It's definitely the same horse. Check it out: the markings on the nose are identical.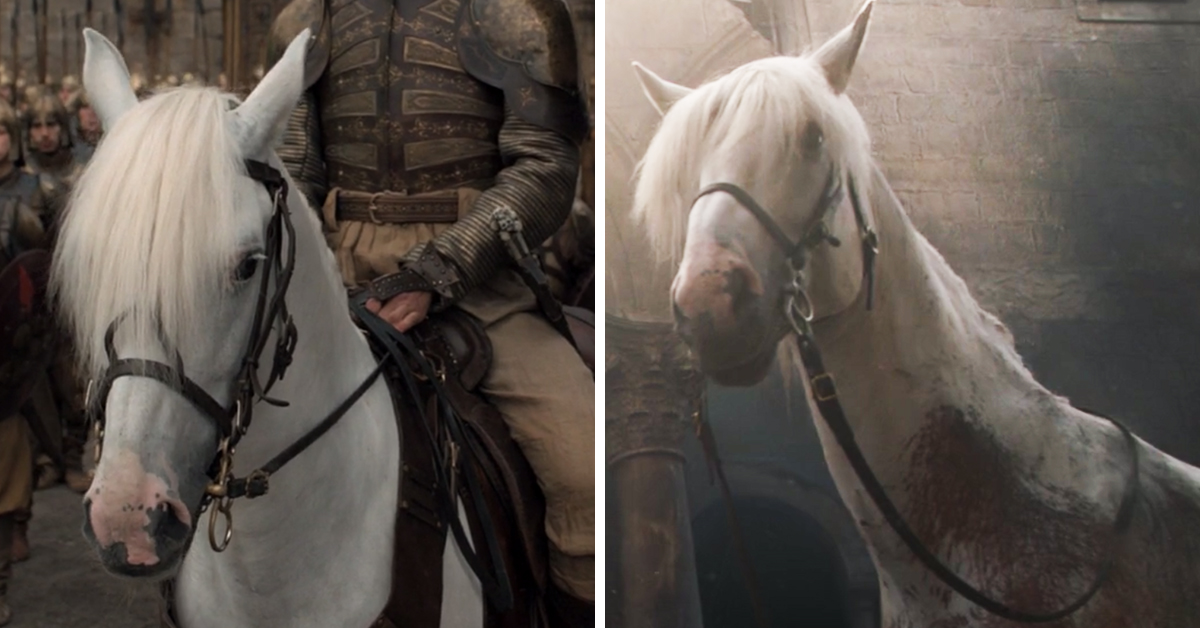 There was also another white horse in this episode: earlier, when they were trying to flee the city, the daughter of the mom that Arya tried to save is carrying a little white horse.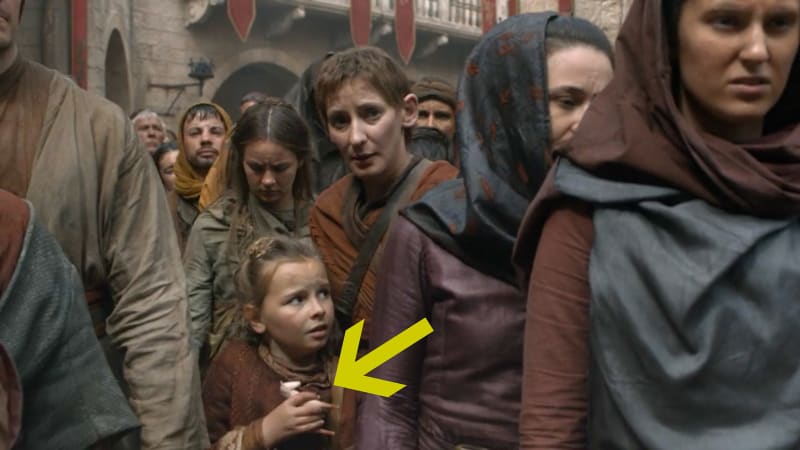 It isn't the first time Arya's ridden a white horse, either. In the first episode of the fourth season, "Two Swords," Arya complains to the Hound that she wants her own horse. He's not interested in obliging, but Arya kills an enemy (Polliver), takes back her sword Needle, and takes his white horse.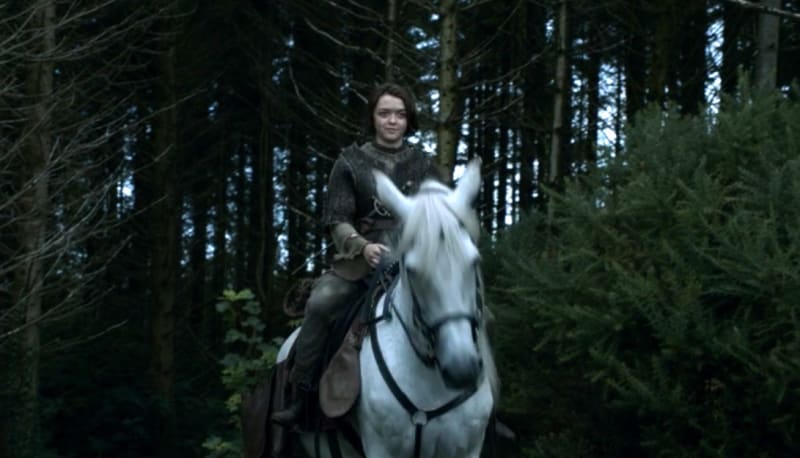 A lot of people also thought the horse could be Bran. Why does everyone always want Bran to be something else? Although, she did save him during the Battle of Winterfell, so he does owe her the favor.
This was basically Bran turning into a horse showing up in King's Landing to save Arya pic.twitter.com/vhTXnWtAvq

— Hank (@DeionHD) May 13, 2019
if you're wondering how that horse got there #GameOfThrones #GoT pic.twitter.com/hdPyu4NKQD

— liz (@suupercuut) May 13, 2019
And Twitter came through with the white horse jokes.
who left this horse on this old town road pic.twitter.com/E74WI1zfjU

— clio (@cliomiso) May 13, 2019
Arya: I must get out of here….

Horse: Your Uber has arrived#GameOfThrones pic.twitter.com/HAvj0r4gQG

— kyle (@kayleeykremee) May 13, 2019
Pale horse waiting for things to calm down so it can pick Arya up #GameofThrones pic.twitter.com/6lndBRPAeP

— M.K (@MohitKumar14Th) May 13, 2019
Maybe the white horse is just a white horse? Guess we'll find out in the next episode, the sixth of this season and the final of the series.
h/t: BuzzFeed