Kim Kardashian catches a lot of flak for her social media presence, her TV show, Keeping Up With The Kardashians, and all the drama that surrounds the reality star's life. But recently Kim Kardashian gave a makeup tutorial to her grandma MJ (Kris Jenner's mom) and tested her new line of body makeup on her. It actually made for a very sweet moment.
Kim posted a series of videos to Instagram showing how she applied the body makeup to her grandmother's arm. Kim showed her how it can help conceal veins and spots to give an overall uniform look that creates the illusion of youth. Then she compared the before and after shots, and there's no makeup tutorial like a Kim Kardashian makeup tutorial.
"Oh my goodness, look at the difference!" MJ said on the video.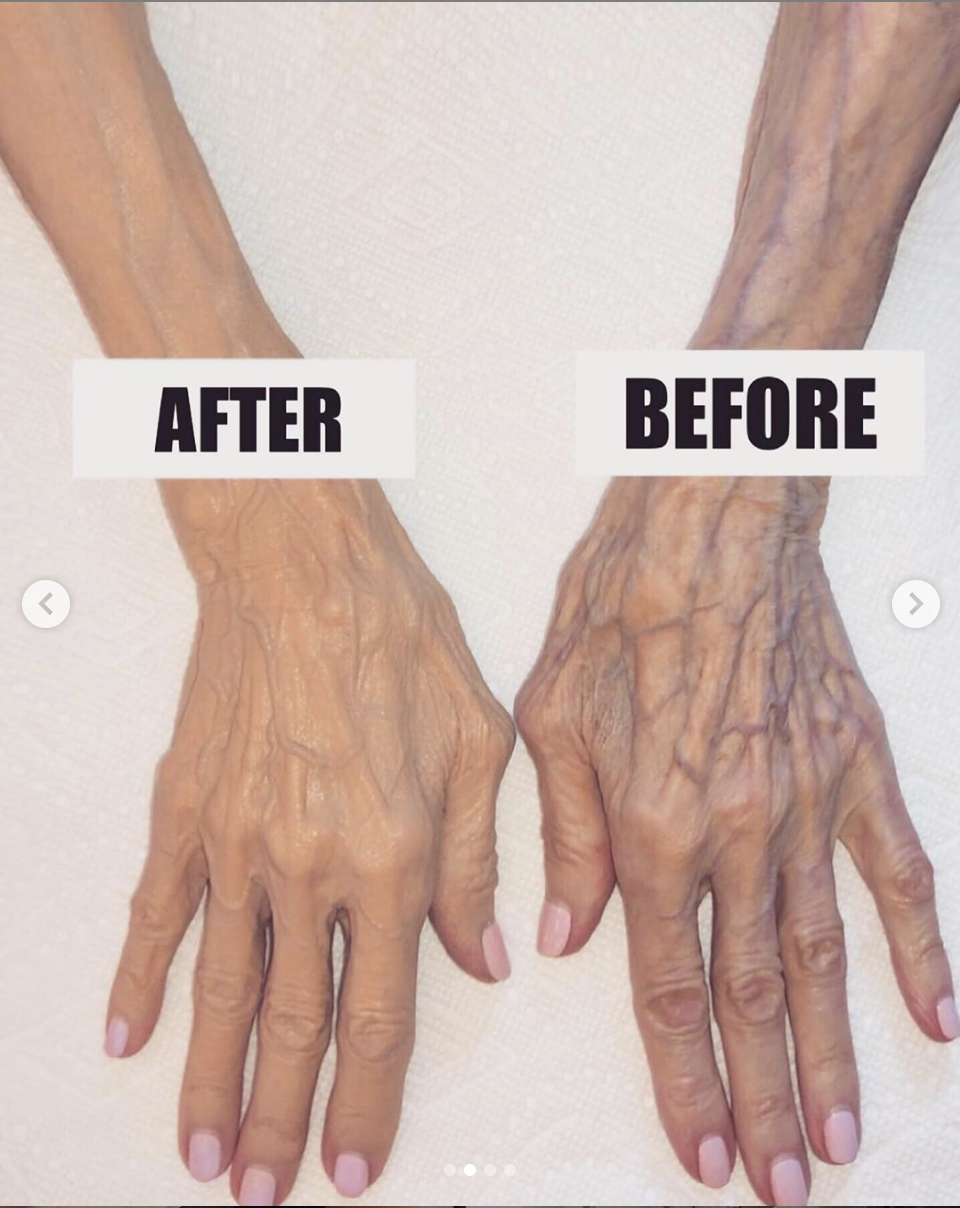 "My grandma MJ asked me about my Body Makeup and wanted me to come over to help cover her veins," Kim wrote on Instagram. "North & I went straight to her house & showed her exactly how to use it & I love how happy she is with the results!"
In the background you can hear Kim Kardashian's son North West telling his great-grandmother his plans for his future career, which is also pretty freakin' adorable.