We're not sure how long wearing a mask is going to be considered advisable, but it could be quite a while. While some people are out here protesting sensible health precautions, others have accepted that masks are here to stay. You might as well have a little fun with it.
Colorado artist Stefanie Hook went viral on TikTok after showing a prototype for a Marauder's Map mask series she's making using a special pigment that reacts to hot and cold.
When she puts it on in the video, it appears to be black. As she breathes, the pigment disappears, revealing a pattern underneath printed to look like the famous Marauder's Map from the "Harry Potter" series.
Before: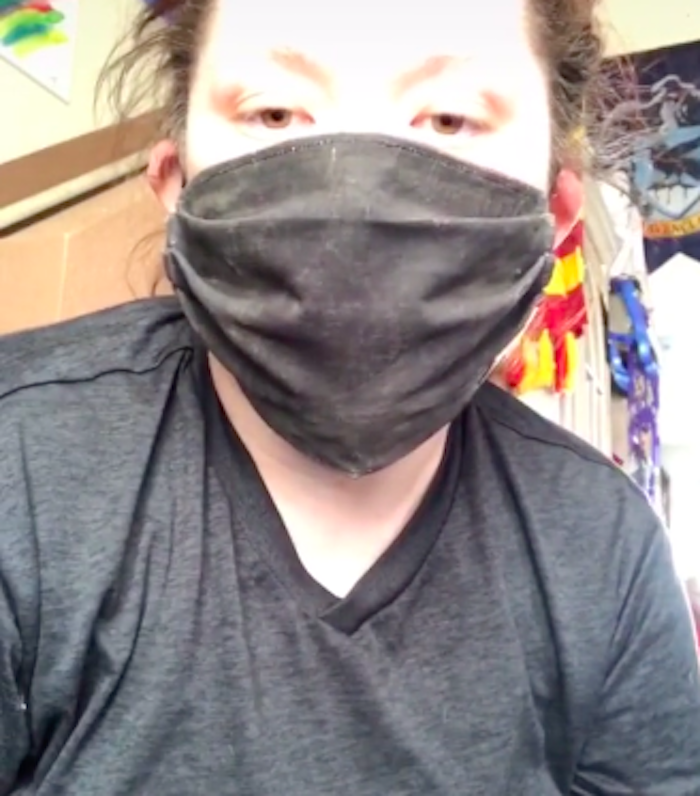 After: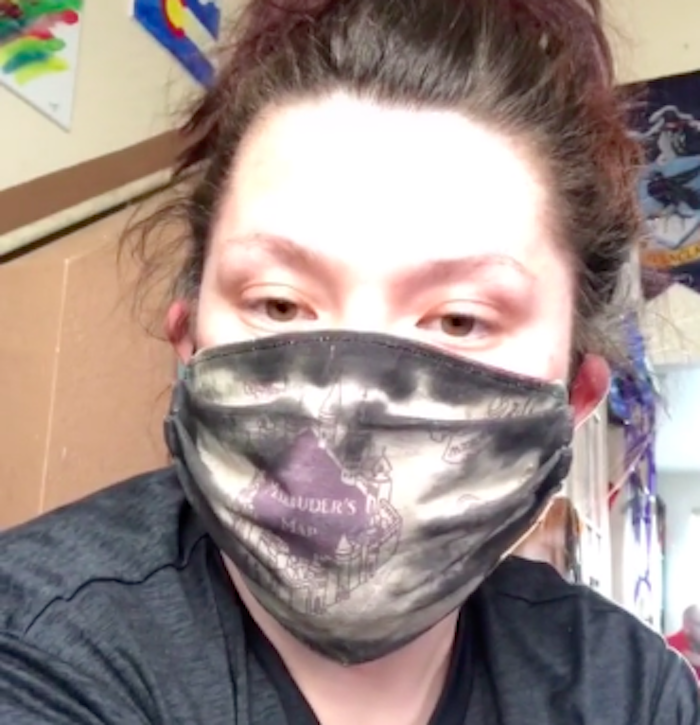 Close up: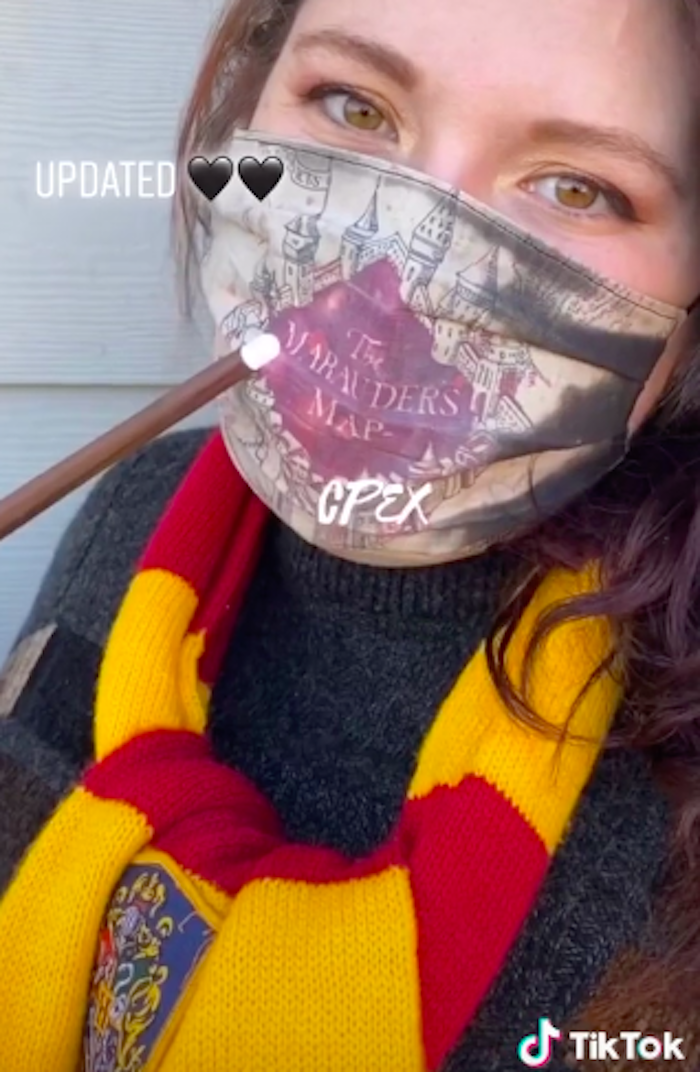 It's pretty cool to watch the pigment billow away from the center of her mask and really does look like magic:
In an interview with Insider, Hook says she wants to make stuff that's meaningful to people, not just practical.
"I try to bring imagination to life in the creation of my products, ensuring that they are not one-dimensional items," she said. "I like to give the average person the ability to own items that are unique, and bring magic into the real world in hopes to further inspire others to create and be creative."

She also wasn't expecting the level of excitement her Marauder's Map mask has inspired at all. "The video I shared was of a prototype, and I just put it together quickly to show my fans," she said. "I never imagined it would gain the following that it did."
Especially not on TikTok.
"I went to bed the night I created my TikTok account and had posted the first video with 19 views and one follower, which was my sister," she said. "I awoke to 400,000+ views and 12,000 followers in less than 12 hours. My business group on Facebook had thousands of requests to join in the first 24 hours as well."
She's since posted again, giving the reveal a little more care and adding some Harry Potter merch to make it even cooler:
The masks are very cool, but Hook's website does warn that the pigment can fade with washings and become less effective. And to turn them back to black, they'll have to be exposed to cold temperatures again.
View this post on Instagram
So either overnight in the freezer or go for a walk on a cold Winter morning and watch them fluctuate back and forth.
Hook has been taking suggestions for other types of masks that appeal to specific fandoms, but the Marauder's Map might be the most perfect symbol for this project. The search for new ideas is still fun for Hook.
"I feel like the world can be magical and that we are not limited by the boundaries of our reality," she said. "I will continue to push those boundaries in hopes of inspiring others and brightening people's days."
If you gotta wear a mask, make it magic.
More cool face masks: