Instagram has taken over every social media feed this week as people share the results of various new filters that randomly assign various Pokémon or Sailor Moon characters to users. One of the most popular ones was created by Arno Partissimo, according to the Daily Dot, and it's called "Which Disney Character Are You."
Since everyone basically grew up on Disney and loves to know more about themselves, it spread like fire. And even celebs and the kids of celebs couldn't resist, though some of them have a much more immediate connection to Disney.
For example, Zelda Williams, daughter of Robin Williams, who famously voiced Genie in Aladdin. Williams' performance in that cartoon is incredibly iconic and enchanting to children and adults. Though the filter seems to be assigning characters to people somewhat chaotically, in Zelda's case it was right on the money. She shared her results on Twitter, captioning it simply, "Y'all…"
Y'all… pic.twitter.com/Q2xAR17zV7

— Zelda Williams (@zeldawilliams) December 30, 2019
The filter flips through Disney cartoon faces over Zelda's head until finally landing on….the Genie. Her response says it all: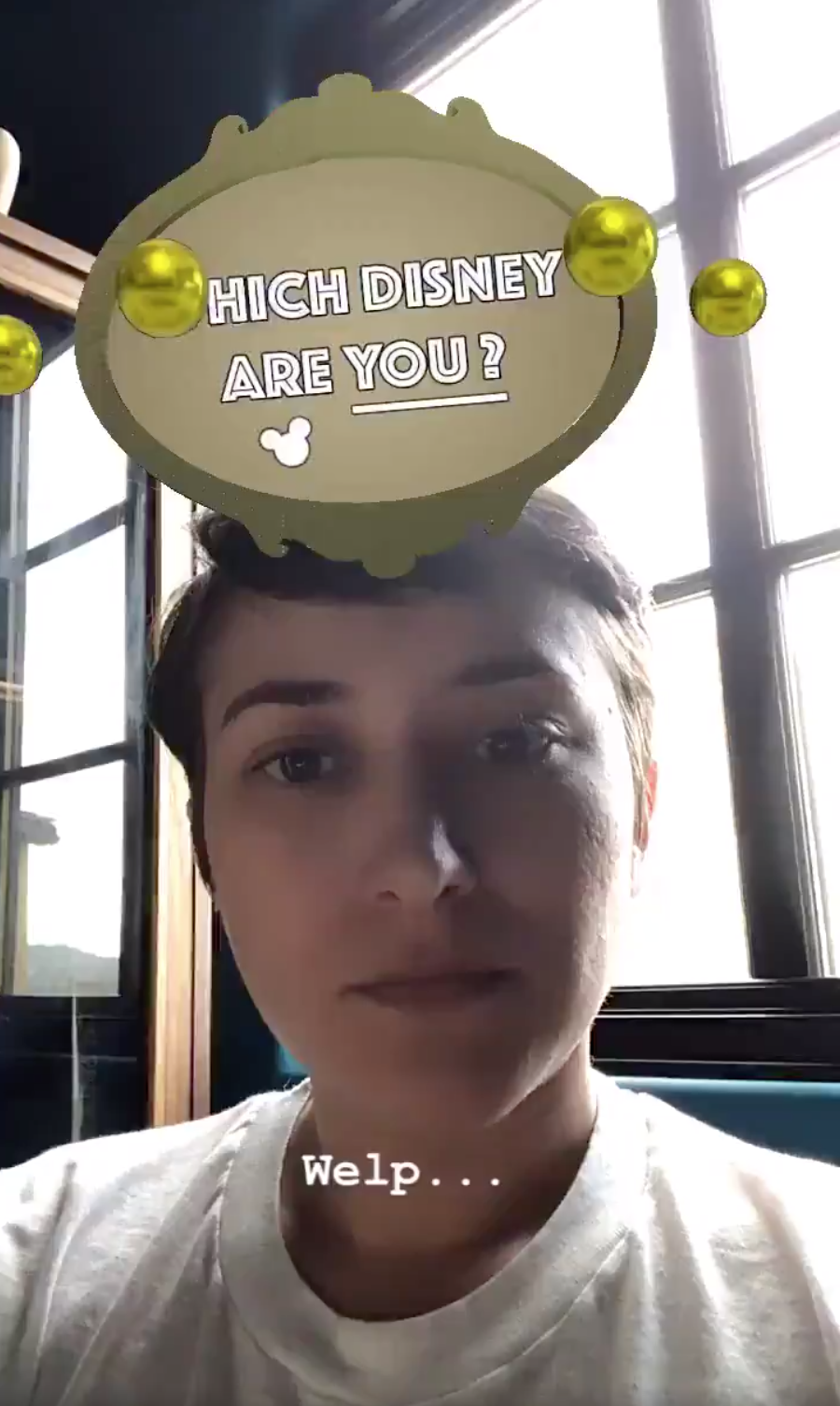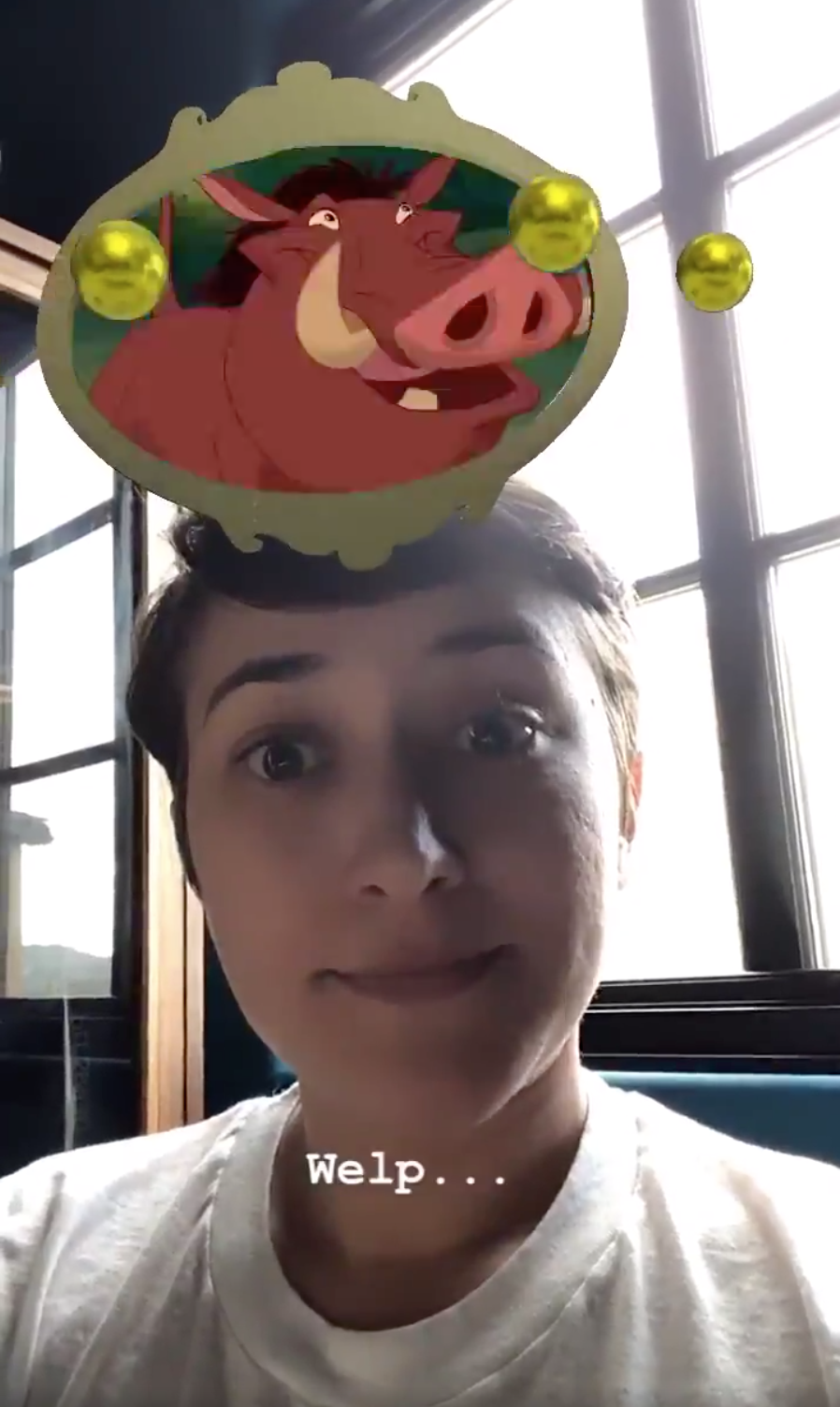 That smile is the wholesome content we are here for! And it made everyone pretty emotional:
— (@suzeeveronica) December 31, 2019
— Muppet History (@HistoryMuppet) December 30, 2019
More like Pops saying hello

— Susan (@kitty62862) December 30, 2019
I knew it pic.twitter.com/hsuVwYyGyY

— Pablo Álvarez (@irasynovolveras) December 30, 2019
— Smarty (@tehsmarty) December 31, 2019
— Tommy Pagano (@tommypagano) December 30, 2019
— RAD (@radvstheworld) December 30, 2019
Robin Williams would find such a silly way to say hello to his kid, if such things are possible.
On the flip side, not everyone is happy with the message that Disney is sending. A few users have criticized the app as racist, as numerous Asian users have found they're consistently labeled as Mulan:
The which disney character filter on instagram is cyber bullying me pic.twitter.com/dMwLG2UhVO

— Khoa Phan (@khoaphan) December 31, 2019
my bf tried the disney filter on instagram and pic.twitter.com/A69WjpTjcg

— merry christiemas (@christie_cons) December 31, 2019
So I tried the which Disney character are you filter on IG

Y'all got me so fucked up pic.twitter.com/hnWzdVNSUn

— LVNKMOB THOTimoto (@tsujNAMI) December 31, 2019
I tried the Instagram Disney filter and…. pic.twitter.com/fiaEu7HfKt

— 🎄❄️Emily Chen ⛄️🎉 (@emichen88) December 31, 2019
Seems pretty suspicious, Disney.
On the other hand, some matches don't really seem to be attached to anything about the person physically and truly do seem meaningless—unless the filter really can read who people are internally?
#disneyfilter sure why not… pic.twitter.com/3IKZ3u3u21

— Nina Evans (@TheNinaBeans88) January 2, 2020
Happy 2020 everyone! Even this filter knows we all over the place including under the sea spreading the goodvibes! 😂😂😂🤙#disneyfilter pic.twitter.com/QC4KpPIGoK

— ⚡Suave #goodvibes (@SuaveHabibi) January 1, 2020
man fuck this filter pic.twitter.com/bwyvmtrmWA

— Trevor Wallace (@TrevWall) December 30, 2019
Fuck this #disneyfilter 😤 pic.twitter.com/TmDTPB1Iap

— aron (@H0neyB4dgerX) December 31, 2019
If you're having identity issues, leave these filters alone. The best one has already happened, and it's Zelda's.
More Disney: