Wives have a bad reputation on Twitter because it always seems to have the douchiest husbands, just posting their business all over the Internet. In a way, people aren't really making fun of the wives, they're making fun of the guys posting about their wives. And no matter how much we drag the Wife Guy, he still comes back with an even more ridiculous story about his sad wife.
In this case, though, I suspect the whole couple sucks.
A guy in Allen, Texas, named Jason Vicknair tweeted about "bad service" at Mi Cocina restaurant, which has recently reopened after quarantine. We are still fully in a pandemic, I must remind you, and going to a restaurant at all is incredibly stupid. Expecting it to run the same way as before is even more ridiculous. Nonetheless, he wrote:
@MiCocina_TexMex My wife, date night after 3+ months locked up on quarantine. Waiting for shredded cheese as it's the only way she can eat fajitas. We've asked 4 people, going on 18 minutes now. Just unreal at Allen, TX location. We gotta quit blaming #COVID19 for crappy service.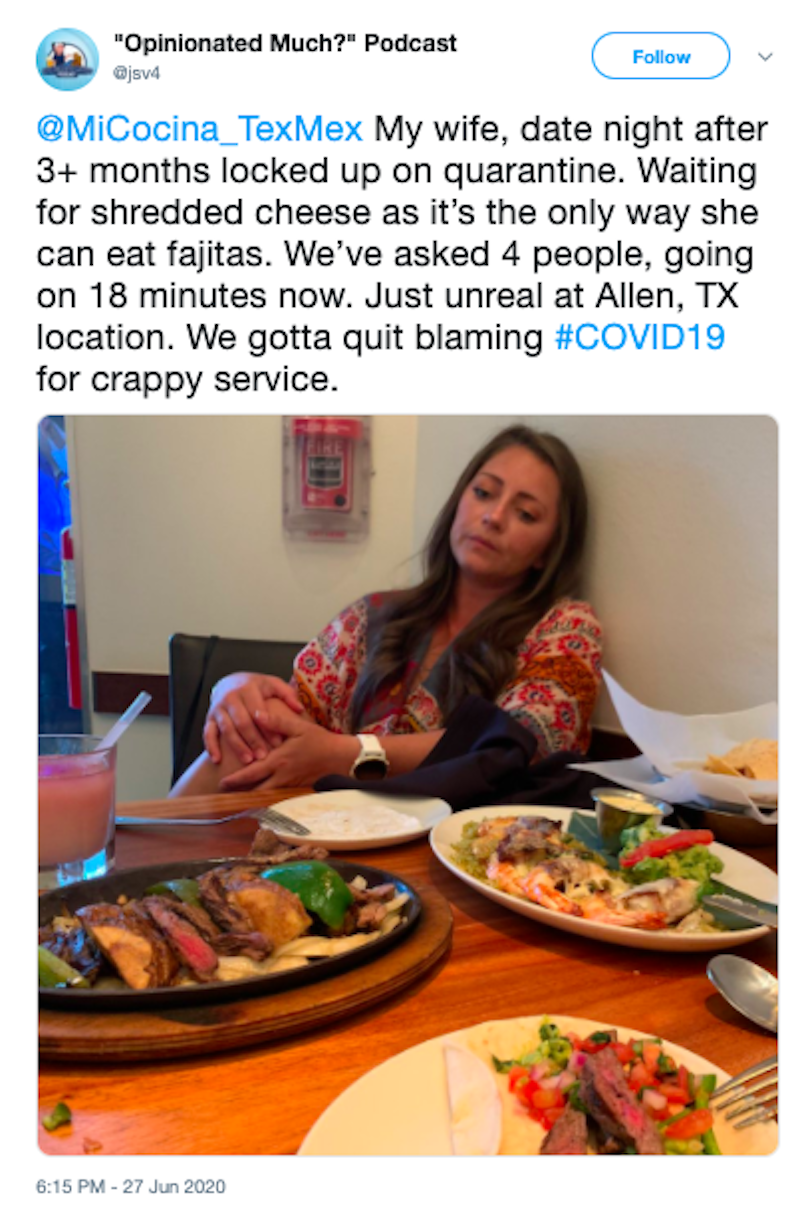 The only way she can eat fajitas! Waaaah! Poor fajita wife! Very quickly she became the Internet's main character, and the tweet attracted hundreds of replies before it was deleted. That hasn't stopped the fajita wife meme from spreading everywhere. There are a lot of jokes to be made about a woman who can't eat steak without cheese, and people made all of them.
I doubt very much that this couple is going to be dining out again anytime soon.
1.
it's something unpredictable, but in the end it's right / I hope you have some cheese for my wife

— Emma Roller (@emmaroller) June 28, 2020
2.
— priscilla page (@BBW_BFF) June 28, 2020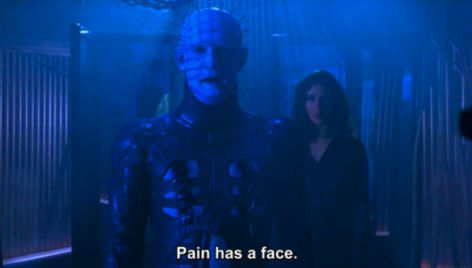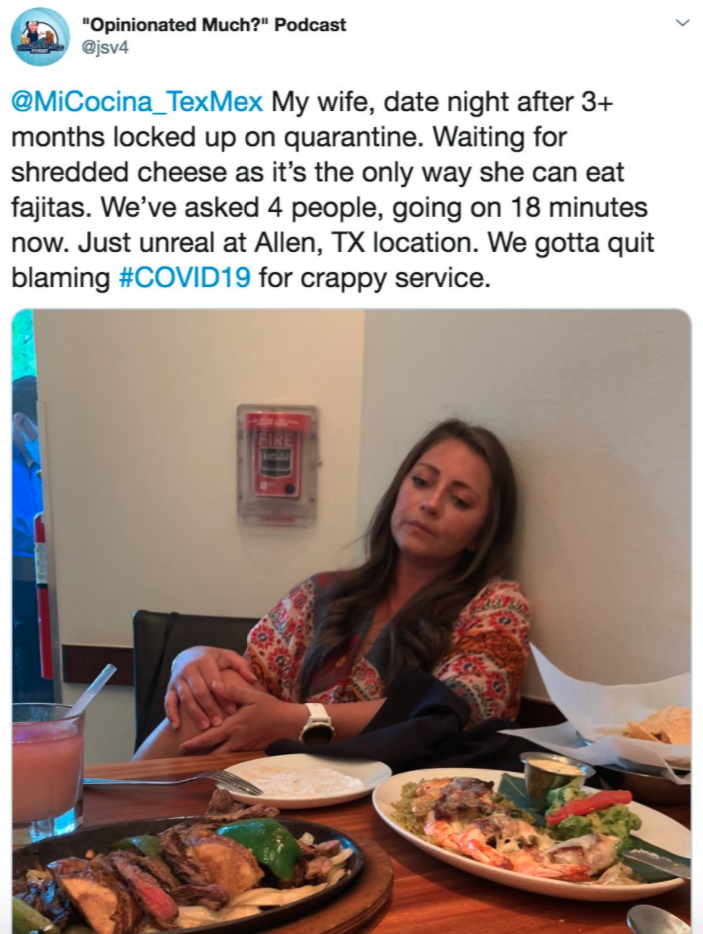 3.
They are tethers pic.twitter.com/F9ykWClV7H

— Rachel Sennott (@Rachel_Sennott) June 28, 2020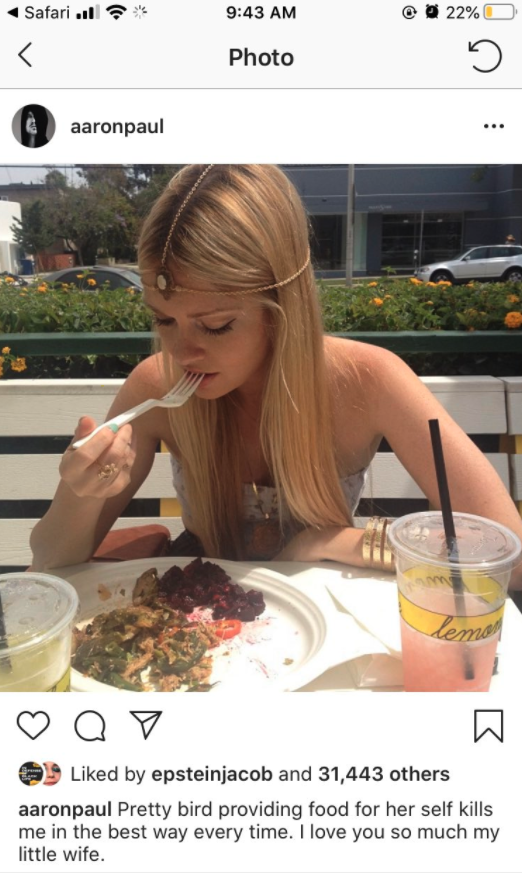 4.
my favorite woody guthrie song starts like this ✊ pic.twitter.com/tX7NwANAqo

— police fund razer (@jakecurrie) June 28, 2020
5.
My Wife Waiting For Shredded Cheese As It's The Only Way She Can Eat Fajitas pic.twitter.com/Ygywu9gnJj

— isaac (@ass_dentata) June 28, 2020
6.
wow. times are tough pic.twitter.com/phlyfAJ0de

— BAKOON (@BAKKOOONN) June 28, 2020
7.
When the server finally shows up with your shredded cheese pic.twitter.com/7E6RRlf4aU

— pat tobin (@tastefactory) June 28, 2020
8.
i love logging on to twitter dot com and reading a weird series of words referenced by several people and having to trace it back to the source like i'm some sort of detective for a case with zero stakes. tonight's phrase is "shredded cheese fajita sad wife"

— jar jireh binks ✨✨ home edition (@sulcusandjirehs) June 28, 2020
9.
did the fajita wife ever get her shredded cheese

— Brandy Jensen (@BrandyLJensen) June 28, 2020
10.