Josiah Vargas was shocked after he discovered stacks of cash in his McDonald's bag next to his McMuffin.
The fast food lover recorded the moment he discovered a large sum of money in his McDonald's breakfast bag, as he prepared to eat his sandwich.
He was surprised and sat in his car after his unusual drive-through experience. He had received his sausage McMuffin in a bag, but upon opening it he found thousands of dollars in cash, which caused him to lose his appetite.
In the video, he can be seen going through the McDonald's bag filled with money, which had been separated into smaller ziplock bags. This made him realize that a mistake had been made.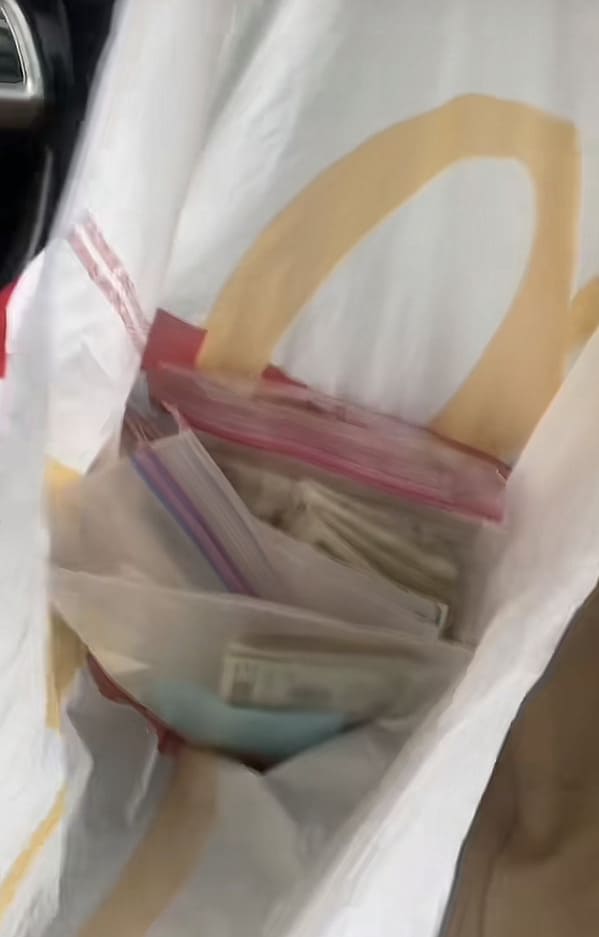 He thinks that the cash was likely the store's earnings that were meant to be deposited. He also said, somewhat reluctantly, "So now I have to return it because I'm a good person, I guess."
Josiah then took the bag and went inside the fast food restaurant to return the accidentally obtained money. He filmed the remarkable moment he returned the cash as the staff, visibly relieved, clapped in appreciation of his honesty. He can be heard jokingly asking the staff "Are you guys laundering money around here?"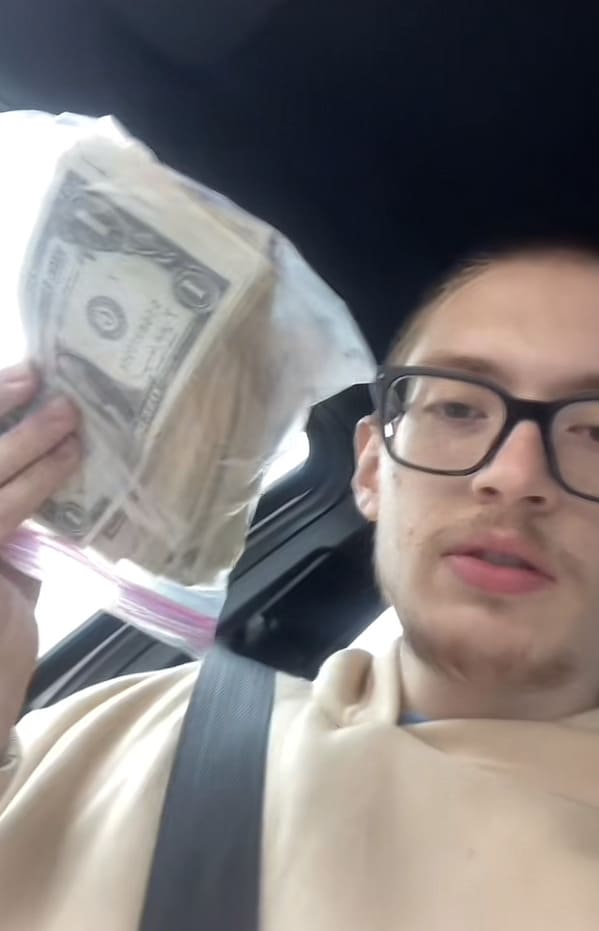 He put the bag on the counter while the employees exclaimed "Oh my God!" They then praised Josiah, with one calling him a "blessing from God."
"I really want to give you a hug," another appreciative employee said. The uplifting video quickly spread on social media as people were moved by Josiah's act of integrity. He returned to his car to continue documenting his strange breakfast experience. "I cut it short, but they were all hugging me and thanking me and crying," he said, smiling shyly. "And I think I get a month of free McDonald's."
Josiah later stated that he was called back into the store and was given $200 as a reward for returning the money.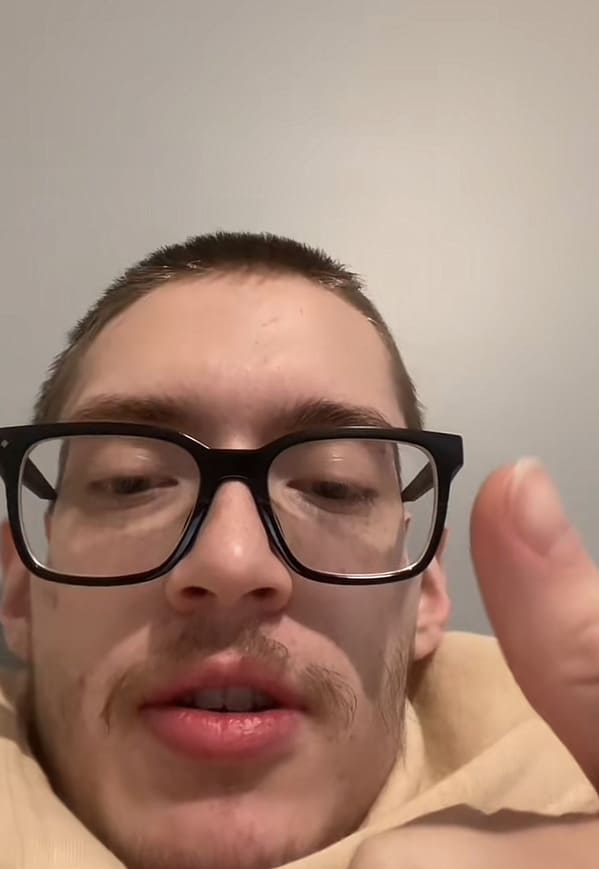 He said "Do good things! Return $5,000 and get $200 and free McDonald's for a month. Good trade value."
Commenters applauded Vargas for returning the money instead of keeping the cash for himself.



However, other users joked that they'd keep the money.



You Can View The Full Video Here: