Perhaps one of the most stereotypical Karen's we've seen in a while was caught in the act at a McDonalds restaurant after the cooks put a lot of ketchup on her burger.
In the video, posted by @eviemwrites, the Karen approaches the counter and demands to speak to a manager. She says "I asked for extra ketchup, and I got—" she removes the top bun from her burger, revealing it to be slathered in ketchup. Her voice then begins to raise as she frantically questions "What is this? What is this!?"
The clip was captioned, "@Prince Bren970 just sent me this video of a rare Ketchup Karen in her natural habitat."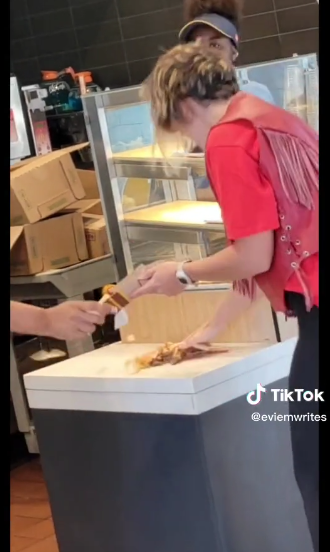 As the situation escalates, she then proceeds to slam her entire burger onto the counter, John Cena style. At this point the commotion really starts kicking off with both the employees and Karen engaged in a screaming match. Oh, but the best has yet to come…
"This is so much ketchup!" she shouts. "I can't eat that!"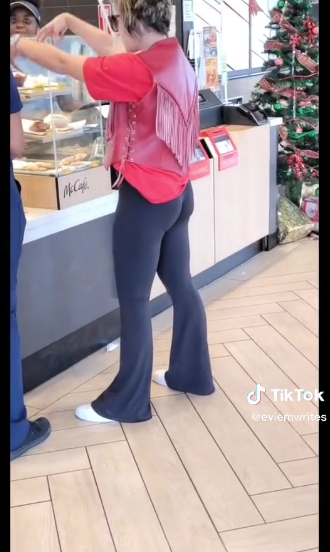 At this point, it seemed like all the employees had now gathered at the counter where the scene was taking place. The employees attempted to respond to the woman. However, their response was cut off by perhaps one of the funniest one-liners any Karen has ever said:
"Are you making fun of me because I'm on a diet?" she asked.
The Ketchup Karen Tiktok:
After a few seconds of the conversation being drowned out by screaming and chattering, one employee asks the woman, "Are you OK?" Another sneaks in a "How we know you on a diet??"
"I'm upset," she responds, throwing her hands down in a very interesting position multiple times.
Several workers then attempt to calm the woman down. "All of this wasn't necessary," someone says before the clip ends.
Viewers in the comments found the interaction to be hilarious and had a few remarks on the situation:





This probably won't be the last Ketchup Karen Tiktok we see…