Personally, I've always found dirty talk to be a little awkward. Maybe I'm just not very skilled at finding the right words to say in the moment, but I don't think a whole lot of verbal discussion during sex is really necessary.
However, I can confidently say that anything I could come up with would be far better than what this poor man on Reddit decided to hilariously blurt out to his girlfriend during their intimate time together.
One Redditor recently shared their most mortifying tale of attempted dirty talk in the site's popular TIFU thread.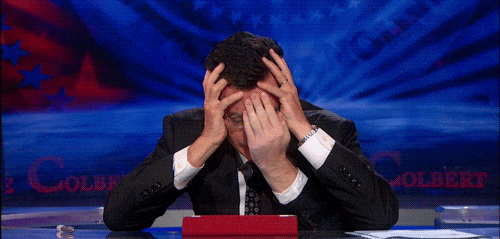 He started off with a little background info, explaining that his current GF is his ~first~.
So a little background: My current gf and I have been together for about 2 months and things have been going great. Before her I was a virgin, she's slept with a couple guys, not a big deal, blah blah blah. Obviously, because the relationship is pretty new, we're still learning about what the other likes sexually, and I'm learning everything for the first time.
And she wanted him to try some dirty talk in the bedroom.
Long story short, it came up that she likes dirty talk during sex. I said I was down to give it a shot, but deep down inside I knew that I had no idea what I would be doing and would kind of be winging it.
So one night, after a few drinks, he decided to give it a go.
Last weekend we went out for drinks, hormones started flying, and we decided it was time to wrap the night up, so we went back to her place. So we're getting it on, drunkenly fumbling and slobbering, but we're wasted so it's fine. She's telling me about how wet she is and all the things she wants me to do to her…all the nasty stuff. She kind of rambled for a bit, and I was feeling a bit of pressure to chime in because surely she'd run out of material soon.
The rum is swooshing through my veins at this point, making me feel much more comfortable than I normally do. This is all new territory for me, but I'm feeling adventurous tonight, a bit like Christopher Columbus, and she's what I think is India. So I decide to talk dirty.
Her monologue was cycling back to her being wet, and like a hungry cheetah, I figure this is the perfect time to strike. And that's when I cleverly decided to ask if I make her "moister than an oyster".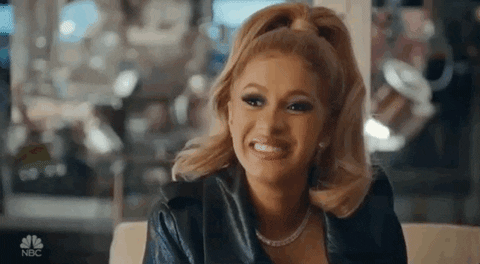 And she was less than impressed with his efforts.
Her face fell. It's hard to describe the mixture of despair and drunken hopelessness that spilled across her face. I went from being a cunning cheetah pouncing on a wounded antelope, to being a cheetah that tried pouncing but tripped over a log and broke its neck in the process. I've been wondering how I could have fucked up such an easy moment, but nothing can explain it. We approach this next weekend, and we've talked twice since then. I don't think I'll be redeeming myself anytime soon.
TLDR: I decided to be sexy and asked my gf if I made her moister than an oyster. She doesn't think oysters are sexy.
Commenters couldn't get enough of the OP's story and even shared some of their own experiences.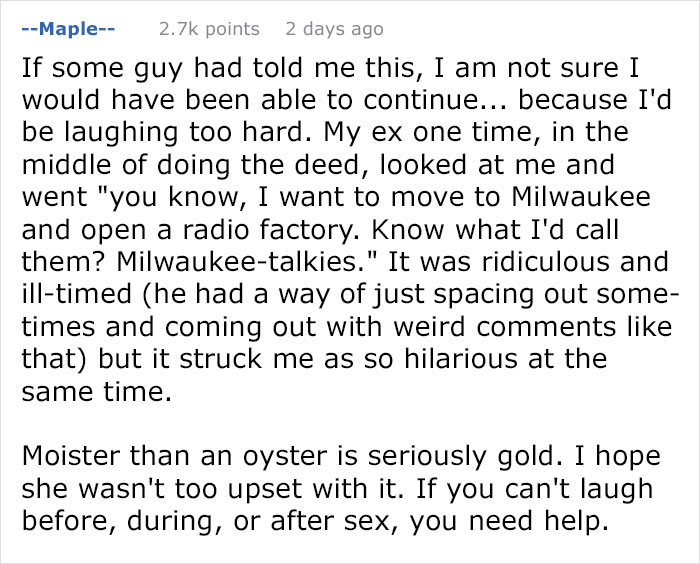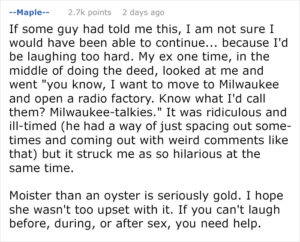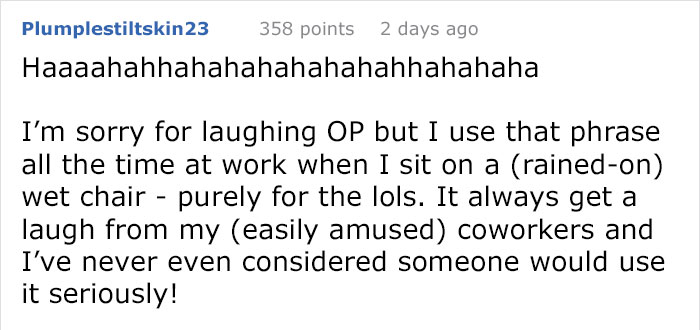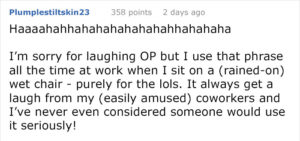 Note to self, never forget the golden rule:


Better luck next time, OP.