The holidays are a joyous time filled with happiness, cheer…and devious pranks played on loved ones. At least, that's how the Christmas season goes at the home of one Judy Brown who is known for her meticulously planned practical jokes.
This year, she has truly outdone herself by luring her unsuspecting father into a trap of culinary deceit. Needless to say, it's a Christmas her family won't be forgetting anytime soon.
This is Judy Brown AKA @mcjude on Twitter. Though she may appear harmless, Brown is actually a devious prankster.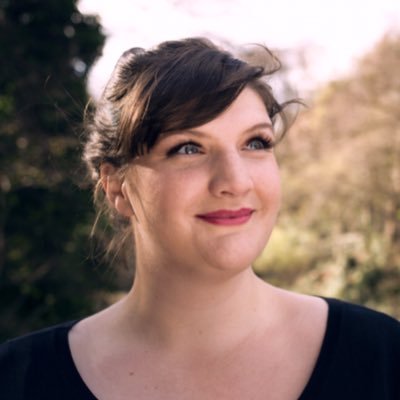 Back in 2016, Judy cleverly pranked her own father on Christmas when she replaced his treasured Ferrero Rochers with brussels sprouts.
Some of you out there may recall that in 2016 I played an excellent Christmas prank on my long-suffering Dad. It worked a treat. pic.twitter.com/srfaVgLF2J

— Judy Louie Brown (@mcjude) December 25, 2018
Then, last year Judy left the chocolates untampered with hoping to confuse her rightfully suspicious dad.
Last year I decided to play the long game & didn't tamper with the confectionary: spooked by the year before, he would not touch a single Ferrero Rocher (which was great because he usually inhales them at 750mph) so there were Ferreros aplenty for the rest of us. I bided my time.

— Judy Louie Brown (@mcjude) December 25, 2018
This year, however, the prankster had something extra special up her sleeve.
And so, yesterday, home for Christmas and with the devil at my elbow, I embarked on my most audacious sprout prank yet. pic.twitter.com/zr24u6Ve0g

— Judy Louie Brown (@mcjude) December 25, 2018
First, she disguised the brussels sprouts.
While he was out I dipped the sprouts in chocolate, rolled them in chopped hazelnuts, and did all I could to replicate the iconic Ferrerro. pic.twitter.com/UgvLOXeXWJ

— Judy Louie Brown (@mcjude) December 25, 2018
Second, she repackaged the "chocolates" like new.
I re-wrapped and (this is crucial) re-sealed the box with its original tape and a tiny dab of glue. Then secreted it amongst a bag of tasty gifts from my Aunt and retired to watch from afar pic.twitter.com/hkIThpvByI

— Judy Louie Brown (@mcjude) December 25, 2018
And she avoided any suspicion with the perfect alibi.
Last night he viewed them with suspicion when they came out the bag… but I was out all day, how could I have tampered with them? He abstained and they sat in the kitchen all night.

— Judy Louie Brown (@mcjude) December 25, 2018
Then, all that was left to do was wait.
This bright Christmas morning we were gathered round the tree, drinking tea and opening presents. Dad eyed the box. He quite likes a post-brekkie Ferrero. He approached. I hovered in the kitchen, careful not to spook him.

— Judy Louie Brown (@mcjude) December 25, 2018
Lo and behold, Judy's father fell into the trap.
And Lo! He opened. He EXAMINED. He unwrapped. He examined FURTHER. Fears allayed, he popped the whole thing in his mouth. His face played a symphony of emotions: satisfaction, triumph, smugness, consternation, confusion, realisation, horror, disgust.

— Judy Louie Brown (@mcjude) December 25, 2018
And Judy reveled in the success of her sneaky yuletide ploy.
I am still chuckling. I will all day long. I know his retribution will be swift and terrible, but no Christmas gift could be greater than this: seeing my Dad, despite his efforts to avoid it, unwittingly eat a raw sprout. Merry Christmas, one and all. pic.twitter.com/RYV6pvYqbe

— Judy Louie Brown (@mcjude) December 25, 2018
Unsurprisingly, Twitter became obsessed with the prankster's story.
Judy, this is an amazingly hilarious story, that takes a very special kind of evil to plot through.

You made it to our Christmas tablet – the whole family applauds you! 👏 pic.twitter.com/UsyRl1sIf8

— FERNANDO FQ400 🏳️‍🌈 (@FernandoM76) December 25, 2018
This is fantastic. Unspeakably cruel, but fantastic.

— Matt Marta (@mjm_mn) December 25, 2018
https://twitter.com/onemorechris/status/1077544931235950592
OMG I've nearly had an asthma attack from laughing so hard. Thank you for the joy you have given to everyone but your dad!

— Cheekyredhead, AA, BA (@Cheekyredhead1) December 25, 2018
One user even warned her about revenge.
He's getting you back, you know. It may not happen until the reading of the will. But, it will happen.

— Laura Walsh (@Laurawalsh18) December 25, 2018
I guess we'll just have to wait and see what happens next year.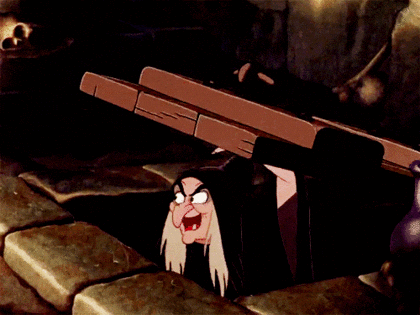 More in Christmas: