Half the reason to be on a dating app is for the funny/weird interactions. That, and finding your soulmate or whatever.
When you're not taking it too seriously, dating can be fun. When you get in your own head about being lonely and starved for a good date, a weird conversation on Tinder can be even funnier.
The stakes are high, and the people… might also be high? That's how it feels sometimes when I read these.
Where would we be without Tinder? Probably on a commune somewhere, living our best lives without access to the internet. But, for now, at least reading other people's hilarious stories about dating apps can make us feel less alone.
Here are the funniest jokes, memes, and conversations Tinder has to offer:
---
1.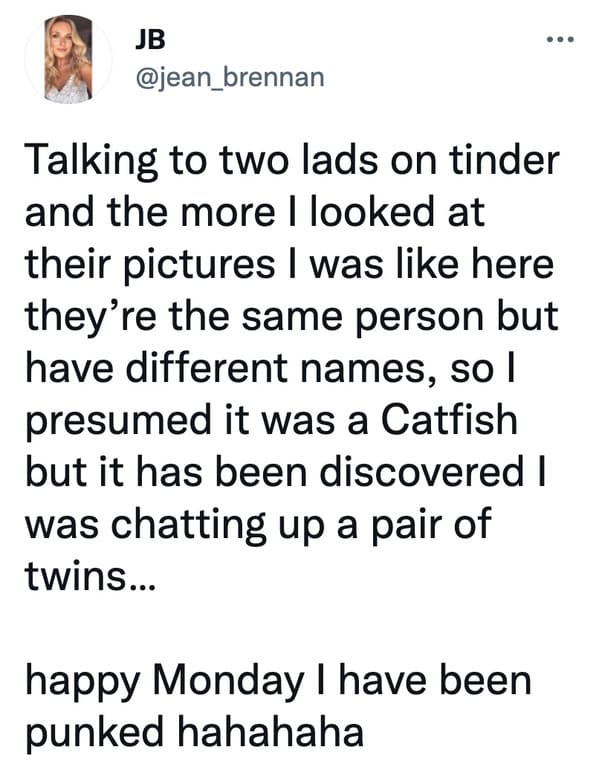 2.
3.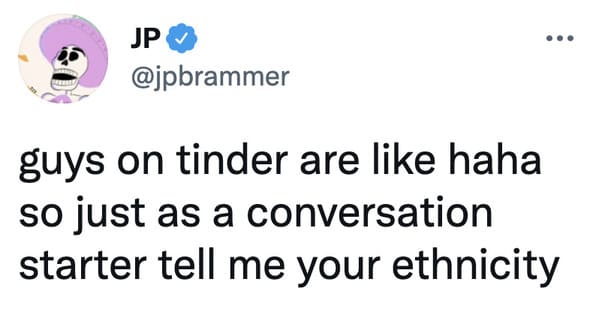 4.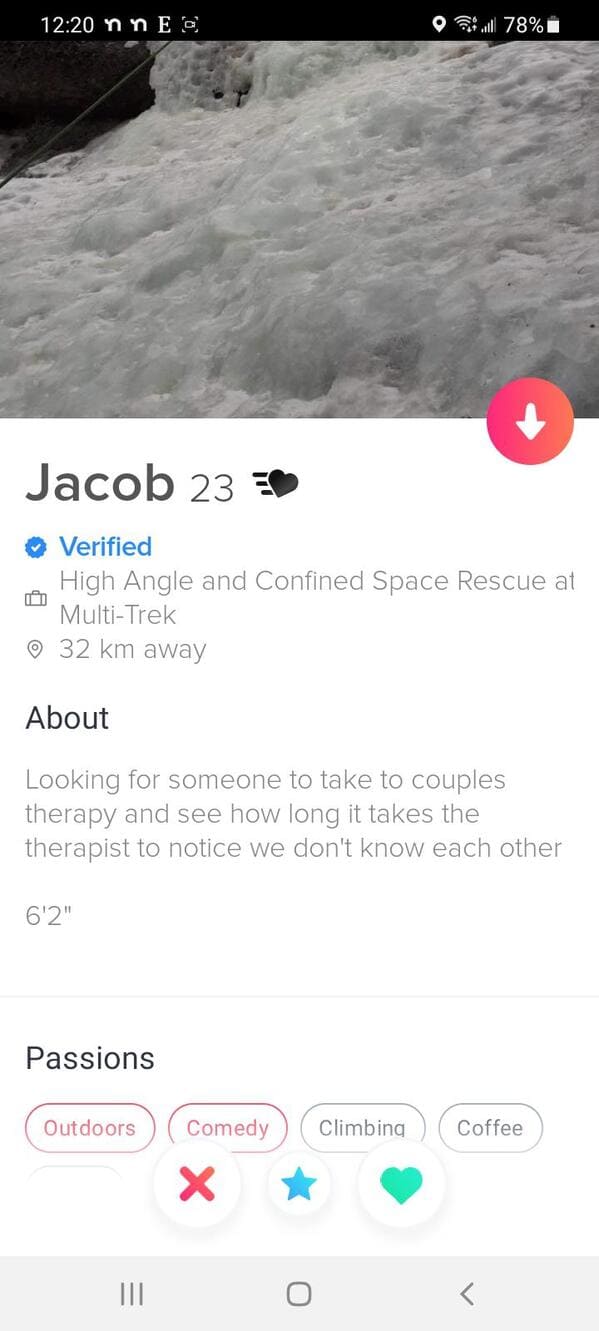 5.
6.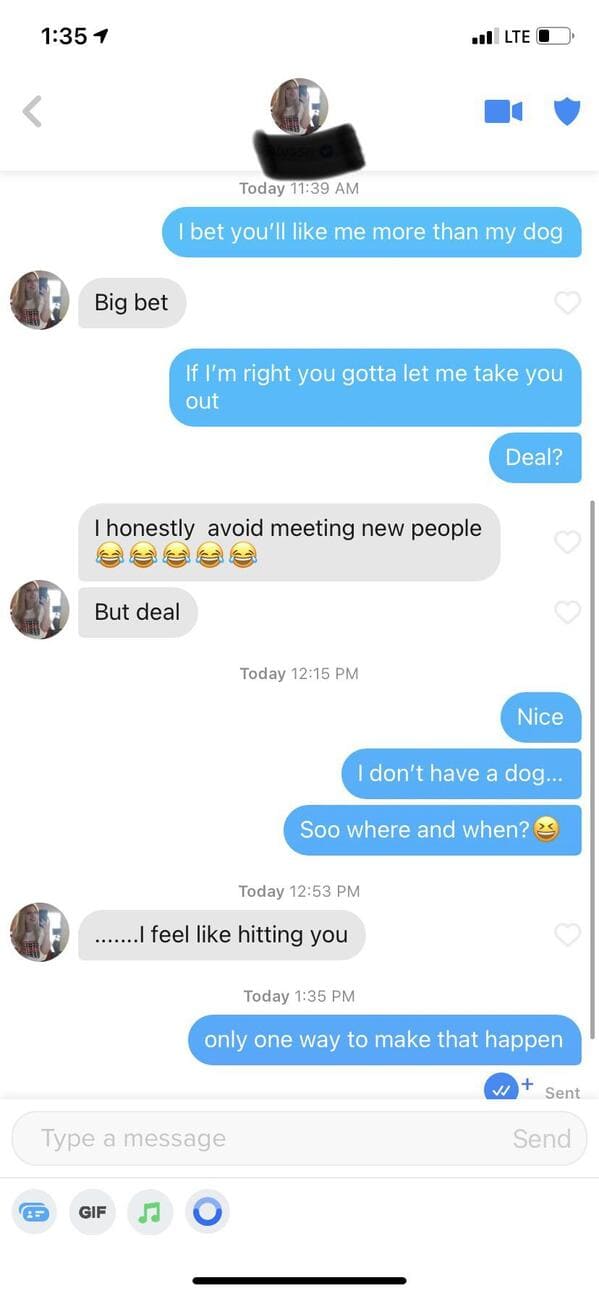 7.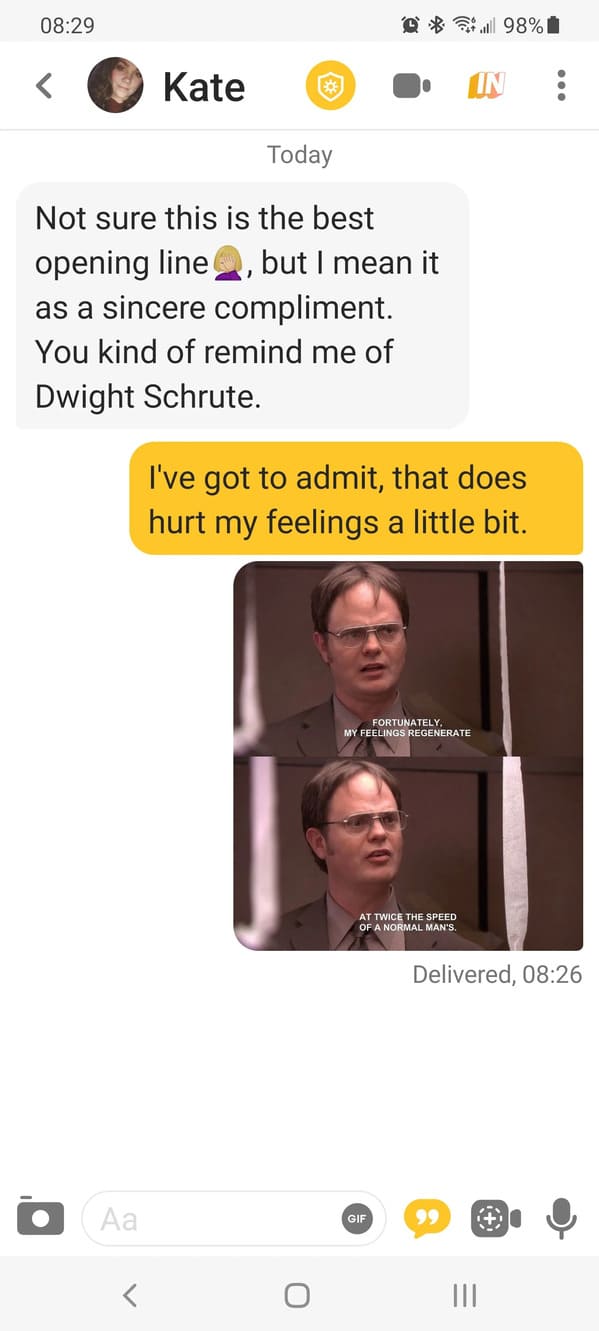 8.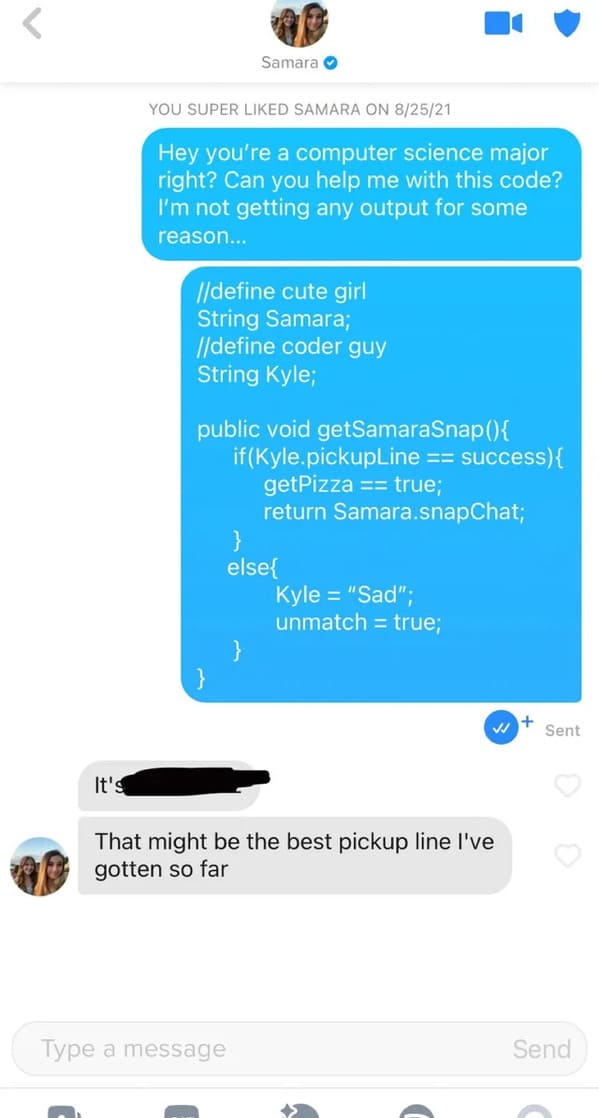 9.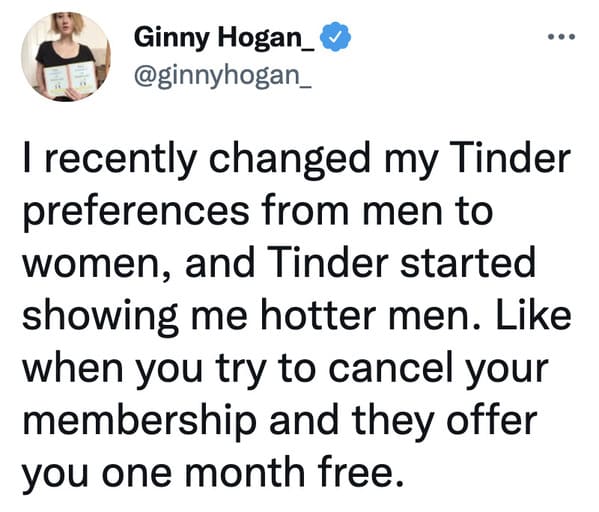 10.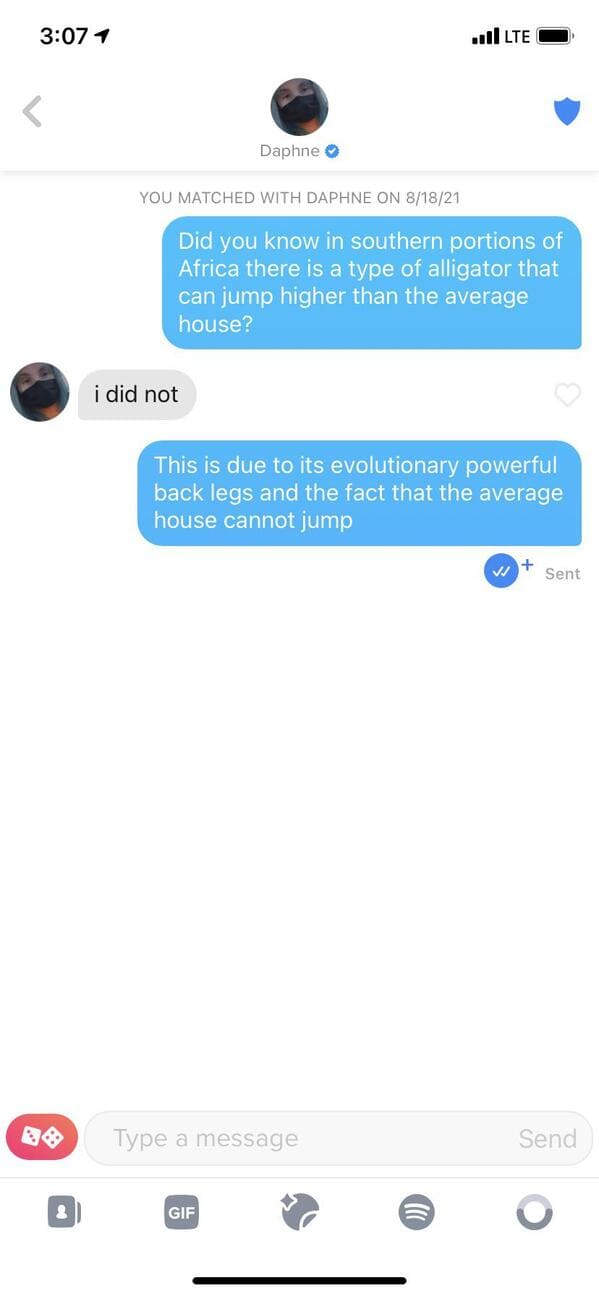 11.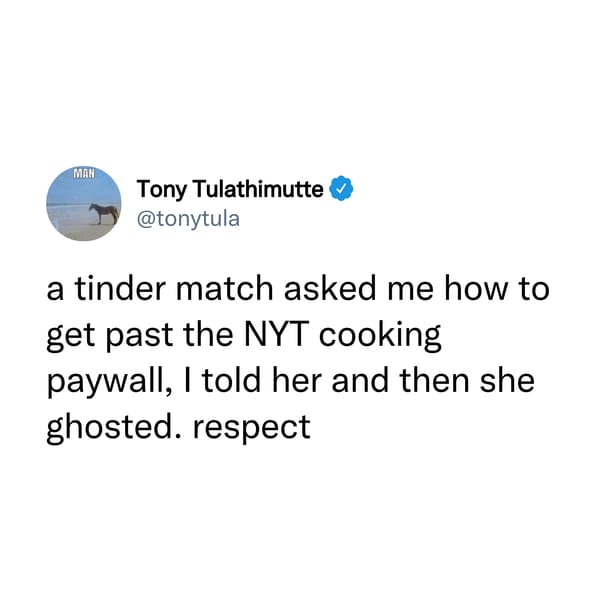 12.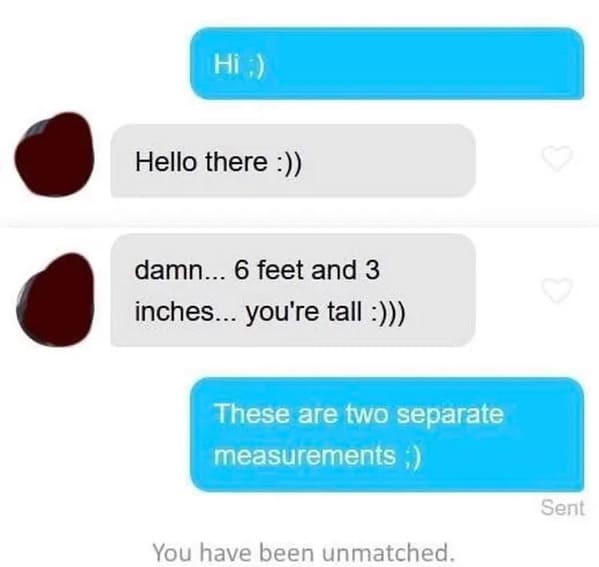 13.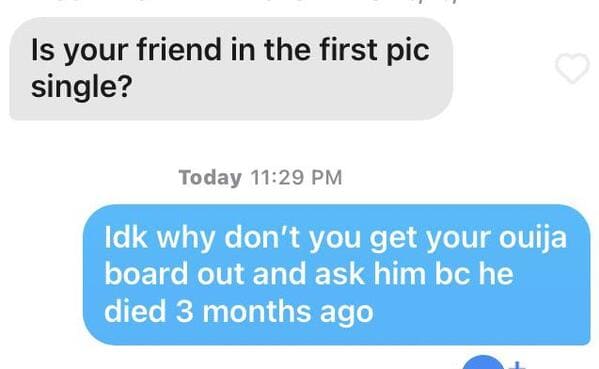 14.
15.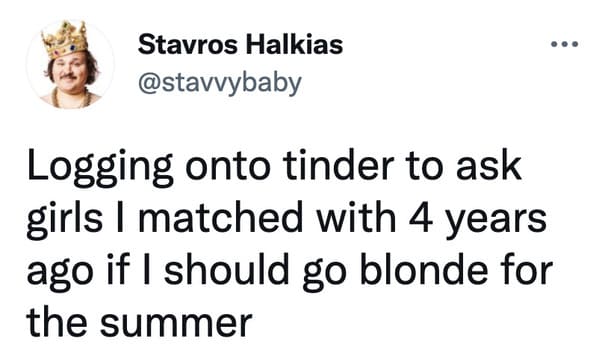 16.
17.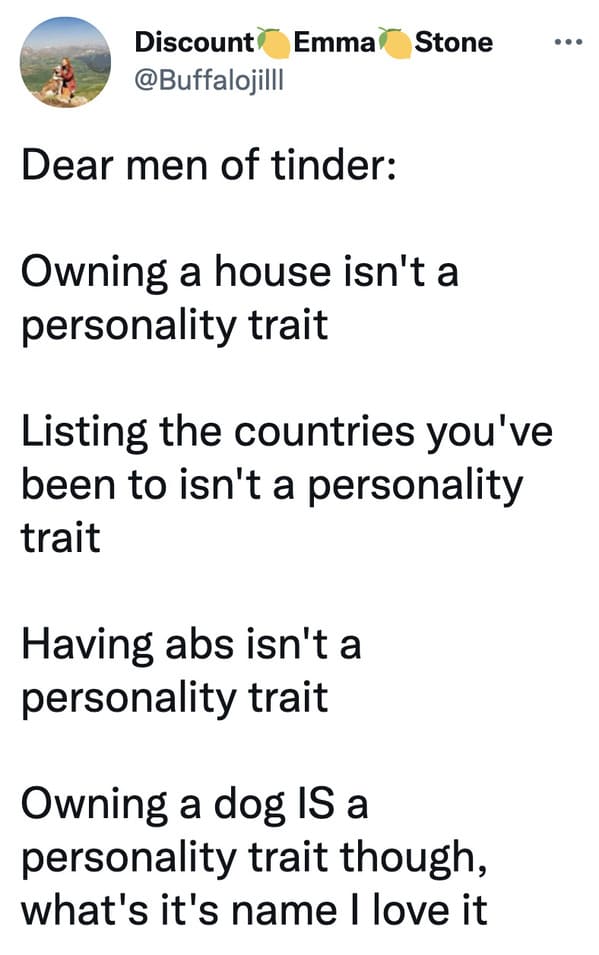 18.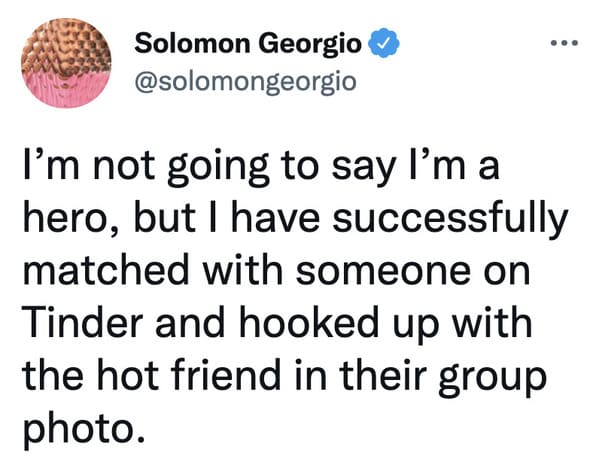 19.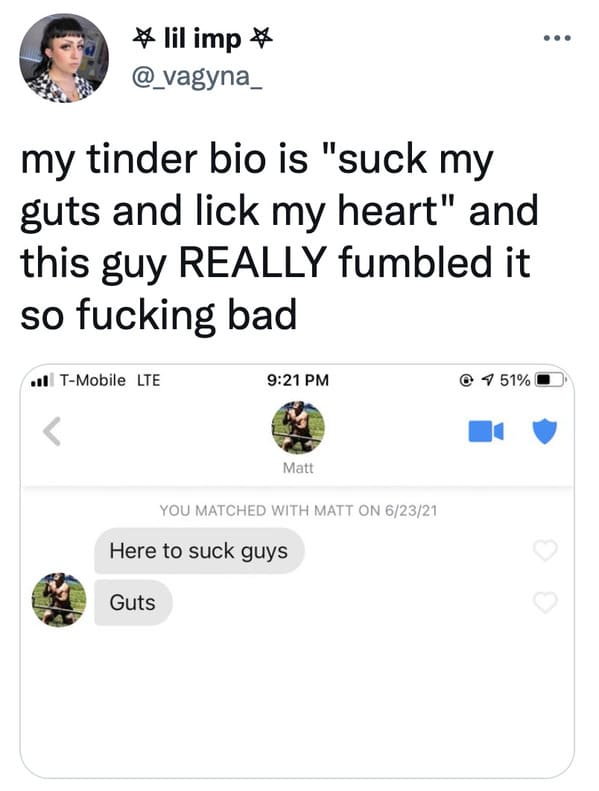 20.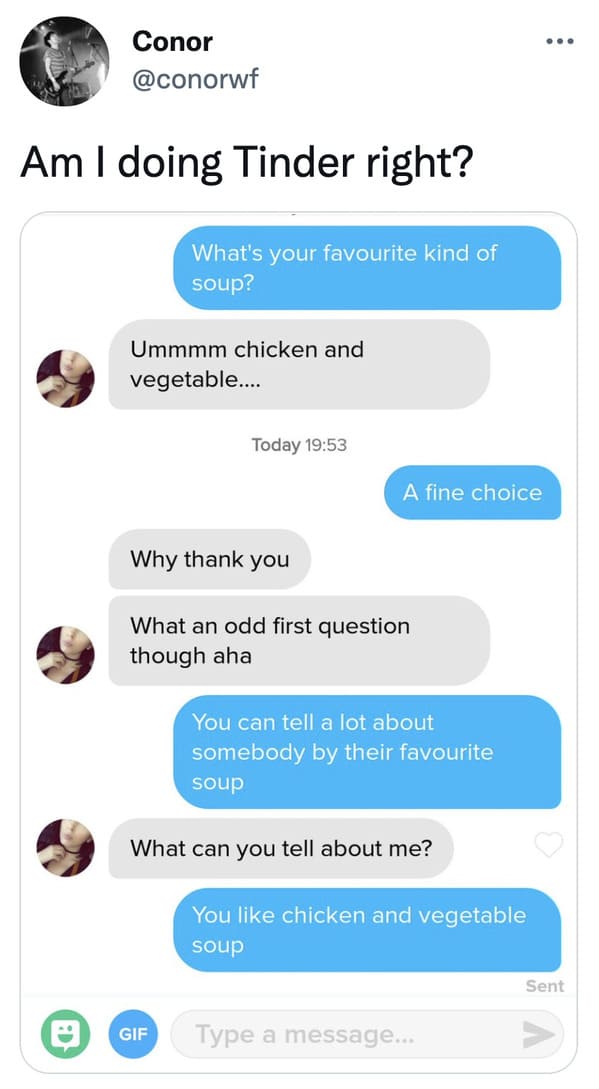 21.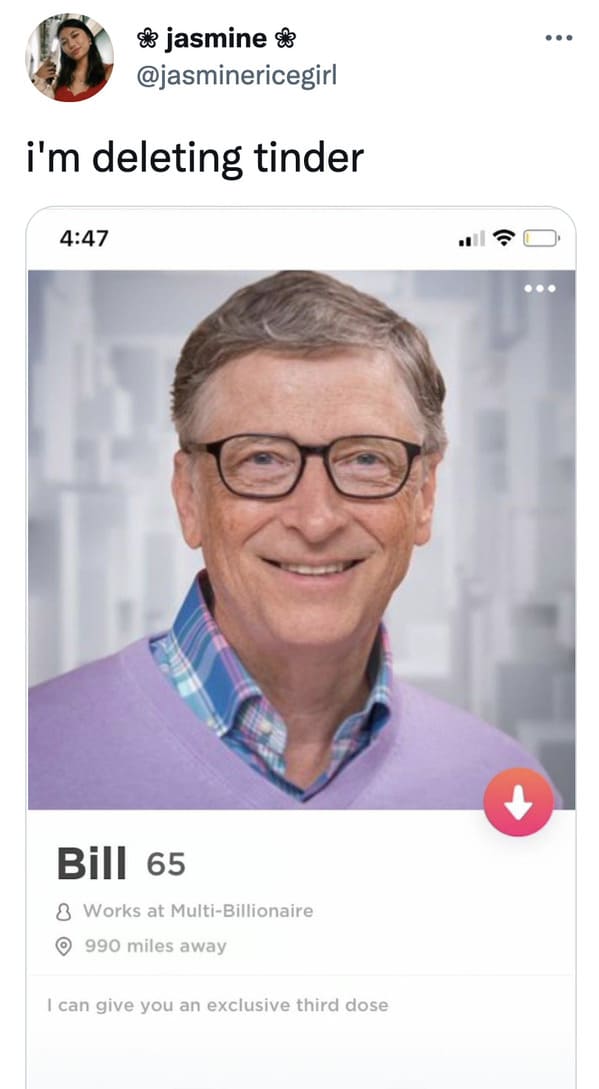 22.
23.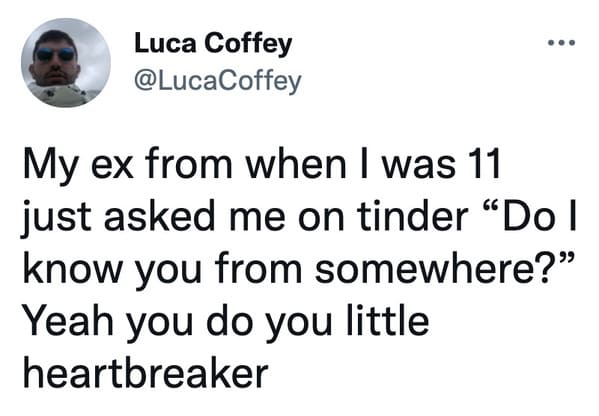 24.
25.
26.