16. Naturally funny.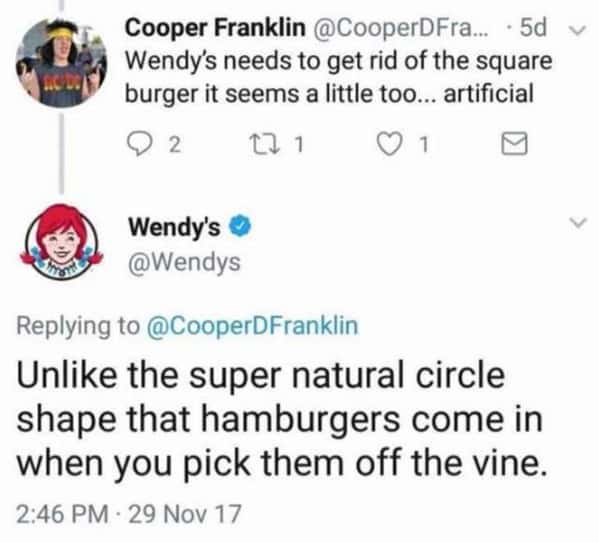 17. We're waiting…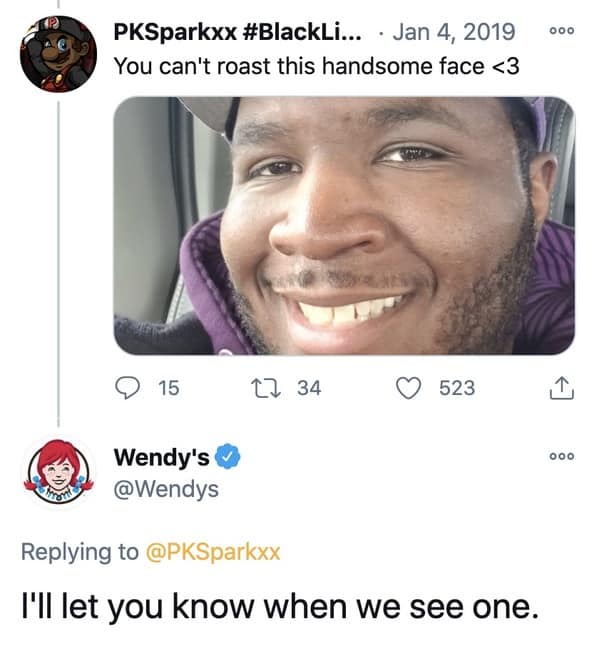 18. Dang, lady!
This holiday's most returned item. #NationalRoastDay https://t.co/Gkbj1Y0KOQ

— Wendy's (@Wendys) January 4, 2019
19. She makes a valid point.
20. I award you no points, and may God have mercy on your soul.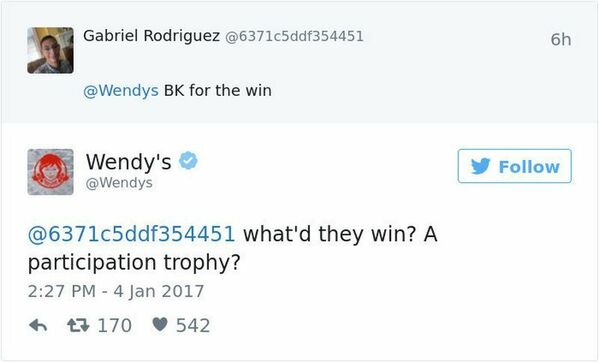 21. Wendy came up with the idea for Get Out first.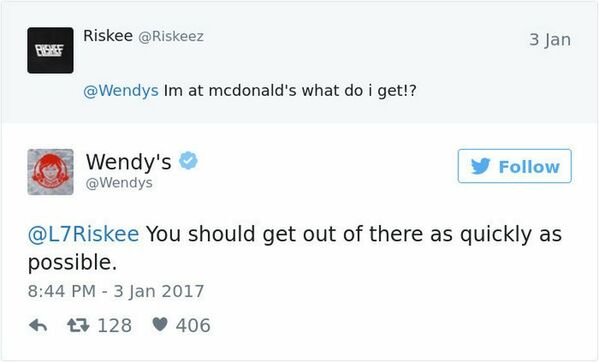 22. She knows she's too good at this.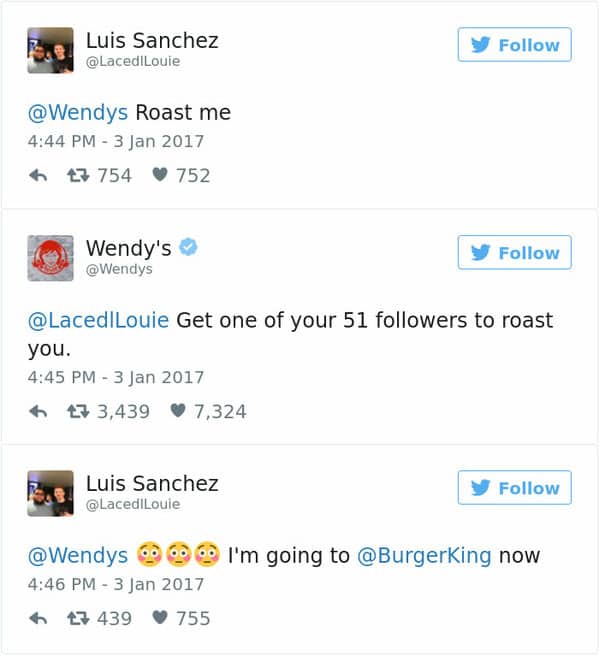 23. Done deal.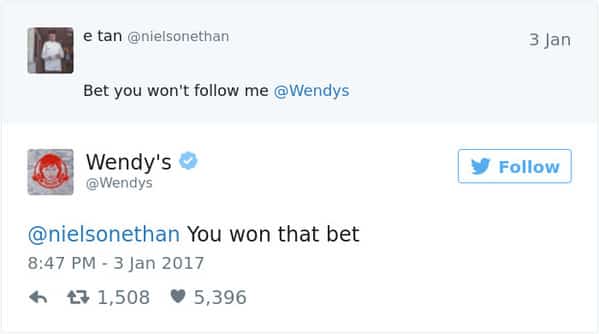 24. Where is the lie?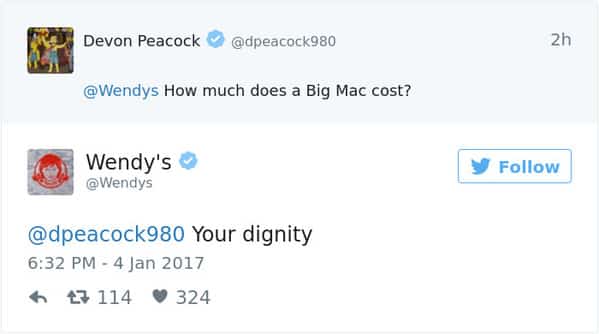 25. This social media team probably locked themselves inside a freezer after this one.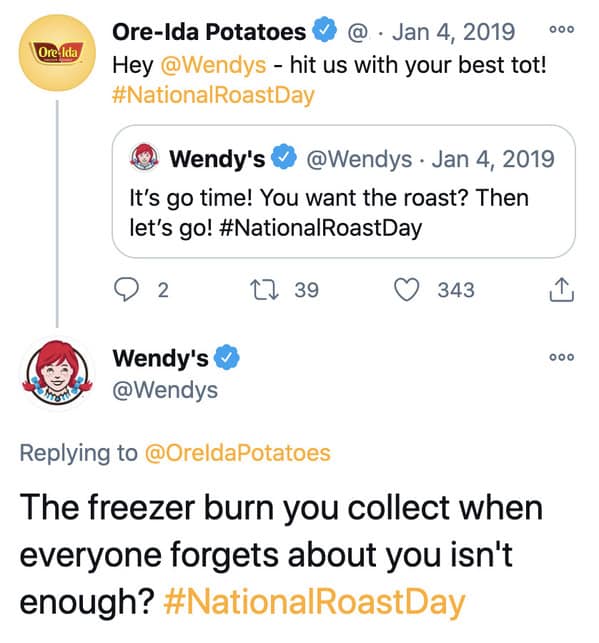 26. Wilson…Wilson!! Help!
27. Hooters deserves to be roasted more often.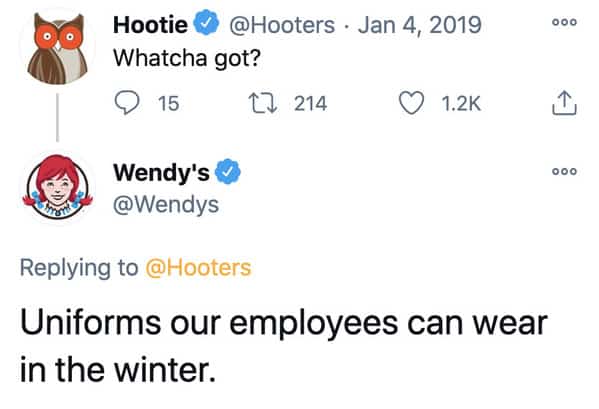 28. Wendy is here to do the Lord's work.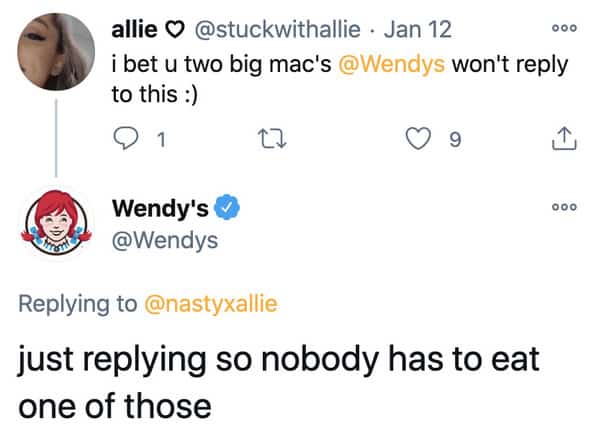 29. My guy. Tone it down.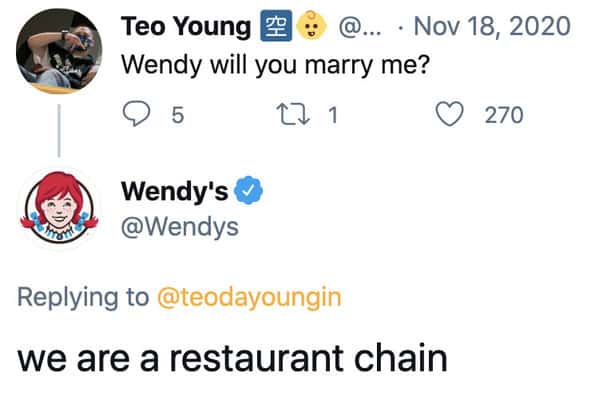 30. They allow their fans to do the extreme roasting.