I unapologetically love Wendy's. Even if they never tweeted, I would love them. This is my official endorsement. They haven't sent me any money. If they did, I would tell them to keep it. Or use it to buy more Frosties.
Some people disagree with me. Those people are wrong, and the savage Wendy's Twitter account isn't afraid to tell them. The woman behind the tweets, Amy Brown, seems to have a bottomless well to pull from when it comes to roast jokes. She is the uncontested queen of funny Twitter roasts. I'm not trying to make this about gender. It's just that Wendy's doesn't want to be associated with a certain "King."
These tweets prove that if you come for The Queen of hilarious tweets, you best not miss.
Here are the most brutal and funny tweets the Wendy's Twitter account unleashed on unsuspecting foes:
---
1. When you're begging to be "roasted."
Congratulations on being the worst part of trail mix. https://t.co/2rwaA1AxVC

— Wendy's (@Wendys) January 4, 2019
2. Grow up, chief!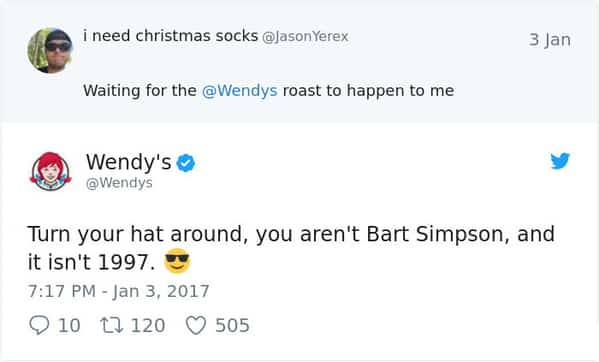 3. Great advice.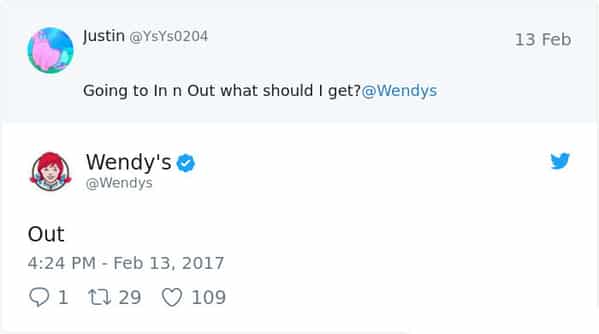 4. Truth hurts.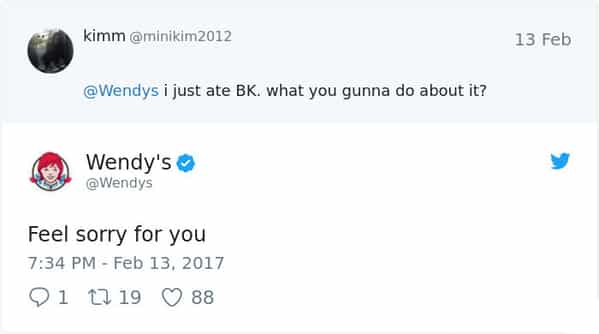 5. There's only one solution.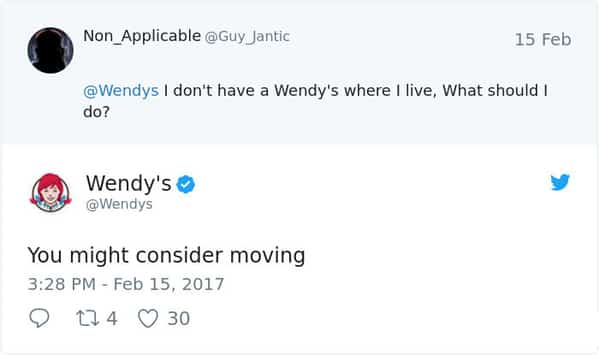 6. You didn't have to go that far, Wendy.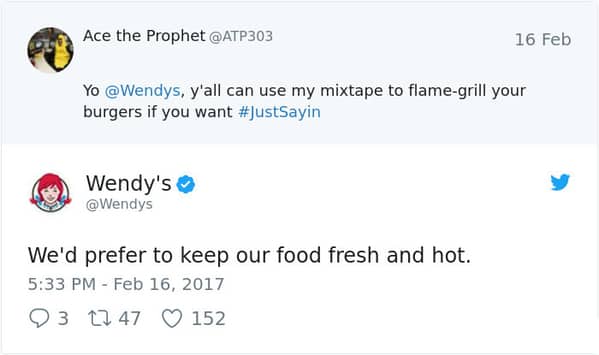 7. They do food too? Didn't know that.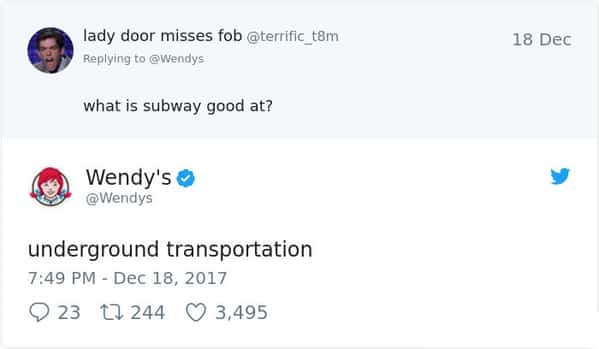 8. Survey says… you failed.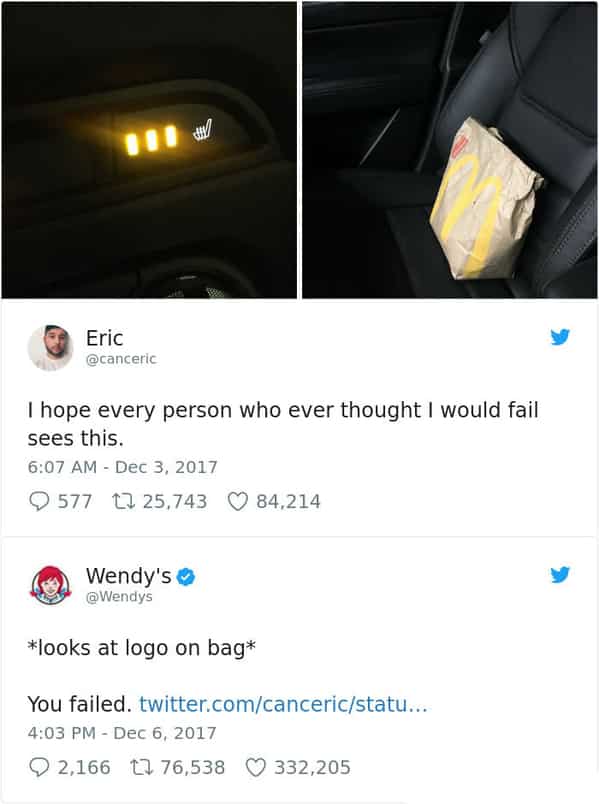 9. Once again, Wendy's goes for the jugular.

10. Starting beef with any fast food joint out there.
11. Someone check on McDonald's.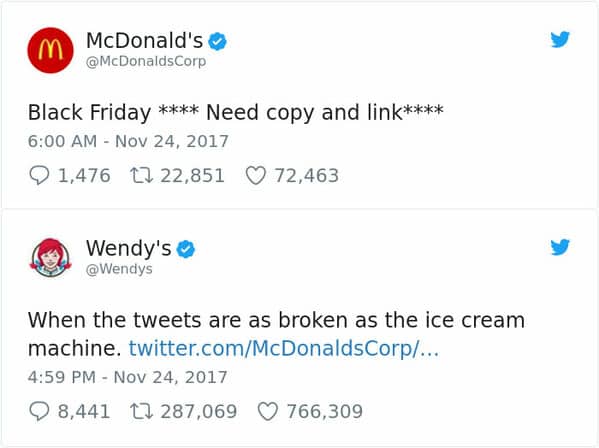 12. Trashed.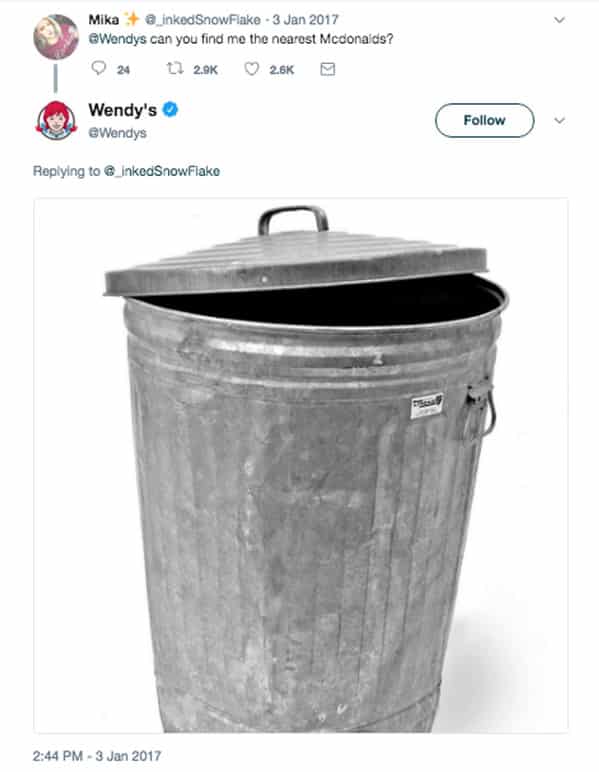 13. Wendy knows what you really need.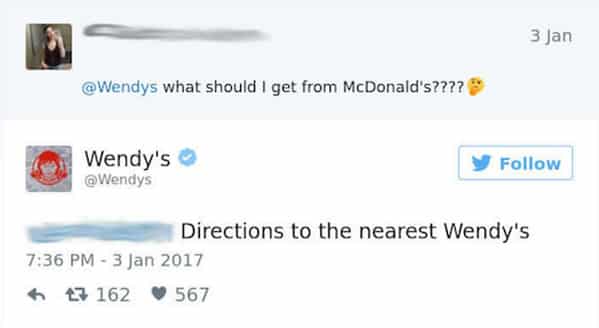 14. She doesn't even care what your name is. She will roast you.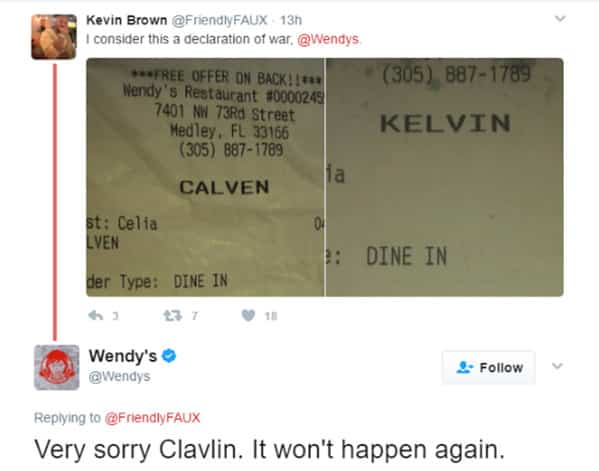 15. Blocked.