Ivanka Trump has a bright future. In cable news. Probably not politics, though. She's done. Best that Jared and Ivanka pack it up before making an embarrassing run for any elected seat.
Honestly, I'm not sure they could even serve on a board in whatever Florida development they descend on after all this is over.
In case you hadn't heard, here's the latest news about America's favorite couple:
Jared and Ivanka told the Secret Service not to use ANY of the half-dozen bathrooms in their home, so the federal government has been spending $3,000 a month — more than $100,000 to date — to rent a basement studio, with a bathroom, from a neighbor. https://t.co/lsftQhjhiK

— Kyle Griffin (@kylegriffin1) January 14, 2021
That's right. These two rich people who sailed into the White House strictly on nepotism won't let the people we pay to protect them from harm… shit in their toilets. They have to go somewhere else. You don't have to go home, but you can't shit here.
Here's how people reacted to the news that Jared Kushner and Ivanka Trump won't let the Secret Service use their bathrooms:
---
1.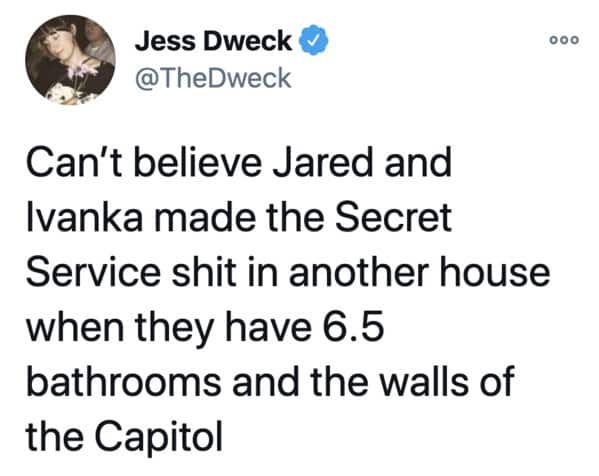 2.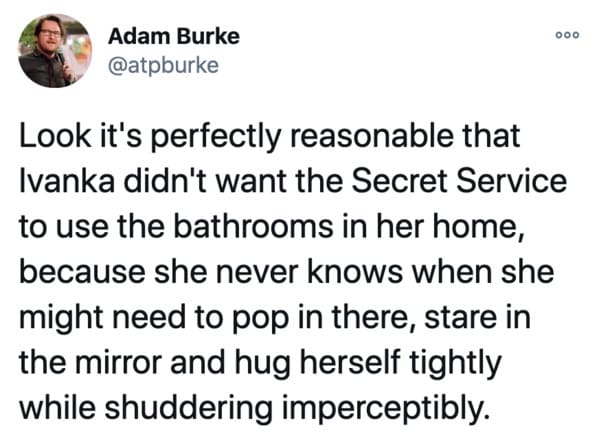 3.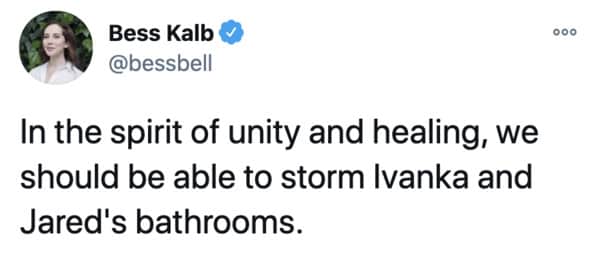 4.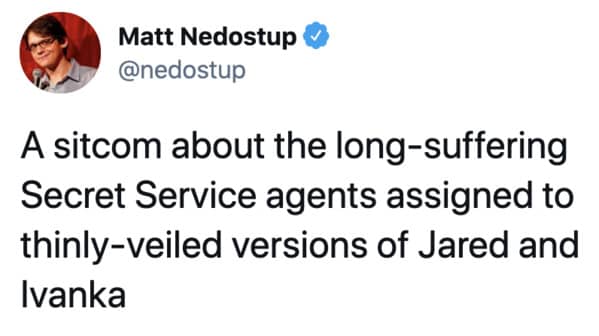 5.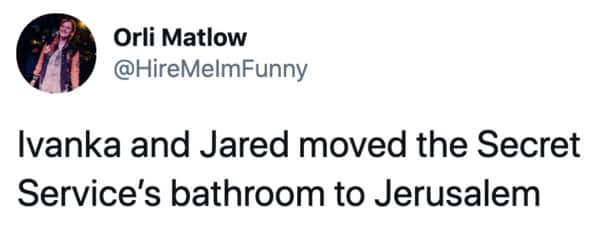 6.
7.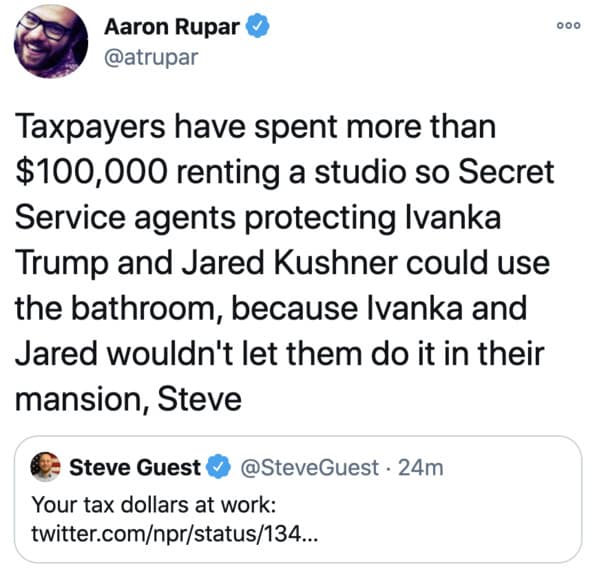 8.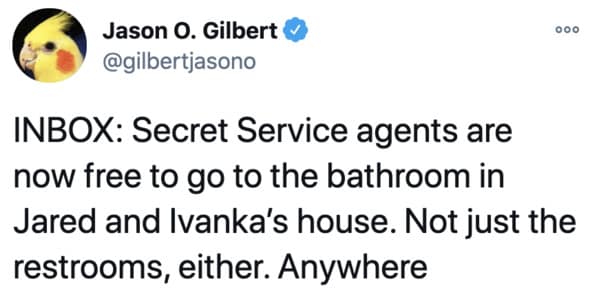 9.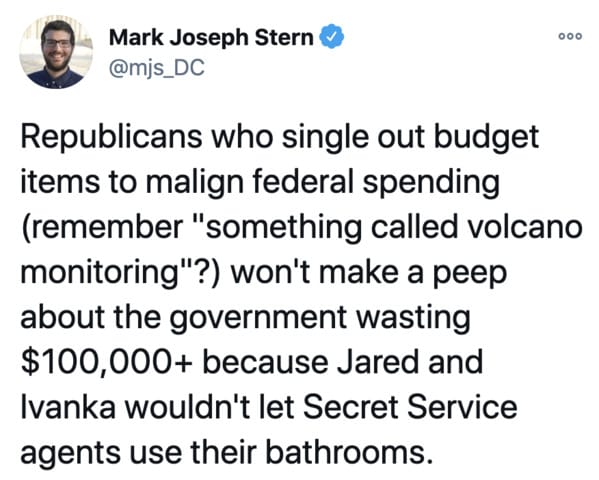 10.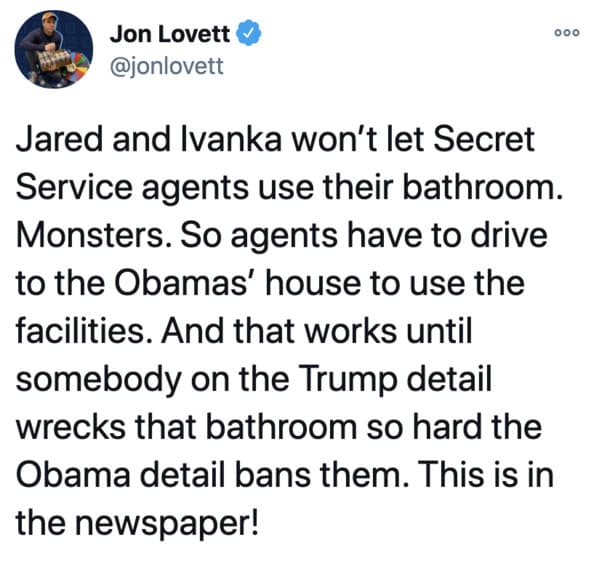 11.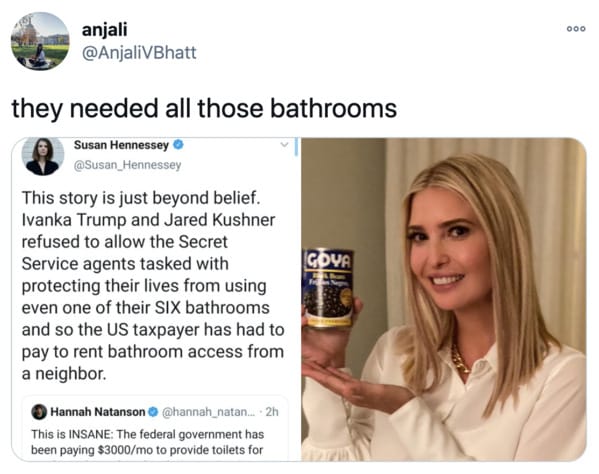 12.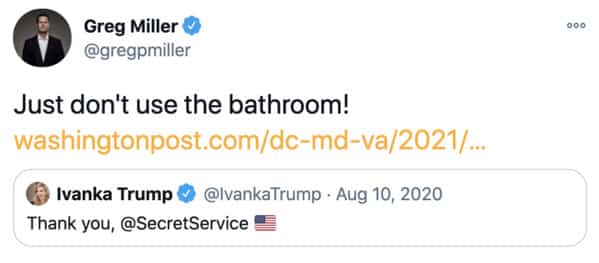 13.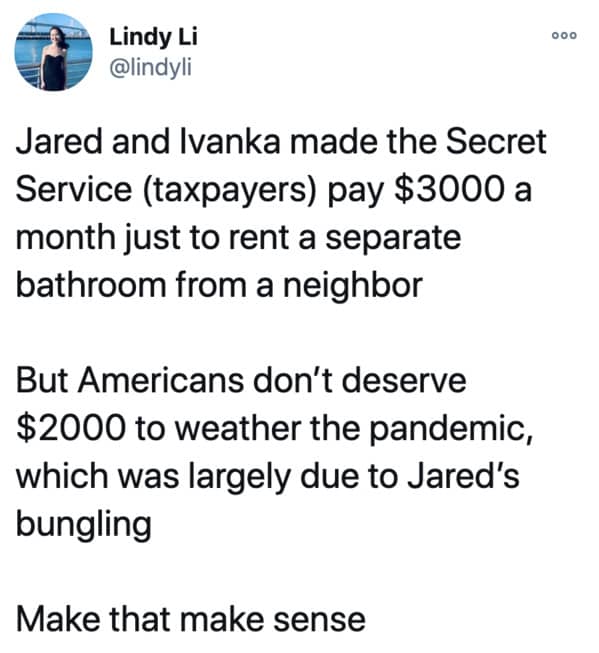 14.
---
More extremely important content that you should check out: