An 18-year-old named Helena Duke went viral after the "Stop the Steal" rally that turned into a violent break-in at the Capitol building.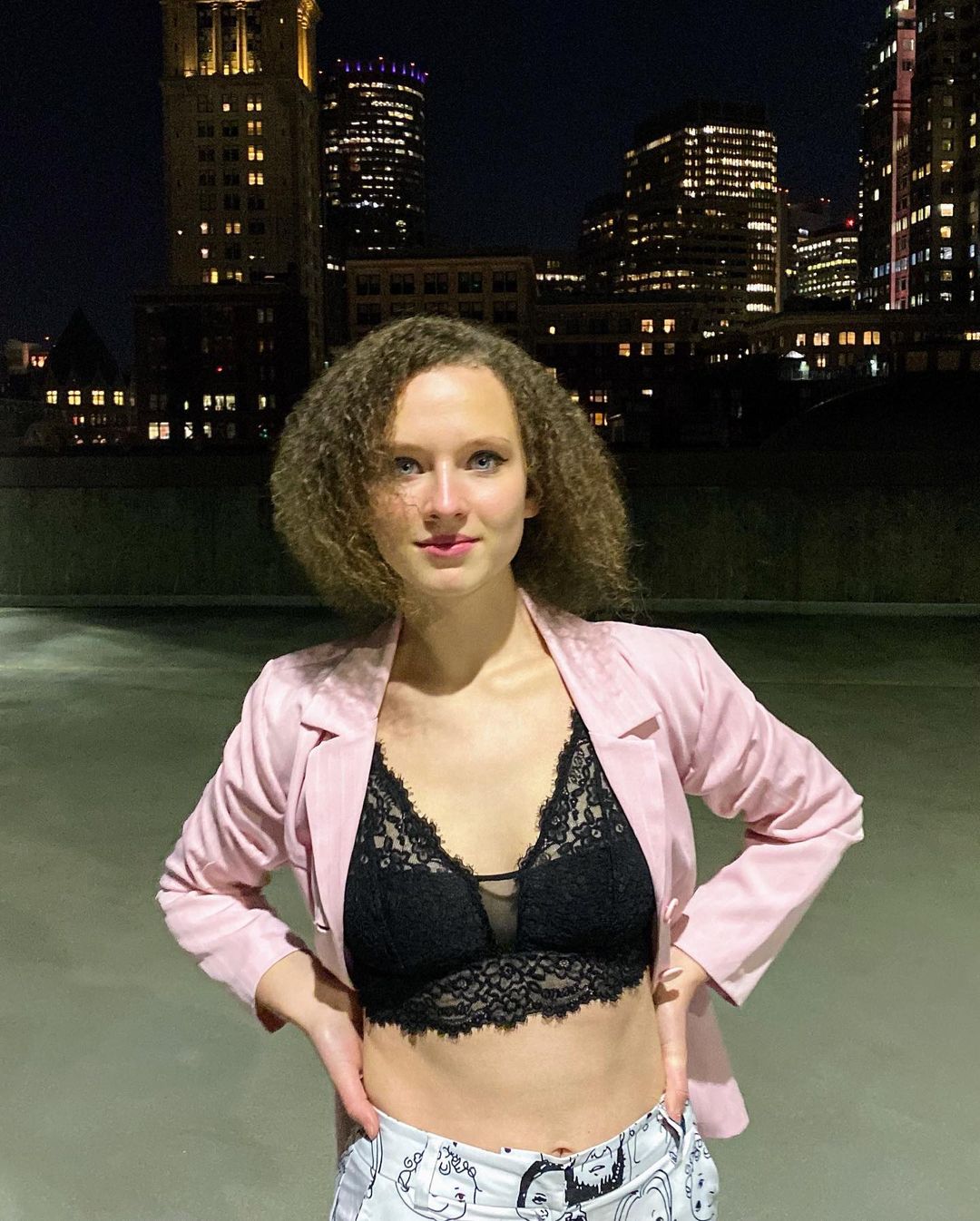 She did that by naming and shaming her own mom, Therese Duke, who appeared in her own viral video moment, getting punched in the face after trying to snatch a Black woman's phone. After the punch was thrown, men grabbed the woman and marched her over to the cops, and Therese cried on camera about being "attacked."
"Hi mom remember the time you told me I shouldn't go to BLM protests bc they could get violent…this you?" Helena wrote in her original tweet.
She went on to identify her uncle and aunt, Richard and Annie Lorenz, who were in the crowd with her mother: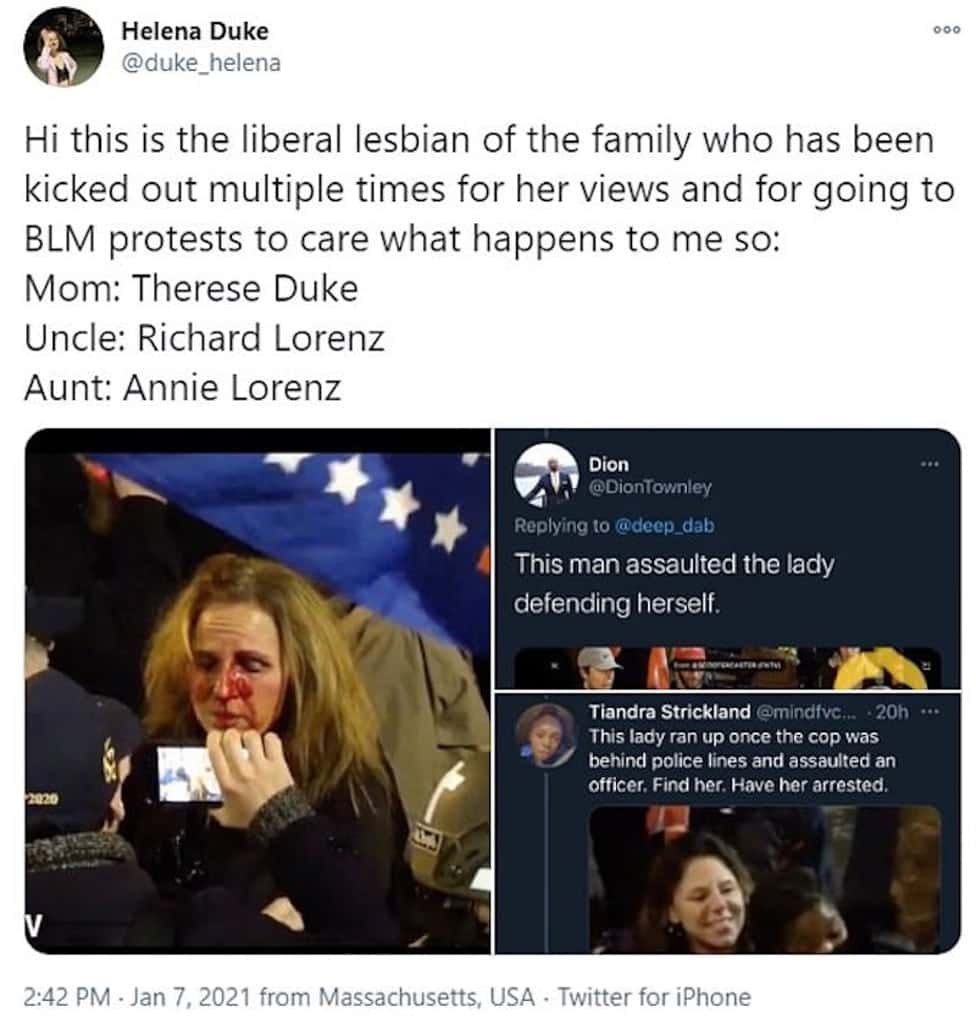 She also posted pictures proving they were related:
Helena has since gone private on Twitter, but she gave an interview to the New York Post in which she said her mom had vaguely told her she was going to help her aunt with a "procedure," but when Helena noticed that her mom turned off her location sharing, she got suspicious.
"When I found out about the Capitol being stormed, I looked at her location sharing and it had been off for two days, so I assumed in that moment, I was like, 'Oh my gosh, she might actually be there,'" Helena said. "And then the next day, my cousin shared a video of her getting punched in the face … by police after harassing them."
Helena says her mom suddenly swung from being a Democrat to a die-hard Trump supporter about three years ago. She wasn't surprised to see her there because at this point "whatever the president tells her is right and is what she will go along with."
As for whether it was okay to expose her own mom on Twitter like that, Helena came to the decision because of the way her mom handled her daughter's participation in Black Lives Matter marches.
"At first I was kind of uneasy about it, but I think it was definitely so hypocritical of her to end up kicking me out of the house for going to peaceful protests because she assumed they'd be violent and then end up going to this, which was obviously a very violent attack on the Capitol — and end up harassing a cop," she said. She added that she doesn't think her mom actually entered the Capitol building.
It does seem like almost everyone who went into the Capitol building took a photo of themselves inside, so we'll see eventually if Therese did.
More high-quality links you may or may not enjoy: