Donald Trump will one day be described as a "divisive figure" in history books. Unless, of course, there are no books in the future. That is more likely. But "divisive" will never encapsulate the sheer madness of the Trump Era.
The 2016 election was scary and funny at the same time. Like a trainwreck, but the train was carrying novelty sex toys instead of people. Though the election was wild, the years of Trump being president were even weirder.
Thankfully, Jules Suzdaltsev recapped the moments we all forgot. In a series of tweets, he covered the funny and frightening moments like no history book ever will. We must cherish this moment. We're so close to the chaos of Trump, but we've already forgotten some of these stupid moments.
Here is a list of insane things Donald Trump did as president that you probably forgot about:
---
1.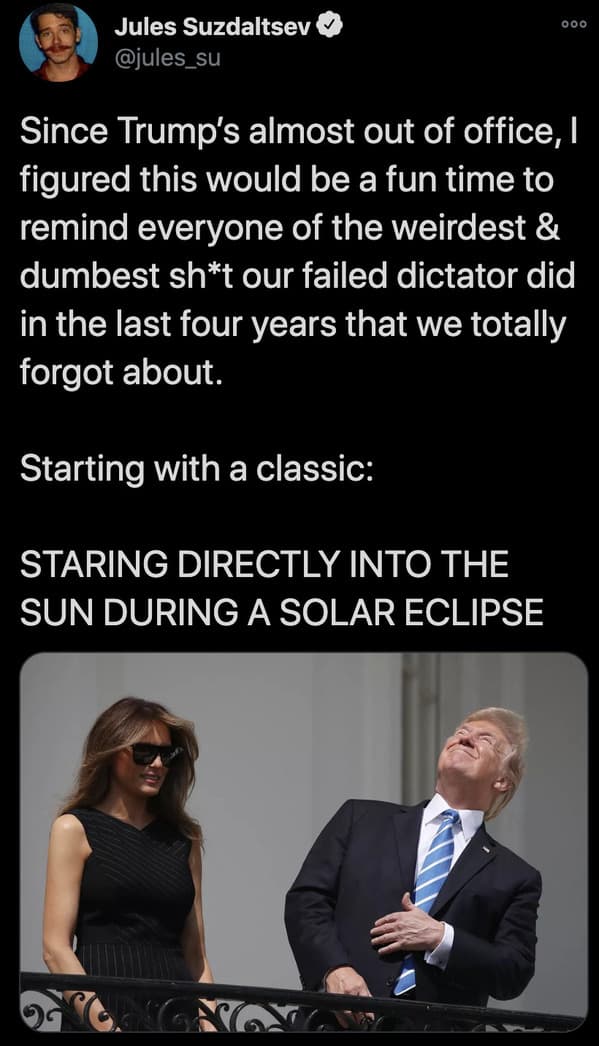 2.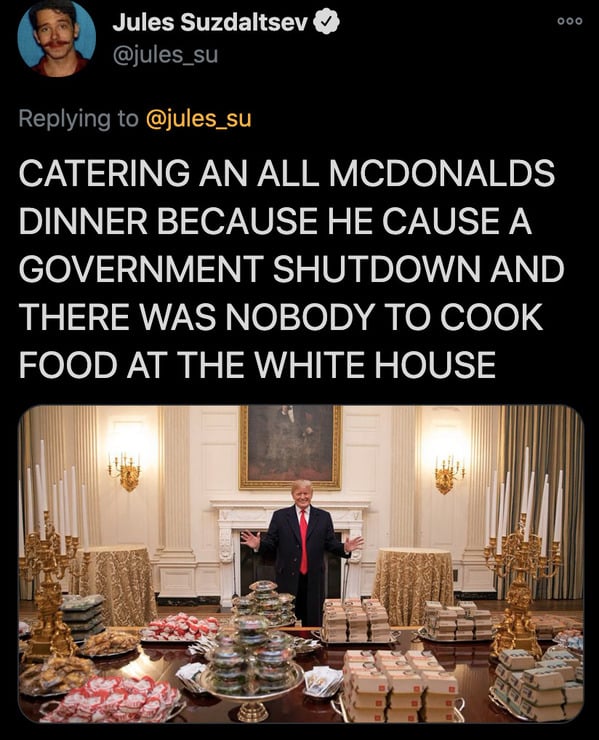 3.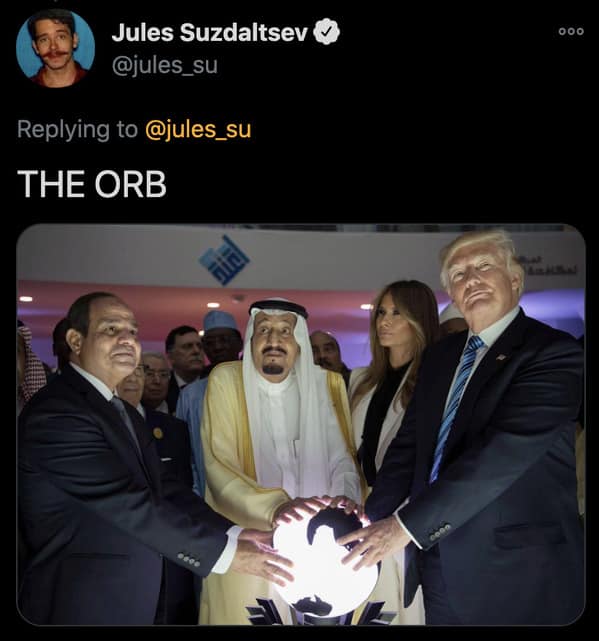 4.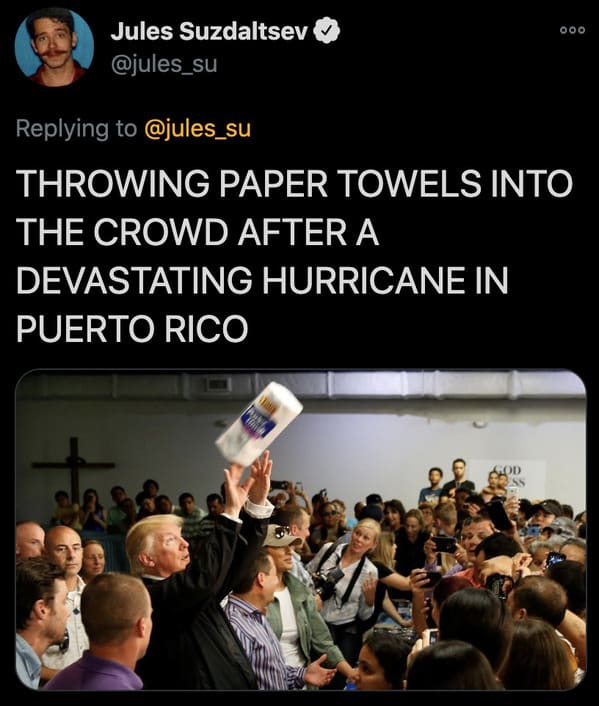 5.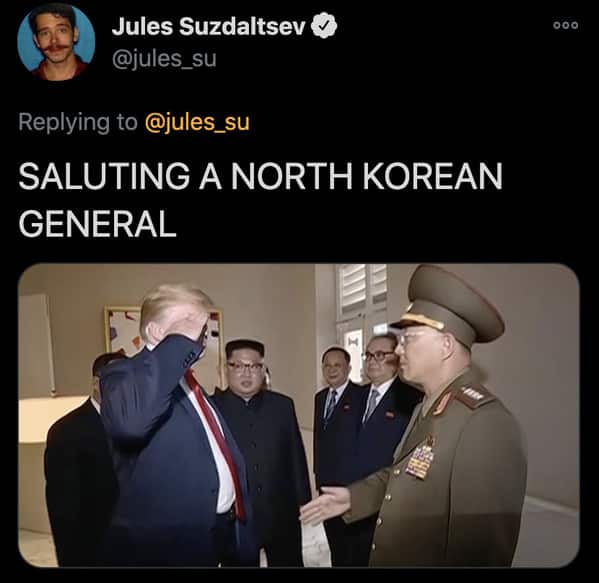 6.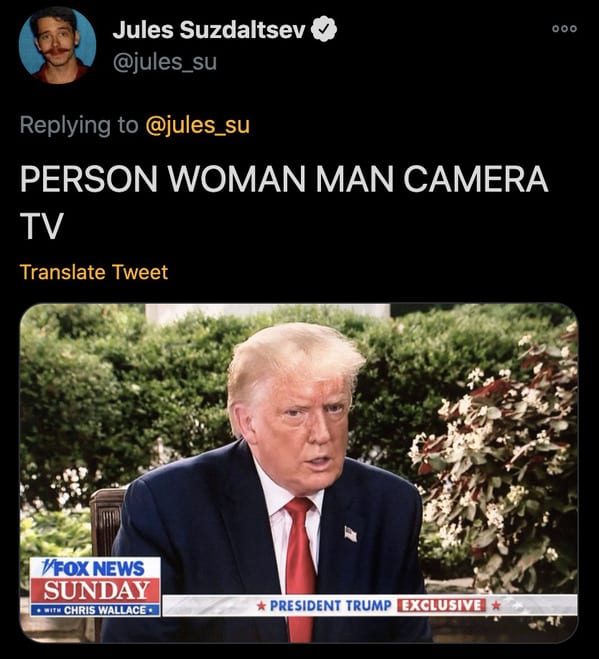 7.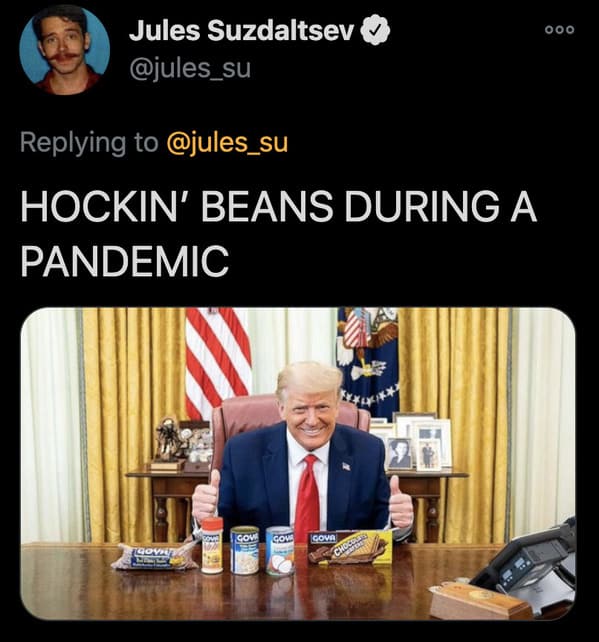 8.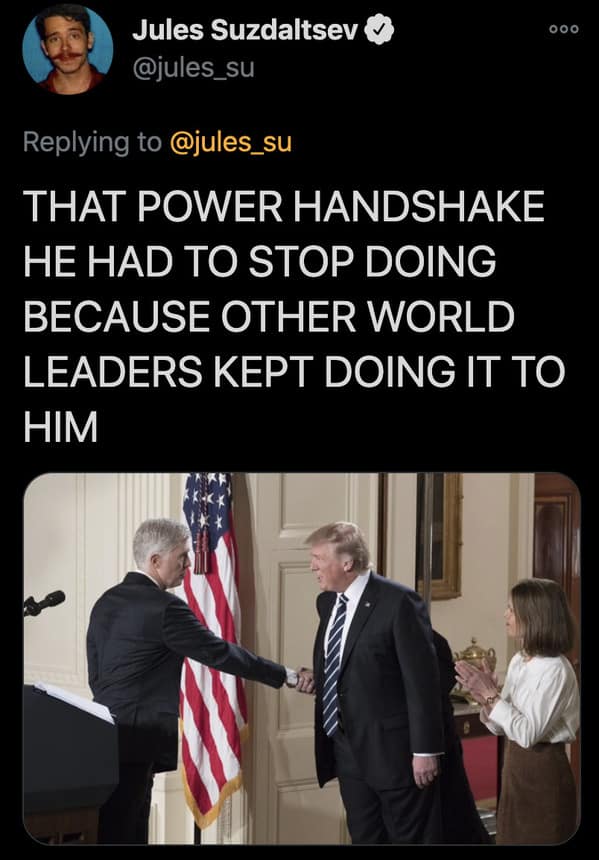 9.
10.
11.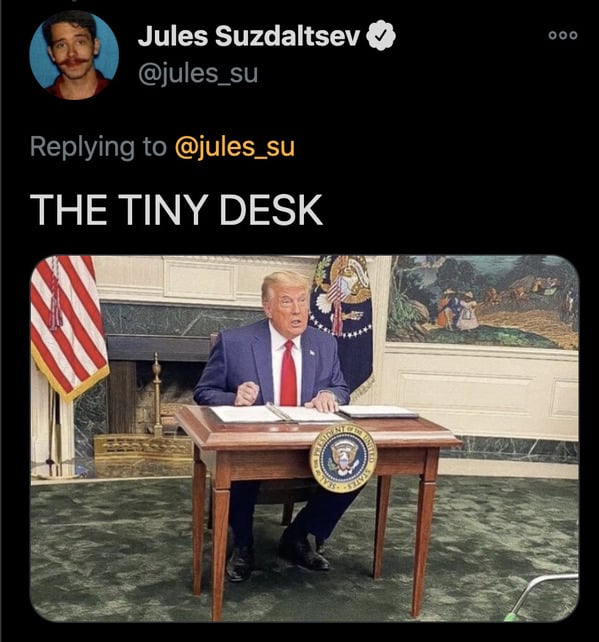 12.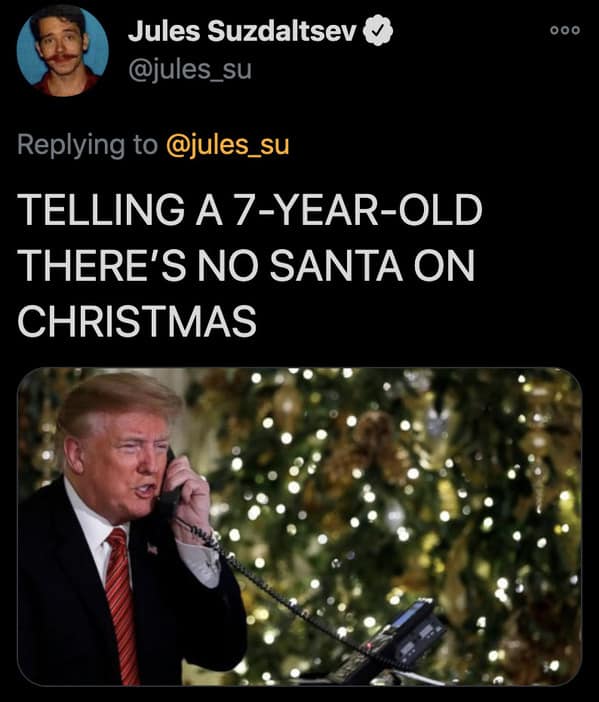 13.
14.
15.
16.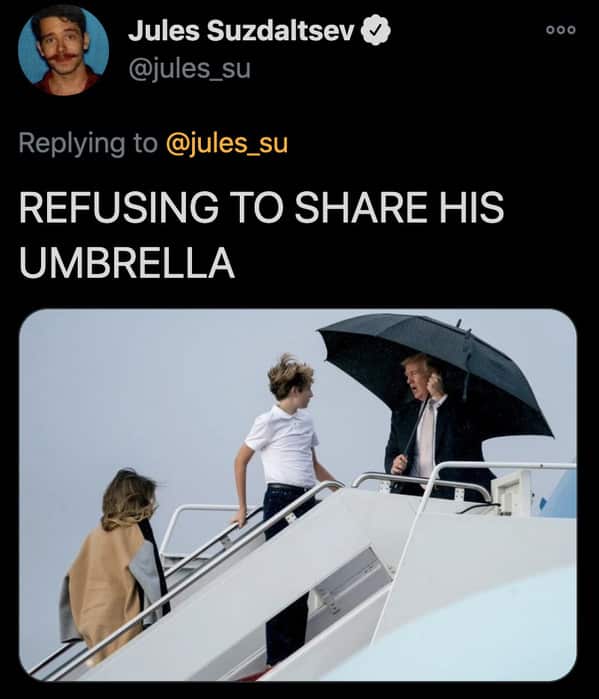 17.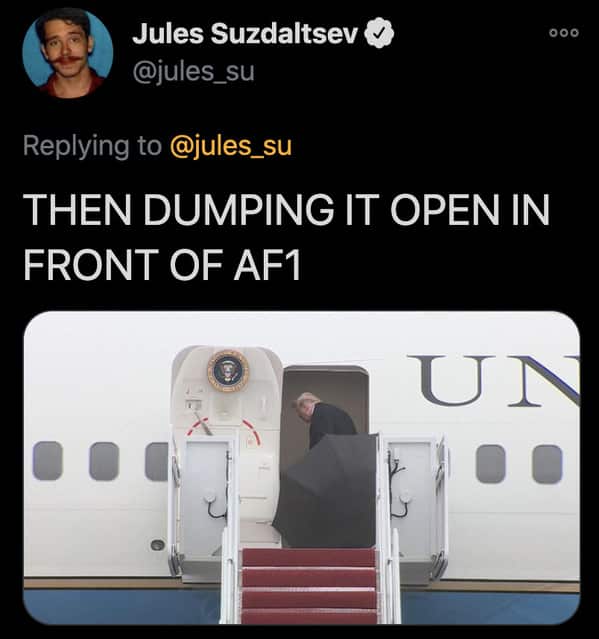 18.
19.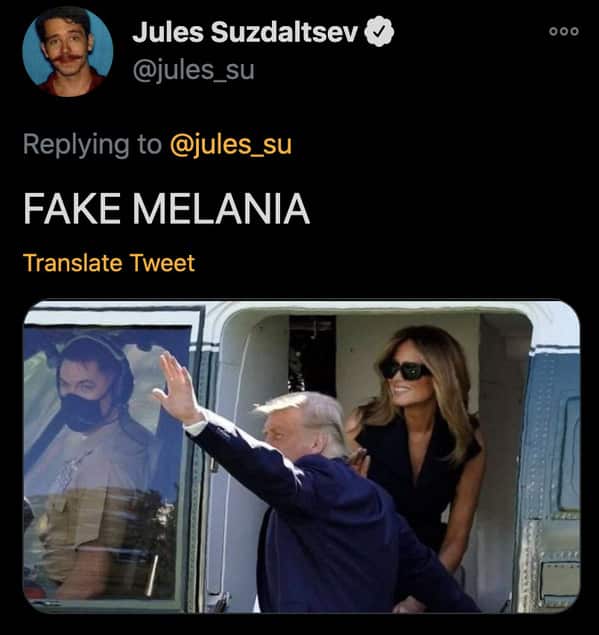 20.