Sunday night's Game of Thrones episode, titled, 'The Last of the Starks' didn't become a fan-favorite for a number of reasons—but it did break the Internet for one extremely memorable shot.
While Jon and crew are celebrating their defeat of the Night King with a feast and plenty of wine and ale, viewers noticed Daenerys looking particularly salty at the praise he's receiving. More importantly, however, you can clearly see a coffee cup just sitting there on the table, plain as day.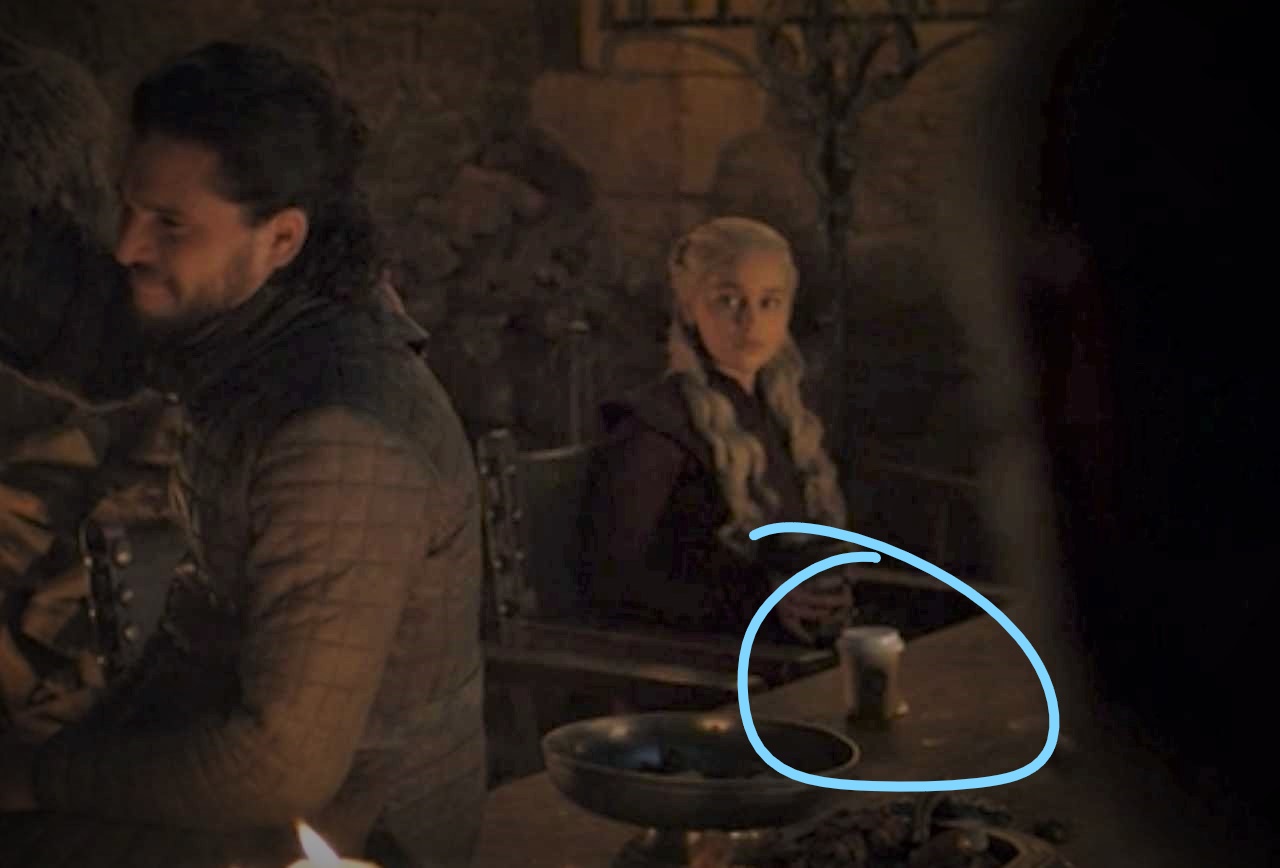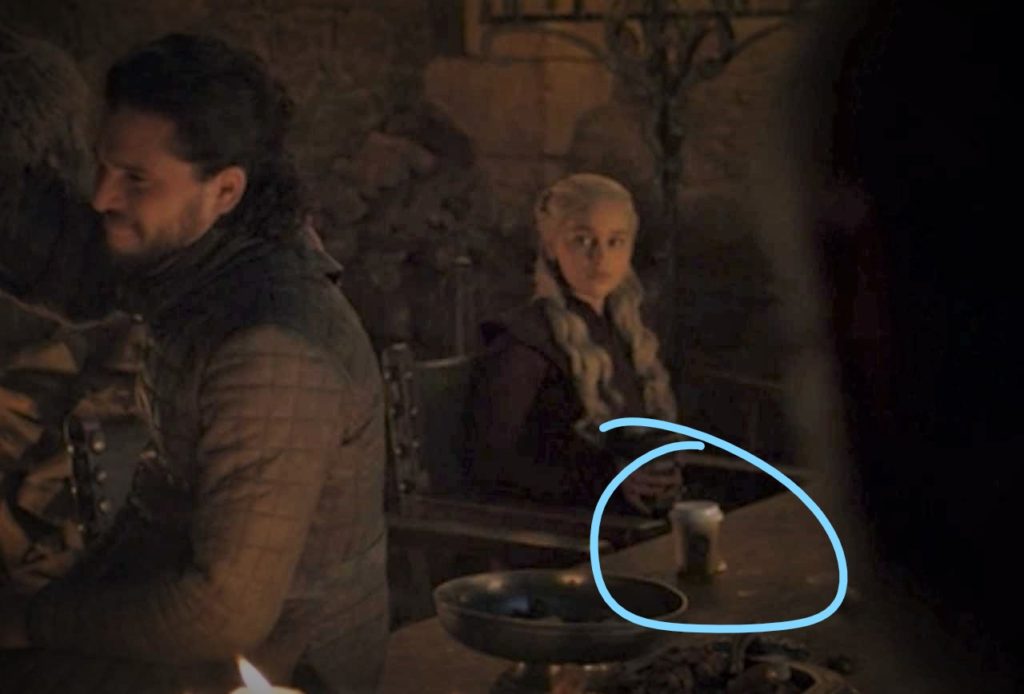 Now, I'm not going to call the crew of Game of Thrones out for this. A television show of this magnitude has never really been done before and there are definitely going to be slip-ups. But that didn't stop the Internet from jumping in and making some playful jokes. Here are some of the best of the best:
1.
That Winterfell starbucks cashier ain't ready to write Dany's name on her coffee cup #GameofThrones pic.twitter.com/N4ktWH1NlJ

— Joseph (@JosephTheJStar) May 6, 2019
2.
Broke: they accidentally left a starbucks cup on the set, oops

Woke: Starbucks is canon in Game of Thrones world

— Mint Alquior (@MintXIV) May 6, 2019
3.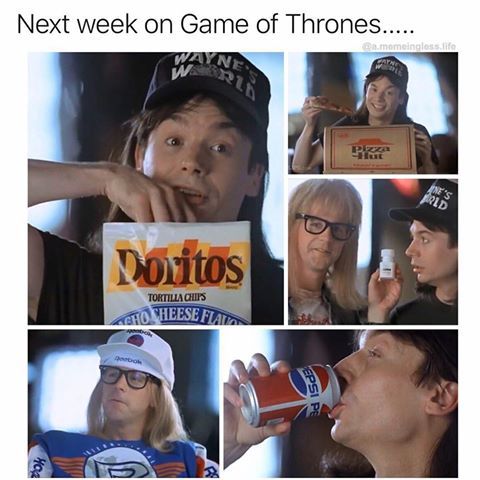 4.
yall will notice the coffee cup on game of thrones but yall won't notice your cup runneth over from the bounties and blessing of Jesus Christ our lord

— giabuchi lastrassi (@jaboukie) May 6, 2019
5.
https://twitter.com/a_big_skeleton/status/1125439181084397568
6.
https://twitter.com/SaintHoax/status/1125439344217604096
7.
Seeing a Starbucks cup in game of thrones really frustrates me. In the books Westeros only has Peet's coffee, while Starbucks can only be found in eastern parts of Essos and-

— Shayne Topp (@supershayne) May 6, 2019
8.
I found where she got the Starbucks cup from #GameofThrones pic.twitter.com/46XztK2QjV

— John Beck (@johnbeck_) May 6, 2019
9.
Maybe the reason you saw a Starbucks cup in Game of Thrones is because your TV isn't properly calibrated.

— rob fee (@robfee) May 6, 2019
10.
Starbucks Cup? What Starbucks Cup? Problem solved. 👍 #GameofThrones @HBO | @Starbucks | edit by @Beatlejase pic.twitter.com/XBlsXuRd1R

— Adobe After Effects (@AdobeAE) May 6, 2019
11.
https://twitter.com/ira/status/1125302824634445824
12.
bran saw that starbucks cup but didn't tell anyone

— Brandy Jensen (@BrandyLJensen) May 6, 2019
13.
I found the barista… pic.twitter.com/LdQRyjW5G1

— Castleberry (@rtcastleberry) May 6, 2019
14.
Last week: it was too dark! I couldn't see anything!
This week: I saw a Starbucks cup! I saw a Starbucks cup!

— Colin Hanks (@ColinHanks) May 6, 2019
15.
The fact that there was a Starbucks cup in tonight's Game of Thrones that no producers or editors noticed throughout multiple cuts merely 1 week after the DP yelled that the show's not too dark to see is truly *chef's kiss*

— Jen D'Angelo (@jenlikespizza) May 6, 2019