It's been easy to overlook gas prices over the past two years since everyone has been driving a little less, but with the return to offices happening for many workers, you may have noticed a slight increase in your pump total.
And by slight, I mean, HUGE.
As I'm writing this post, the nationwide average price of $4.32 per gallon of gas.
You may remember the last time gas hit $4, during the global recession in 2008. With pandemic woes, the war in Russia, and general wage inequality issues plaguing the world, much like 2008, this couldn't come at a worse time.
But here's the good news, as troubling and disruptive as this pain at the pump can be for many: we're all in this together, which in turn means that people on Twitter and Instagram are sharing funny memes about the rising gas costs that are 100% free!
27 Of The Funniest Gas Price Memes & Tweets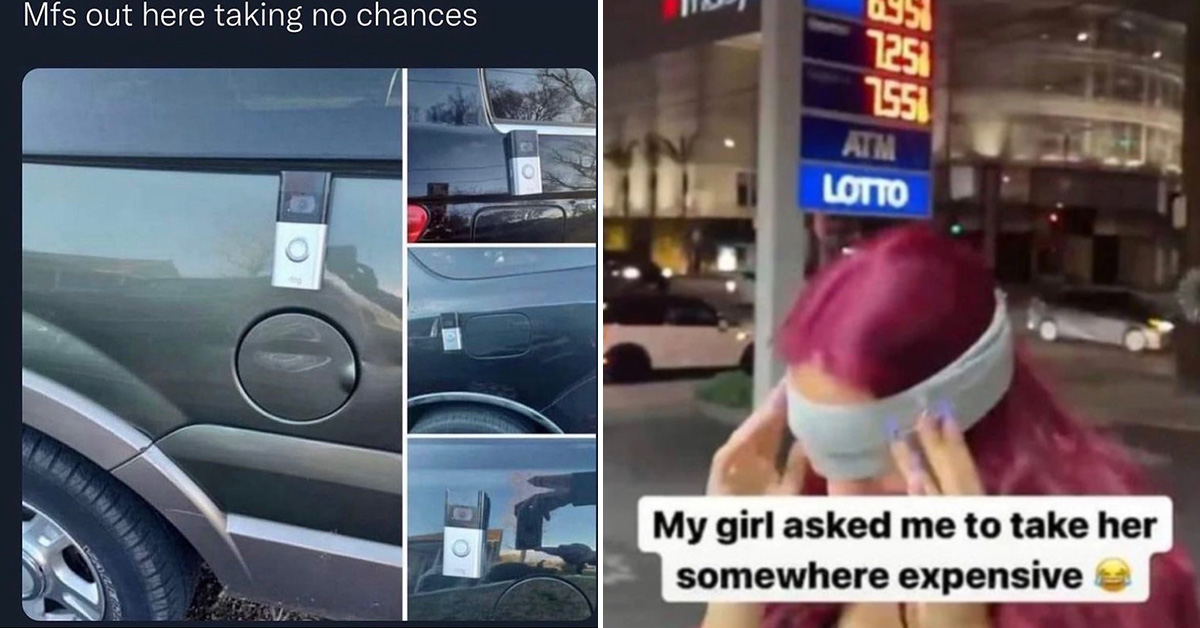 1. He's just trying to show off.
2. Carpooling is also good for the environment, so there's that.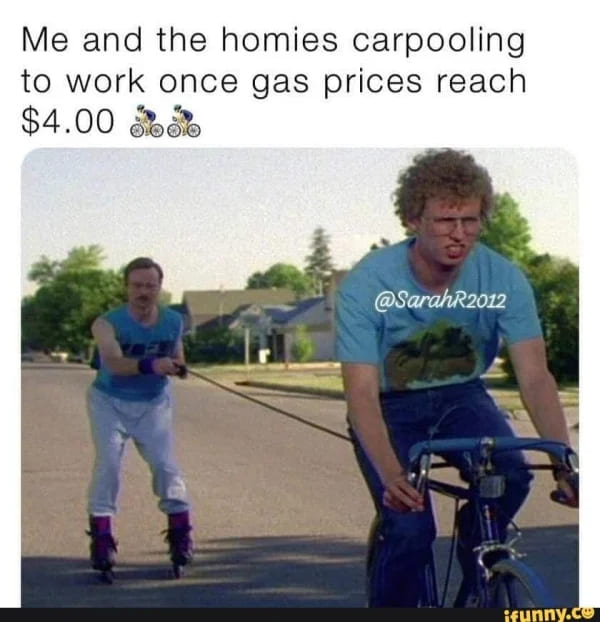 3. No receipt, thanks.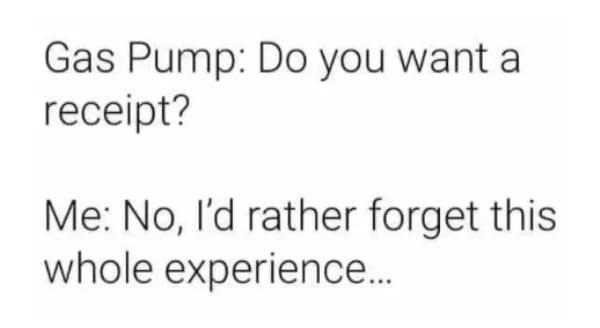 4.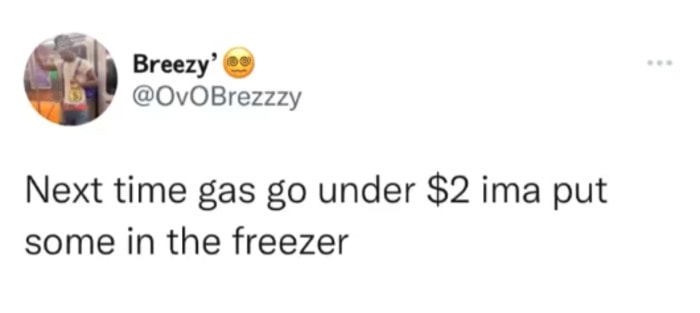 5.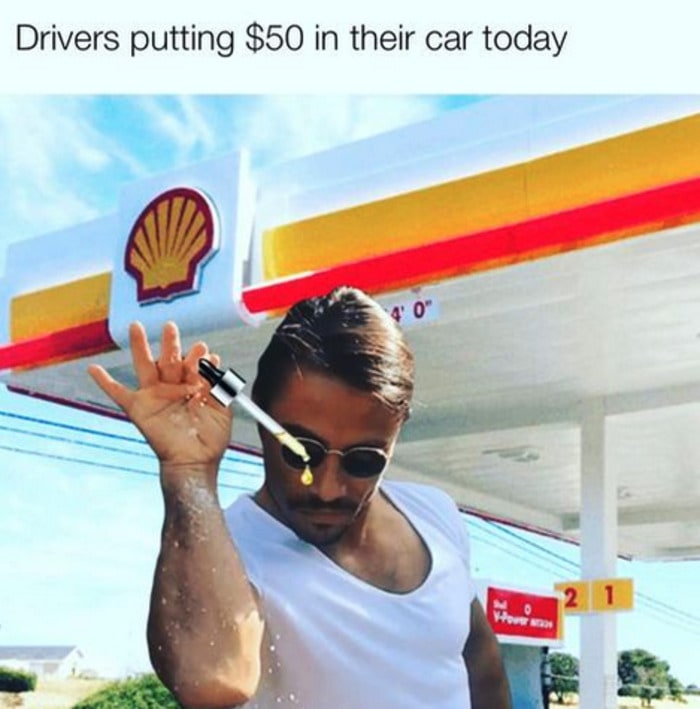 6.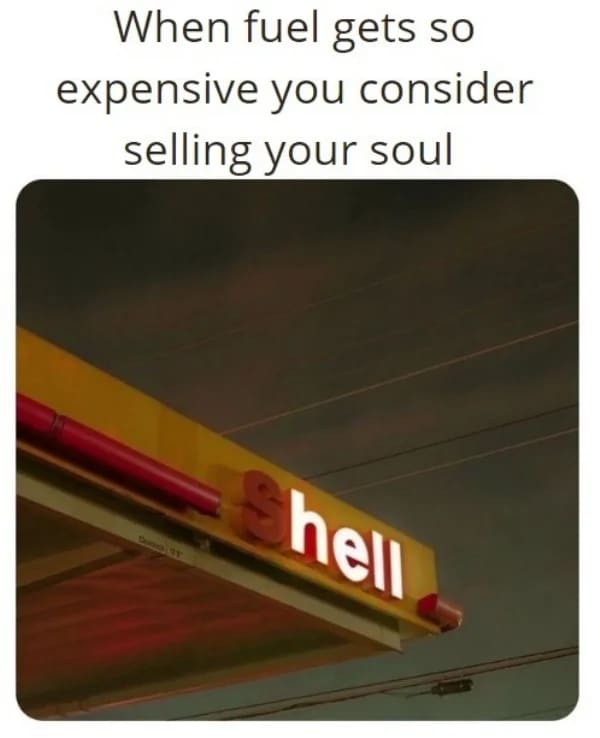 7. The gas is too damn high.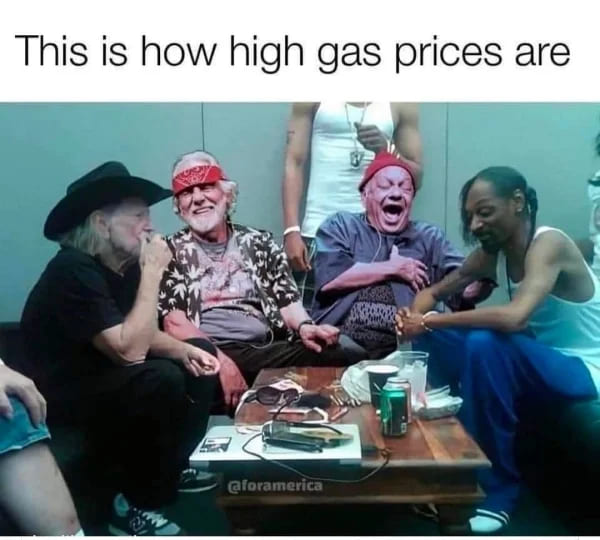 8. I mean, this is TECHNICALLY unleaded.
9.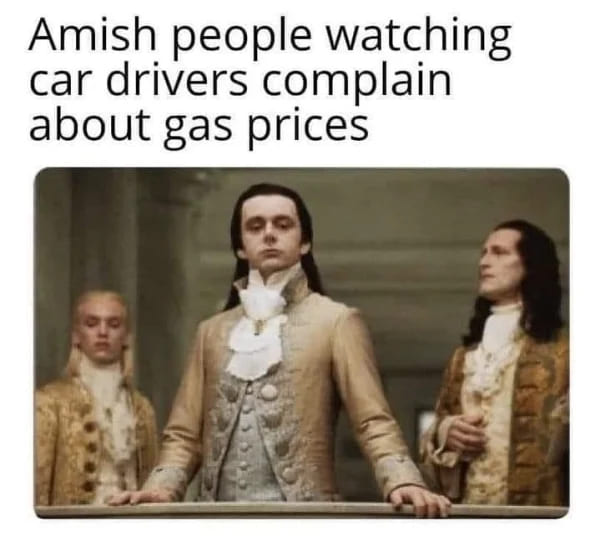 10.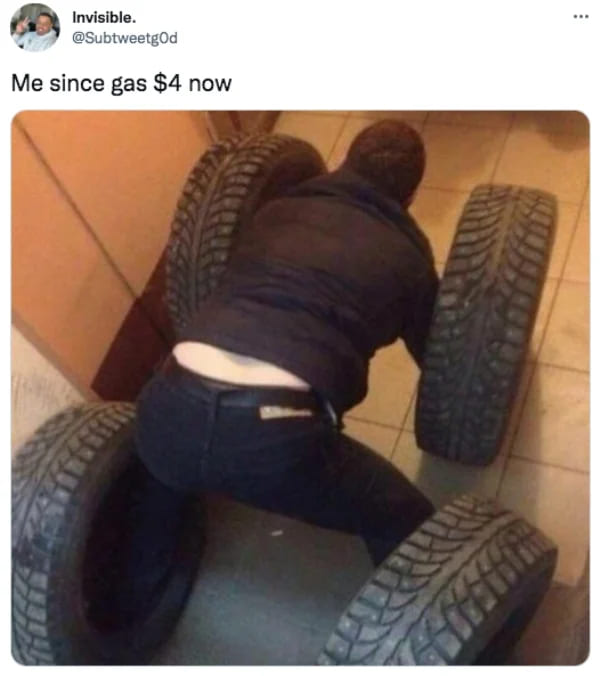 11.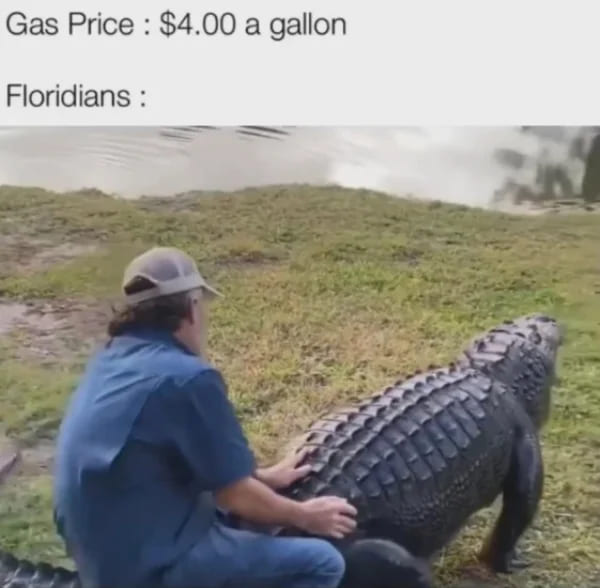 12.
13. Pain at your pump = pleasure at the quarterly earnings meeting.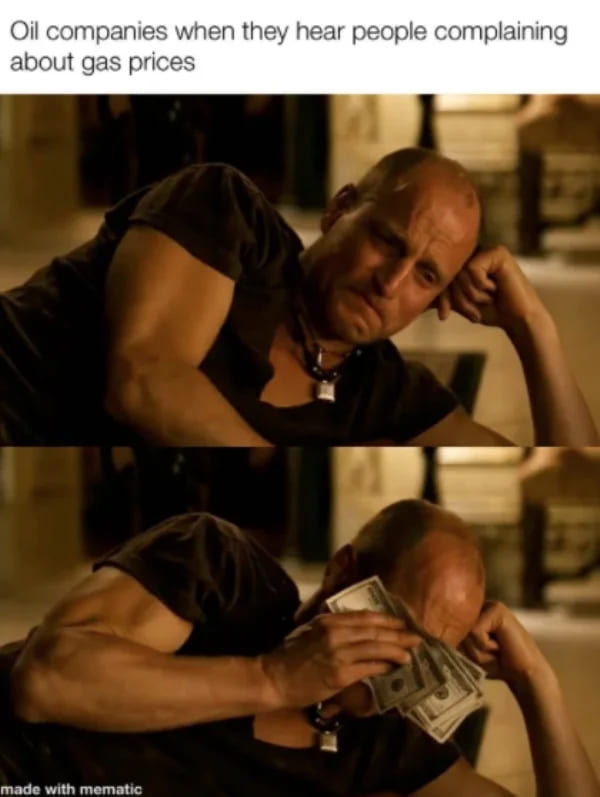 14.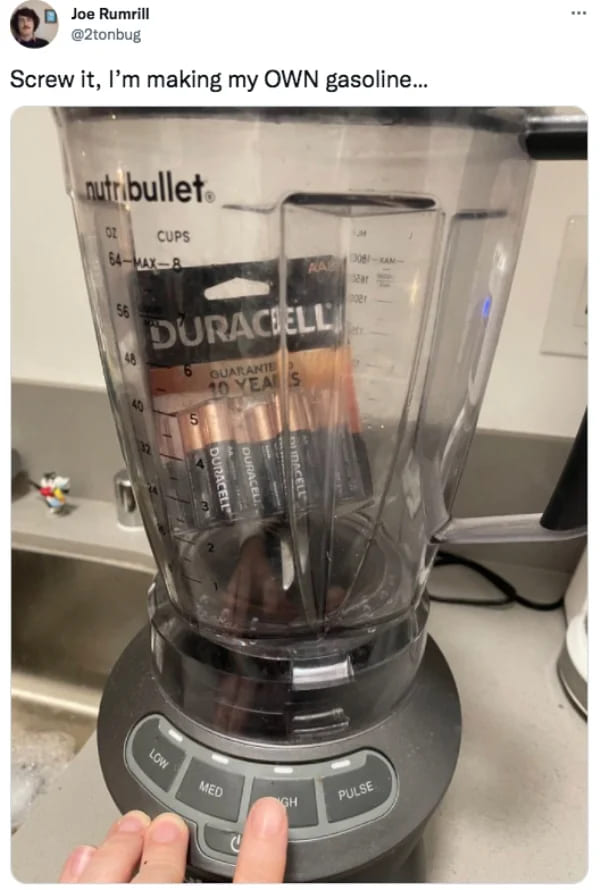 15.
16.

17.
18.
19.
20. Millemnnials remember.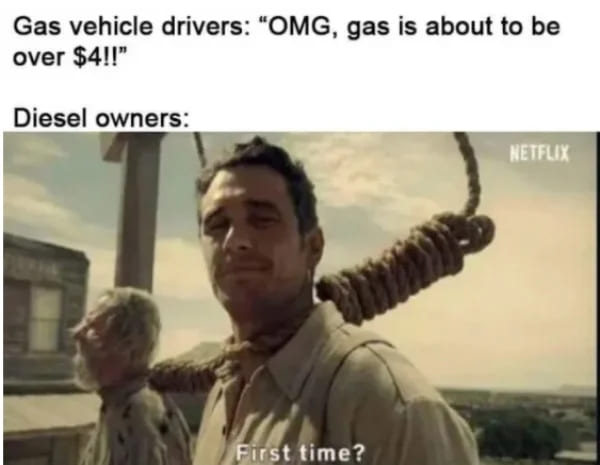 21.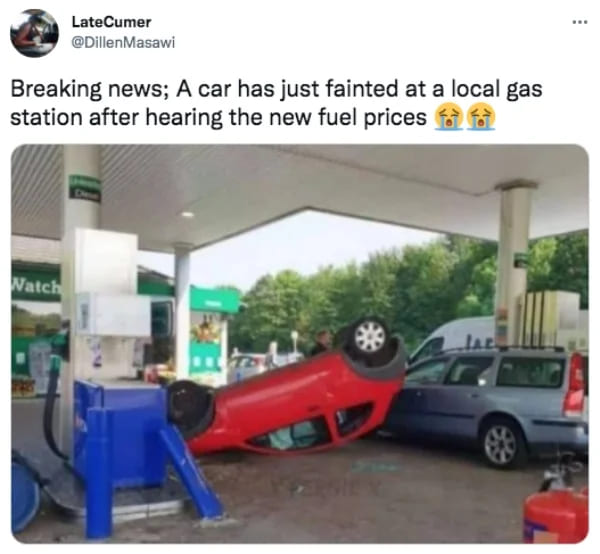 22.

23.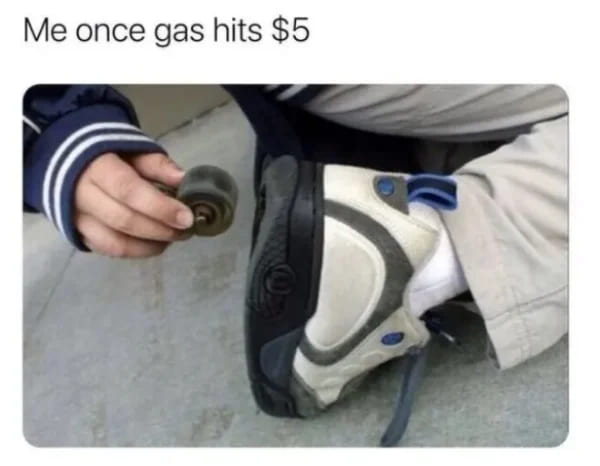 24.
25. Affording gas is easy if you just weren't acting like entitled millennials.
26.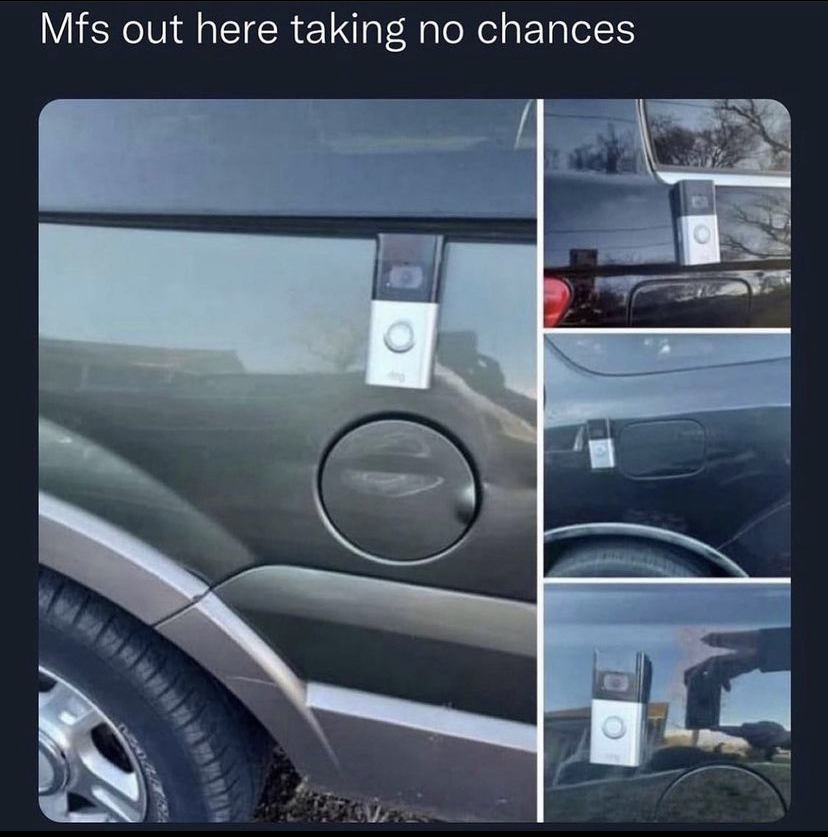 27.