We've all had our fair share of unseemly neighbors. Some are up at all hours of the night being loud and obnoxious, others are uncomfortably nosy, and then there are the just plain rude and inconsiderate people who think they live on an island all to themselves.
One Melissa Scruggs who lives in California is no stranger to having a less than ideal neighbor situation. In fact, her next-door residents recently left a boulder in front of Melissa's car in hopes of blocking her in.
This is Geologist and all-around badass human being Melissa Scruggs.
Melissa has some pretty awful neighbors. So awful, in fact, that they drunkenly moved a giant boulder in front of her car during the night in hopes of blocking her in.
But as Melissa points out, these neighbors forgot she's a geologist with access to fancy geology tools at early hours of the morning.
And so, she got to work destroying the boulder like a total boss.
Before long that pesky boulder was just a pile of rubble which she kindly swept over to her neighbors.
Of course, people wanted to know why her neighbors would've done this in the first place.
And Melissa admitted she routinely asks them to move their cars in the morning so she can get out for work. What an ~outrageous~ request.
It wasn't long before Melissa's story went viral and she was happy to keep followers updated.
People couldn't get enough of Melissa's badassery and she happily indulged their questions.
And one dad among the commenters was so impressed he now supports his daughter becoming a volcanologist too.
Let's give it up for this legendary redheaded geologist.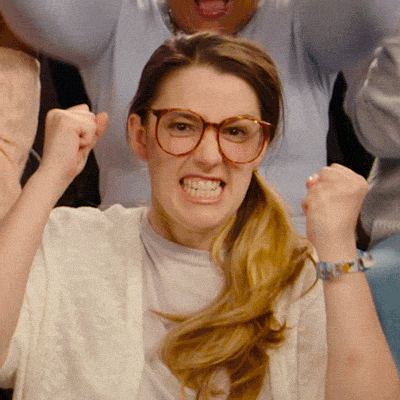 H/T Bored Panda